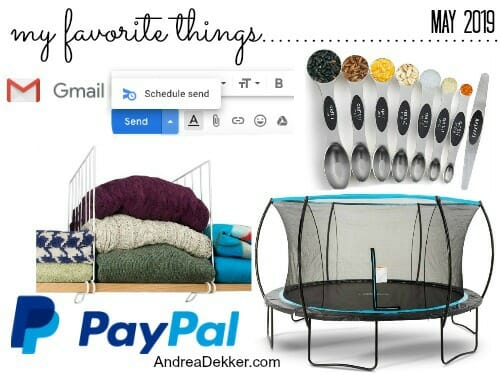 After a crazy blizzard just a few weeks ago (we got multiple inches of snow on April 14 and 15) our yard has greened up nicely and everything is finally starting to grow!
Last week was a BIG yard work week for us and the weather cooperated SO nicely! We had several larger trees delivered and planted, we dug out and transplanted so many shrubs, I split countless perennials, we rented a sod cutter to expand a few of our planting beds, and we had 20+ yard of mulch delivered.
Next on the list (besides spreading mulch) is preparing the garden for vegetables and planting annuals (still a little too cold here for those just yet).
I know it might sound crazy, but working out in the yard truly is one of my most favorite things to do this time of year!
I'm sharing a few more of my favorite things in today's post!
DISCLOSURE: None of these products are sponsored; however, some of the links below are affiliate links — which means that at no cost to you, I may get a small commission. Please know that I use these products daily in my own home and life. Read my full disclosure policy for more information.

Also, check out my Amazon Market for all my favorite things.
Gmail Schedule Emails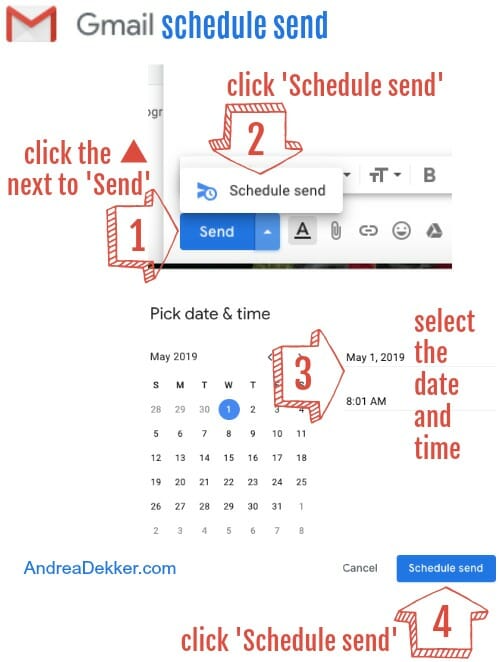 A few weeks ago, gmail released a new feature that allows users to schedule emails to automatically send at specified times in the future.
I have previously used a variety of Google Extensions to create this type of feature, but so far, all of the extensions have had issues or have stopped working for whatever reason.
I've been waiting for a feature like this to be integrated right into Gmail for some time now, and I've used it daily since it first appeared on my account. I LOVE being able to write a bunch of emails at one time and schedule them to send throughout the day or week. I've used it for both business and personal use and know I will get tons of "mileage" from this new feature!
Here's a post that goes into detail about how this feature work… and if you don't use Gmail yet, I would highly recommend it!
.
1/2 Tablespoon Measuring Spoon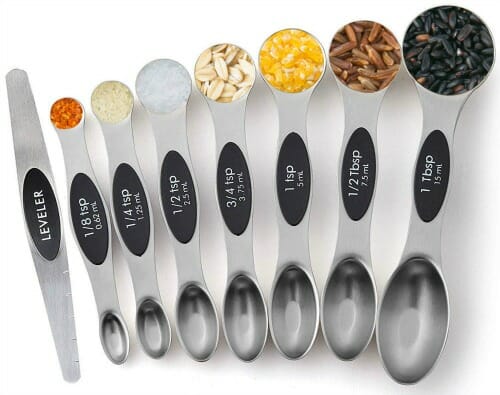 HOW have I managed 12+ years of cooking and baking without ever having a 1/2 Tablespoon measuring spoon?
I got one for Christmas this past year and I cannot tell you how many times I have used it!
I'm always cutting recipes in half or tweaking/combining various recipes and I'd simply estimate when I had to "halve" a Tablespoon.
For the most part, I'm totally fine with non-exact measurements… however, when it comes to baking bread, I need to be more exact, which is why my 1/2 Tbsp. measuring spoon has been SO handy!
Here's the set I have — as far as I can tell, it only comes as a set (you can't purchased JUST the 1/2 T.).
NOTE: the double-sided spoons are REALLY nice as the round scoops don't fit in many of my spice jars (but the oval scoops do!)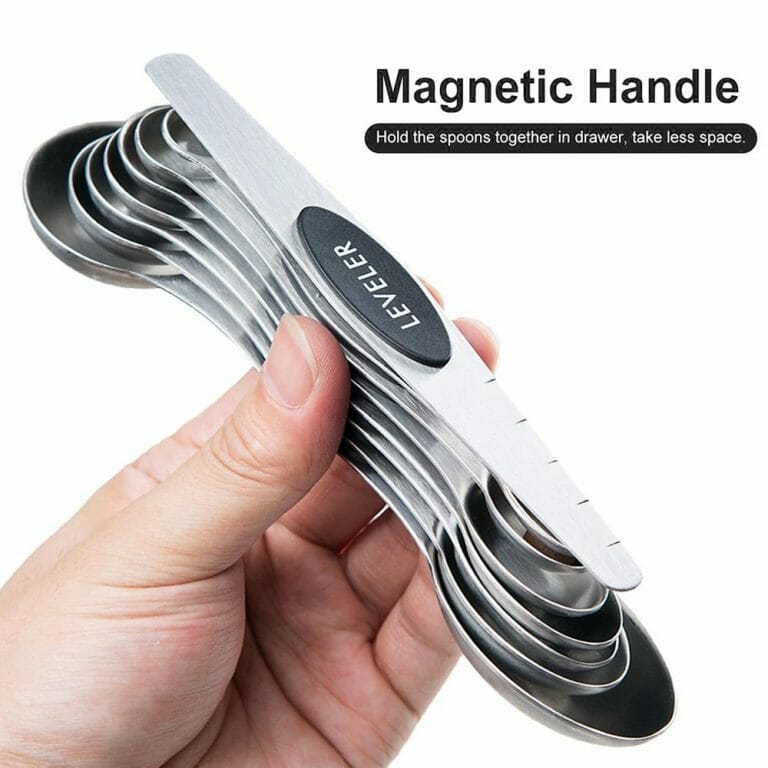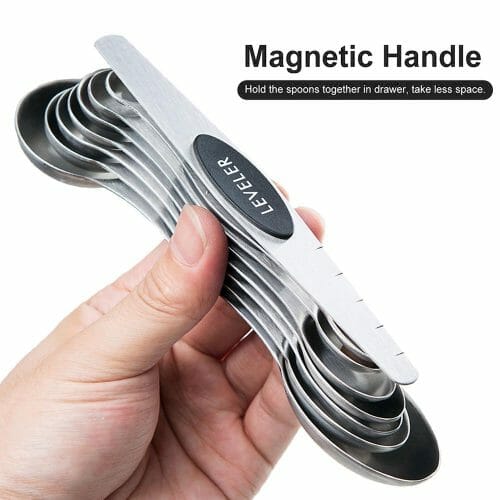 I thought I would like the magnetic strips more than I do — but since I keep my spoons in a drawer it's actually more difficult to find the spoon I want when they are all stuck together. Oh well.
.
Trampoline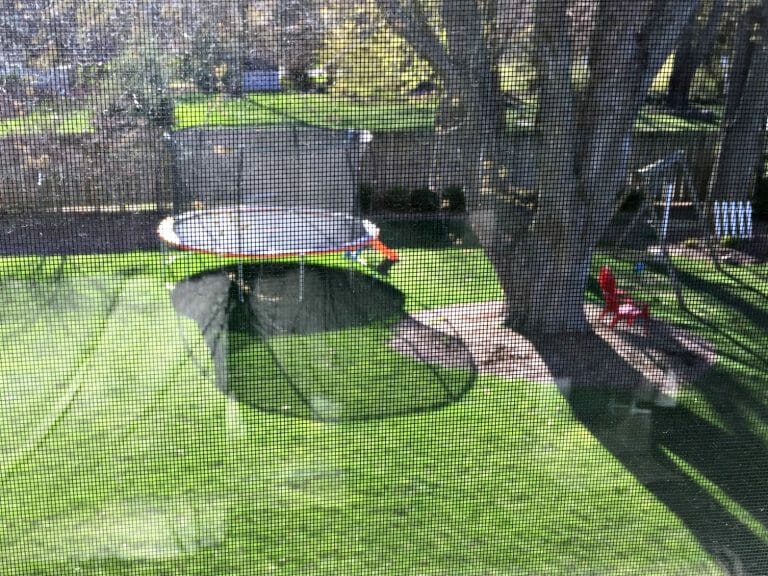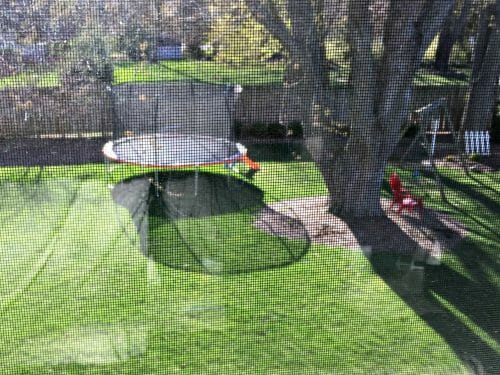 Well… this is one item I NEVER thought would make my list of favorite things!
Dave and I have both been pretty "anti-trampoline" because we don't love how they look in our yard. However, our kids dropped enough hints that we decided this would be a good time of life to have a nice big tramp! (Here is one very similar to ours).
My parents gave the trampoline to all the kids for a combined Christmas present, and as planned, we set it up the very first day of Spring Vacation.
Since then, our children have basically been jumping every single spare moment they get — even in the rain and snow!
Eventually, we like the idea of recessing the trampoline into the ground (and then removing the netting). However, we still aren't 100% sure where we want the tramp to end up. We might be rearranging some of our kids play equipment this year, and if we decide on a permanent location for the tramp, we might just have another little excavation project to tackle!
Let me know if you have a recessed tramp… as well as the pros and cons for it!
.
Metal Shelf Dividers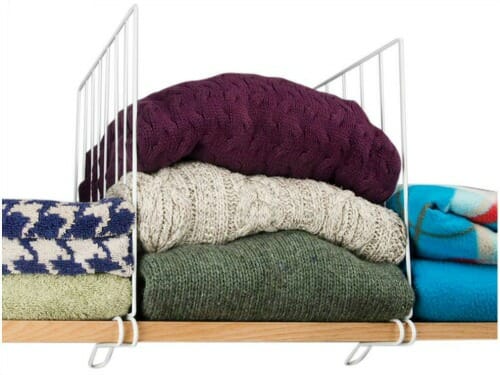 When we renovated our master closet (almost 8 years ago already), I decided to use these handy closet shelf dividers to keep our stacks of sweaters and pants neat and organized.
Well, 8 years later, these shelf dividers are still one of my favorite things (and something I am regularly asked about!)
The dividers come in SO MANY different styles and colors — there are even some made to work with wire shelving!
If you're looking for an inexpensive way to solve some of your clothes storage issues, these dividers are a great place to start.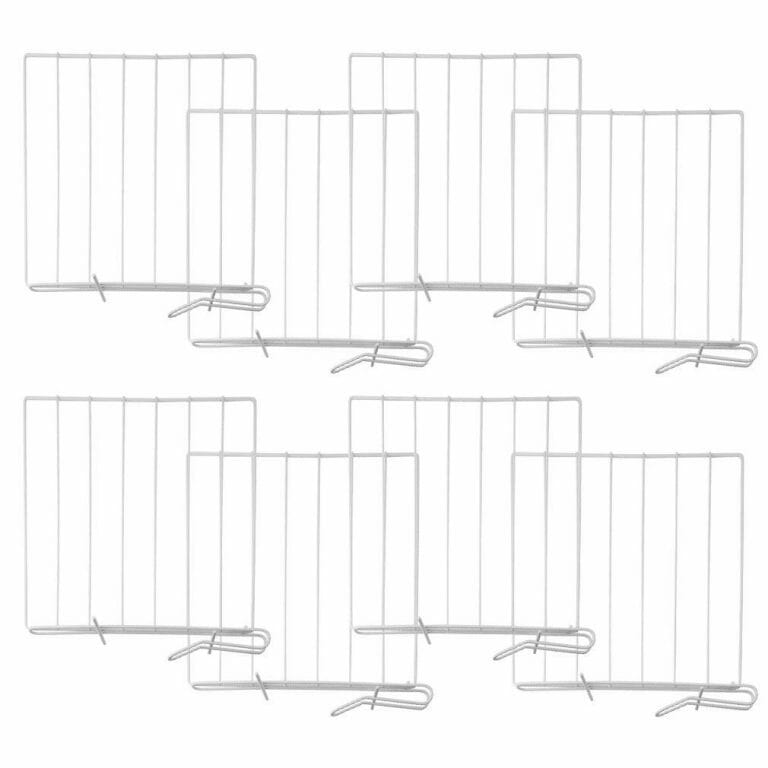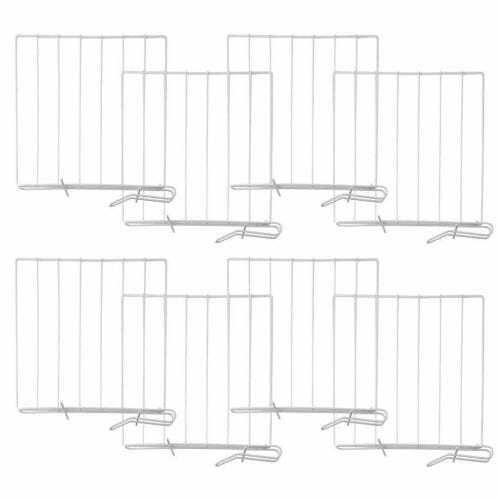 .
PayPal


I'm not sure why I've never included PayPal on my list of favorite things yet — especially since I use it almost every single day!
I get paid through PayPal from so many of my VA clients and advertisers, and I regularly use PayPal as my preferred payment method whenever I buy anything online.
It's very safe and secure, their customer service has always been very helpful, and it's accepted almost everywhere.
It's very easy to set PayPal up with your bank account and/or your credit card — so it's a great option for those of you who prefer to use "cash" but want to shop online.
There are times when PayPal takes a fee for various payments, but this is usually only if you are getting paid for selling a product online (so the majority of you will not have to worry about this fee).
.
That's all for me this month.
Check out my previous months' favorite things — and feel free to share some of YOUR favorite things in the comments below!