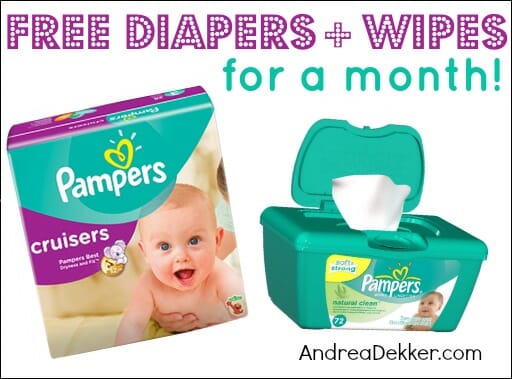 Yay, baby Simon is here!
And what better way to celebrate a brand new baby than by giving out free diapers and wipes — just think of it as Simon's gift to you 🙂
As I've mentioned many times before, Pampers were/are definitely my "diaper of choice" for Nora. We never had a problem with leaking and since Pampers diapers often seem to run large, we can usually save by purchasing a smaller size for longer (and thus, getting more diapers in a pack).
I know that some babies are more sensitive to various brands or types of diapers, but for now, we have a bunch of the TINY newborn Pampers ready for Simon too!
As many of you know, Nora is a pretty active little girl — as in, we've nicknamed her "The Energizer Bunny".
The girl never stops and she never runs out of energy… ever!
Because of this, we've really come to appreciate the Pampers Cruisers diapers that honestly do seem to be more accommodating of Nora's non-stop, on-the-go, personality.
(her new favorite activity is taking off her clothes
and no, she doesn't even sit to watch TV!)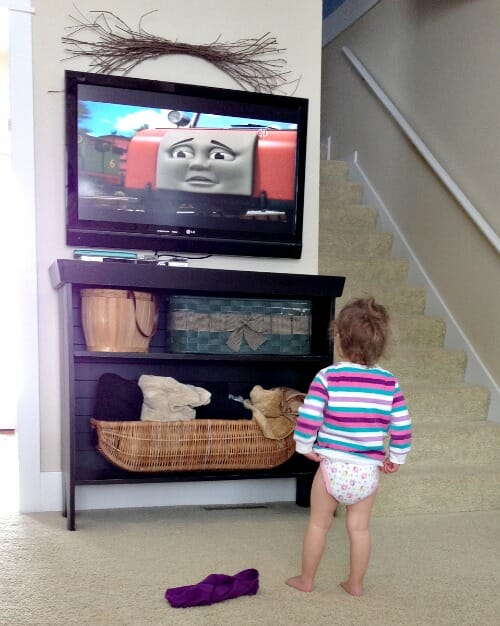 It's interesting because we've tried other diapers at times, and she will pick at her butt a lot during the day and tell me that her diaper feels weird (remember she has some sensory issues). So it seems Nora really prefers Pampers over other diapers as well.
We haven't tried too hard to potty train her yet — it's on my list of goals for 2014 — and until we do, Pampers Cruiser will be our diaper of choice!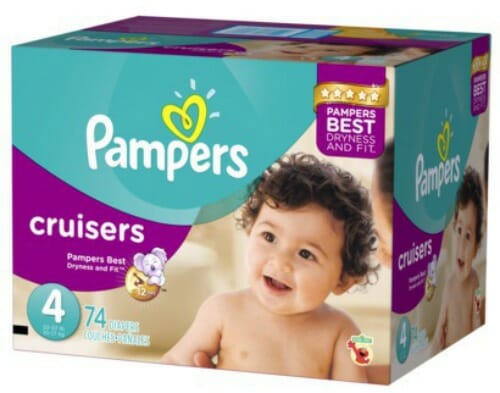 More about Pampers:
Pampers diapers provide superior protection — which is probably why they are the #1 worldwide diaper brand, serving 25 million babies in more than 100 countries around the world. Pampers is committed to keeping babies drier and happier.
Pampers Cruisers come in sizes 3 – 7 and are Pampers best fitting diaper for baby — which means better daytime DRYNESS protection.
They have a 20% increase in absorbency, so baby can play longer without being interrupted for a diaper change, and they are also less bulky than Pampers Baby Dry diapers — which means babies can play freely, with a close fit to their bottoms.
Visit Pampers on the web:

Website: www.Pampers.com
Facebook: Pampers
Twitter: @Pampers
Enter To Win This Giveaway!
Today, THREE lucky readers will win a full month's supply of Pamper's diapers and wipes (via coupons)!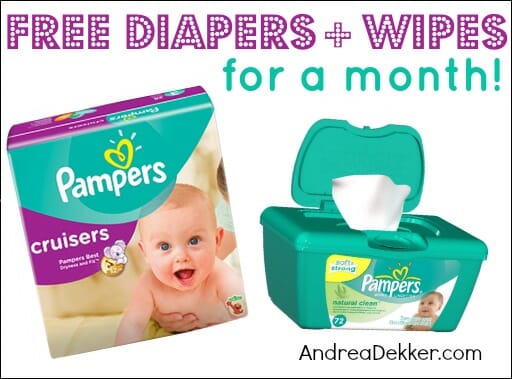 To enter, simply use the Rafflecopter widget below (it might take a second to load). This is a new way of entering giveaways on my blog but it will hopefully make things easier for me AND simpler for you!
a Rafflecopter giveaway

This giveaway is open until 11:59pm EST on Sunday, March 9. It's available to US residents, 18 years or older. The winners will be randomly selected via Rafflecopter and notified via email.
This post is part of a sponsorship with BabyCenter. I received a duplicate prize package plus compensation in exchange for hosting this giveaway — but all opinions are 100% my own. Please see my full disclosure policy and contact me with any questions you have. Good luck!