All year long, I get emails and questions about various types of paper clutter — however, this time of year, I am almost scared to check my email because of all the paper clutter questions I get 🙂
Questions about everything from photos, kids' artwork, junk mail, and receipts; to tax documents, insurance papers, and other important documents that need to be saved for various amounts of time.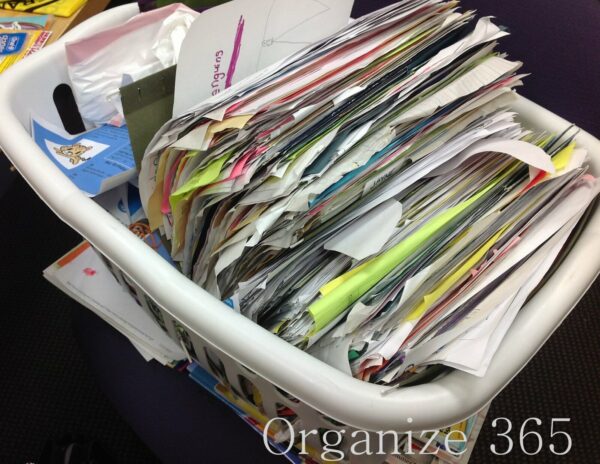 I have shared many of my own paper-organizing tips over the past 5+ years — but one of my personal favorite ways to clear paper clutter is to pile it all up into one large box, basket, or container and then sit and go through it while I'm watching a favorite Netflix show or chatting with Nora while she does a craft or works on her "writing" (she is a very serious writer these days!)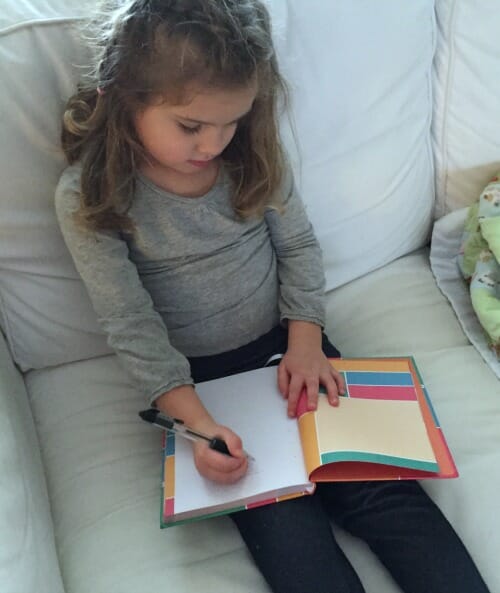 I shared a little bit about this method back in November — however, I mainly focused on how this "dump everything into one basket" works to clear clutter off my kitchen counters. I didn't specifically mention that it's also a fabulous way to clear paper clutter from your house… so that's what I'm going to talk about today.
Interestingly enough, one of my blogging friends (and fellow professional organizer) Lisa, from Organize 365, uses the same exact method for clearing her paper clutter (and her client's paper clutter).
And since Lisa is more on top of things than I am, she wrote an entire eBook about this method of paper organization… and she is generously giving that eBook away to ALL my blog readers completely FREE for the next week!!!!!
Yes, that's right – it's a giveaway for EVERYONE!
.
If you've been struggling with any type of paper clutter, or if you've made a New Year's goal to create some type of paper organizing system, or if you just love reading about simple and straightforward ways to better organize paper clutter, you will LOVE Lisa's ebook!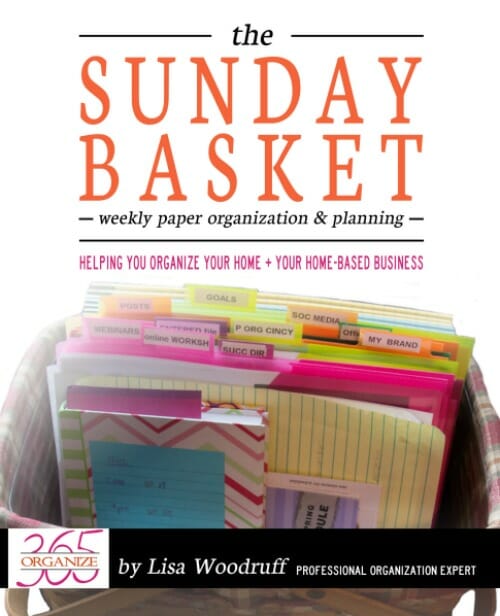 In a nutshell, The Sunday Basket walks you through the step-by-step process of creating a very simple and portable place for all your papers to "live" until Sunday afternoon (or whatever day you choose each week) when you sit down and go through everything.
This way, you only need to deal with papers once a week and you don't need to live with piles of paper on every flat surface in your home all week long. Instead, all your papers are in one, easy-to-access location and once you have the basket set up, it only requires minimal time and effort on your part to keep the papers organized.
Does it sound like this method could work for you??
(This free ebook offer is valid from January 7, 2016 – January 13, 2016)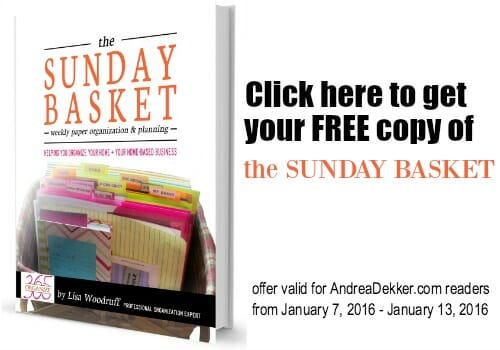 .
Lisa also recently launched a brand new line of "paper clips" that you can use to help you as you weed through all your paper clutter.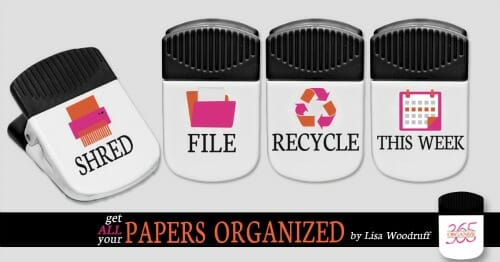 These clips will attach to almost any box, bag, bin, or tote — making it that much faster and easier to sort through all your papers when it's time to sort through your Sunday Basket! (Watch a video of Lisa demonstrating these clips here)
She also has a few other sets of handy clips that can be used to organize other areas of your home and life.
Dave uses the days of the week magnetic clips to keep various papers organized at school — and I've been using the little kiddos magnetic clips to hold artwork or other papers for each of my kids.
Lisa is offering 10% off all of her "Paper Clips" if you shop via this link.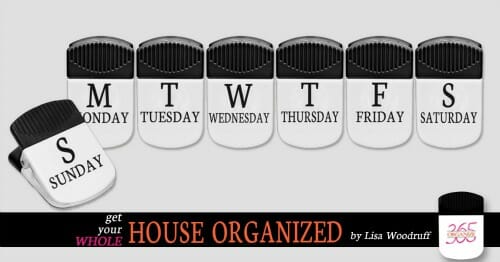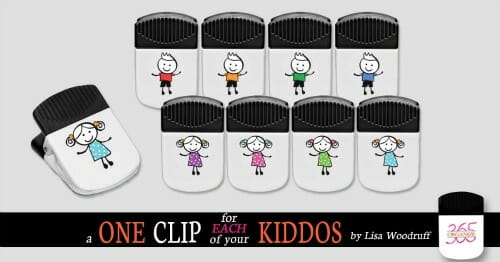 .
I'm so excited to be offering such a FABULOUS freebie here on the blog — especially since Lisa is so generously offering The Sunday Basket free for EVERYONE! Plus, it's an eBook so it won't be adding any additional paper clutter to your home 🙂
Obviously, just downloading this eBook isn't going to magically remove all paper clutter from your home and life — but it is a really great first step in the process.
As with all behavioral changes, Lisa suggests that learning and implementing this new system often takes about 6 weeks before you finally start to feel like it's really helping your productivity… so don't get discouraged if you don't feel the change overnight!
Gradual progress is key when it comes to paper organization and general maintenance… and once you have a working system in place (like The Sunday Basket system), the maintenance part will be faster and easier.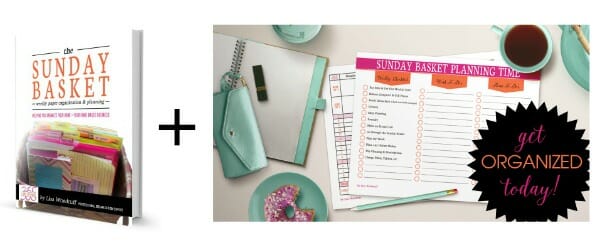 Also, if you're interested, Lisa has a BUNCH of helpful video clips on her website that will walk you through the ins and outs of organizing various forms of paper clutter.

And finally, here's the link to ALL of Lisa's Sunday Basket posts, so you can get a feel for how she uses this system in her own busy life.
Cheers to getting your papers more organized this year!