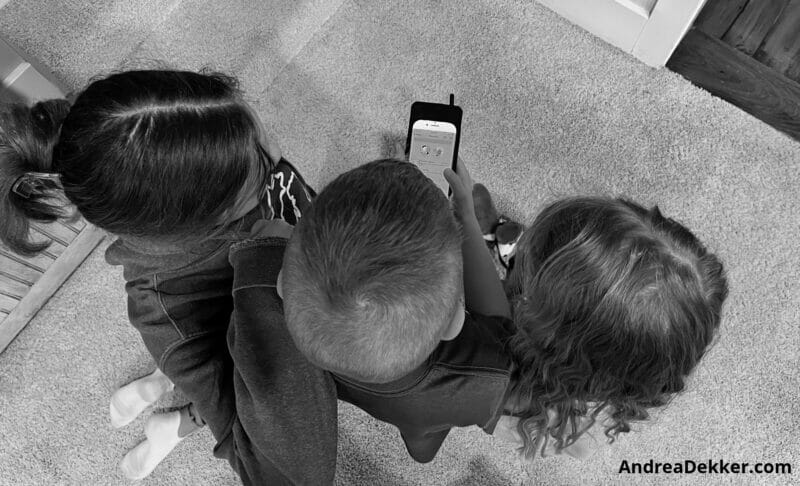 Are you looking for an extremely frugal, easy-to-use wireless service for your tweens and teens?
Or maybe, like us, you want an inexpensive plan to use as an at-home phone.
Or maybe you want to save a ton of money on your own monthly wireless bills. (Did you know that the average American spends over $1000 on their cell service per year!?!?!) source
Whatever the case, I'm excited to share how our family managed to get quality cell phone service for an "at-home phone" for our kids for only $5 per month!
Back in November of 2021, I asked for frugal "home phone" options that would work well for younger kids.
We essentially wanted our children to be able to text or call us, their grandparents, a few trusted neighbors, or 911 in the event of an emergency. We also wanted a way for us to contact them if we left them at home for a bit.
We didn't want or need any data or any fancy Apps… we just wanted the basics.
You all gave several really good suggestions, and after some research, Dave and I eventually decided on Tello in June of 2022.
We've been very pleased with Tello so far, and everything has been smooth sailing since the initial setup (I forgot to create a new Apple ID for the kid's phone and accidentally erased ALL of Dave's and my contacts…. whoops! Thankfully, we were able to restore them from a backup!)
Anyway, I thought it was high time I shared an update on our "new" at-home phone service — especially since SO many of you continue to ask me about it.
NOTE: This is not a sponsored post — we just felt like Tello was the best option for our current needs and I've been very impressed with the value.
What is Tello?
Tello is a mobile virtual network operator (MVNO) that runs on T-Mobile's nationwide network and offers prepaid plans featuring talk time, texting, and data at an affordable monthly cost.
In my opinion, Tello is a great option for tweens, teens, or even elderly people who don't need data or tons of minutes.
You can even set up a "pay-as-you-go" plan where you simply add money whenever you're running low on minutes.
With a quick swap out of the tiny SIM card they mail you, you can start saving hundreds (maybe even thousands) per year on your family's phone service!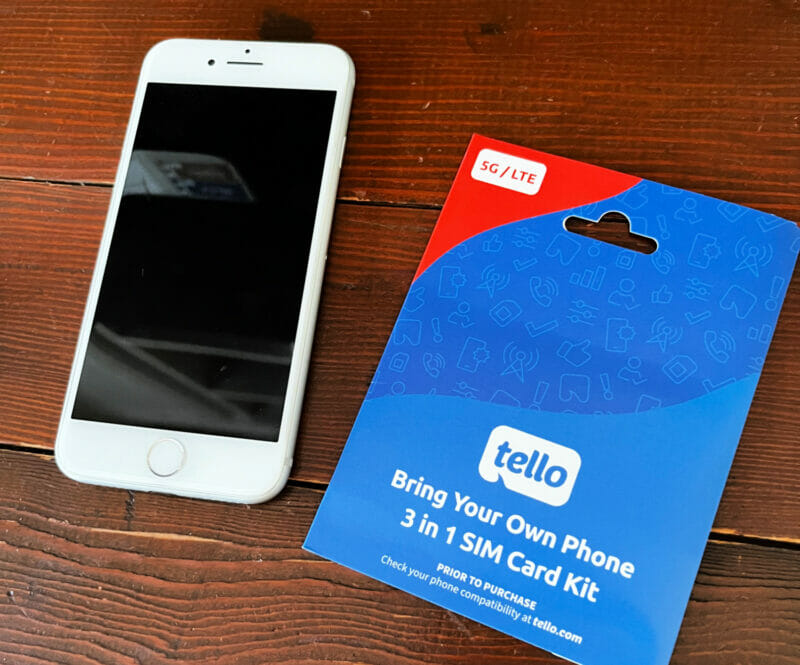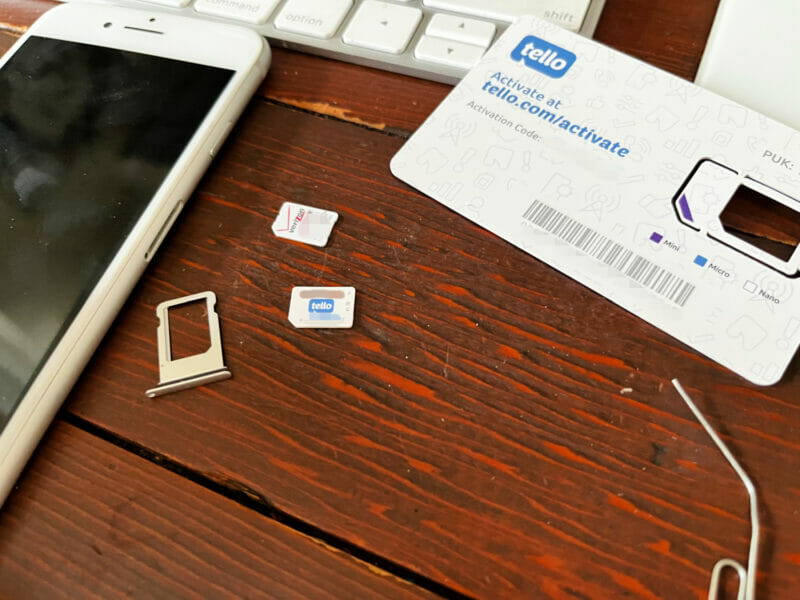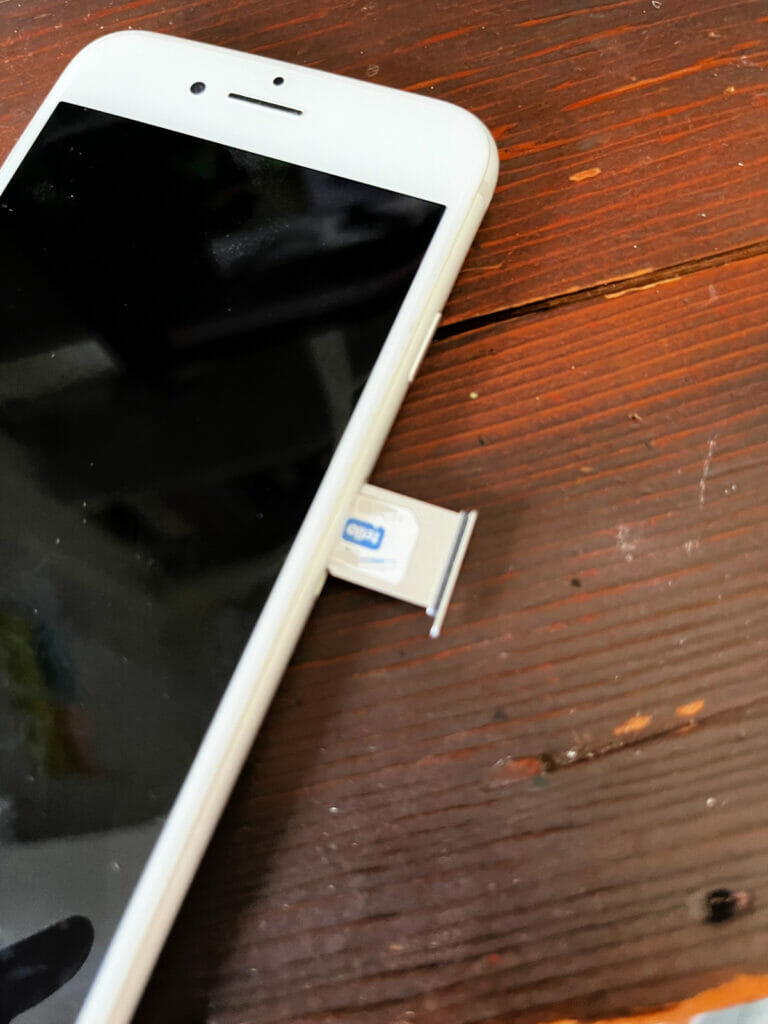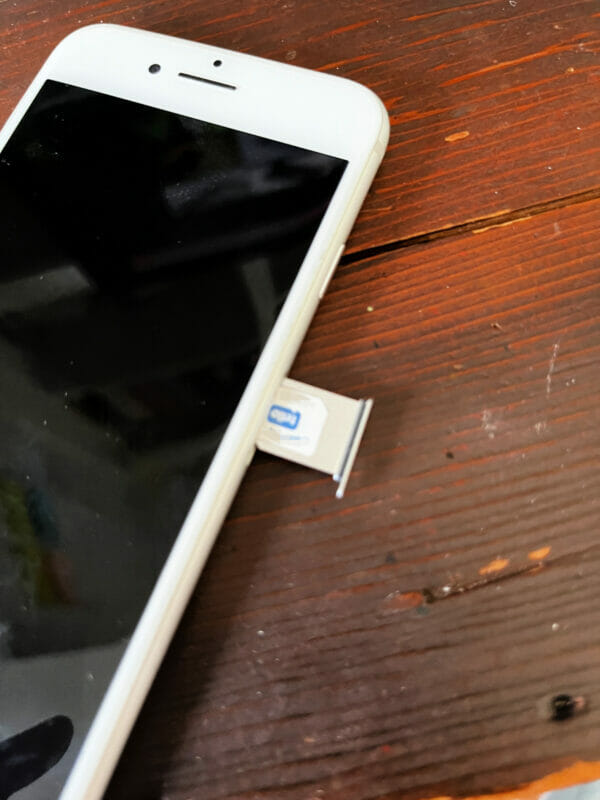 Our Current At-Home Phone Set-up
As I mentioned above, our at-home phone is simply for emergencies.
It's our family's phone — not one of the children's personal lines, so we do not plan to give the number out to anyone except grandparents and a few neighbors.
The phone doesn't leave our house. It has a permanent spot on a dining room hutch, and we always keep the ringer volume on high.
The kids are also only allowed to use the phone in the dining room (they know they can bring it to other rooms or outside if there's an actual emergency.)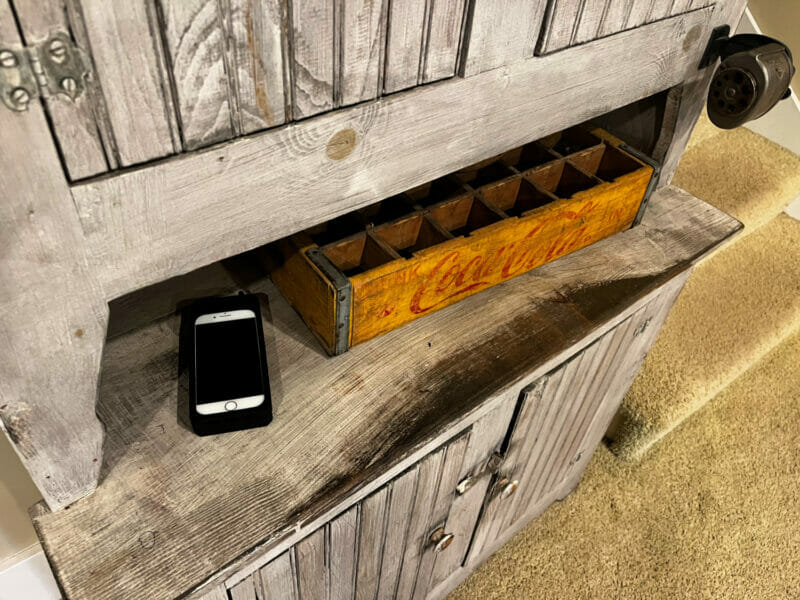 We pay $5 a month (yes, only $5 per month!) for unlimited texting and 100 minutes (no data). There are many other plans to choose from too.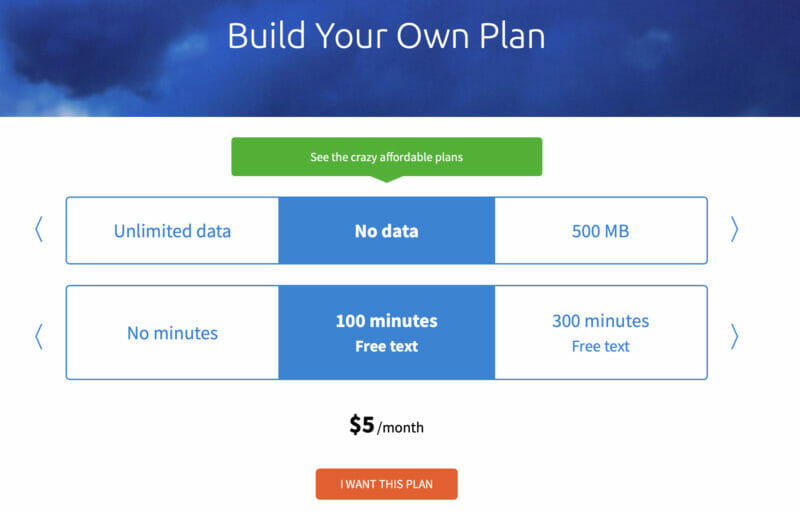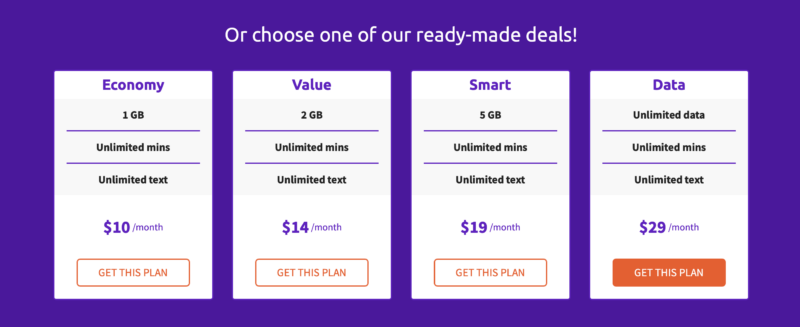 We used my old iPhone 7 as Apple only offered us a $50 trade-in value.
However, you can purchase new and refurbished phones from Tello if you don't have an extra phone lying around.
They even have new flip phone options if you don't want to mess with a smartphone.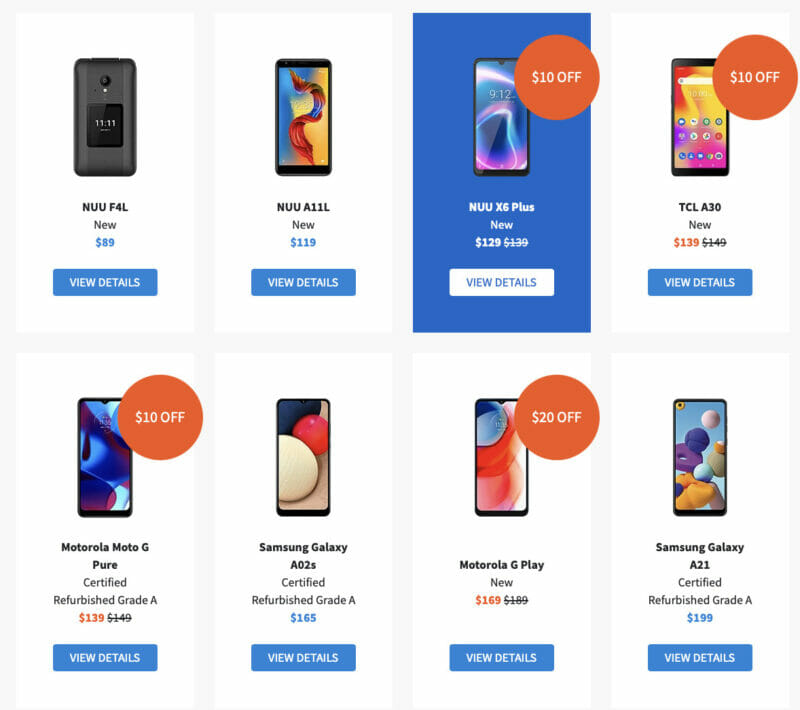 I purchased this gigantic phone case so it would be difficult to lose the phone… and because Dave and I thought it was really funny! The kids love it too.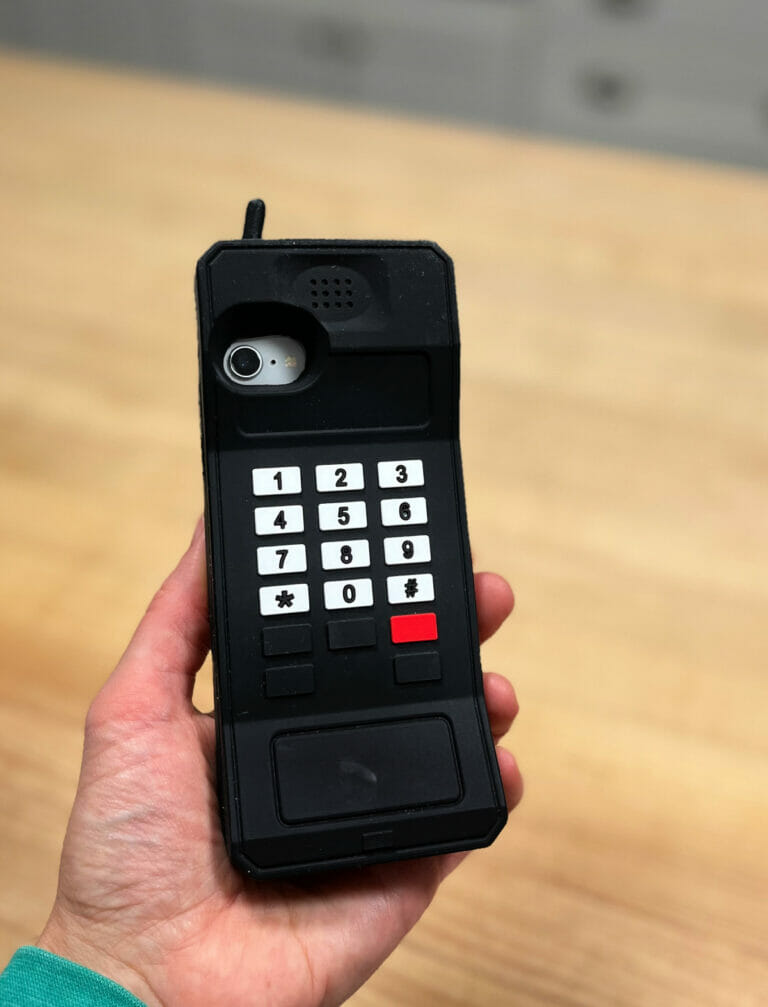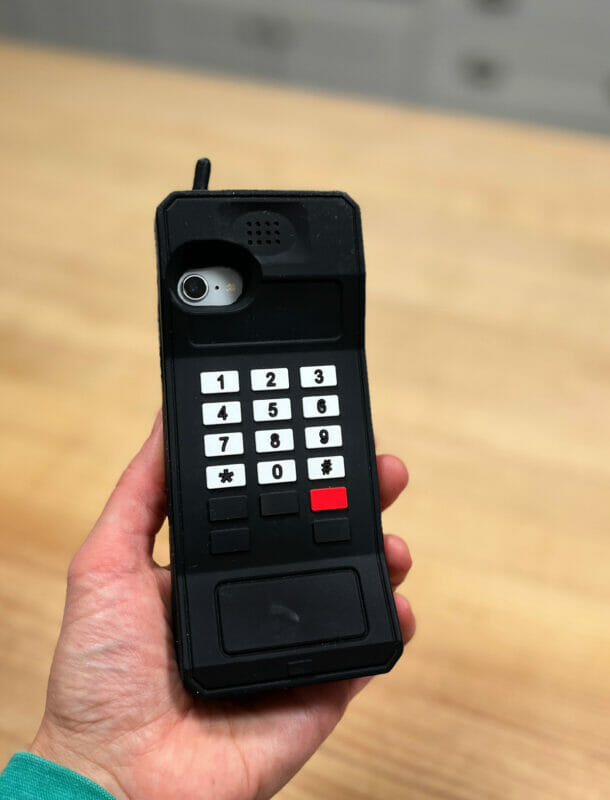 We deleted all our contacts except grandparents and a few neighbors.
And we deleted all apps except:
phone
text message
camera
weather
the Bible ☺️
NOTE: if you're using an old iPhone, make sure you change the Apple ID BEFORE you input the Tello SIM card and before you delete all the apps and contacts (I learned that the hard way!)
Tello Pros:
Affordable: Depending on your needs it will cost anywhere from $5-$29 per month.
Flexible: You can choose how many calling minutes and data you want — or if you don't want any. So you only pay for what you want.
No Contract: You are never locked in and can cancel at any time. You can also quickly and easily upgrade your data or calling minutes one month and then downgrade the next month with just a few clicks (no customer service calls).
Unlimited Texts: Every Tello plan comes with unlimited text messages… which is the main way we'll most likely communicate with our kids, so this was a big bonus for us.
Student Discount: College students can get a 50% discount on 2GB, 5GB, and Unlimited data plans!
Keep your existing number: We obviously needed a new number since we were setting up a new line, but you can easily keep your existing number when switching to Tello.
Good coverage: I think this is probably the main reason we opted for Tello — they have excellent coverage in West Michigan (and really across the US).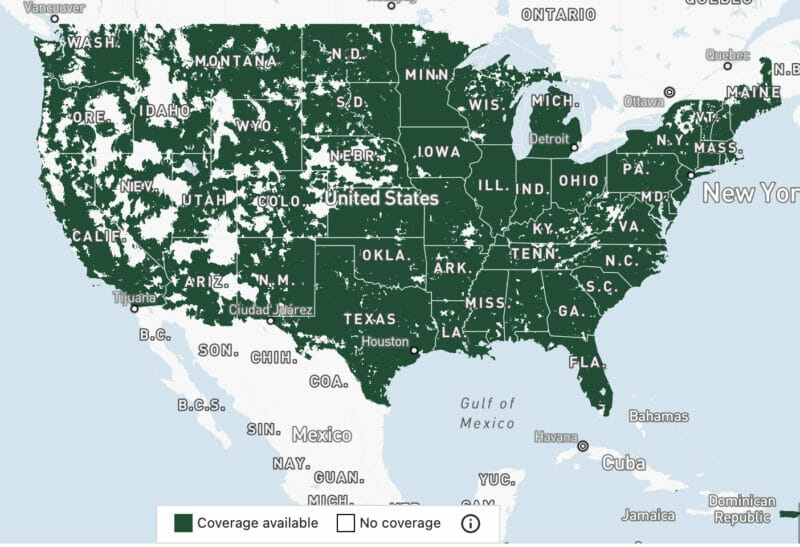 Tello Cons:
No roaming: According to Tello, "we do not offer roaming services or national roaming at this time". That's certainly something to be aware of, but since our phone is just at home and T-Mobile has good coverage in our area, this doesn't affect us.
You must buy the phone outright: Due to the fact that the service has no contract, the phone cost isn't bundled into the cost of your calling plan. That means it will cost a bit more upfront. This also was a non-issue for us since we were planning to use my old phone.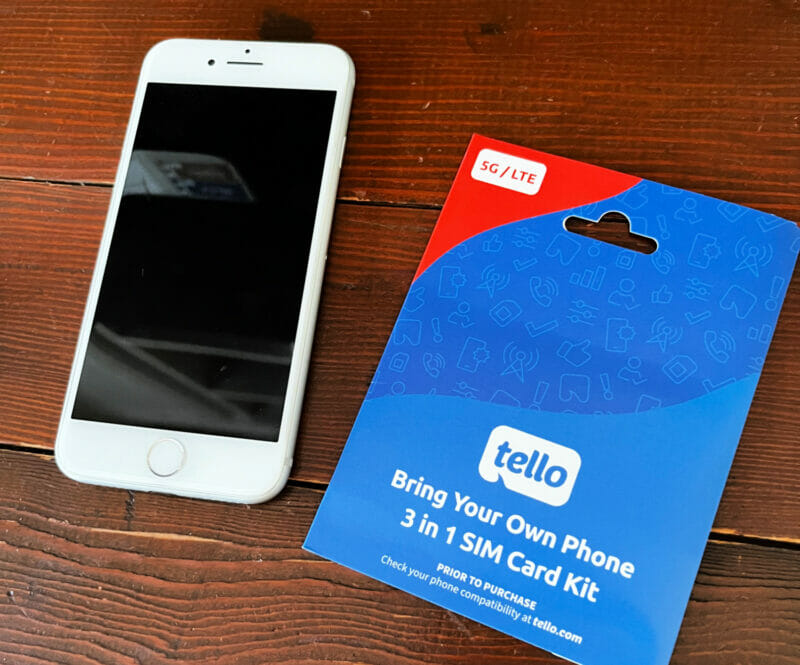 A Few Tello Tips:
After 7 months of using the service, I have a few tips that might help if you're new!
Manually pay to save more: while I normally have all our bills set to "auto-pay" I realized that if I manually pay my Tello bill, I save the service fees. Just make sure you pay it 1 day early.
Be careful with the pay-as-you-go plan: I originally thought that the pay-as-you-go would be the cheapest option for our family because it's only $0.01 per minute or per text message — but then I realized I had to pre-pay at least $20 and the credit is only good for 3 months. We would never come close to using $20 worth of credit in 3 months, so the $5 per month is a better deal.
You can still use WiFi: we have no data on our phone and we took the internet apps off the phone, but we could still access the internet because the phone is connected to our WiFi for texting. So just be aware of this if your kids are smarter than ours and know how to get on the internet (especially if you don't want them on the internet!)
$10 credit: you can get a $10 credit when you sign up for any Tello plan!
The Tello App: we originally thought we had to make all our calls and texts through the Tello App — but then we realized we could do it directly through the phone and text apps already on our iPhone. We just deleted the Tello App from the phone and I manage our service through my Tello dashboard on my computer.
We've been very pleased with our Tello experience… and $5 per month is more than worth it for the peace of mind we have, knowing our kids have a way to contact someone in case of an emergency.
Dave and I now enjoy an afternoon walk almost every day when he gets home from school… and I don't have to worry about the kids for 30 minutes!
NOTE: New customers can currently get a $10 credit when you sign up for any plan — which you can then use to pay your bill or buy a phone!