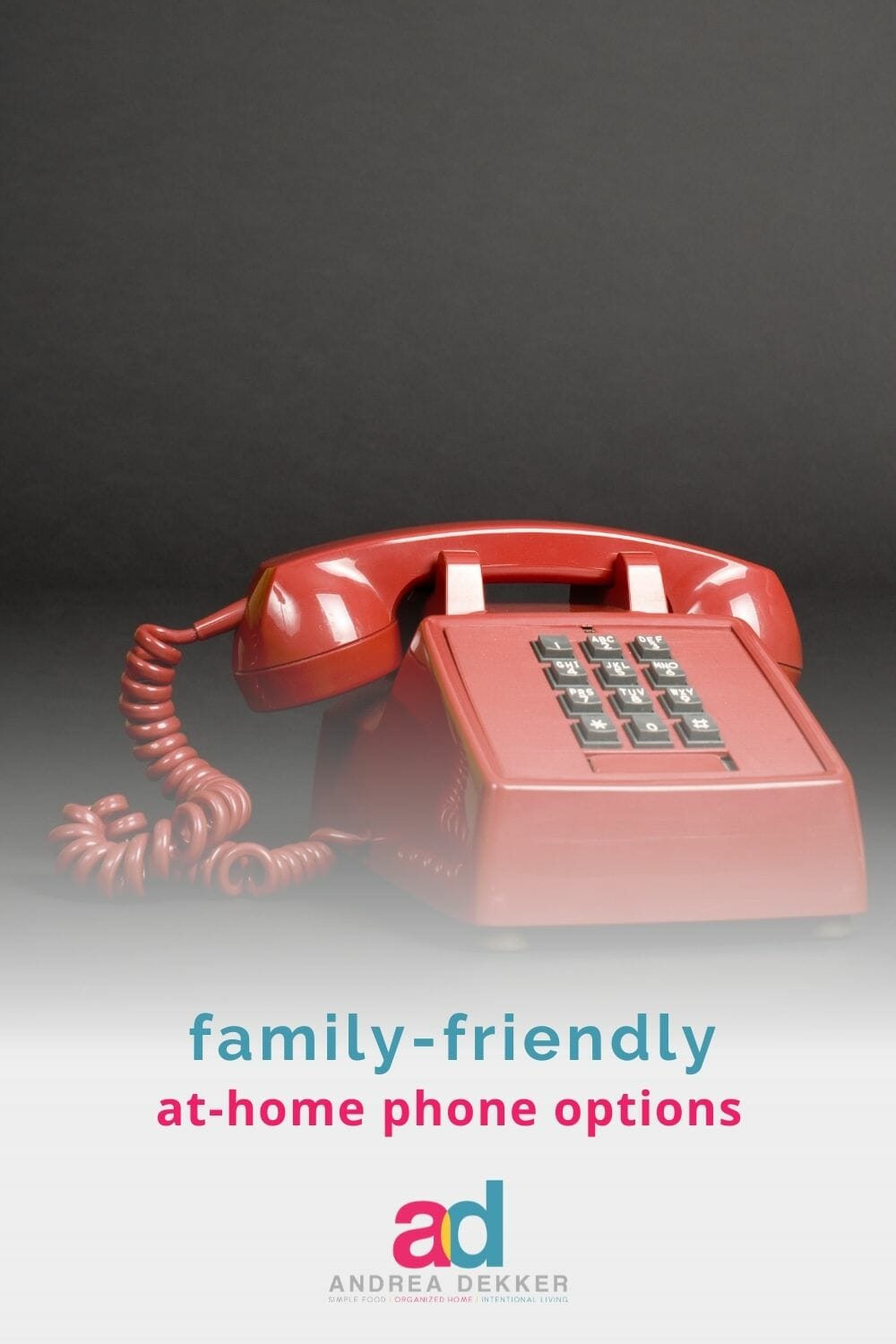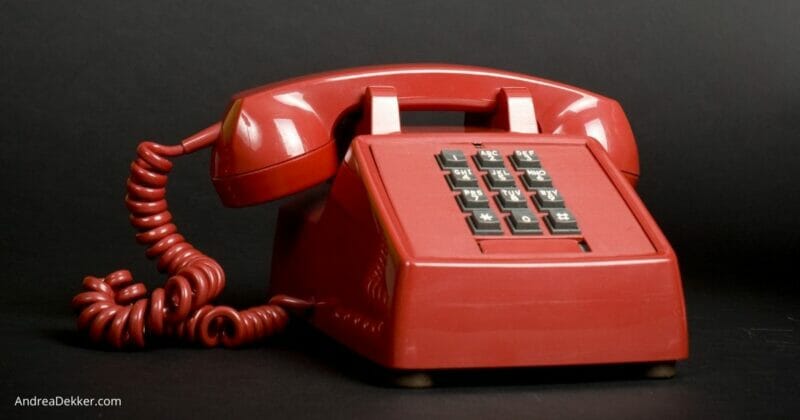 When I started blogging back in 2010, Dave and I didn't have children, we didn't have or want smartphones, we didn't have a landline, and we had just finally splurged on the internet at home (mainly so I could start my blog).
Fast-forward 11 years, 4 children, 2 smartphones, and countless internet hours later… our story looks just a little different!
Now, 11 years later, we have a very responsible almost-10-year-old, and the realization that we could actually leave her home alone (or with a sibling or two) if we had a reliable "at-home phone".
Of course, all 4 kiddos would get a kick out of using an at-home phone to call or text Grandparents, neighbor friends, and cousins.
So… we want to give the kids an "at-home phone" for Christmas.
And by "at-home phone", I simply mean some type of phone (probably a cell phone) that we leave at home 100% of the time (just one phone — not one for each child.)
We don't plan to give this number out to church or school or really anyone — just to a select few family members and friends.
Our at-home phone's primary purposes will be:
To give the kids access to a phone for emergencies.
To help them learn proper phone etiquette (how to answer, what to say, etc)
To teach them how to use a smartphone, how to call, text, check vioce messages, etc.
To provide opportunities to stay connected with relatives and close friends/neighbors.
To eventually allow us to leave one or more children at home for short periods of time.
I've done a bit of online "research" and asked several friends what they use… but many of our friends are in the same boat as us — they are looking for ideas too.
So… I'm coming to YOU!
I know many of you are a few years (or decades) ahead of Dave and me, in terms of raising a family, so I'd love to learn about any creative and frugal ideas you have for "at-home phones".
Our "at-home phone" Must-Haves:
Frugal — both for the actual phone and the monthly fees
Easy for kids to use to call and text
Touch screen — we figure they should get comfortable using one
No Internet — we want to be able to turn the internet off, or at least restrict the usage
Parental control — we want to have control over what they can and can't do on the phone
If you currently use some type of cell phone for a "home phone", I'd love to learn how you set it up and what you love (or don't love) about your system… and I know so many others would love to know too.
Please leave a comment below (or simply shoot me an email if you feel more comfortable).
Also, if you have a question about something similar, feel free to leave that in the comments too — you never know who might have the answer you need!
Helpful Articles from the Web:
Whenever we make a decision, I'll update this blog post and I'll share it within my email community.
Until then… thanks for any help or suggestions you're willing to send my way!