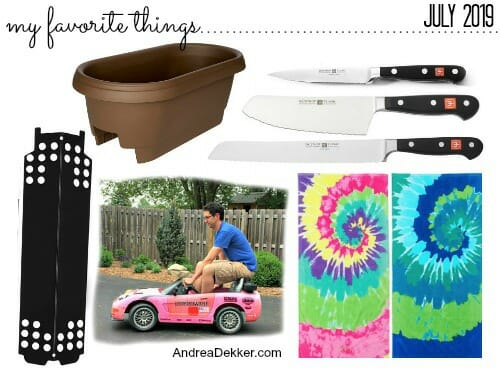 I feel like the summer is flying by at warp speed — faster than any other summer before! We're already a full month in and we still have SO many things we want to do!
We've had a ton of fun so far, and we've crossed off several to-dos, but I'm certain we will not run out of things to do before school starts up again in another 7-8 weeks!
In the past, I've always taken some sort of blogging break during the summer — my plan for this year is to take the next week "off".
This will be my only post for the week.
I might take another week off at some point, or maybe a long weekend — we'll see. I surprisingly do NOT have a "plan"! Either way, a little time away from work is definitely one of my favorite things (especially when Dave is also home during the summer months).
I'm sharing a few more of my favorite things in today's post!
DISCLOSURE: None of these products are sponsored; however, some of the links below are affiliate links — which means that at no cost to you, I may get a small commission. Please know that I use these products daily in my own home and life. Read my full disclosure policy for more information.

Also, check out my Amazon Market for all my favorite things.
Wüstoff Knives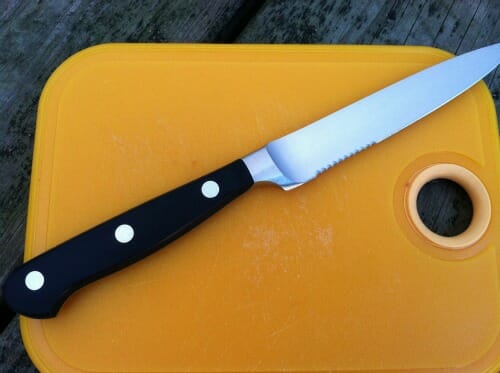 I am not a professional chef, nor do I aspire to be one — but having GOOD knives to use in my kitchen has made a huge difference for me over the years.
I've slowly switched almost all my knives over to Wüstoff knives and I can honestly say I've never once been disappointed. They are super sharp, they feel amazing in my hand, and they cut, slice, and chop better than any other knife I've ever used (including 2 Cutco knives I inherited over the years).
My Wüsthof bread knife is absolutely phenomenal — I'm constantly asked if I have an electric bread knife or a professional bread slicer as my slices are so uniform. People are usually shocked when I mention I do it all by hand!
These knives are not inexpensive, but since I rarely ever buy full sets of anything, I've been able to SLOWLY grow my collection of Wüsthof knives over the years — one-by-one!
Here's a short list of 3 knives I would recommend to start your collection:
I use these 3 knives EVERY single day — usually washing them in between meals as I use them SO regularly!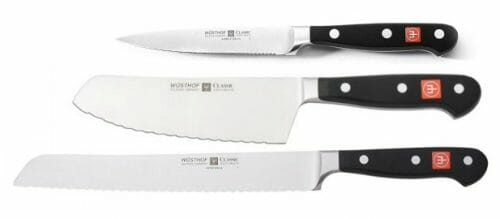 Of course, I still have a handful of small pairing knives and a couple smaller knives I let Nora use, but the rest of the knives I use for chopping, dicing, slicing, etc. are all the Wüstoff brand.
And I suppose I can't share my favorite knives without sharing (once again) my most favorite in-the-drawer knife block! This thing is AMAZING and saves so much counter space!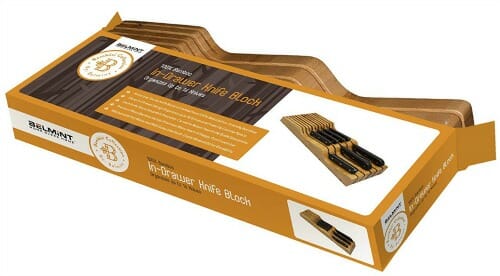 .
Deck Railing Planters
Right after Christmas, I came across 2 deck railing planters from a thrift store. The brand is Bloem Living (which is actually a West Michigan company — I went to school with the owner) and they looked brand new.
Although I would probably have preferred black or red, I decided the maroon color was "good enough" and I snatched them up.
I am so THRILLED with how they look on our back deck — I have a feeling they will continue to look better and better as the summer progresses and the plants get larger.
These planters were a solid thrift-store buy on my part and I look forward to using them again and again in years to come!
I should mention that we do NOT have them "secured" to the railing in any way — they just sit on top. We haven't had any issues with them shifting, tipping, or moving at all (even with several wind/rain storms over the past couple months).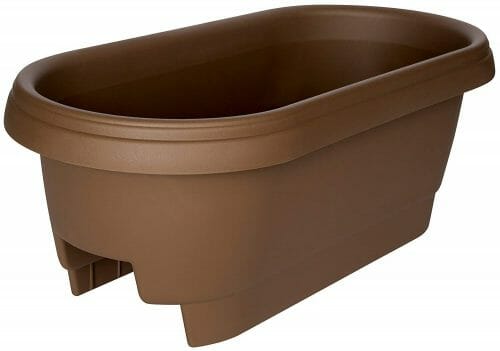 .
Kid's Beach Towels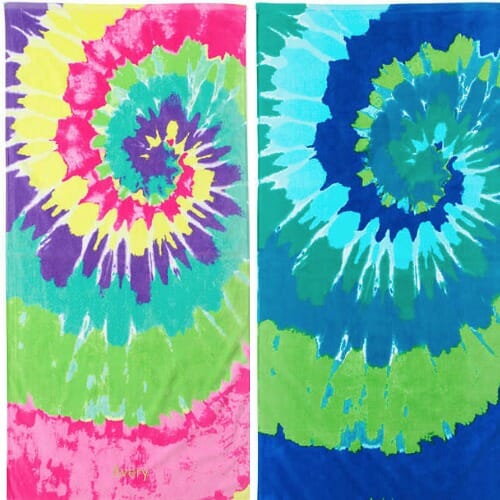 A couple years ago, Dave's parents gave all the grandkids their own personalized beach towel as a gift.
They purchased these Tie-Dye pattern from Land's End and had them all embroidered with each child's name (the girls have pink and green, the boys have blue and green).
So far, these towels have held up marvelously after much use and many washes — they don't even seem faded to me yet!
Also, if you're looking for beach towels, I think Land's End is having a sale on swim wear right now (including towels). It was 40-70% off (making the towels $13) when I checked last week!
.
New Grill Grates and Heat Shields
We purchased a brand new grill a few years ago (clearanced out at the end of the year). So far, we've been very happy with the grill, but Dave had mentioned several times now that he felt the heat wasn't very "even".
This year, he splurged and purchased all new heat shields and grill grates to replace the old, somewhat rusted and worn out grates and shields that originally came with the grill… WOW what a difference they have made!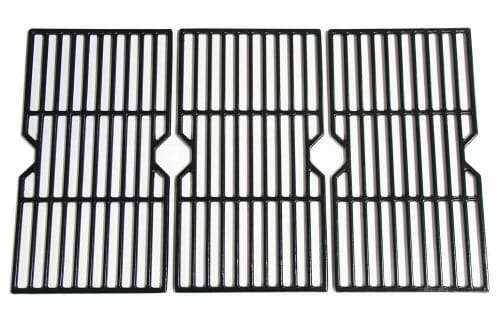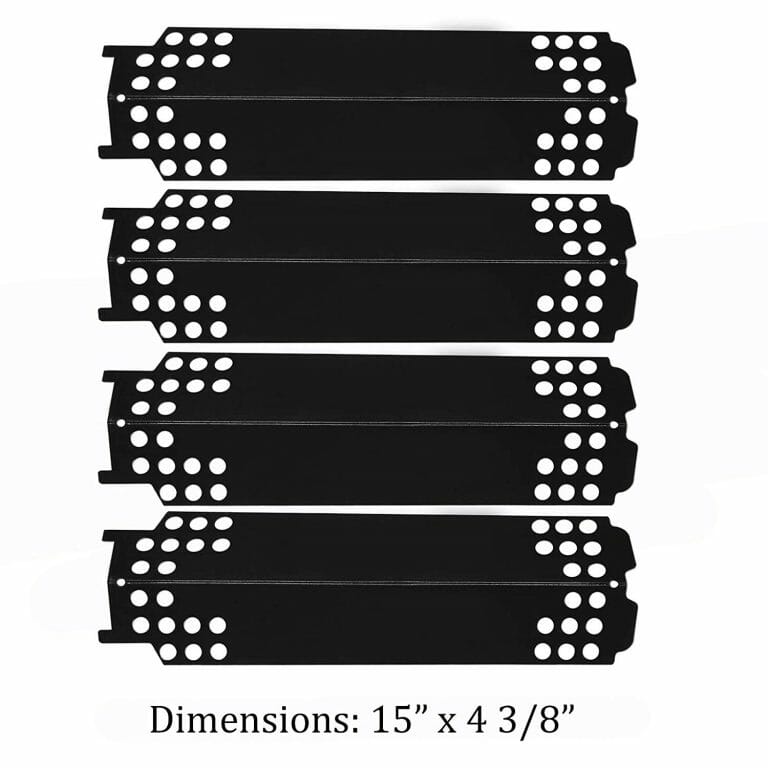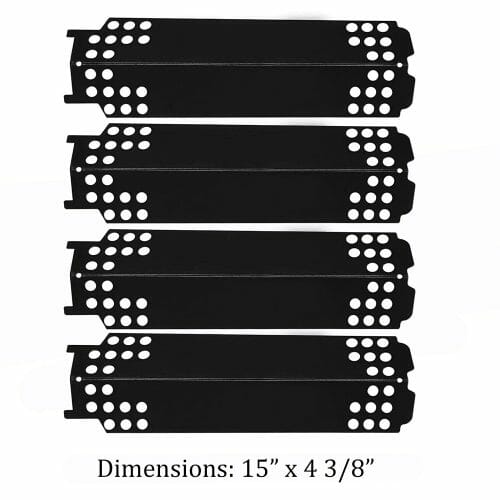 The grill gets hotter and cooks much more evenly. The food also cooks faster and doesn't seem to dry out at all!
I'm not sure if all of these benefits are directly related to the new heat shields and grill grates (we might just be getting better and grilling) but Dave and I both noticed a definite improvement in our grill's performance immediately after putting the new grates and shields on.
So, if you're grill is under-performing, you might consider investing in new grill grates and/or heat shields before trashing the entire grill!
.
Dave!
In lieu of our anniversary yesterday (13 years) I thought it was fitting to include Dave on my list of Favorite Things!
Honestly, this guy makes being married easy and fun!
He is SO patient, easy-going, friendly, and just an all-around nice guy. Ask anyone who knows Dave… they WILL agree with me, I'm certain of it!
I'm also certain of the fact that I would not be able to raise 4 LOUD crazy kids, renovate and maintain our home, or run my business without an enormous amount of help and encouragement from him.
He is the "glass-half-full" personality who always tries to look on the bright side of things and figure a way to "make it work" even when I'm certain it's not possible.
He is a passionate teacher, a willing volunteer, a fun-loving friend, an amazing dad, and a kind and helpful spouse (who happily ate a ridiculous amount of not-so-great bread without a word of complaint this past year!)
I honestly couldn't dream up a better list of adjectives to describe the person I get to spend all my days with — if only I could share an Amazon link for Dave (I'd make a killing on affiliate bonuses!)
.
That's all for me this month.
Check out my previous months' favorite things — and feel free to share some of YOUR favorite things in the comments below!
Also, as I mentioned above, I'll be taking the rest of the week off from blogging. Enjoy your holiday week/weekend (U.S. readers) and I'll see you back here again next week!