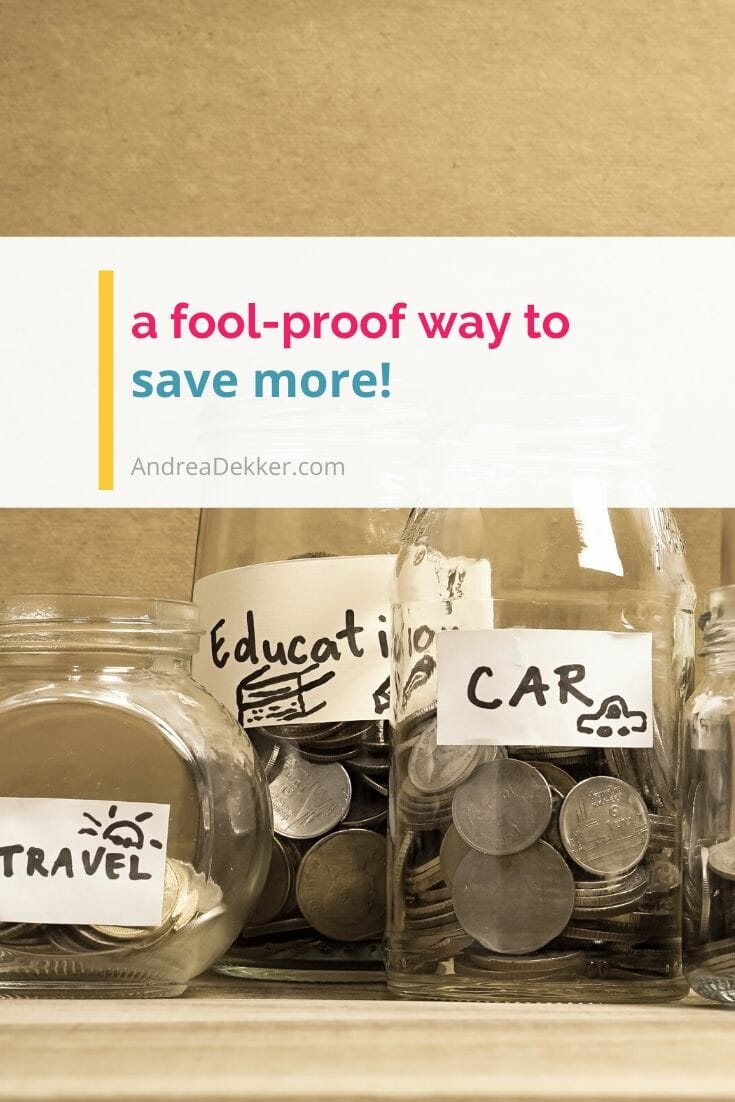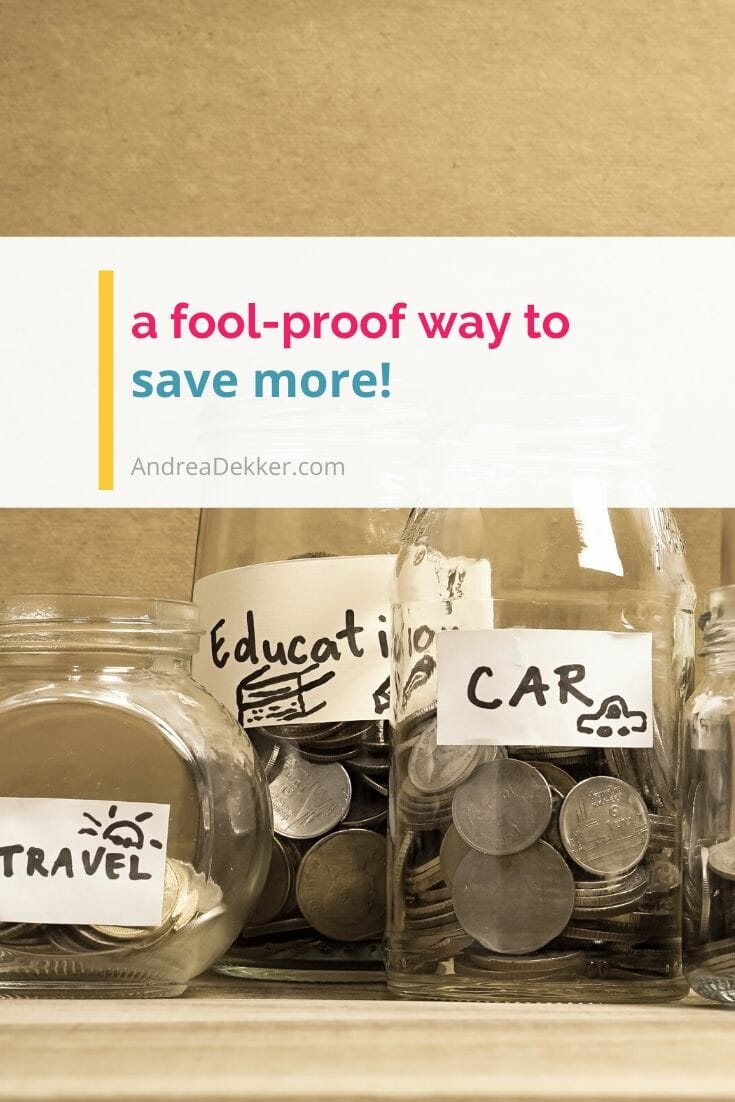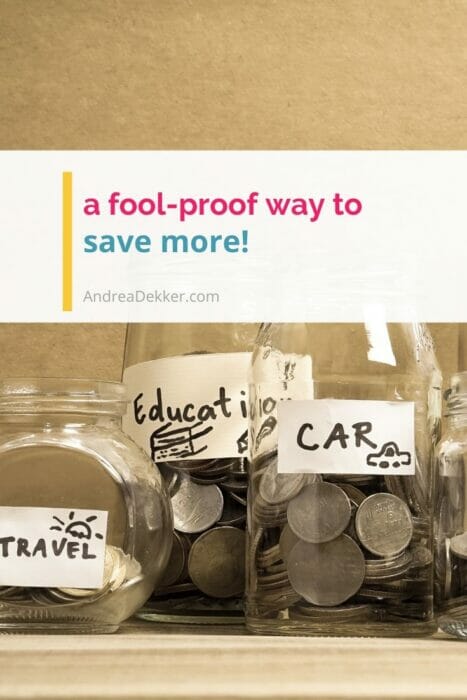 I'm always a sucker for money-saving tips, tricks, and tactics… and if you're anything like me, the title of this post should pique your curiosity enough to want to read more! 🙂
There are hundreds of ways to save money on virtually every in-store and online shopping trip — scouting out the best sales, clipping coupons, searching for discount codes, mailing in rebates, using various money-saving apps, trying Amazon Subscribe and Save, shopping online with Swagbucks or Ebates, price matching, using a list, etc. etc.
And then there are ALLLL the ways to save on second-hand items — Craigslist, Facebook Market Place, Ebay, ThredUp, second-hand stores, thrift stores, garage sales, estate sales, Swap.com, consignment shops, etc. etc.
I use most (if not all) of these in my own life, and I do save thousands of dollars every year as a result!!
.
HOWEVER, I have one even simpler, completely fool-proof way to save more than any of the above tips could ever save you!
Want to know my secret?
.
My Simple Money-Saving Secret = DON'T SHOP!
I know, I've mentioned this before on the blog (but that was almost 8 years ago), and something THIS simple needs to be mentioned again after 8 years!
Yes, I said it was SIMPLE…. but let me warn you, it's definitely NOT EASY (even for those of us who are quite frugal)!
Let me give you a few examples from my own life (just over the past couple of months!)
THRIFT STORES:
There have been so many times this summer (when Dave can stay home during Clara's nap) that I think "I'll just take the 3 older kids to the thrift store or the dollar store to see what we can find".
Of course, "seeing what we can find" almost always means buying several items — and even though most of the items are $1 or less, it's still money I wouldn't have spent if we had simply stayed home.
FARMER'S MARKET:
Other times we'll walk to the local farmer's market as "something to do" — which always results in buying at least a couple bags of produce (and usually some of the homemade kettle corn too!)
It's not a bad use of our money, the kids love it, we're supporting local farmers, and it's a fun outing on summer mornings… however, it's all money I wouldn't have spent if I stayed home.
ONLINE DEAL SITES:
I get notifications from ThredUp, Craigslist, Facebook Marketplace, and Swap.com, when items I'm looking for come up for sale.
I have gotten AMAZING deals on items we would have eventually needed to buy anyway… but, I still would have saved even more by simply doing without (especially since I often end up buying a few more items once I click over to see the item I got the notification from).
GROCERIES:
Last month, a new Meijer store opened up just down the road from our house. That particular store has had all sorts of weekly door-buster sales, with $5 off coupons that print out on almost every receipt and sent out via their online coupon program.
Since the store is SO close by, I've ventured there several times over the past month to capitalize on the super special time-sensitive deals (and to use my $5 off coupons). Of course, when I'm there, I might as well pick up the other few items we "need" too!
Their marketing plan worked — they got me into the store over and over again for the freebie items, but I purchased more at the same time!
DONUTS, ICE CREAM, and FAST FOOD:
Earlier this year, our whole family took a 2-month break from any type of fast food, donuts, restaurants, pizza, etc. Even though I'm certain we eat out far less than the average household, I still felt like we just needed a complete break… so we stopped even considering it as an option and always ate at home.
Since then, we have significantly cut back on any "outside foods" and we've eaten the vast majority of our meals at home.
However, over the summer, the kids get ALL sort of coupons from the library and other local events for free donuts, ice cream, french fries, pizza, shakes, subs, and even full free meals at various local places. It's so fun for them to go to the actual restaurant to order their food and present their coupon — but this also means Dave and I usually order our own food too (and we don't have a freebie coupon.)
It ends up being a fun family outing more than just a meal or a snack, but I always realize that we could have simply saved more money, time, stress, and sanity by staying home and tossing the freebie coupons.
.
I certainly do NOT think it's bad or wrong to go shopping, to buy items online, to enjoy hanging out at the farmers market, to let my kids pick out something from the local thrift store, or to enjoy a meal out with friends or family.
However, at the same time, I know that most of what I'm buying isn't 100% necessary, and I would certainly save more by simply not shopping in the first place!
.
Of course, it's not healthy for me or my family to simply "stay home" ALL the time, and we certainly can't avoid the grocery store forever… I just like thinking about this no-shopping principle to remind myself that saving money really doesn't have to be all that complicated.
For the time being, I thoroughly enjoy taking my kids to the local thrift store and seeing how much fun Nora has looking through the racks of clothes and deciding what to try on, or seeing how excited the boys get when I allow them to pick out one of the free toys from the bin at the checkout.
I love surprising my kids by waking them up "early" and loading up in the van to get donuts in their PJ's.
I love the convenience of the new Meijer store right down the road, and of using online shopping as a way to avoid most in-store shopping.
BUT, if I start feeling like we're over-spending or veering from our mostly-frugal ways, I know the answer is to simply stay away from stores, restaurants, Amazon.com, Craigslist, Facebook Marketplace, etc.
.
I don't expect you to swear off shopping for good (I'm not that crazy!) but I do hope this post will remind you to think through your shopping trips, or at least realize why you are buying the things you buy.
If you're in a position where you have almost zero wiggle room in your budget, I'd encourage you to see if you can do without something every single week.
Maybe it's something super basic like eating all your meals at home, packing all your lunches, and never stepping foot in a coffee shop.
Maybe it's something a little more outside-the-box, like using baking soda and vinegar to wash and rinse your hair instead of immediately replacing your shampoo and conditioner.
Maybe it's finding free parking and walking twice as far.
Maybe it's eating vegetarian food for a full week to save on the cost of meat.
Maybe it's completely avoiding the grocery store for a full week and simply getting creative and making do with what you have in the house.
Maybe it's foregoing a freebie coupon that requires you to spend something in order to get the free items.
Maybe it's searching through your house for back-to-school supplies instead of buying them new this year.
When you really stop and think about it, the practice of NOT SHOPPING is such a fantastic discipline and such a great way to save more.
How have YOU saved more by not shopping?