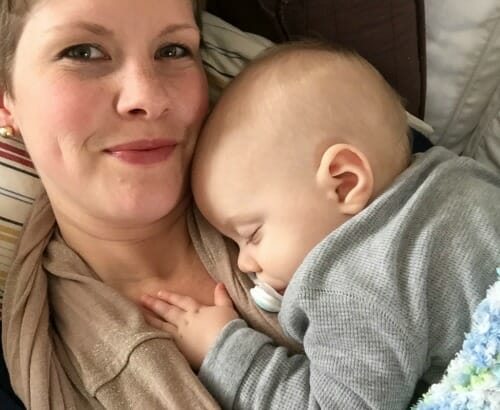 Several years ago, Dave's grandma took us out for dinner to a buffet. Towards the end of the meal, Dave went and grabbed a bowl of chocolate pudding (or what he THOUGHT was chocolate pudding!) He took one big bite and instantly realized that it was NOT chocolate pudding, but rather liver paté!
Definitely not was he was expecting — and so funny that we still talk about it 8 years later!
More recently, I ordered some "microfiber sponges" from Amazon. I needed to replace my worn out dish washing sponges and these seemed like the perfect option. However, when they arrived, they were full-size microfiber cloths — not sponges at all. I emailed the seller and got my money back, but apparently they didn't actually have sponges so I'm still looking.
Although the cloths are nice, they weren't what I was expecting… so I was bummed not to have sponges.
.
Have you noticed how expectations play such a HUGE role in our happiness (or unhappiness)?
Sometimes it's just a humorous misunderstanding or small disappointment — like the examples I shared above. Other times, having unrealistic expectations can cause major discontent, unhappiness, resentment, and more in our own lives.
I know we all function very differently, but more and more, I've noticed how unrealistic expectations cause so much unhappiness…
The house isn't big enough, clean enough, or decorated nice enough
The cars aren't new enough
The vacations aren't exciting enough
The budgets aren't big enough
The kids aren't respectful enough
The spouse isn't helpful enough
The friends aren't spontaneous enough
The holidays aren't special enough
The birthday parties aren't extravagant enough
The body isn't fit or slender enough
The job isn't prestigious enough
The skin isn't clear enough
The hair isn't (straight, curly, wavy, long, short, dark, light) enough
The clothing isn't cool enough
And on and on and on.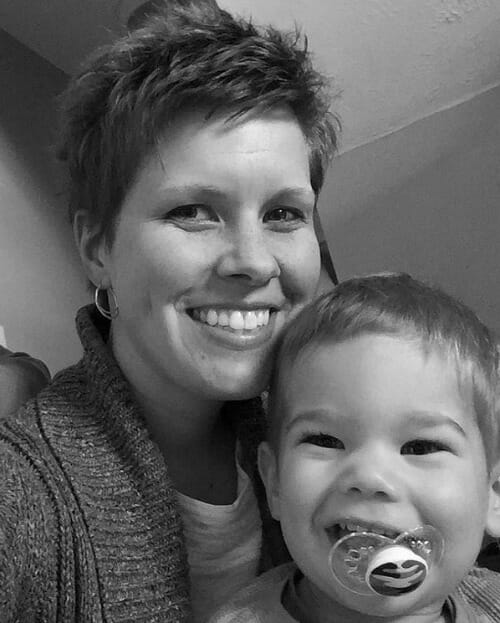 Thanks to commercials, magazines, and the internet, we are constantly inundated with the best of the best in every area of life, which then causes us to have unrealistic expectations for how our own homes, lives, families, jobs, and vacations should be.
We see perfectly decorated homes on the covers of magazines and feel unhappy with our own, less-than-perfect homes.
We see amazing party planning on pinterest and feel unhappy about our cake and ice-cream affair.
We read about the stay-at-home-mom who fell into a million dollar at-home business, and we feel less-than-satisfied with our own very part-time at-home business.
We see fabulous minimalist wardrobes and ridiculously healthy meals on various blogs, and feel self-conscious about the fact that we eat some processed foods and have closets stuffed full of clothes.
We see all the latest hairstyles and fashion trends on TV and in movies and instantly, our hairstyles and wardrobes are no longer good enough.
We see the perfect spouse giving the perfect holiday gifts, and our brains immediately start listing all the ways our spouse doesn't measure up.
We see our friends posting pictures of their luxury vacations on social media and we suddenly feel like our lives are very boring and mundane.
It's very easy to quickly develop unrealistic expectations for our own homes, lives, bodies, spouses, children, and abilities… and in my experience, having unrealistic expectations is just another step towards an unhappy life.
Of course, this is NOT to say that if you simply have more realistic expectations for your life, everything will magically be happy and good and perfect.
Rather, it's to encourage you to be more mindful of your expectations and not let them be the cause of your unhappiness.
Let me explain a bit more…
1. My Productivity
I thrive on productivity, and as many of you know, "productivity" + "3 young children at home all day" is not a great combo. If I'm not careful about my expectations, it is VERY easy for me to feel totally defeated at the end of the day because I seemingly got nothing accomplished and "wasted" a whole day doing nothing.
However, if I keep my to-do list small and have more realistic expectations for what a stay-at-home-mom of 3 can accomplish during the day, I feel much less stressed and much more accomplished by the time Dave gets home from school — and this creates a happier mood throughout our entire family.
2. My Home
I realize that compared to many people, Dave and I put a ton of time, money, and effort into renovating our home… but as any old-home-owner knows, there is ALWAYS more that can be done.
I can look at every room in my home and find flaws, things that still need to be done, things I don't like, things I eventually want to fix, things I wish we would have done differently, etc. etc. After a while, I become completely discontent and unhappy with my home — to the point where I start thinking about how great it would be to move and just start fresh again (ridiculous, I know!)
However, I can also look at every single space in my home and reminisce back to 5 years ago and see just how far we've come.
By simply having more realistic expectations for my home, and reminding myself that we actually live in our home (so it shouldn't be perfect), I instantly feel happier and more content… after all, this IS our "dream house"!
3. My Kids
For the most part, I think (hope) my children are relatively well behaved. Even still, we don't often subject ourselves to going out into public with all 3 kids because Dave and I just don't like the "pressure" of trying to make sure our kids behave in a public setting.
That said, if we DO go out to a casual restaurant or the grocery store or any number of other public destinations, I am very careful to set realistic expectations for our kids so I'm not horribly disappointed or overly demanding of my children.
Kids will be kids — and there is often nothing I can do to stop a little meltdown or temper tantrum… so I need to expect that they will happen and just keep going.
4. My Marriage
I am certainly no marriage expert, but with Valentine's Day coming up this weekend, I couldn't help but tease Dave just a little bit for the fact that he has never gotten me anything for Valentine's Day!
I could compare him to all the seemingly perfect husbands on the TV commercials (who apparently all buy their wives diamonds for Valentine's Day) or I could set more realistic expectations for him… and remind myself that he's just not a "gifts" person. Instead, he is much better at showing his love in smaller acts of service throughout the day.
5. Myself
In general, I am a very confident person. I rarely feel self-conscious and don't often compare myself to others.
However, after having 3 babies relatively close together, my body definitely doesn't look like it did 5 years ago! The most frustrating thing for me so far is that even though I can lose all the weight, it seems like my clothes still don't fit the same way.
I have various favorite items of clothing that still fit, but no longer "flatter". Can anyone relate!?!?!
It's annoying to see celebrities who apparently have super flat abs 2 weeks after their babies are born. They always seem to look stylish, put-together (and wide awake) while I'm still wearing loose-fitting shirts to cover up the fact that my abs are no longer flat… and I certainly don't look wide awake!
It's easy to feel very unsatisfied with myself until I remind myself that I don't have personal trainers, personal chefs, designer wardrobes, nannies, etc.
Once I'm more REALISTIC with my expectations, I immediately feel happier and more content with my post-baby body!
.
I want to reiterate that I certainly don't think that having a realistic approach to life will magically transform everything around us into a blissful oasis of happiness.
However, I DO think that if we have more realistic expectations for ourselves, our spouses, our children, our friends, our jobs, our homes, and our lives, we will be taking the first step to living happy, fulfilled lives.
How do your expectations affect your life?