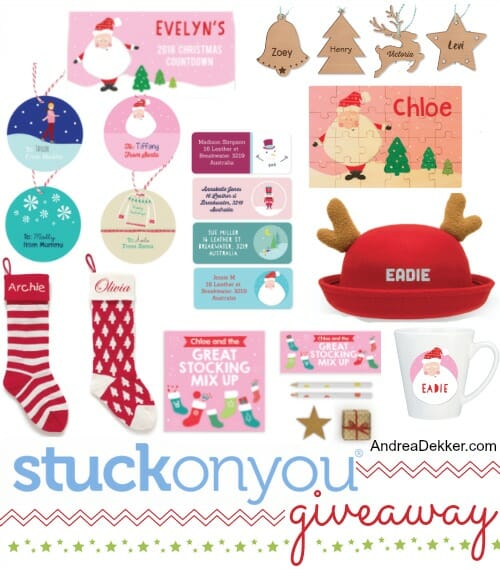 Today's post is sponsored by Stuck On You:
Ever since having children, I've been a HUGE fan of personalized gifts.
Even though our family tends to share most toys, books, games, puzzles, etc. it is REALLY handy to have labels and names on many of our things so we know whose is whose, which item is "lost", which item we're missing, etc.
I think it helps my children be more responsible as well because they know what items are their own and that they are then responsible for those items.
And thanks to shops like Stuck On You, we can quickly and easily personalize almost anything with super cute colors, designs, patterns, fonts, and more!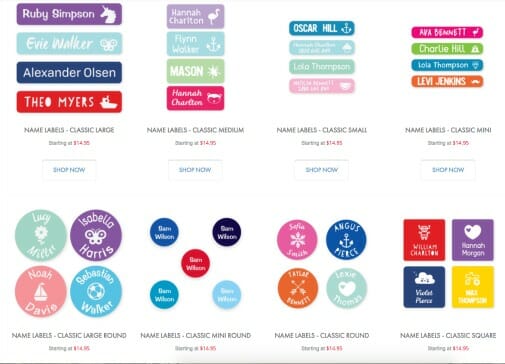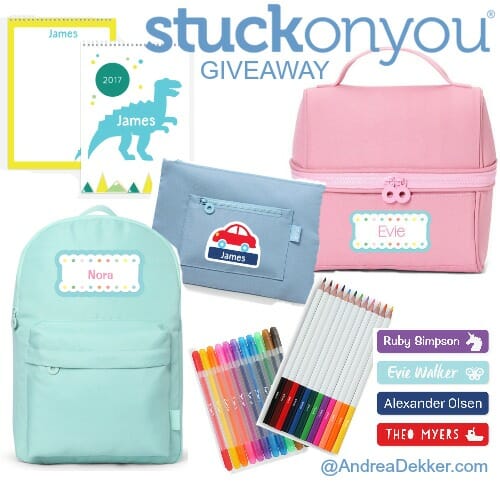 .
We use the Stuck On You labels for SOOOOO many things around our house, at school, at church, in the car, etc.
It's amazing how much simpler it makes things when we just label them — no more questioning which item goes with each child, no more wondering whose is "lost", no more fighting (well, at least LESS fighting!)
The labels are SUPER sturdy and very sticky. They do have special labels for clothing (we don't currently use those) but their general labels work extremely well for pretty much anything else.
The boys have also used the Stuck On You Bento boxes for their lunches for a couple years now. Obviously, they don't need school lunches quite yet, but we regularly pack lunches for when we're out and about, or just for fun lunches at home!
These boxes are completely leakproof, which is nice!
Last year for Christmas, we gave the kids each a set of personalized stationary — a large note pad, small note pad (not pictured), colored pencils, and markers.
Again, everyone had their OWN set with their OWN names on them, so we never had to wonder or worry or fight about anything!
Most of the paper has been used up by now, but the kids LOVE these colored pencils and markers. The markers actually are really cool because they have a fine point on one end and a thick point on the other end. They have really great color quality too — we've even gifted them to various friends and relatives as we liked our own so much!
This year, we're giving the kids each a super cute personalized wooden Christmas ornament.
We don't currently have any sort of yearly ornament tradition, but the the kids do LOVE putting ornaments on the tree each year, and they definitely know which ornaments are theirs — so I have a feeling they'll like this gift!
If you're looking for any type of cute, fun, out-of-the-ordinary personalized gift or stocking stuffer for someone on your Christmas list this year, Stuck On You has some REALLY cute products in their holiday section right now!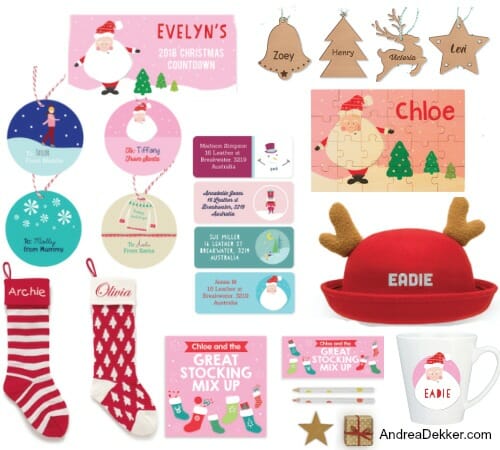 More about Stuck On You:
Stuck On You is a global leader in personalized products for baby & beyond. It began in 1995, as quality labels created in the Australian owner's spare bedroom. Over the last 20+ years, it has grown to offer a variety of personalized bags, clothing, toys, art, stationery, and more!
Visit Stuck On You on the web:

Website: www.stuckonyou.us
Facebook: StuckOnYouUS
Twitter: @StuckOnYouTweet
Pinterest: StuckOnYou
Instagram: stuckonyouofficial
YouTube: StuckOnYou
Enter To Win This Giveaway!
Today, Stuck On You is giving one lucky reader a $50 voucher to buy anything in their online shop!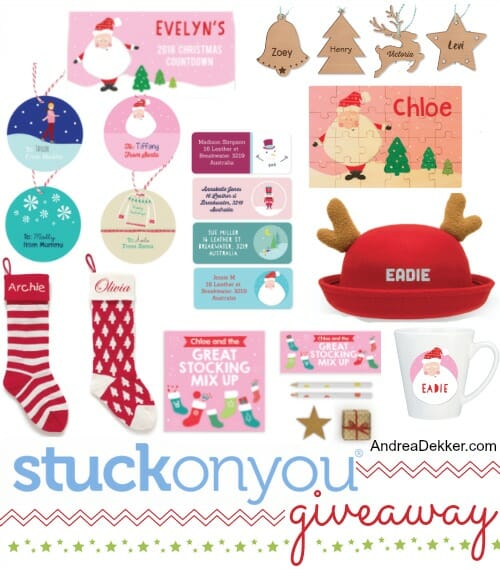 To enter, simply use the Rafflecopter widget below (it might take a second to load).
a Rafflecopter giveaway

This giveaway ends at 11:59 pm EST, Monday, 12/10/2018, and is open to ANYONE 18 years or older. The winner will be randomly selected via Rafflecopter and notified via email. I received compensation in exchange for hosting this giveaway — all opinions are 100% my own. Please see my full disclosure policy and contact me with any questions you have. Good luck!