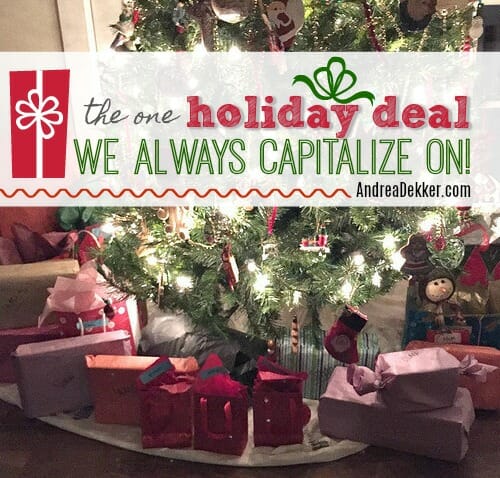 As many of you know, Dave and I are not the shopping type. We prefer to stay home and would probably rather have some type of operation or even get a tooth pulled versus going shopping the day after Thanksgiving!
We dislike crowds, we dislike the mall, we dislike the craziness the holiday season brings, and we dislike unnecessary gifts "just because" it's Christmas time.
We shop local (in advance), we shop Amazon, and give lots of gift cards!
That said… there is one deal we ALWAYS capitalize on during the holiday season.
We always stock up on gift cards… for ourselves!
We use the holiday season to stock up on gift cards for various stores, restaurants, and activities we KNOW WE WILL USE ANYWAY, and then capitalize on the extra-special bonus offers that usually accompany gift card purchases this time of year.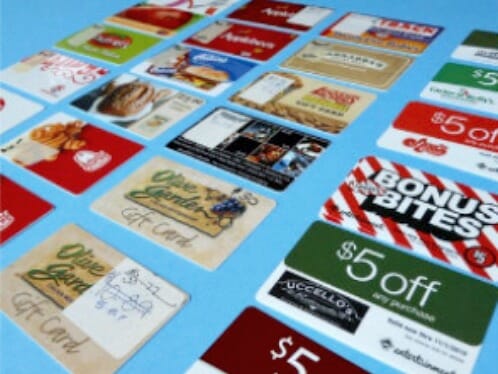 There are a handful of area stores we shop at when we need something specific we can't find on Amazon — many of which offer a 20% off coupon or $10 bonus gift card for purchasing this time of year. The coupon and/or bonus gift card usually need to be used up fairly quickly, but the gift cards themselves never expire.
Similarly, I just capitalized on a $10 bonus offer from Amazon by loading my account with $100. Obviously, I'll spend $100 on Amazon purchases some time in the next year… so why not get a free $10 as a reward??
And even though we don't go out to eat all that often anymore, when we eat out, it's almost always at the same few kid-friendly, local places — Culver's, Arby's, and a couple local pizza places — many of which offer free meal coupons or other bonus incentives to buy gift cards now (I shared more about this in a post from a couple years ago).
In our area, there are a boatload of family-friendly activities that have hopped on the bonus-gift-card-offer bandwagon and are offering extra discounts, free goodie bags, free upgrades, etc. with the purchase of gift cards.
Dave and I recently capitalized on this from Rebounderz (a local trampoline place that our kids BEG us to go to). We purchased 3 gift cards and got 3 goodie bags filled with stuff (which we gave to the older 3 kids). Then we used those gift cards to buy a year-long family pass at a HUUUUUUGELY discounted price and told the kids it was their main Christmas gift this year.

They were beyond thrilled!

Now we can go to Rebounderz any day, any time (even for just 30 minutes) burn off some energy and not worry about how much it costs (it's crazy expensive without the family pass).
I realize that for some people, gift cards might be a risky purchase — they could be lost or stolen, they could entice you to splurge more than normal, or spend all of the gift card right away to "use it up".
If that's your mentality, it's probably not worth the bonus offers.
However, if you have a good system for organizing and keeping track of your gift cards (here's how I do it) and you know you won't blow the full gift card in January, this might just be a fantastic time for you to stock up on gift cards — for others AND for yourself!
Do you buy yourself gift cards?
If not, work it into your budget this year and enjoy a clutter-free gift for yourself!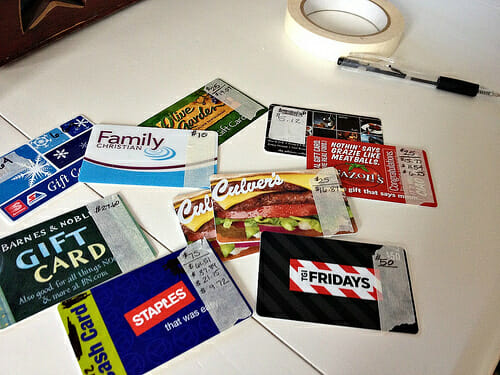 A Few More Posts on Gift Cards: