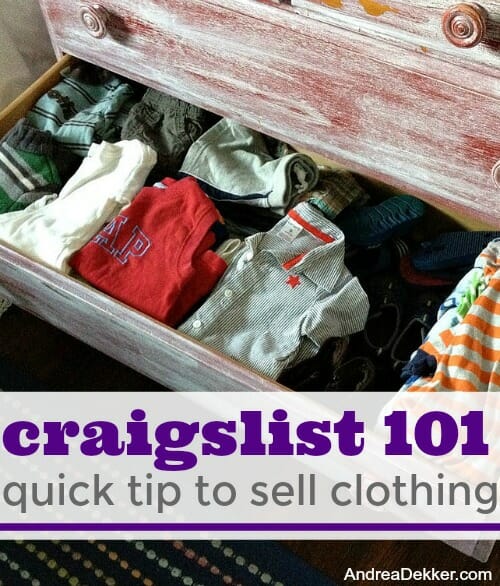 Over the past 10 years of selling things on Craigslist, I have gotten SO many questions about the best, fastest, easiest, most efficient way to sell kids clothing… but since I personally don't sell much kid's clothing, I'm never quite sure how to answer.
However, as I was scrolling through Craigslist the other day, I stumbled across a very clever idea that seemed to be a very fast, easy, and efficient way to sell kids clothing online.
I was searching for "5T clothes" and since I didn't specify "Girl's clothes" I eventually scrolled past several posts with 20+ images for each post. Even though I could tell they were boys clothing, I decided to click on the ads anyway so I could see the pictures better.
As you can see below, the seller used a simple whiteboard to mark the item, size, and price — meaning she didn't need to type it all out within the individual Craigslist ad.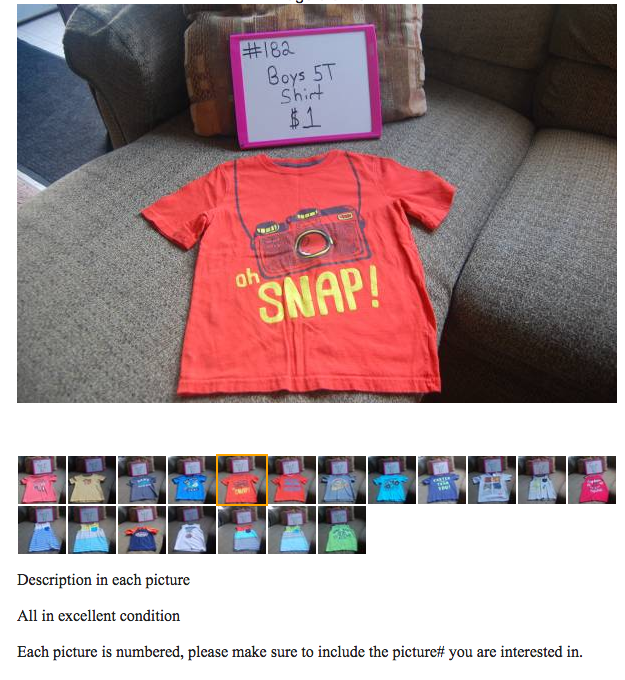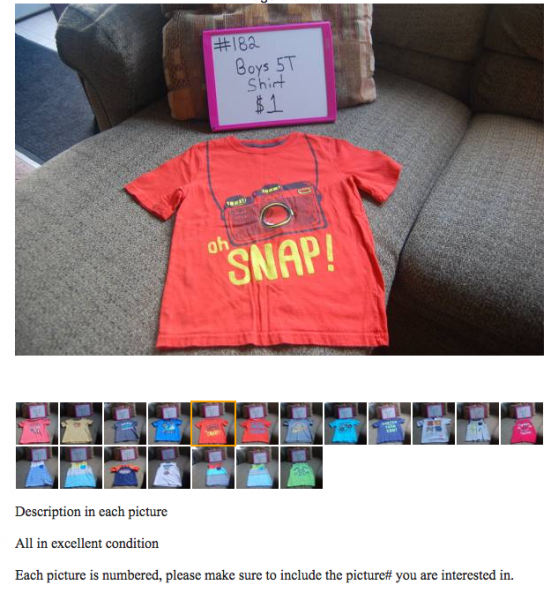 This seller had HUNDREDS of clothing items for sale — all divided up into a handful of posts containing similar items (20 t-shirts, 25 sweatshirts, 15 pairs of pants, 15 bathing suits, etc.)
Under all the pictures, the post description simply reads:
Description in each picture. All in excellent condition.

Each picture is numbered, please make sure to include the picture # you are interested in.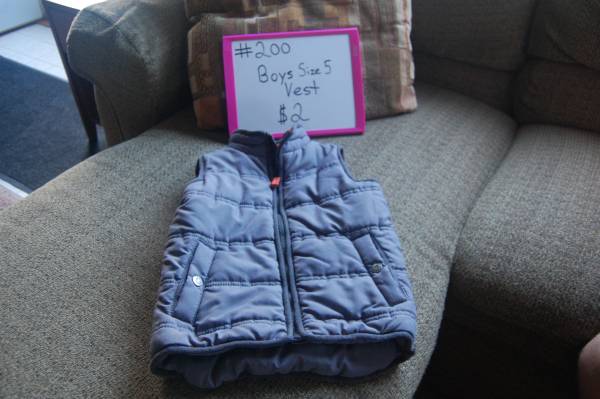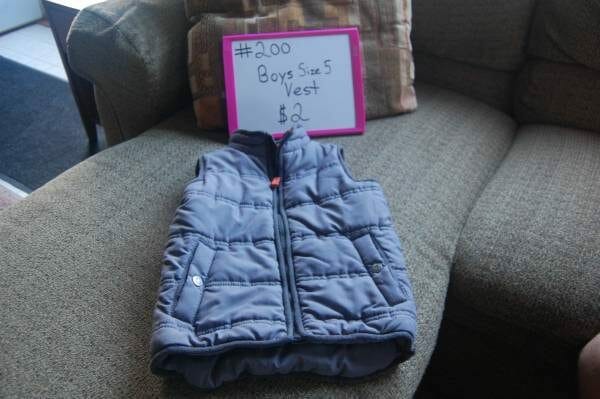 Isn't that clever!
This could work for more than just clothing too — basically anything you have several similar items of could be sold this way.
Cd's, DVD's VHS tapes, etc
Books and Games
Similar or same-brand-name kid's toys
Shoes
Collectibles
Similar electronic items
Building supplies
Plants (I actually used a similar method to sell hundreds of plants I split back at our old house)
The list could go on…
Personally, if I were selling clothing I would make sure to note that the items are from a smoke-free, pet-free home and that I would remove the items as they sell.
Then, all you'd have to do after the item sells is "edit" the post to remove the pictures of the items as they sell — SO easy!
Do you have any other fast, easy ways to sell large groups of items?