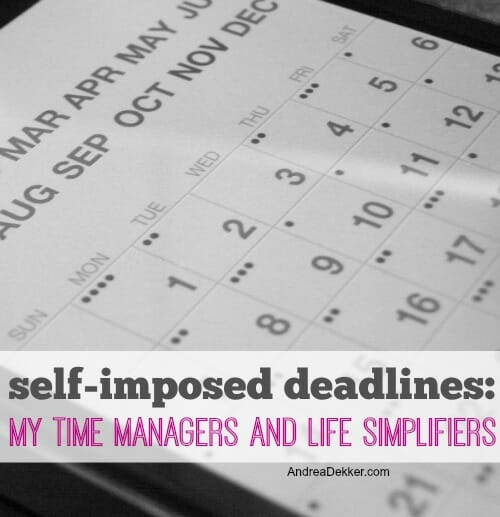 For as long as I can remember, I've been my own best (and maybe worst) competition. Growing up, I set self-imposed deadlines for everything from school work and piano lessons to sporting events and random household chores.
At the time, I'm sure I didn't even realize what I was doing — but I knew enough to realize I liked accomplishing my work faster and having more time leftover for other activities.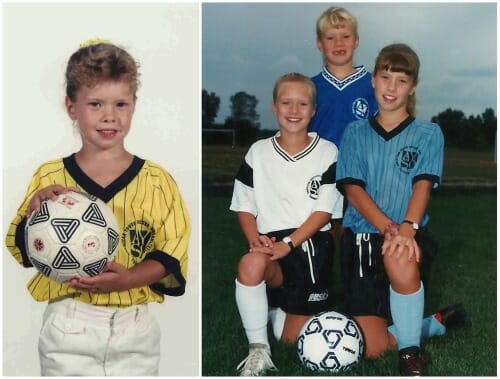 I can vividly remember my first day at sewing class when I was in 3rd grade. The teacher showed us how to do 2 very simple projects and then helped us get started. I looked at the clock and made it my personal goal to finish both projects by the halfway point in the class. I didn't care how quickly the other students worked, or even if they were faster than me… MY goal was to finish both projects by the halfway point.
I did indeed finish both projects and the teacher had to scramble to come up with not 1, not 2, but THREE extra projects for me to do before the class time was up.
Another very vivid memory from 4th grade was working on extra-credit projects at school. Once we finished our assigned work, we could either read or work on various extra-credit projects. Of course, I always chose the extra-credit projects, and my personal goal was to do at least one extra-credit project every day they were available. I don't recall all the details, but I can remember feeling so proud of myself every time I finished my work on time and could grab an extra-credit project to work on.
I also have COUNTLESS examples of sporting events throughout middle school, high school, and even college when I pushed myself to get to a certain point, master a certain skill, lift a certain amount of weight, run a certain speed, etc. I didn't really care if others were faster or stronger than I was, I knew I was pushing myself as much as I could and reaching the goals I wanted to reach.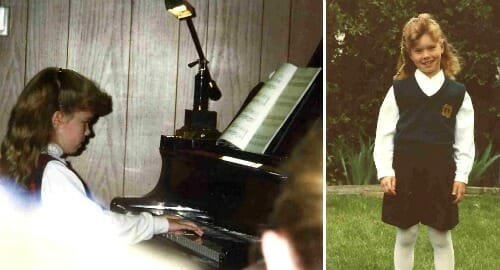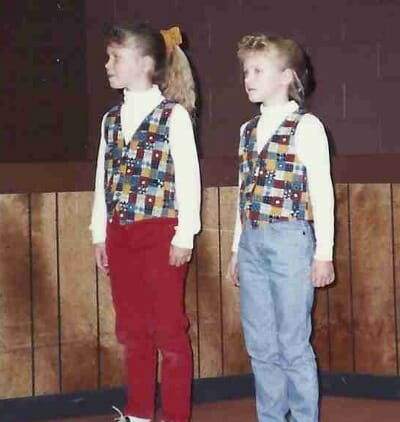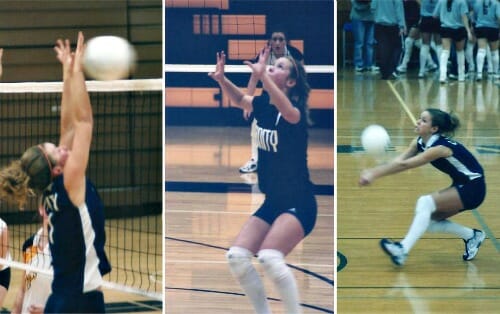 .
Since then, I have thankfully toned down my overly-competitive nature, but my "race against myself" is forever ingrained within me… and it is (by far) my best time manager.
Without even realizing it, I set self-imposed deadlines for myself multiple times a day, every day of the week, all year long.
Here are a few examples:
When I do laundry on Tuesday mornings, my goal is always to have everything folded and put away by nap time.
When I make my meal plan on Sunday afternoon, I try to do it in less than 15 minutes.
When I pull weeds in our yard, I always tell Dave "I'm going to do as much as I can in 1 hour" and we both know it won't even take me the full hour to weed our entire 1-acre yard.
When I get groceries, my goal is always to be in and out of the store in less than 1 hour (even with kids). I find myself regularly checking the time to make sure I'm still "on pace"!
My goal is always to order our Christmas cards before December 1.
I like to get most of my Christmas shopping done before Thanksgiving Day.
I write 98% of my blog posts at least one full week in advance (I'm writing this one on March 29).
My goal is to be finished with all my VA work by Thursday evening so I don't need to do it over the weekend.
I complete each month of my digital photo albums the first weekend of the following month (so I just finished my March photos last weekend)
I have all our tax documents turned into our accountant by the end of February (often earlier)
When I pack for vacation, my goal is to have everything except food and the kids' blankets packed at least 5 days in advance (yes, we really do this thanks to travel size toiletries, extra noise makers and monitors, and plenty of underwear!)
OK, I think you get the idea.
Would the world end if I didn't meet any of these self-imposed deadlines? NOPE.
Would my life crumble around me if I didn't finish these tasks exactly on time? PROBABLY NOT.
Would my blog disappear if I didn't finish my posts a full week in advance? NOT AT ALL.
Would my home turn to shambles if I didn't finish my laundry by nap time on Tuesday? I DON'T THINK SO.
So why do I keep putting this "pressure" on myself?
Honestly, it doesn't feel like "pressure" to me — it feels like "motivation".
Also, I am quite confident my self-imposed deadlines are THE KEY for my productivity and the main reason I am able to manage everything I do without feeling stressed-out, overwhelmed, frazzled, or constantly behind.
My self-imposed deadlines ensure that (the majority of the time) I am ahead of the game, ready to go, and not rushing at the last-minute.
My deadlines mean I can easily handle sick children without even a thought or a care as to how I'm going to finish my VA work or get my next blog posts finished in time because I'm usually weeks ahead of schedule.
My deadlines mean I can welcome guests at any time because our home is never completely disheveled and I always have some sort of food in the fridge, pantry, or freezer that I can whip up with short notice.
My deadlines mean I can go to Florida for a week during Dave's spring break and "play hookie" from work because I planned everything so far in advance I hardly even needed to open my laptop for work purposes all week long.
My deadlines mean I very rarely have to scramble at the last minute for birthday or Christmas gifts because I shop year round and always keep a list of ideas (especially if I hear someone mention an item they would like to have).
My deadlines mean I don't waste time on activities I don't enjoy and have lots more "disposable time" to spend on people and activities I do enjoy.
My deadlines mean we've had our tax refund for well over a month already and aren't scrambling to finish our tax prep at the very last minute (ahem, you have 3 more days!)
Basically my self-imposed deadlines simplify my life.
I realize my self-motivated, Type-A personality type plays a huge role in my ability and desire to set self-imposed deadlines for myself (and actually stick to them)… but I also know plenty of people who are not necessarily self-motivated or Type-A and have successfully implemented a handful of self-imposed deadlines and goals for themselves with immense success.
So today… I'd like to encourage you to think about one area of your life, your home, your daily or weekly schedule that constantly feels stressful; or specific times when you're always running behind. Then consider if there are any ways you can give yourself a deadline to alleviate some of that stress or to help you get ahead.
Maybe it's giving yourself a strict bedtime and ACTUALLY going to bed at that time so you are more rested throughout the day and can wake up at a decent time.
Maybe it's planning your days the night before (packing lunches and picking out clothing before bed) so your mornings aren't super rushed.
Maybe it's finally setting aside some time to fully catch up on the laundry, put it all away, and then come up with a doable schedule to keep it more under control.
Whatever you choose, I hope you stick with it long enough to experience just a tiny bit of the benefit that comes from being "ahead" and not always rushing, running late, or worrying about forgetting something important.
Self-imposed deadlines might not work perfectly for every personality type… but they sure do have a HUGELY positive impact on my own life.