NOTE: Registration for this challenge is currently closed.
Join my Simple Living Community to receive ongoing tips to simplify your home and life, as well as notifications whenever I open this challenge again or offer new courses and products!
Alternatively, if you'd like the information from this challenge RIGHT NOW, you may purchase a PDF copy of The 20-Day Challenge for an extremely discounted price!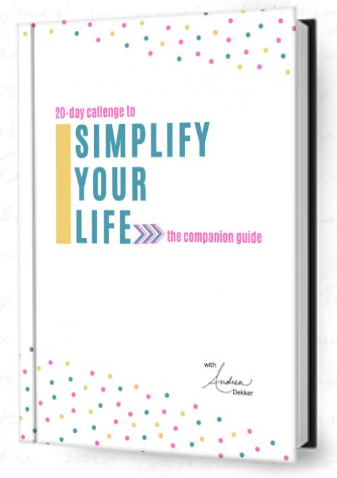 Please contact me with any questions.
Thanks!