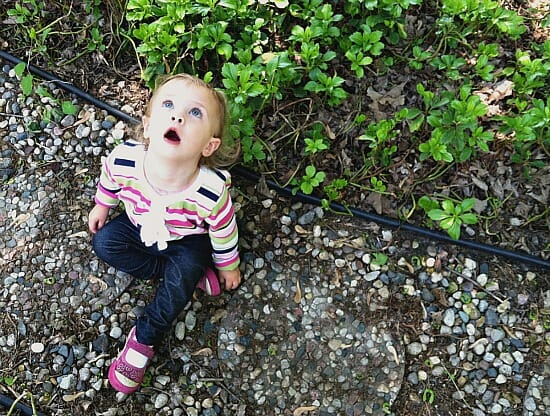 Since Dave is a teacher, we naturally follow a traditional 2-semester school schedule… and boy do we look forward to summer!
Not that he doesn't love his job (he does, believe me). It's just that after 9.5 months of working all day, coaching all afternoon, grading all night, lesson planning all weekend, and still trying to fit in every special school event, music concert, sporting event, art showcase, graduation open house, etc. etc. we're both ready for some down time!
And you all thought I was busy!
Today is Dave's LAST day of school for the year. Graduation was Tuesday night, the staff party was last night, and by the time we go to bed tonight, he'll most likely be finished grading all his exams.
He's ready for an 11-week break (no, it's really not 3 months like everyone says) and I'm ready for him to have a break. I'm still planning to continue on with my normal work duties and Dave will be teaching a couple online classes — but just having him around more will be a huge help. HUGE!!
.
Summer is always such a crazy time of year for us (I'm sure many of you can relate).
Since we live on a school schedule, and since Dave doesn't have the ability to take personal days or vacation days throughout the year, summer is really the only time of year we can work on house projects, it's the only time of year we can go on vacation (besides spring break — but then everything is so crowded), and it's the only time of year we can do anything as a family during the day.
However, it's also the only time of year we can really relax.
So all summer, we feel a constant pull between:
work on house /yard projects or just relax
pack and prepare for a vacation or just relax
plan visits with Nora to museums, parks, play groups, zoos, etc. or just relax
prepare for the upcoming school year or just relax
Dave and I both tend to be home-bodies, especially now with Nora around, so we would choose to relax more often than not.
However, then we end up feeling guilty that we're "wasting" these precious few weeks of summer doing nothing. After all, if we don't do it (whatever "it" is) during the summer months, there's a pretty good chance we won't have another opportunity until next summer.
So you see our dilemma 🙂
And yes, I realize this is a wonderful dilemma to have — not every adult gets 11 glorious weeks of freedom to do whatever they please AND a spouse with a flexible schedule who can also enjoy those 11 weeks!
I know we are lucky — and that's another reason why we try to make good use out of our summers.
I also know that once we add more children, and once those children get older, our summer schedules will be full of sporing events, summer camps, family vacations, and more. It will be busy, but it will be fun.
So this year, we're slowing down summer.
We have one simple family vacation planned to a near-by cottage, but other than that, we'll be staying home all summer long.
We have one wedding and a couple baby showers — but they are all local and will require no traveling.
We have the dates and times of free programs and events at local libraries, churches, and schools — but we don't feel obligated to go.
We have a bunch of projects on our list, but we feel confident that we can pick away at these projects without feeling overwhelmed (like we did with the kitchen renovation last summer)
We have lots of landscaping plans, but all the huge projects and heavy lifting will require a professional company (so we'll just watch!)
We'll sleep in when Nora lets us, we'll probably stay up way too late, and we might even take a nap if Nora takes one.
We'll spend lots of time outside – swimming, playing, going for walks, etc… but we won't feel bad if it's too hot and we'd rather stay inside.
Yes, we'll still be busy and we'll still make our to-do lists way too long, but my hope is that in 11 weeks, when Dave is gearing up for another school year, we'll be able to look back on this summer and feel refreshed and relaxed.
Is that possible to do?
I guess I'll let you know in 11 weeks 🙂
What about you?
Do you have a crazy busy summer schedule? Are you trying to pack in as much as you possibly can? Or are you trying to relax and take it easy?
By the way, I don't really think either answer is the "right" answer — just whatever works for you and your family I suppose!