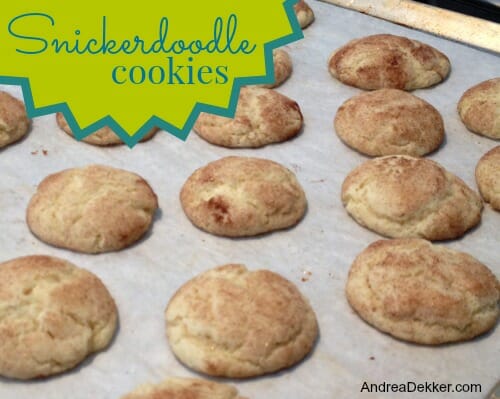 When it comes to cookies, brownies, cakes, or pretty much any other type of dessert, I usually don't "waste" my time unless there's a decent amount of chocolate in the recipe.
However, several weeks ago, Dave requested Snickerdoodle cookies. His mom almost always has a stash of these in the freezer, and I guess he was just craving them.
So since I couldn't remember the last time I made Snickerdoodles, I decided to make a big double batch for the freezer.
I asked around on Facebook for the BEST Snickerdoodle recipe… and you definitely did not disappoint. You shared so many awesome recipes — I didn't even know where to start.
I ended up choosing the Mrs. Sigg's Snickerdoodles recipe from All Recipes.com — partially because it was recommended several times, and partially because it was almost exactly the same as Dave's mom's recipe.
As I mixed up the dough, I was feeling less than confident about my recipe choice… but once the cookies came out of the oven and I took my first bite, I was hooked. I couldn't wait for Dave to get home from school to try one… of course, he approved!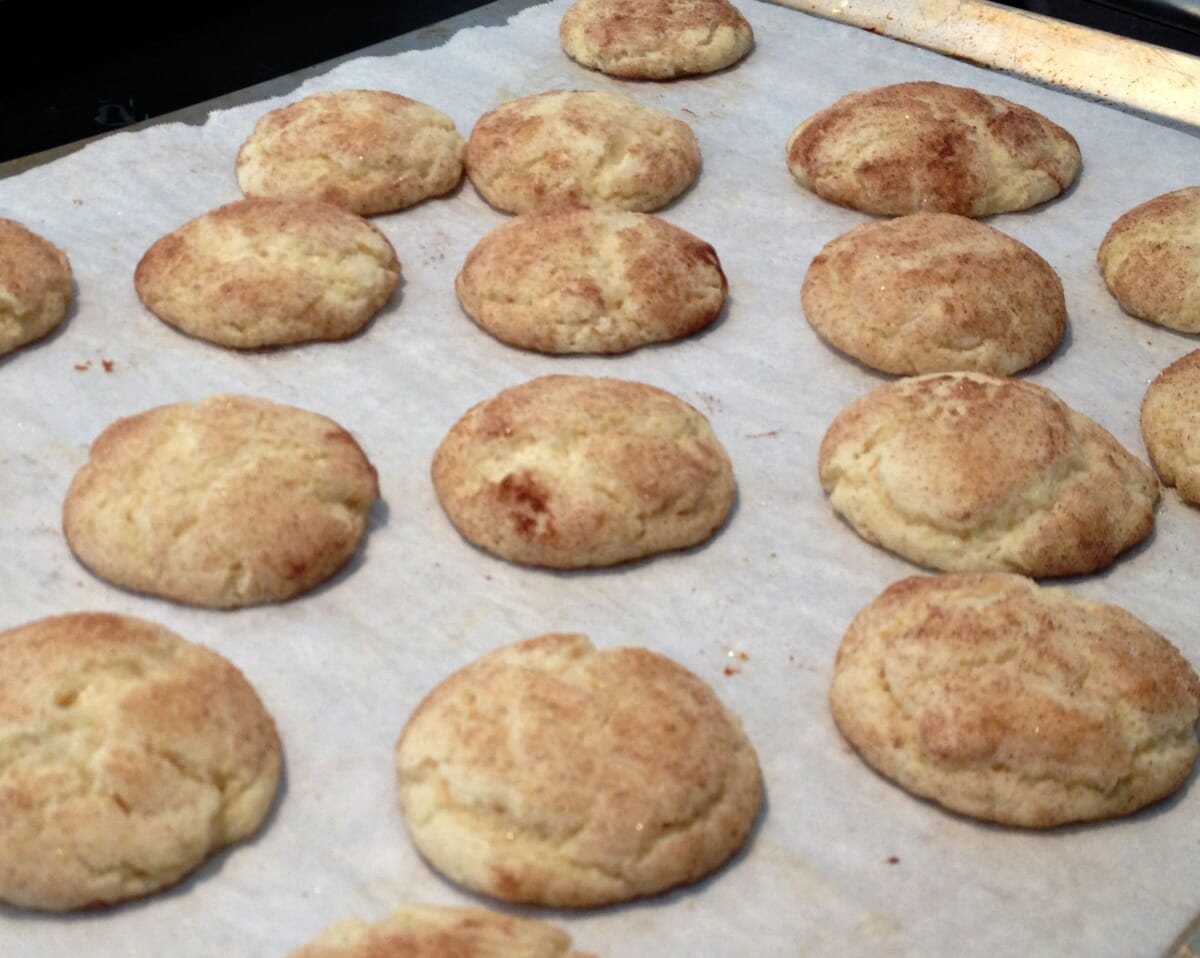 Recipe for Snickerdoodle Cookies:
Makes 4 dozen cookie
Ingredients:
1/2 c. margarine or butter
1/2 c. shortening (you could use 1 full cup of butter if you don't want to use shortening)
1 ½ c. granulated sugar
2 eggs
2 t. vanilla extract
2 ¾ c. flour
2 t. cream of tartar
1 t. baking soda
1/2 t. salt
2 T. granulated sugar (for rolling dough balls)
2 t. cinnamon (for rolling dough balls)
Directions:
Preheat oven to 400*F
In a large bowl, cream together butter, shortening, sugar, eggs, and vanilla until well mixed
Add flour, tartar, baking soda, and salt. Mix well
Scoop 1″ balls of dough and roll in cinnamon/sugar mixture
Put dough balls on parchment-lined cookie sheets and bake for 8-10 minutes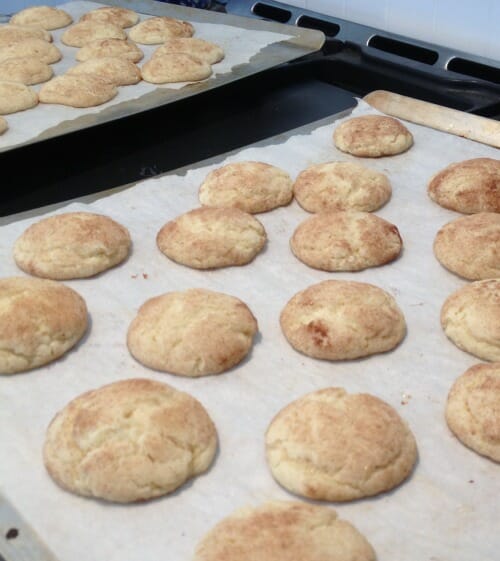 Once the cookies came out of the oven, I let them cool for a few minutes before transferring them to cooling racks.
I also let my assistant lick the beaters 🙂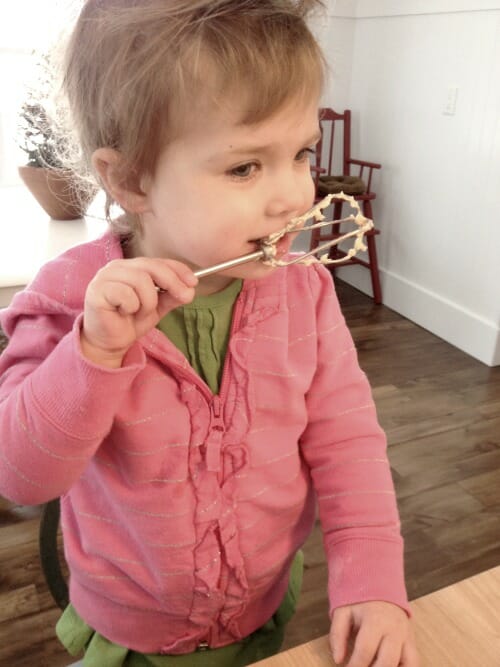 These are the most delicious, crispy-on-the-outside, soft-and-chewy-on-the-inside, Snickerdoodle cookies… I'm sure you will not be disappointed.
And yes, they freeze wonderfully. I've frozen the already baked cookies, the dough balls rolled in cinnamon sugar, and big tubs of just the dough — all with fabulous results!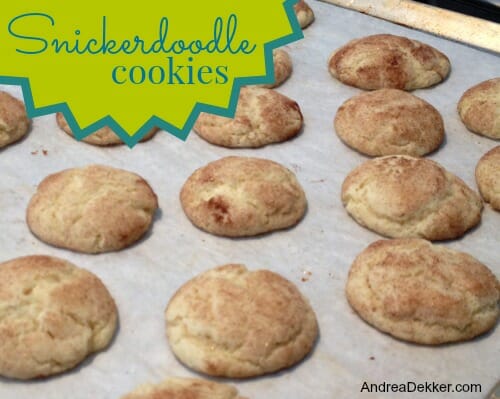 What are your favorite cookies?
Visit my virtual recipe box for more simple, delicious, family friendly, recipes!