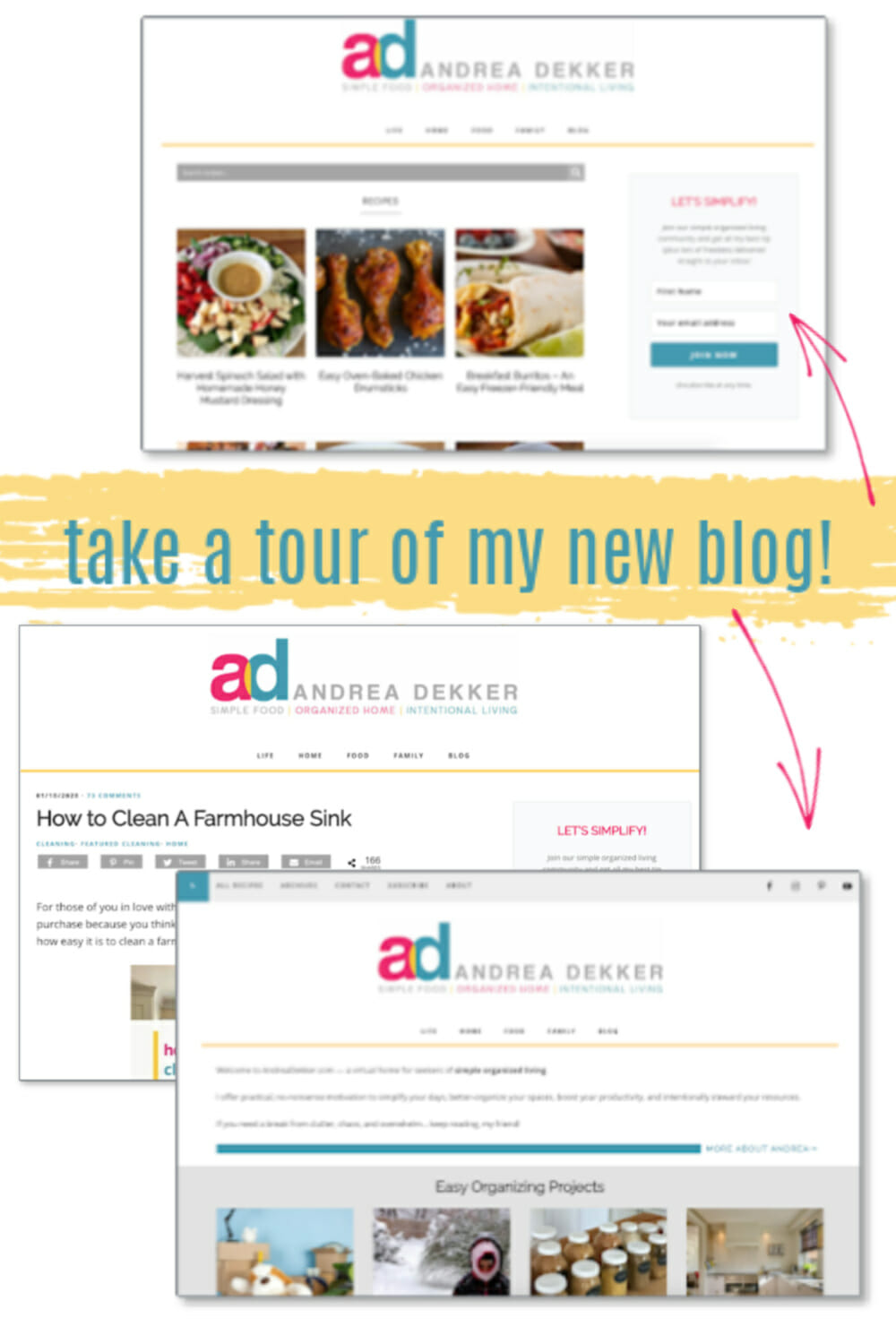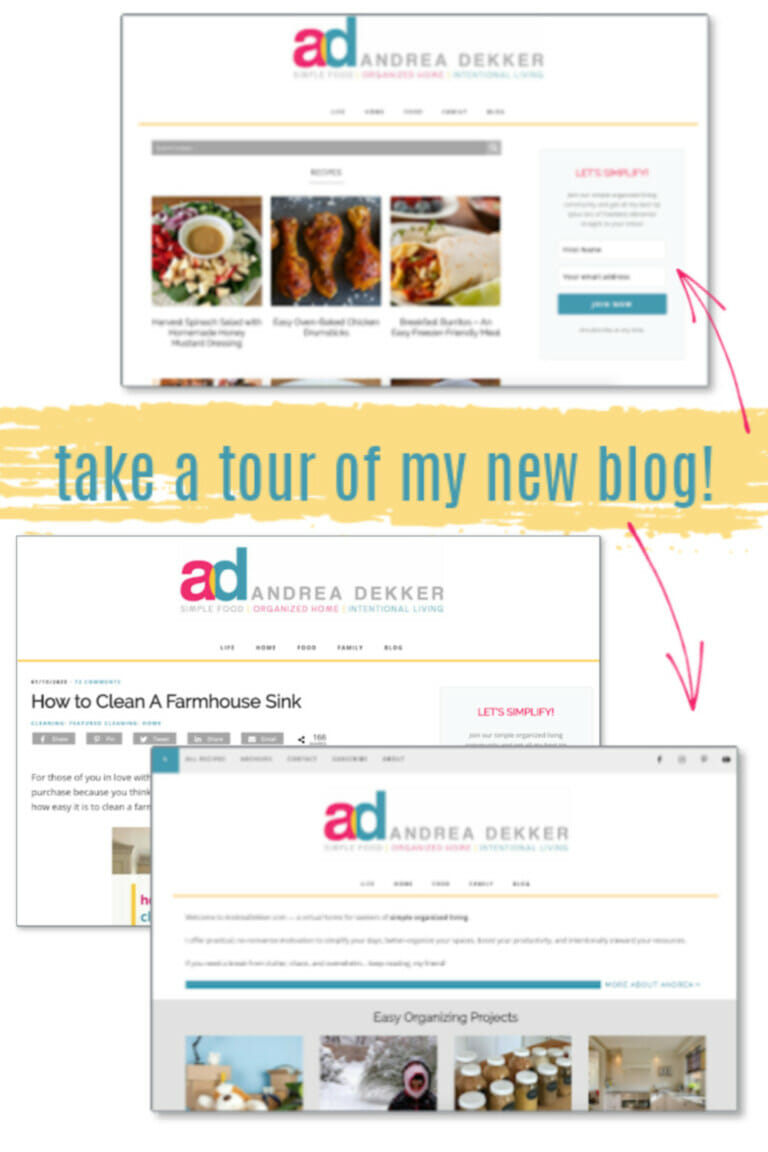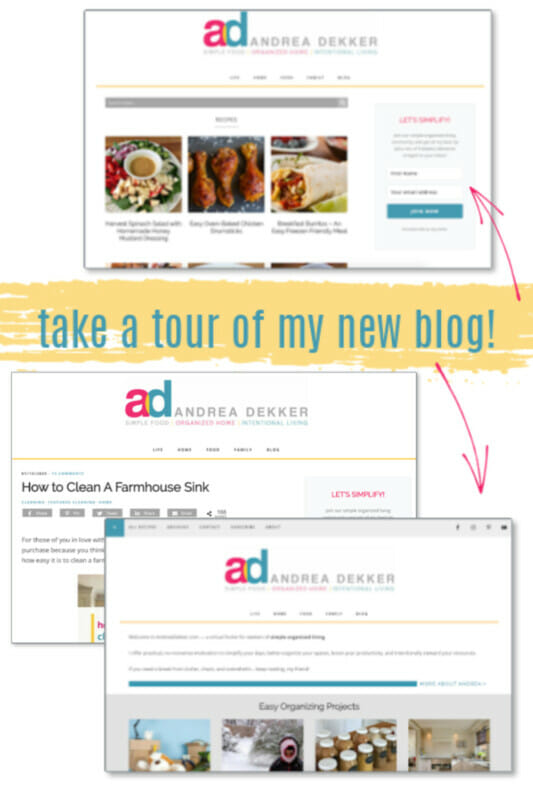 Welcome to the new AndreaDekker.com blog!
Doesn't the design look so clean, bright, fresh, and clutter-free?
And the new logo + tagline couldn't be more perfect for my current blog and business vision.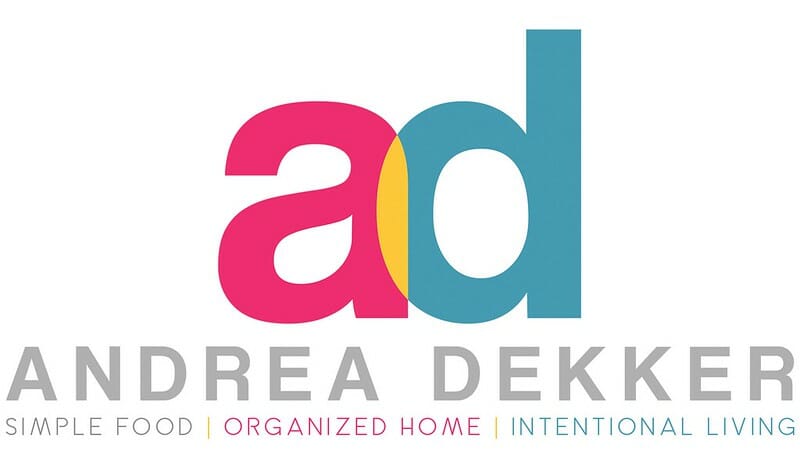 NOTE: if you're reading this post via feed reader, PLEASE click through to the live site to see all the updates, and watch the video tour!
As you can see, we made a HUGE update over the weekend (if you're on my email list, you were notified right after we made the switch on Friday!)
It was a long weekend of tweaking and finalizing so many little details (we still have a few bugs to work out!) but for the most part, the new site is finished, and I'm excited to show you around a bit!
NOTE: if you don't see the video player above, you may
click here to watch the video on YouTube
.
A big Thank-You to the following people:
Gretchen of Gretchen Louise — this woman worked her magic to transform my site from the "vision" in my head to an actual live website in just a few weeks!
Becca from Jumping Jax Designs — for designing my pretty logo.
Mandi and Morgan from Agathon Group (my trusty hosting provider since DAY 1) They did a bunch of behind the scenes stuff to make the switch go as smooth as possible.
Laura from How To GYST — she has been a tremendous help launching my new email list and offering invaluable information on so many blogging best-practices.
Lisa from Organize 365 for helping me gain clarity on my business goals and verbally process so many business decisions (Dave really appreciates her listening ear — LOL!)
Robin — a local friend and "word guru" who helped me nail down my tagline!
And of course, a HUGE thank-you to YOU as well!
Those of you who took my survey and told me exactly what you wanted from my site.
Those who left comments, shared thoughts and ideas, and even just offered general encouragement.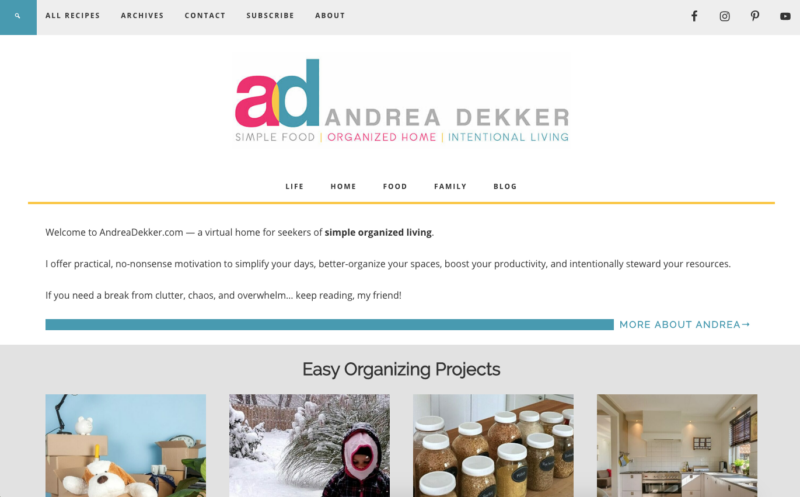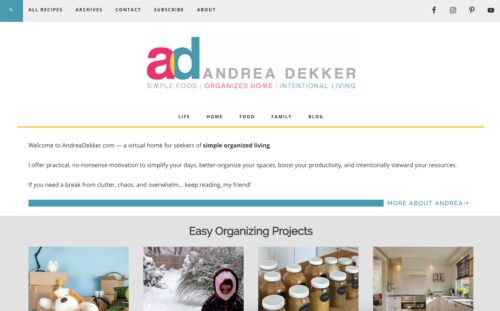 It's been a long few months (and even years) waiting to get this new design up and running.
I am SO glad to finally be "done" with it!
Now, on to the next project(s)…