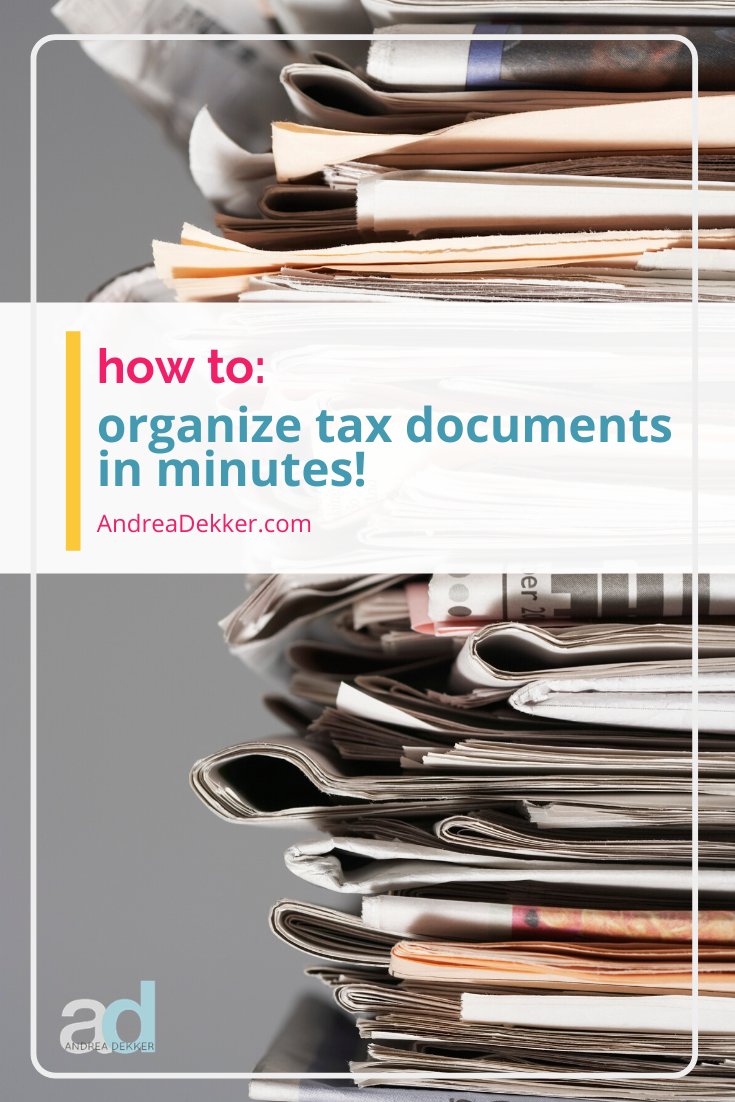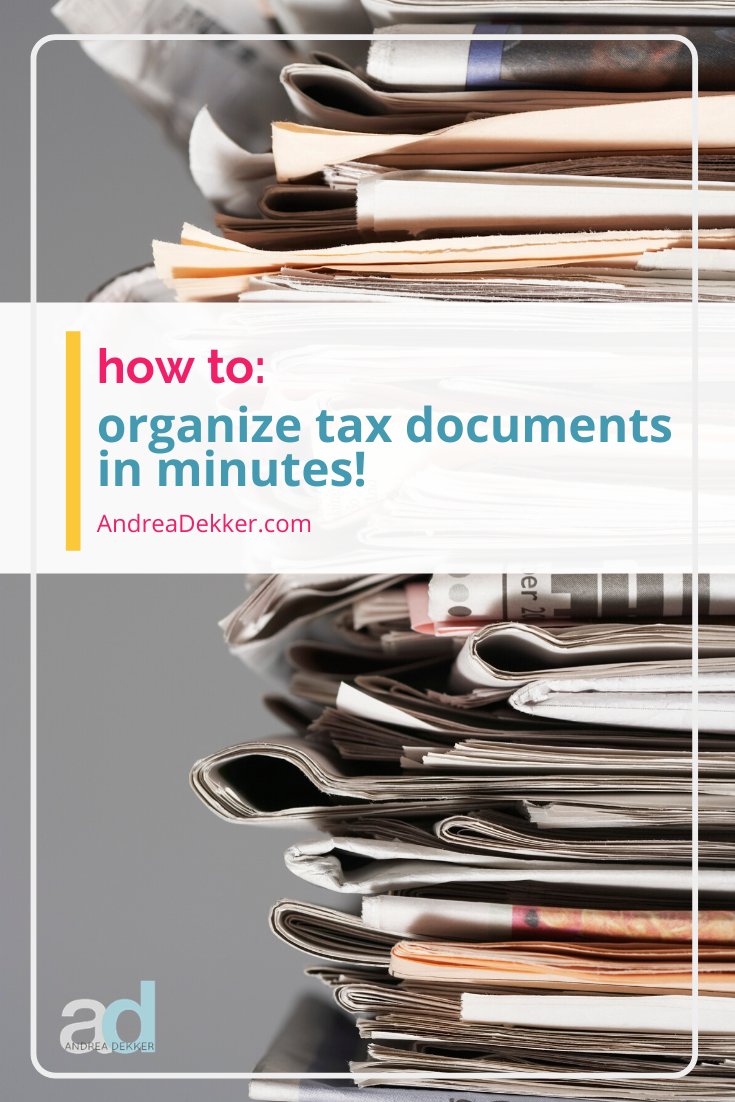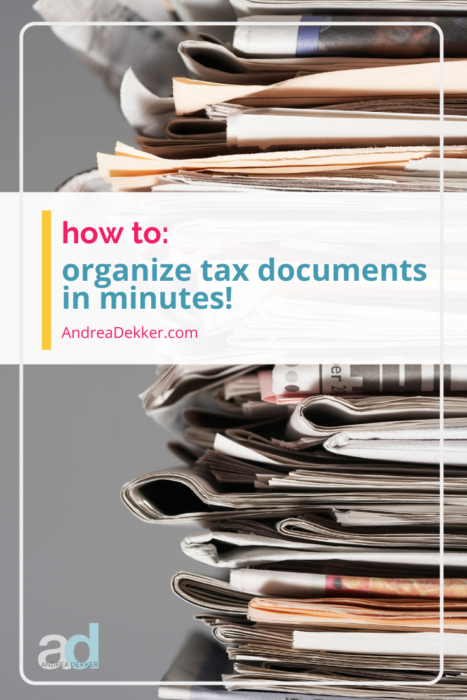 Do you dread tax season and the thought of how to organize tax documents for the entire year?
Have you fumbled through fancy (and expensive) electronic systems that just don't seem to work for you?
Do you wonder how in the world you'll find all the papers and documents and receipts you need?
Are you the person who files your taxes on April 15 every year because you put it off until the very last minute?
Would you like to change that all this year… and in future years?
If you answered "yes" to any of the above questions, you're in luck! Dave and I use one of the SIMPLEST, easiest, fastest, cheapest methods to organize all our tax documents each year … and I'm sharing it with you today!
At this point in our lives, we don't feel confident doing our own taxes.
Instead, I compile everything needed for our family's personal taxes and my business taxes (I file as an S-Corp) and hand it over to our accountant to do the "heavy lifting".
However, I still need to find and organize ALL the paperwork for the whole year. Thanks to the simple system below, I can do this all in roughly 10 minutes (tops!)
This post contains affiliate links. Read my disclosure here.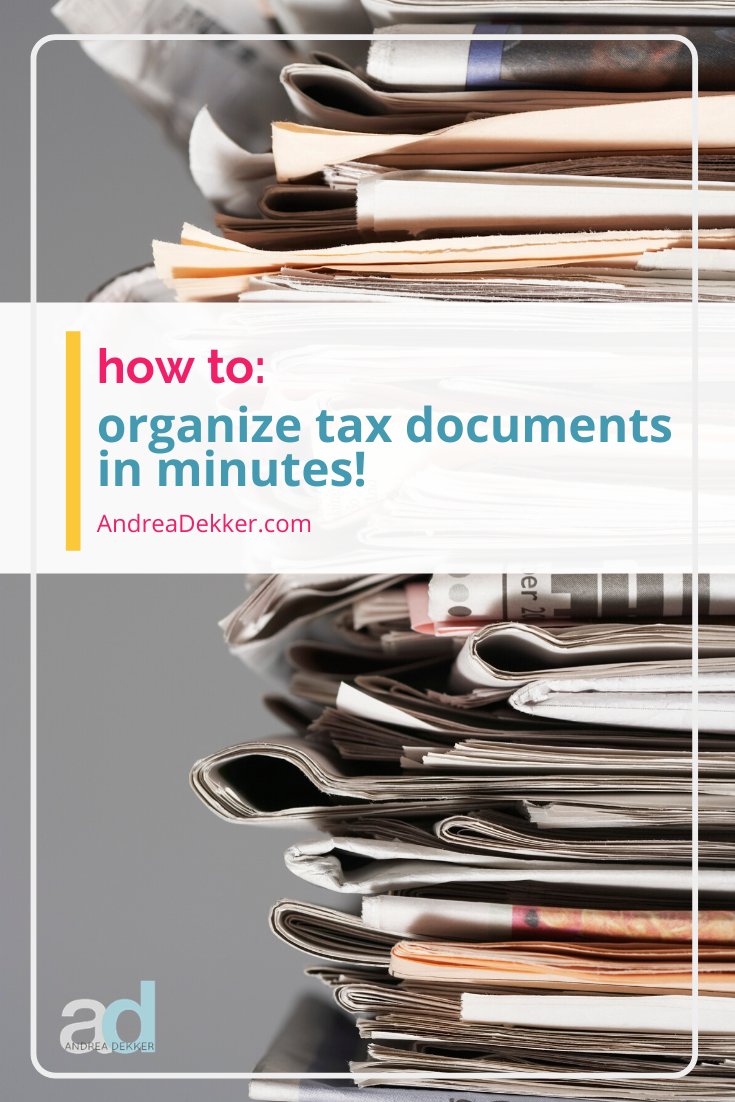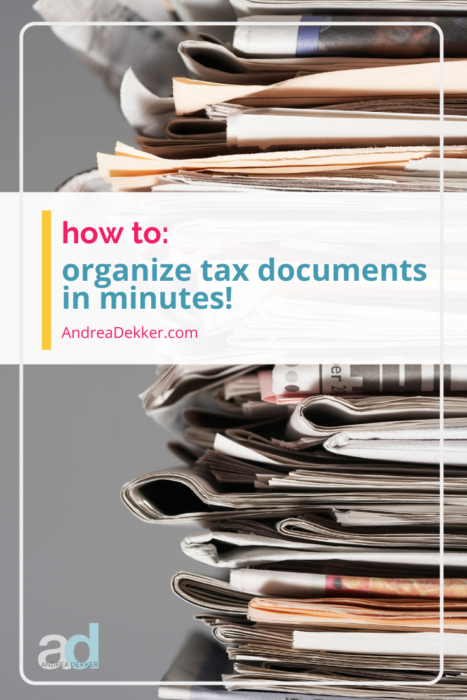 How to Organize Tax Documents in Minutes
STEP 1 = Create.
At the beginning of each new year, I designate a single manila file folder for that year's taxes.
I just created my "2020 tax folder" a couple of weeks ago, so it's ready to go for NEXT tax season.
NOTE: I create one folder for our personal taxes and another one for my business taxes.
STEP 2 = File.
Over the course of the next 12 months, I immediately file EVERY document I will eventually need for next year's taxes into that manila folder.
If I get something electronically, I print it off and put it in the folder right away.
STEP 3 = Evaluate.
Come tax season, I quickly look through our folder to make sure I have all the documents I need. I follow the checklist from our accountant so I know I'm not missing anything!
Then, I bring the folder to our accountant and wait for our refund!
I've been using this ultra-simple method to organize our personal tax documents for years and years. So far, I haven't spent more than a few minutes getting all our tax documents organized for our accountant.
And I rarely ever need to go back and find something I forgot or misplaced.
Give this simple system a try next year… I guarantee you'll thank yourself when it only takes 10 minutes to organize your tax documents!
The Tools We Use to Organize Our Paperwork:
In general, we don't use many tools to help us organize our paper… but here are a few that have been helpful over the years.
Manilla file folders (I always get the left-tab folders, not the triple-tabbed, because it's easier to find what I need when all the labels are on one side)
Hanging file folders (make sure to buy the correct size for your filing cabinet — letter size or legal size)
Portable hard drive (ours is specifically for Mac computers, but you can easily find similar styles for whatever computer you have)
Duo Binder (for our important paperwork, for manuals, for craft projects, etc. We have at least 4 of these floating around our house!)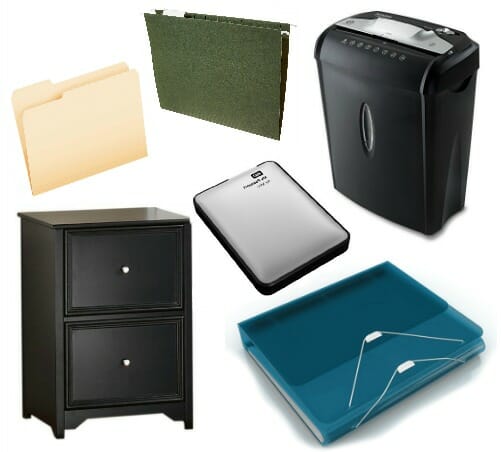 Related Reading:
I know there are situations when a simple system like ours might not work… but for the majority of families with "normal" tax documents and information, this system is a dream.
Give it a try… you might be surprised how much time and stress you'll save!
Do you have a simple solution to organize tax documents?