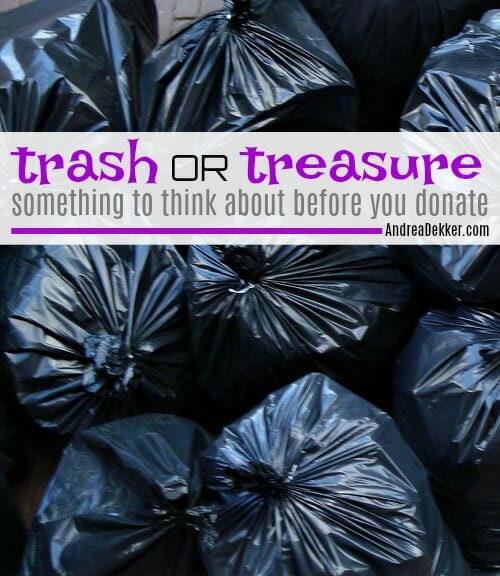 As many of you know, our family loves finding great deals by shopping our local thrift stores!
In fact, if you asked my kids what "special" thing they would like to do on any given day, their answers will probably be one or more of the following:
go to a park
go to Costco
go to a thrift store
They know that I often let them pick out something to take home… and they LOVE browsing through the shelves of toys, games, craft supplies, books, clothing, shoes, etc.
.
A few weeks ago, the kids found a $10 bill in our driveway, and based on where they found it, I'm fairly confident it blew into our yard from somewhere else in the neighborhood.
When we got inside, I divided up the bill for them.
$1 would go to church
I said I would put $1 into their bank accounts
and they could each spend $2 (or pool their money to buy one $6 item)
Then we made plans to go out the following Wednesday (Nora is home from school that day) to look for something to buy with "all their money".
Apparently my children are picky and persistent shoppers, because we went to FOUR different thrift stores before they all finally found something worth their $2. 🙂
Nora found a super cool Nerf rocket launcher that was still in the package.
Simon got a tiny Batman action figure and a Paw Patrol matching game.
James decided on red rain boots (something he really did need).
When we got home, we cleaned up our purchases, set up the Nerf rocket, and broke out the matching game.
Everything was good and fun until we realized the matching game was missing most of the matches! 🙁
The box was completely taped up and it sounded like there were several cards inside, so I didn't question it when we made the purchase. However, after opening the box, I realized we only had 41 of 72 cards… so almost half were missing!
BOOO!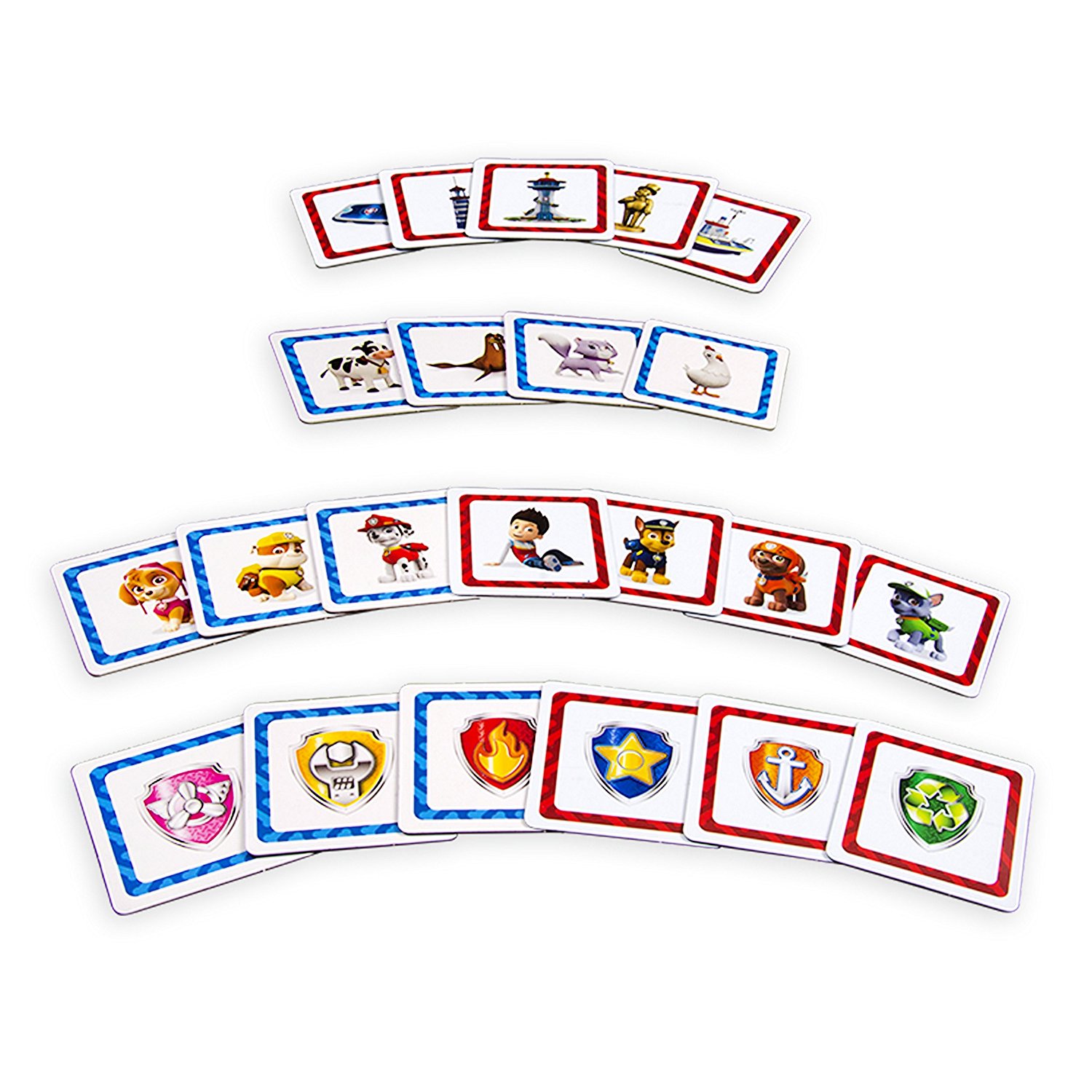 Simon was so disappointed… until I told him I would give him his money back and we could simply use the random, non-matching cards to make decorations for his upcoming PawPatrol birthday party.
Even though the store's policy is "no returns", I did call them to let them know about all the missing pieces to our game. I didn't really care about the money — more just the fact that the thrift store was selling items they hadn't even checked first.
.
However, after thinking more about the missing pieces throughout the week, I realized the real "problem" is the fact that someone would actually donate a kids' game that was missing so many pieces the game wasn't even playable!
Yes, maybe the person didn't realize the game was missing so many pieces, or maybe they only had 15 minutes to do a quick purge and just wanted to get the item out of the house (believe me, I understand that feeling!)
But maybe… they simply felt better about themselves for donating an item versus throwing it in the trash!
.
After many years of working with in-home organizing clients (and many years purging my own home), I know all too well how alluring it can be to "donate" something instead of dumping it in the trash.
After all, "one man's trash is another man's treasure"… right?
Yes, it's true that I've found amazing deals on JUST what we were looking for. It's exciting and rewarding for sure!
But sometimes, one man's trash is simply another man's trash — and one they potentially paid for at a local thrift store.

And other times, one man's trash becomes the thrift store's trash that THEY have to pay to dispose of!
.
So the next time you purge a space in your home and eagerly gather things up to bring to your local thrift store, stop and consider the following.
Does it have all the pieces/ parts/ instructions?
Does it actually work/ run/ turn on if the new owner puts new batteries in?
Do the zippers, snaps, and buttons all work?
Are there any stains or holes the new buyer might not instantly notice?
Would YOU actually buy this in a thrift store?
If you can't answer yes to every one of those questions, my bet is that your item probably belongs in your trash versus in your donation pile.
Yes, some thrift stores bundle junky clothing and sell it for rags, but most of the thrift stores I've talked with simply dump junky clothing in the trash at their own expense.
Yes, sometimes the buyer might be able to fix an item of clothing or wash out a stain (believe me, I've tried!) but most of the time, the buyer doesn't notice the stain, the hole, or the broken zipper until they are home and out the cash.
Yes, sometimes a puzzle or game is still enjoyable even if it's missing a few pieces, but most of the time, it's just frustrating for the child (and parent) who was originally excited about a new puzzle or game they now can't use or enjoy.
.
I realize there will ALWAYS be exceptions to every rule, but in my opinion, a good rule of thumb is to trash the following…
anything missing pieces or parts
anything that has holes or stains
anything with broken pieces or parts
anything you wouldn't be excited to find at thrift store prices
.
Be honest with yourself the next time you purge…
If it's trash, just put it in your own trash bin and don't let yourself feel guilty about it!
After all, you might just save a little boy from being super disappointed that his game was missing almost half the pieces!
In our case, that disappointed little boy might just get a brand new PawPatrol matching game for his birthday next month 🙂