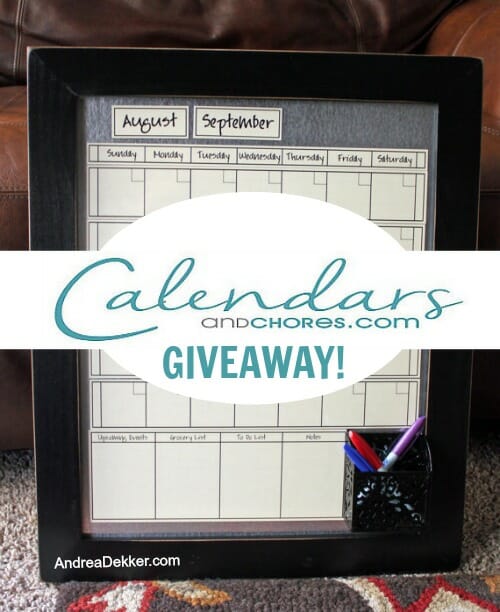 Dave started school this week — and I know MANY of you have already been in full-blown school mode for weeks already.
Are you feeling the need for a little more organization yet? 🙂
If so, I've got the PERFECT solution for you… CalendarsAndChores.com

I shared these AMAZING magnetic wall calendars with you last year — and I'm excited to be sharing them again (just in time for the crazy back-to-school season)!
This is the calendar we have — the Large Magnetic Dry/Wet Erase Calendar. Dave actually confiscated it from me last year (I told him it was OK) because he loved it so much and wanted to use it at school.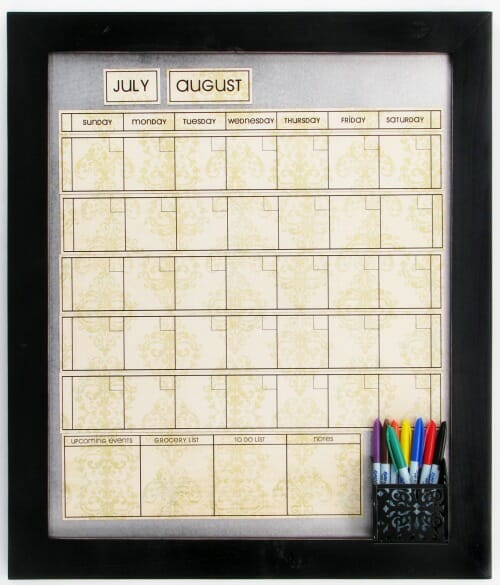 Isn't it pretty?
This is definitely the coolest, best, and most thought-out wall calendar I have ever used.
As you can see by the photo below, the weeks are all individual magnetic strips — which means you can simply remove the top strip when that we is finished and place it at the bottom. So you never have to "flip" to the next page and worry about forgetting something. You just keep going, week after week after week.
So as long as you keep moving the finished week down the the bottom, you'll always be able to plan about 5 weeks in advance (and you'll never need to buy another wall calendar ever again!)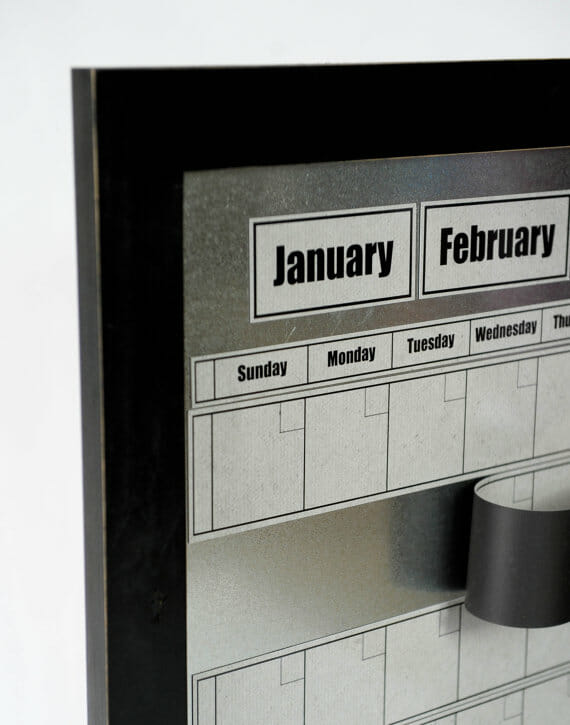 The different months also come as separate magnets so you can mix and match based on how many weeks you're showing at a time.
Genius… right?
And for those of who you live and die by the calendar on your phone, I can speak from experience that it's still really nice to have one big family calendar in the home to keep everyone on their toes.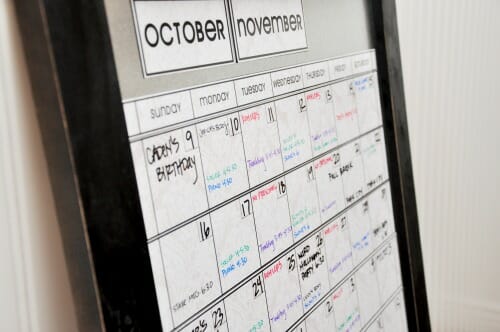 A few more details:
Each calendar comes with your choice of colors and fonts.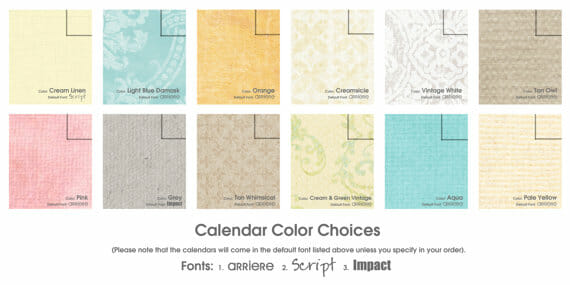 Each calendar comes with your choice of frame color (the finished product is 27.5″ x 23.5″.)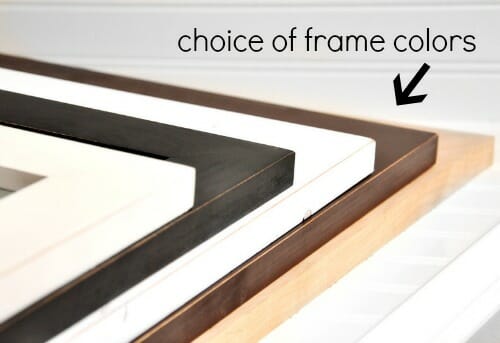 Each calendar comes with a "memo" strip with the following categories: Upcoming Events, Grocery List, To Do List, Notes. This is my favorite part of the whole deal!

More About Calendars and Chores:
CalendarsAndChores.com is committed to alleviating chaos in families and homes. The idea of this perpetual calendar makes organizing much more simple and efficient.
Visit Calendars And Chores at their Etsy Shop.
NOTE: All my readers can get 10% off the Etsy Shop by using code: ANDREA10 from now through September 12, 2014.
Enter To Win This Giveaway!
Today, a lucky reader will win a Large Magnetic Dry/Wet Erase Calendar!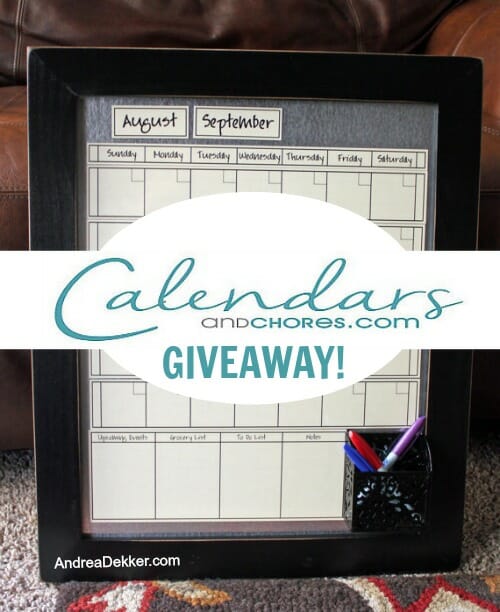 To enter, simply use the Rafflecopter widget below (it might take a second to load).
a Rafflecopter giveaway

This giveaways ends at 11:59 pm EST, Monday, 9/8/2014 and is open to US residents, 18 years or older. The winner will be randomly selected via Rafflecopter and notified via email. I received a duplicate prize package in exchange for hosting this giveaway — all opinions are 100% my own. Please see my full disclosure policy and contact me with any questions you have. Good luck!