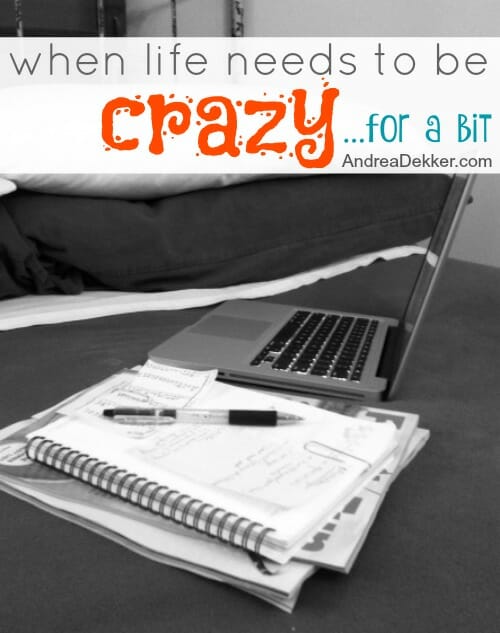 Thanks to a recent deal on Kindle Unlimited ($0.99 for 3 full months), I've spent most of my "free time" reading digital books!
One of my most recent reads was Magnolia Story, by Chip and Joanna Gaines.
It was such a quick read — light-hearted, funny, inspirational, encouraging, interesting… all at the same time.
For those of you who haven't heard of the infamous Gaines family, Chip and Joanna essentially built an "empire" down in Waco, Texas.

They became famous due to their hit TV series, Fixer Upper and now seem to successfully dabble in a little of everything!

They have a store at the Silos (along with their online store). They wrote a book, Joanna published a cookbook and a design book, Chip has a new book, they put out a quarterly Magazine (they call it a journal), they have a restaurant, they have vacation rental homes, and of course, they have a HUUUUGE internet following!
They are a power-couple with a can-do attitude… that's for sure!
After I finished the book, I told Dave: "Wow, they worked themselves ragged for so many years, but it definitely paid off for them!"
And it's true! According to what they share in the book, they worked themselves to the bone, day and night, for years and years and years — even after having children. They just kept at it, trying new things, tweaking old things, trying to find something that worked and clicked. Trying to find success (not in a money-hungry way, but just for personal satisfaction and the gratification of doing something well).
They almost had to file for bankruptcy, and at various points before they landed their TV show, they were hundreds of thousands of dollars in debt with no definite plan to pay it back… except that they were just going to keep working until they did.
I'll be honest, I'm a fan of Chip and Jo, I think they are genuine and "real". They seem to have their life "together", their priorities straight, and live a relatively "simple life" despite their almost instantaneous fame.
That said, I was shocked to realize how much struggle and hardship and adversity they experienced for so many years — setback after setback, fall through after fall through, failure after failure, etc. etc.
It sounds like their lives were crazy and chaotic for so many years.

BUT, look at them now — making a decent living doing what they love, what they are passionate about, what they are good at, while raising their family in their dream house, and giving back SO much to their community.
.
Of course, we don't all have such dramatic stories of success… but I think we all have seasons of life where we are SUPER busy, over-worked, somewhat stressed, not sure if or how things are going to work out, wondering how long we can keep up this pace without burning out, etc.
These periods of life are very tiring, very stressful, and not all that enjoyable!
However, these periods of life are so often the stepping stones (and stumbling blocks) that get us where we eventually want to be.
Maybe it's working really hard to start up a new website or to get a sought-after promotion.
Maybe it's putting in long hours to finish a home renovation after the kids are in bed.
Maybe it's putting all your saving into your dream of ____________ and hoping and praying you made the right decision.
Maybe it's moving to a new location without any family or friends on the premise that you feel it's the best choice for you and your family.
Maybe it's quitting a job you love to stay home with your family… even though you're not sure how you're going to make it work financially.
Maybe it's saying "yes" to a friend, family member, church group, or volunteer position that you don't really have time for but feel called and compelled to help with at this point in your life.
Maybe it's agreeing to let all your children sign up for several extra curricular activities in order to discover their gifts — meanwhile, you'll be the designated chauffeur for the next 9 months!
These are all big, hard, life-changing decisions that don't necessarily come easily or quickly.
They take time to work through, and once the decision is made, there might be periods of regret as you realize how much busier, crazier, and potentially more stressful your life will be as a result.
I know Dave and I experience these feelings EVERY time we start a new home renovation!
Our home is messier, our time is pulled tighter, our patience wears thin, we get frustrated, it costs more than we thought it would, it takes longer than we thought it should… but then we finish, and it's amazing and everything we wanted for our space.
We're SO glad to be finished and forget all about how tough it was "in the trenches" while we lived through the project — to the point where we get right back up and start another project!
It's been a long, sometimes busy, sometimes stressful and frustrating 8 years of home renovations (we have one more to go) but looking back, it has definitely all been worth the time, effort, and money we've spent as we now have a home that fits our family's needs just perfectly!
Similarly, when I think back to the period of my life when I was starting up my business (over 10 years ago already!) and eventually my blog, I honestly can't even fathom how much time and energy I put into it — with almost ZERO income to show for anything.
It took years of daily work, late nights after my "normal job", putting myself out there every single day, saying "yes" to almost every opportunity that came my way, and hoping things would eventually "click".
Things did eventually "click" and I've been fortunate to actually make a decent income doing something I love and something I'm passionate about, all while staying home with my children and fulfilling my introverted desires of working for myself without ever leaving home! 🙂
It was not easy, it was not always fun, it was busy, it was stressful at times, and it was SO frustrating too. My life was not nearly as streamlined or "simplified" as it is now, and I definitely would NOT want to go back and do it all over again!
BUT, I'm so glad I stuck with it back then and lived through those crazy busy months (and years) of working full time while trying to start my own business. It was worth it to get to where I am today!
.
I know this isn't a feel-good Christmasy or holiday-related post — but I also know many of you will be setting goals and making resolutions over the next few weeks, and I wanted to share my "2 cents"!
Obviously, I'm a huge advocate for simple-living. I experience the benefits of simplifying, organizing, planning ahead, streamlining, etc. in my own life day after day.
HOWEVER, I also know there must often be times of busyness, stress, frustration, and "too much" in order to reach a goal, meet a deadline, or get where you want to go in life.
If you're in a season of extra busyness, but you feel like it's the right thing for you at this point in your life — by all means, keep pushing forward and stay focused on your goal.
If you're excited about a new challenge but know it will cause some stress and frustration, weigh the pros and cons, but don't completely dismiss your ideas just because it will require extra work.
.
I'll be honest, I've thoroughly enjoyed the last few years of "maintenance mode" (as I call it) for my blog and business. I'm so glad I'm not pushing forward on any big new projects, trying to grow my readership, or starting any new endeavors.
I happily and confidently say "no" on a daily basis for different requests for my time and energy… and I'm OK with that. Yes, this means less income, but it also means less stress and less time — I'll take that trade-off right now!
I don't feel like I have the mental or physical energy to do a bunch of new things really well while still running our home and parenting 4 children.
This might change in a few years once our kids are all in school (oh, I have so many ideas for things I'd like to do at that time) but for now, I'm so happy and content with where I'm at… knowing full well I'd never be here in the first place if it wasn't for ALL that time, effort, and energy I put in a decade ago.
As I've mentioned before, in order to enjoy the benefits of Simple Living we often need to push through various seasons of extra busyness… with the hopes that it is all worth it in the end.
Are you in a season of busyness? Or are you enjoying simplicity thanks to previous busyness?
Also, do you have any big goals for this coming year?