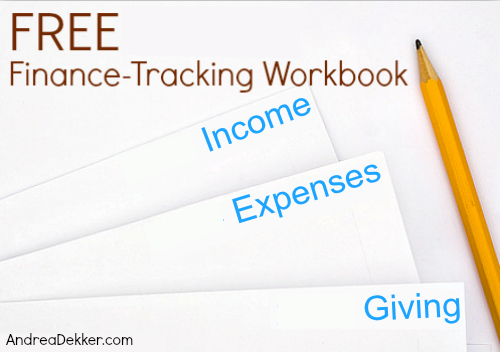 Since I'll be taking some time off for the holidays, I thought it might be nice to share my 2016 free printable Finance-Tracking Workbook — for all of you who like to get everything set up before the New Year!
I've been using some form of this simple spreadsheet since I was in college!! I have changed and altered it as needed to fit my life, my jobs, our family, etc. but it continues to be a great place for me to track all our income and expenses and make sure our finances stay on track.
As I've mentioned MANY times before, this workbook is NOT A BUDGET!
It doesn't tell you how much you should be spending… but rather, it tells you how much you ARE spending.
Obviously, I think budgets are fabulous tools; however, before you can even begin the process of budgeting, you need to know what you're starting with, how much money you're bringing in, how much you are currently spending in various categories, and how much surplus you have at the end of each month or each year.
In my opinion, it would be nearly impossible to set up a realistic budget without first knowing what you're starting with — in fact, I've even gone so far as to say that taking the time to accurately track your saving and spending is one of the differences between those who meet their money management goals and those who don't.
If setting up a budget is on your to-do list, I would highly recommend jump-starting the process by first downloading and using my FREE Finance-Tracking Workbook.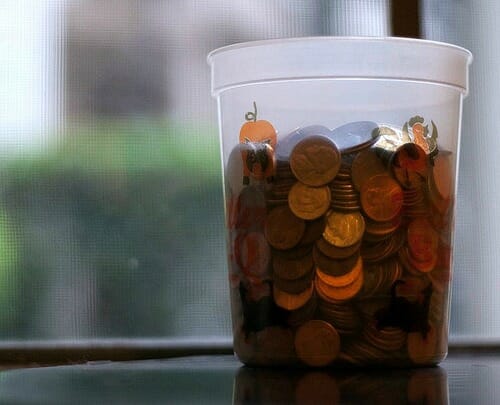 Download the Free Workbook:
Clicking on the links below will automatically download it to your computer.
More Information about this Workbook:
If you want more information about how I use this workbook, read through this post.
If you have a question, read this post to see if I already answered it. If not, then shoot me an email and I'll get back to you ASAP!