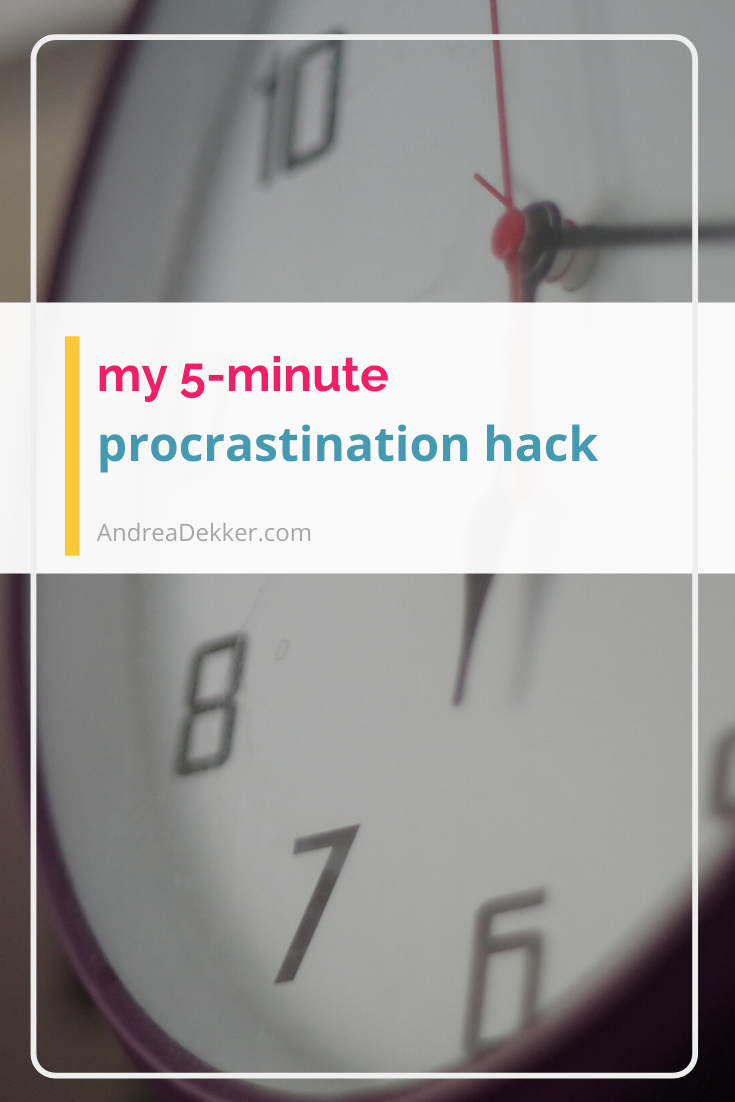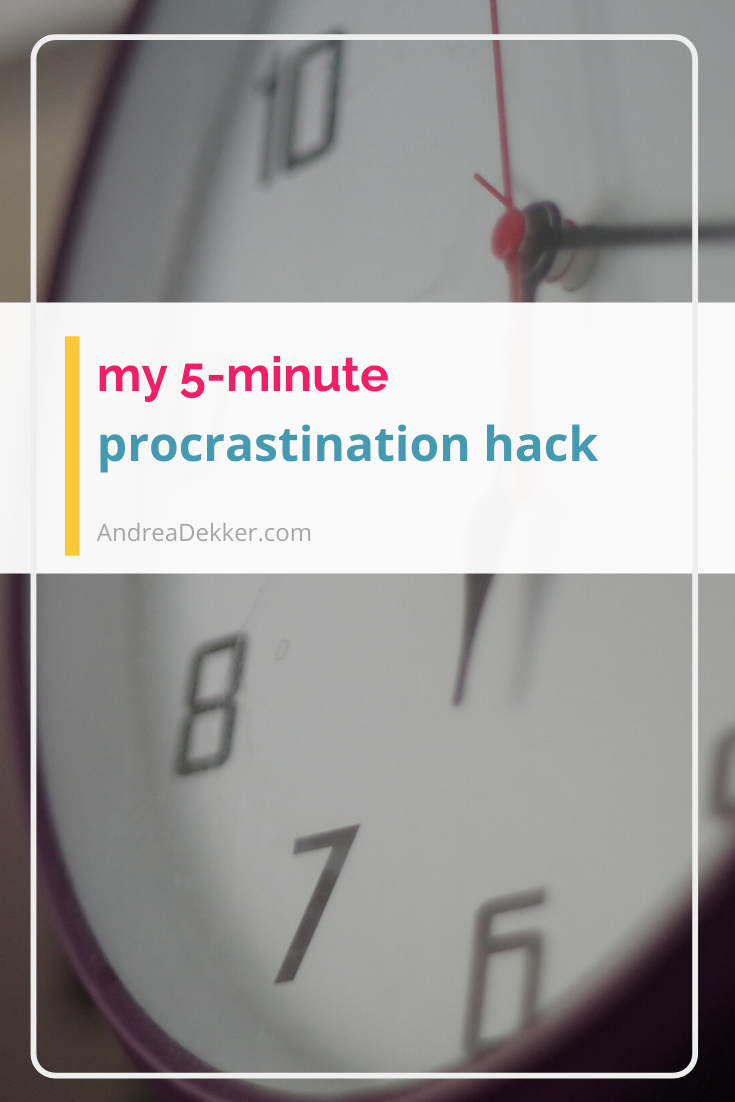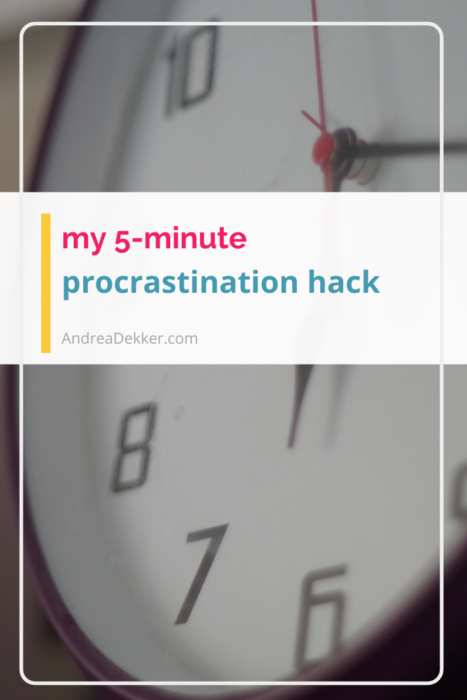 Procrastination is something that affects ALL of us at some point in our lives — often, at many points in our lives! Yes, some struggle with it more than others, but it affects us all from time to time.
Although I do try to stay on-top of my home, family, and business responsibilities, I've noticed that the easiest times for me to procrastinate are when I have one larger project or to-do looming over my head.
Quick, little projects are easy for me to "do it now" and be done — it's the bigger, longer, more time-consuming projects I often want to put off until "later" (without a clear definition of when "later" will be).
Can anyone relate?
One VERY simple (and very effective) way I have helped myself reduce procrastination on these larger projects and to-dos is to "trick" myself to JUST GET STARTED.
I know from years of experience that getting started is almost always the most difficult and most overwhelming part of the project for most people, and I figure if I can at least get myself to start on my project, it will be much easier for me to continue working on it from there on out.
So I challenge myself to do 5 minutes!
If I'm procrastinating on pulling weeds, writing a blog post, making my menu plan, folding laundry, cleaning a bathroom, responding to an email, or any other number of tasks, I set a timer for 5 minutes and tell myself to just do as much as I can in those 5 minutes.

After all, there aren't many times in my life when I cannot spare even 5 minutes of time.
And you know what… it's amazing what I often accomplish!
I might not clear all the weeds, but I can easily weed a large section of one of our planting beds
I might not be able to write an entire blog post, but I can flesh out my ideas or edit a few pictures
I can usually make a full-week's menu plan in 5 minutes
I can often fold one entire clothes basket in 5 minutes
I can wipe down the counters, sinks, and toilet with the disinfectant wipes I keep in each bathroom
I can respond to several emails
Of course, it's great to cross a few things off my list, but the real beauty of tricking myself into getting started is that once I start, I've crossed the psychological barrier that so often prevents me from getting started, and the task at hand instantly seems less overwhelming.
Plus, it's so much easier to KEEP going once I've started!
Yes, there are times when I do actually stop after my 5 minutes is up; but there are plenty of other times when my 5 minutes motivates me to do 10, 20, or even 30 minutes more — and before I know it, my planting beds are weed-free, my blog post is written, the laundry is folded, my home is clean, and my to-do list seems much less overwhelming.
All because I just got started!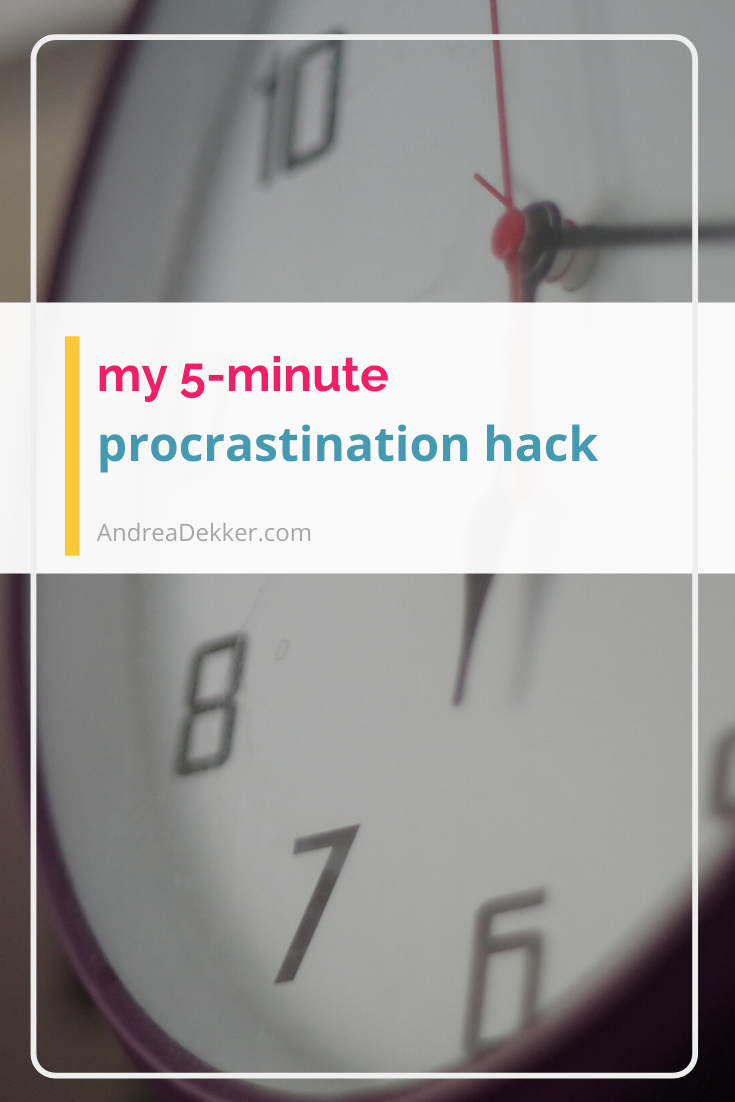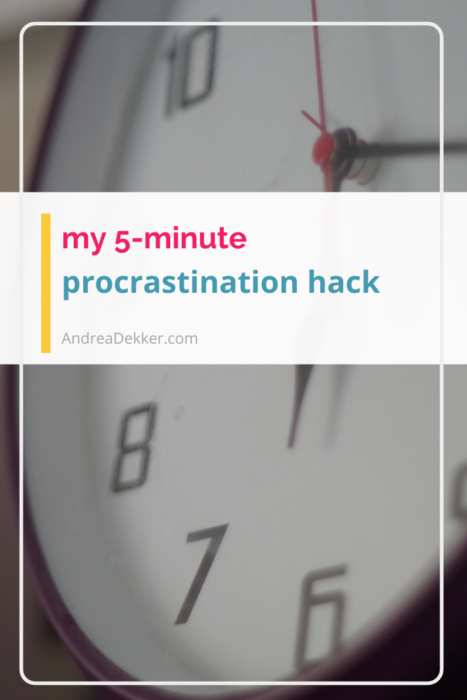 What can you do in 5 minutes?
Often… more than you think!
Sometimes… just a few things.
ALWAYS… more than you would have if you put it off until later! 🙂
I realize this idea sounds rather juvenile (yes, it totally works with kids too) but I promise it has so much potential!
If you can convince yourself to just get started, you're usually past the hardest part!
What are the easiest projects for you to procrastinate on?