Do you struggle to start big projects? Is your "to-do-someday" list a mile long (and growing)? If so, keep reading for encouragement to get started… EVEN if it might not seem like the best time to start.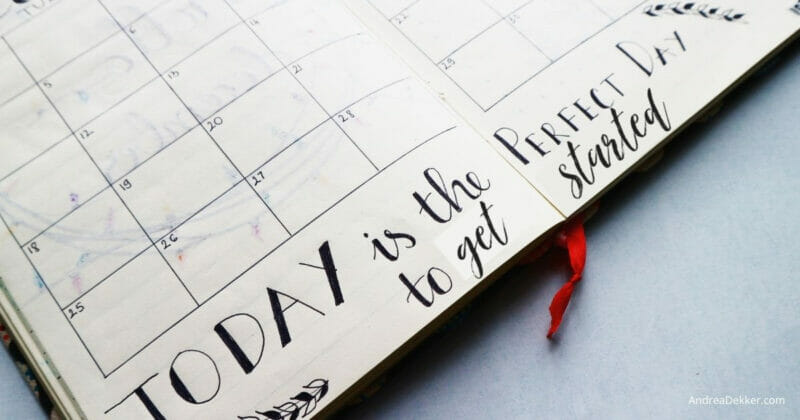 Wouldn't it be fantastic if we all had unlimited time, money, and motivation to tackle our to-do lists each day? If we all resisted procrastination easily and never made excuses?
As it turns out, our days are filled with many wonderful (and some not-so-wonderful) tasks, routines, people, schedules, activities, and to-dos.
Whether it's caring for our families, running errands, working, volunteering, catching up on laundry, exploring new hobbies, spending time with friends, housework, yard work, etc. there is always something else we could do, should do, or want to do.
It's so much easier to put some of our bigger projects off until later…
Or maybe it's just me??
Let me ask you this: Do any of the following statements sound familiar to you?
I'll organize the junk room once I have a long weekend to work on it.
I'll clean out the garage once my spouse is ready to help.
I'll go through that pile of papers once I buy the appropriate file folders.
I'll make sleep a priority once I get ahead on my to-dos.
I'll write down my to-do's once I find the perfect planner.
I'll look for the perfect planner after the holidays.
I'll start investing once I build up my savings account.
I'll start saving once my debt is paid off.
I'll pay off my debt once my income goes up a bit.
I'll start an emergency (or retirement) fund once we pay off the rest of our bills.
I'll eat healthier after my upcoming vacation.
I'll exercise more once the weather gets warmer (or cooler, or less rainy).
I'll start meal planning next week.
I'll tackle my boxes of pictures once I have more free time.
I'll start my business once the kids move out (or go back to school).
You get the idea.
If we're honest with ourselves, we've all made excuses like these at some point in our lives (sometimes on a daily basis!)
After all, it IS more efficient to tackle a big project all at one time. It's more rewarding to pay down debt or build your investments with one big lump sum of cash. And everything is easier and less time consuming once the kids are older!
HOWEVER, what if you never have a big enough chunk of time or enough extra cash to get started? And what if the kids never move out? 😆
The truth is, there often isn't a "right time" to tackle a bigger project… and by waiting for more time, more money, or more energy, we are essentially procrastinating indefinitely.
In my 35 years, there has rarely been a season of life when I've magically had more time, money, energy, or motivation. Rather, I work at my bigger projects little by little, in small pockets of time, with small increments of money, and with whatever extra energy I can muster up at the time.
Because I know there is rarely ever a "right time" to get started.
However, I also know that if I don't start, I'll eventually end up with a messy and disorganized home, piles of undone to-dos, debt, stress, weight gain, etc. etc.
My simple solution = Start Now!
Now might not be the best timing ever.
Now might not be the most convenient season of life.
Now might be a little messy.
But if you don't start now, you might never start.
HOW to start NOW on a bigger project…
Time and time again, I've crossed off big to-dos by simply incorporating one or two small habits into my daily routine.
This works so well because the more often we do something, the faster it becomes a habit. By doing something small every day, it becomes a habit much faster than doing something huge just once or twice a year.
Let me give you a few examples:
Start an emergency fund with $10 — then set up an automatic withdraw to add $5 or $10 a month.
Set your timer for 15 minutes and fold laundry, file papers, or clean off a section of your kitchen counters.
Make a goal to wake up 15 minutes earlier (don't let yourself hit 'snooze').
Make a simple meal plan for next week… right now!
Put an extra $10 towards a debt you need to pay off.
Take a 20-minute walk instead of watching TV or scrolling through social media.
Related Reading
Click an image below to read more.
By starting now (even if it's a small start) you're taking the first step, building momentum, and making progress in the right direction.
You won't see massive change overnight, but if you keep pluggin' away, you WILL see changes eventually!
Plus, by focusing on small, steady changes, you'll develop a new habit (exercising, saving more, eating more veggies, picking up after yourself) which offers life-changing benefits, instead of quick "bandage fixes" that only last a few months.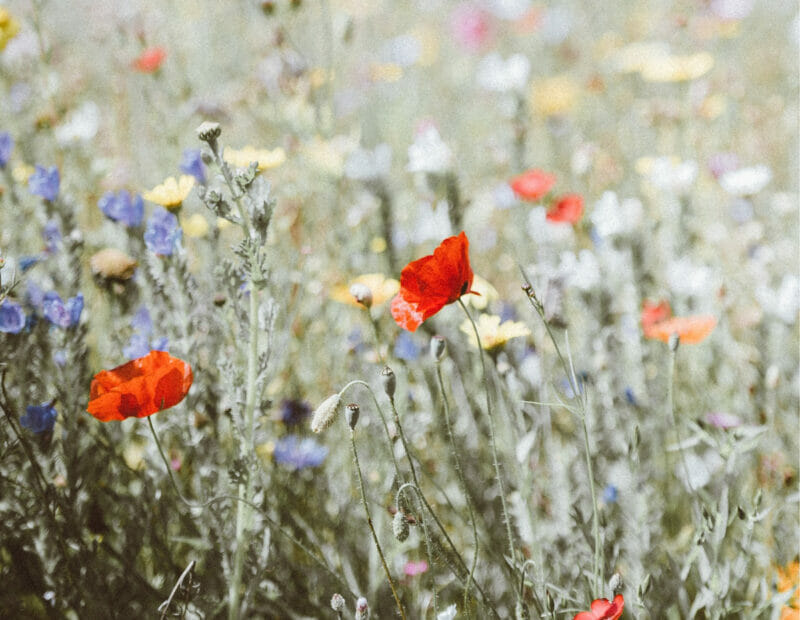 One more word of encouragement…
Don't feel like you must start at the beginning.
So often, I hear statements like:
But it would be so much work to go all the way back to when my kids were babies in order to digitize all their photos.
But I'm already in my 40's (or 50's or 60's) — I don't think it would pay to start a retirement account now.
But my house is so disorganized — I just want to move and start over because I don't even know where to begin in this house.
But my schedule is so crazy — I just don't know how I could make any extra time.
My response is still "start now".
You don't need to digitize every one of your children's pictures. Just start NOW and move forward with all future pictures.
You don't need to be in your 20's or 30's to start a retirement account. Start one NOW and you'll be better off when you retire.
You don't need to organize your entire house in one week. Just start NOW and do one small area. Then do another area tomorrow.
You don't need multiple extra hours to pursue your goal or work on your project. Just start NOW with 5, 10, or 15 minutes of whatever you want to make more time for.
It WILL make a difference!
The purpose of starting now is not to do it perfectly but rather to do something.
By doing something, you will start to change your behavior, your way of thinking, your routine, your mentality, etc. And after enough days of "doing something" there's a really good chance that action will become a new habit — at which point you won't need to think about it anymore.
You'll just do it.
Imagine how wonderful it will feel to…
Come home to a clean home or wake up to a clutter-free closet because you're in the habit of picking up after yourself and regularly decluttering so you don't have massive organizing projects to tackle anymore.
No longer worry about an overdrawn check or saving for retirement because you have a system in place to put a little money aside each month.
Have more energy and get better sleep because you've taken steps to reduce stress, improve nutrition, and move more.
Enjoy more time for the people, things, and activities that are most important to you because you've eliminated distractions and learned to be more efficient with your time.
Look through your first digital family photo book with your kids or grandkids because you finally got started and kept plugging away.
It won't necessarily be easy or fun, but it WILL be worth it once you start to see the results.
What steps could you take NOW to make progress on one of your bigger projects?
Feel free to share in the comments so we can all encourage each other!