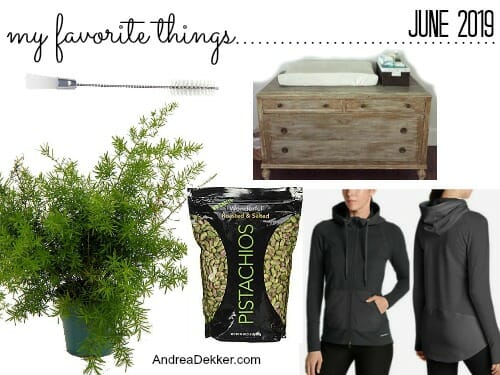 Summer break is officially here!
Dave is completely finished with his school year, his classroom is cleaned out, and all his grades are entered — this is the earliest he has ever been done with school for the year, so it's fun to start summer break a little earlier this year. Of course, that means he'll be going back to school earlier in August, but we're not worrying about that just yet!
For now, we're looking forward to hanging out at home for the next 10+ weeks… that's one of my favorite things for sure!
I'm sharing a few more of my favorite things in today's post!
DISCLOSURE: None of these products are sponsored; however, some of the links below are affiliate links — which means that at no cost to you, I may get a small commission. Please know that I use these products daily in my own home and life. Read my full disclosure policy for more information.

Also, check out my Amazon Market for all my favorite things.
Asparagus Ferns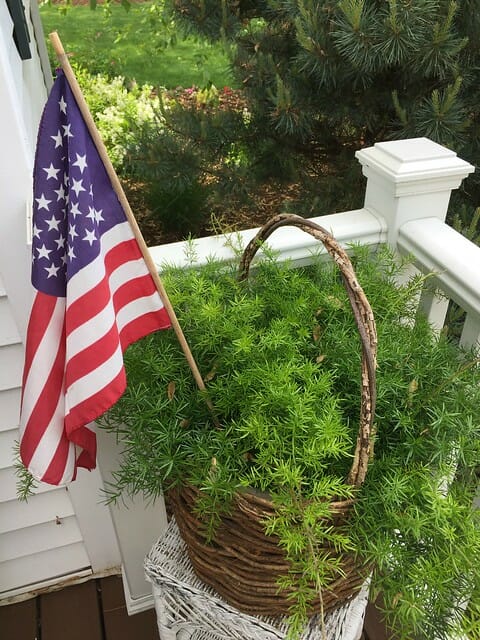 I recently shared a picture of one of my many asparagus ferns on the blog, and several of you questioned what type of plant it was!
This got me thinking about my favorite ferns — and I realized I've never officially shared them with you!
I have shared our Boston Ferns on my list (and I still love Boston Ferns) but over the last 5 years or so, I've found myself gravitating more towards Asparagus Ferns for around our home.
They are SO cool looking — and in my opinion, they are much more "forgiving" then Boston Ferns (a.k.a. you can really neglect them without too many consequences!)
I would caution you on bringing them inside though… as they have thousands of teeny, tiny "leaves" that like to drop (especially if they are a little dry). These ferns are perfect for on the porch, on the deck, hanging from a shepherds crook, etc. but I personally wouldn't want them IN my house.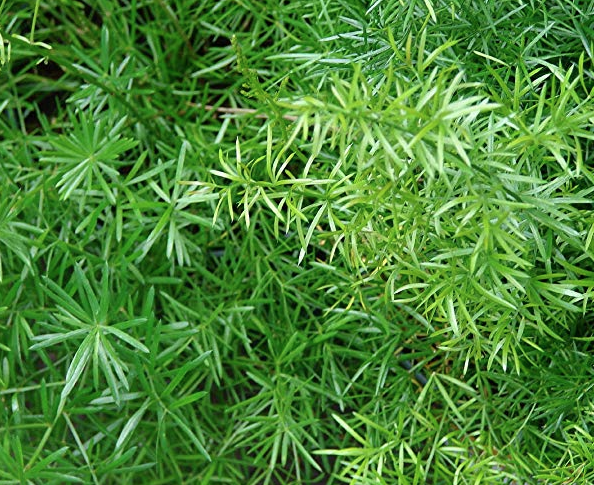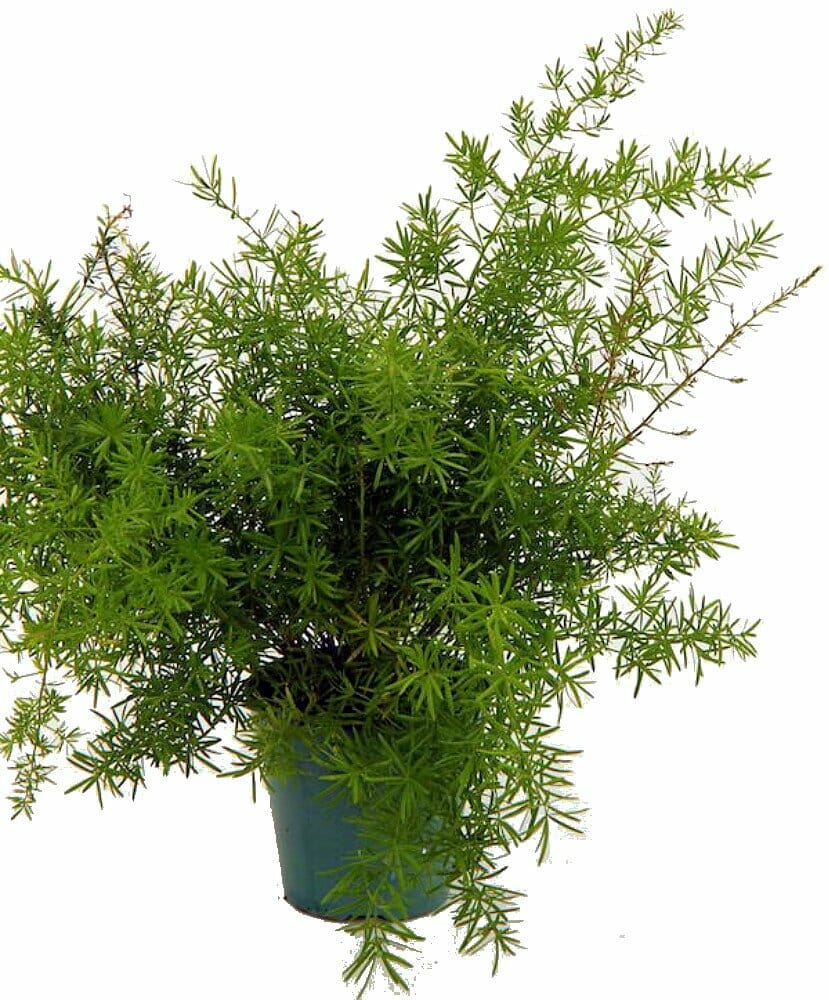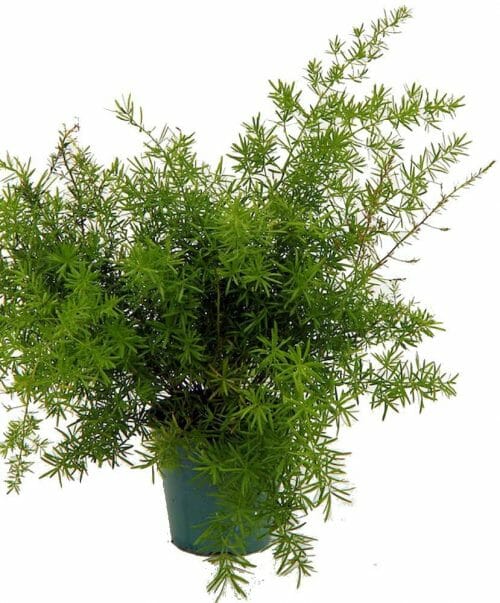 Just for fun, here's a picture of Nora (age 20 months) wearing her monkey shirt and sitting by a Boston Fern on our old deck… and a picture of Clara (age 20 months) wearing the same shirt and sitting by an Asparagus Fern on our new deck!
.
2-Sided Cleaning Brush for Cake Decorating Tips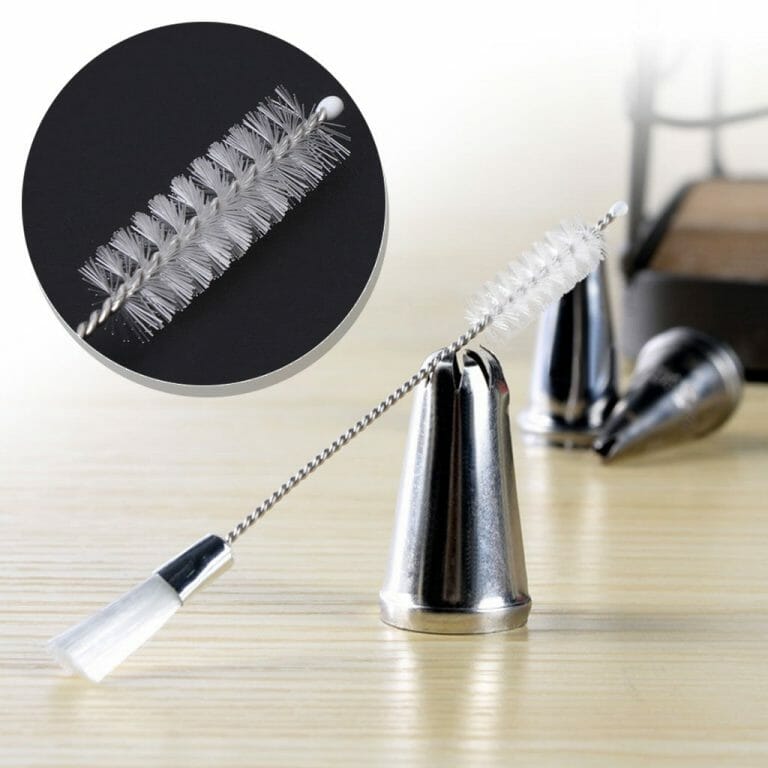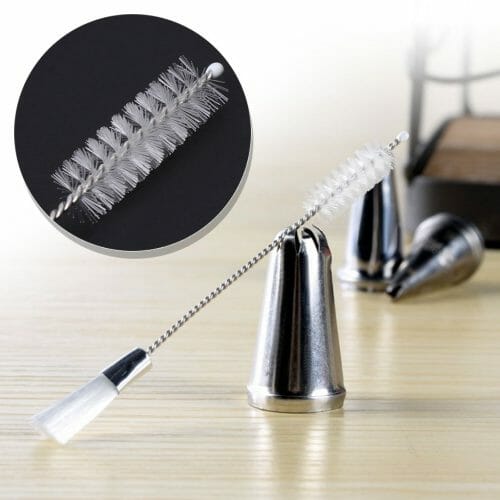 Yes, that IS the technical name for this tool (just kidding)!
Seriously, I'm not really sure what to call it, but I use it ALL the time — not necessarily for cake decorating purposes, but for cleaning out silicone straws and the mouth pieces of water bottles.
The bristly side is the PERFECT size to fit down a straw or into the tiny holes in the mouth pieces of our kid's water bottles, and the brush side is fantastic for getting down into the tiny groves of some of the spill-proof inserts on our sippy cups.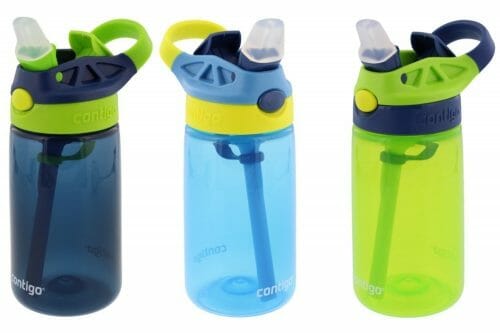 For roughly $2 (on Amazon), I'm positive this tool will have useful applications in and around almost every kitchen! I know I use mine several times a week (and it's still going strong after 12+ years!)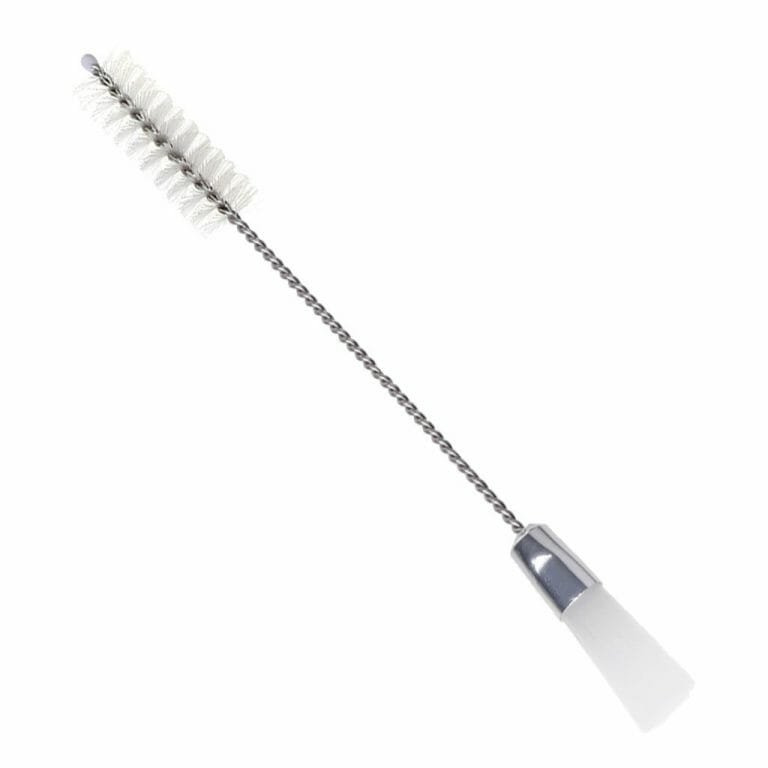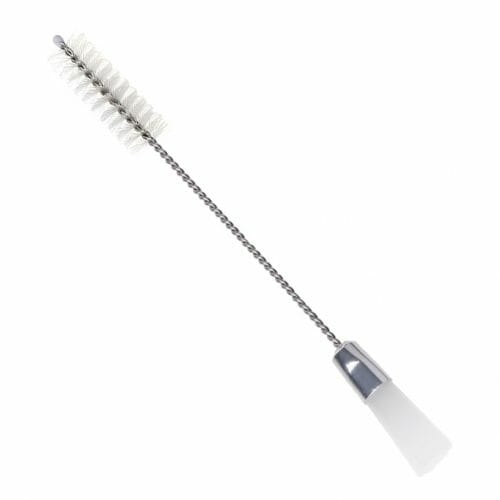 .
Full-Zip Hoodie from Eddie Bauer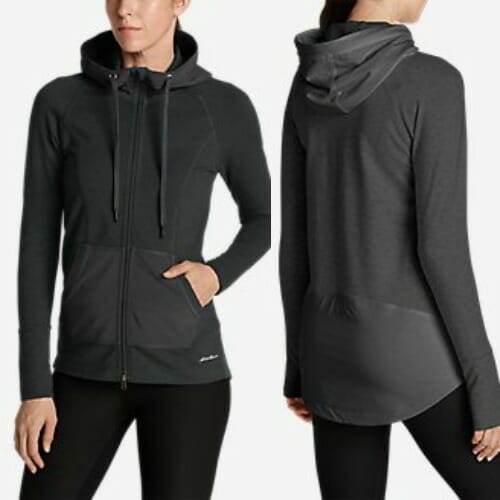 Last spring, I got a gift card to Eddie Bauer, and while I do love almost all their clothes, I never actually shop there because it's really expensive.
I've been fortunate to find TONS of awesome Eddie Bauer items at our local thrift store, but up until that point, the only "new" Eddie Bauer item I purchased was my winter coat (which should also be a favorite thing as I LOVE it!)
Anyway, one of the things I purchased with my gift card was the Full-Zip Hoodie — and I instantly fell in love with it. You've probably noticed me wearing it in MANY pictures over the last year!
Well, a couple months ago, I randomly got a $20 Eddie Bauer "gift" sent to my email, so I logged back onto their website and searched the clearance section.
Much to my surprise, the same full-zip hoodie (in a different color) was listed in the clearance section!!! I ended up purchasing it for only $15 out of pocket — thanks to the clearance deals, plus an extra 50% off code, plus my $20 gift card — so now I have TWO fabulous hoodies to rotate between!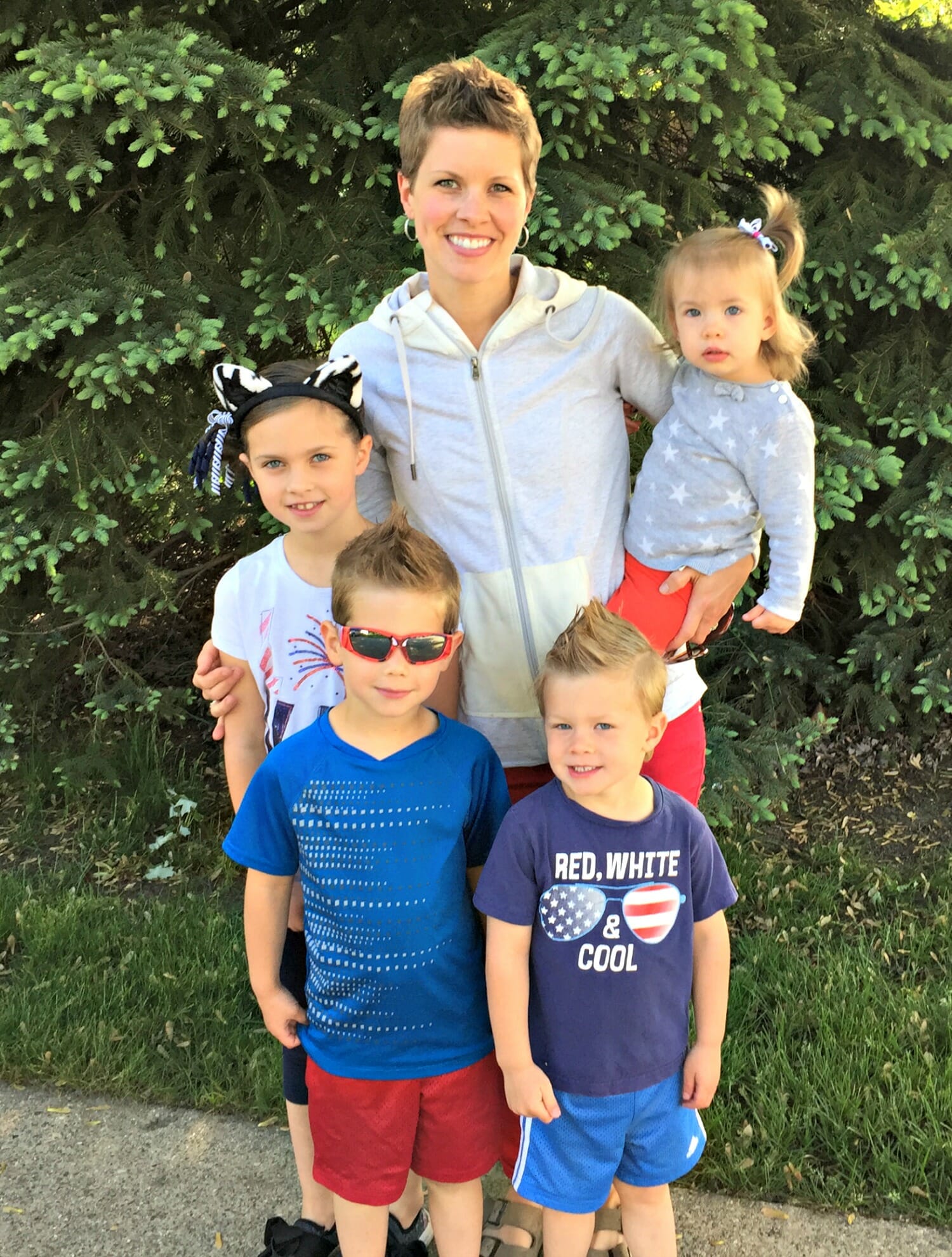 I love that this hoodie is light-weight, but still warm. It's also more fitted, so not as bulky. And it's LOOOOONG! It fully covers my super long torso, and goes even longer in the back so I feel like I could actually wear it with leggings if I wanted to.
It's so comfortable and stretchy… and it washes up really well (I put it in the dryer with no issues).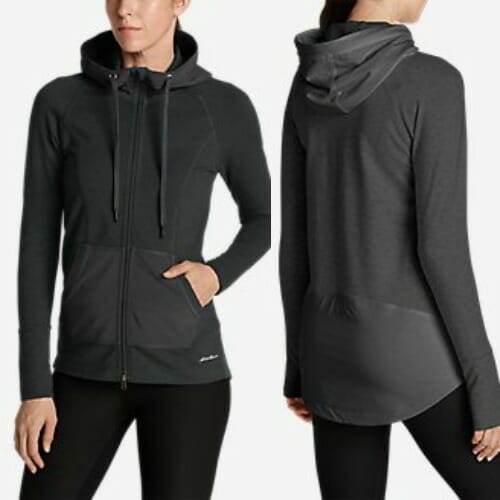 .
Already Shelled Pistachio Nuts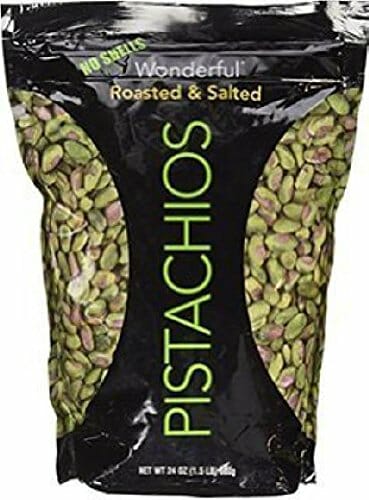 Our family really loves pistachio nuts (even Clara) but I really do NOT love shelling them all.
Last year, we discovered the fabulousness of already shelled pistachio nuts (thanks Costco) and we've never looked back!
Now I can quickly add a few to lunches, serve up a handful with some grapes or apples as a quick snack, and munch on them myself without spending 10 extra minutes shelling them all!
It's a small thing, but a big time and sanity-saver for me right now!
.
A Changing Table
Back when I was pregnant with Nora, SO many people told me not to bother buying a changing table because I'd most likely never use it.
At the time, I was painting an old dresser to use as a make-shift changing table for our soon-to-be nursery… so I figured that even if we never used it as a changing table, I could still use it for storage somewhere in our home.
Well… I've changed thousands of diapers over the past 8 years and if I had to estimate, I'd say 99% of all those diapers were changed ON A CHANGING TABLE!
I personally strongly dislike crouching down to change a diaper on the floor, and it grosses me out to change them on a bed or the couch. A changing table always felt like the cleanest, easiest, option for me (and for Dave) — especially since all the diapers, wipes, powder, cream, etc. etc. were all right there, ready to go.
Yes, our kids were sometimes squirmy, but they eventually grew out of that phase!
They even got to the point where they would poop, run to their room, stand by the changing table, and shout for us to come change their diaper (Clara is just starting to do this at 20 months!)
I'm hoping that we will be done with changing tables forever within the next 6-8 months (CRAZY!!)… but since I've always just used basic dressers for our changing tables, I will easily be able to repurpose them throughout our home!
.
That's all for me this month.
Check out my previous months' favorite things — and feel free to share some of YOUR favorite things in the comments below!