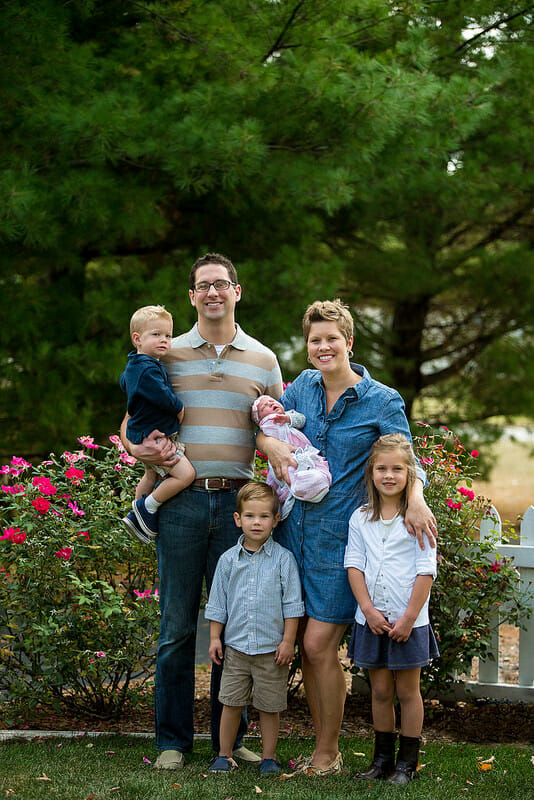 Most of you probably know more than you care to know about me, but I thought it might be nice to post some information about my family, all in one location so it's easy to navigate!
.
Dave and I met at the end of 2004, but never went on our first date until October of 2005. We were engaged 8 months later and married in June of 2006.
Dave is perfect for me… he's a hard worker, patient, slow to speak, quick to listen, and an overall calming presence in my life. He has a very dry sense of humor and rarely lets his emotions get the best of him. He is an amazing husband, father, and friend.
Dave and I are both the oldest children… yes, we are both neat, organized, and scheduled. We are both quite frugal, but enjoy splurging every now and then. We both enjoy working around the house on various projects inside and outside. We are both somewhat introverted and like being home with our family more than being busy with lots of outside commitments and obligations.
Dave is a HUGE help to me around the house, with the kids, in my business, and pretty much every other aspect of my life. He is one of the main reasons I'm able to run my blog, do my VA work, keep up with the cooking and cleaning, and still be a full-time at-home mom to my kids.
Here's the link to all my posts about Dave.
.
NORA:
In November of 2011, we welcomed our baby girl.
Nora arrived about a week late… and she's been stubborn as a mule ever since!
Nora gave me a run for my money. She quickly inundated me to crazy world of motherhood, and made it very clear that not all babies follow the "rules" in the parenting books.
Several years later, she's full of smiles and as funny as can be. However, she still looks for every opportunity to break the rules, stretch the rules, or get around the rules 🙂
Here's the link to my posts about Nora.
.
SIMON:
Simon was born in March of 2014, and has been relatively easy-going since the day he was born (right smack on his due date).
Simon is super sweet and super silly. He loves flashing you his squinty-eyed "say cheese" smile and blowing kisses. He also loves doing anything outside!
He's almost as stubborn and strong-willed as Nora, but usually gives in after he realizes he's not going to get his way.
Here's the link to my posts about Simon.
.
JAMES:
James joined our family in July of 2015, arriving almost 2 full weeks late!
James is one of the happiest kids I know — always smiling, giggling, and laughing .
He loves to talk and sing, he loves playing with his older siblings, and he loves smooching baby Clara!
Here's the link to my posts about James.
.
Clara:
Clara is the newest addition to the Dekker family — arriving in September of 2017.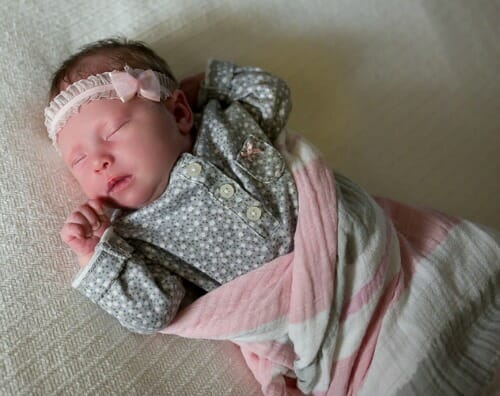 Here's the link to all my posts about Clara.
If you're looking for more information about this blog and the work I do, you'll find that over here.
Thanks for visiting, we hope you stick around for a bit!