Misc.
posted by Andrea | 05/31/2017 | 20 comments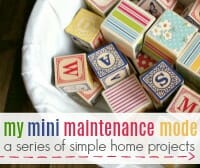 Since I am regularly asked to share more about the organizing projects I do around my home, I thought it might be fun to start a series of posts dedicated to the various different projects I do to KEEP my home organized.
Most of these projects will be relatively small projects — so I'm starting today by sharing the Mini Maintenance Mode projects I tackled last week… at least the ones I remembered to write down!
posted by Andrea | 01/8/2016 | 27 comments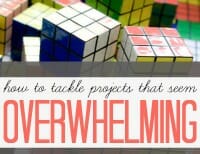 Over the past several years, one of the MOST common complaints I hear from others is, "it's just so overwhelming… I don't know where to start." Can you relate?
I know I can certainly relate to feeling totally overwhelmed when certain projects are hanging over my head — so today, I'm sharing 3 really simple tips that will hopefully help you to finally tackle those projects that seem so overwhelming!
posted by Andrea | 11/5/2015 | 12 comments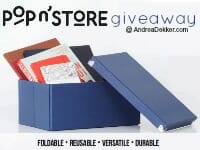 If you're a sucker for storage containers, but hate how much extra space they take up when you're not using them, you'll LOVE the fabulous space-saving storage containers from Pop 'n Store.
Not only are they extremely versatile and durable, but they fold up into the lid when they aren't in use!!
posted by Andrea | 04/15/2015 | 38 comments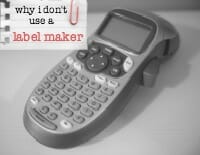 If I had a nickel for every time someone asked me what label maker I use, or what label maker I would recommend… I would have A LOT of nickels!
And while I completely understand why I'm asked these questions, I have to admit that I do NOT use a label maker. Today, I'm sharing the 2 main reasons why…
posted by Andrea | 03/9/2015 | 32 comments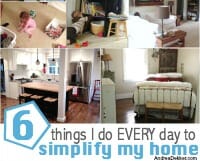 As someone who spends many MANY hours at home each week, I can confidently say that these 6 simple tasks have greatly improved the overall feel and mood of my home!
And honestly, even if you aren't at home all day, every day, I can't imagine you would NOT benefit from implementing some of these simple tips into the time you do spend at home.