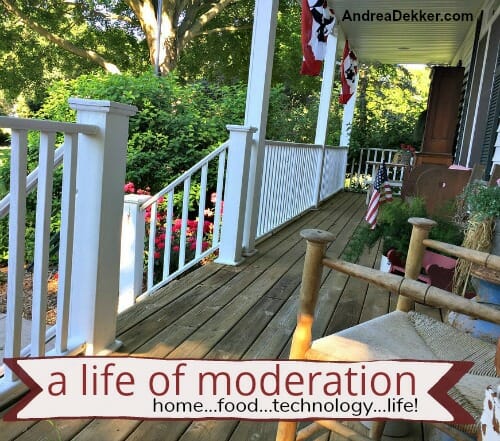 As part of my summer blogging break, I was planning to share 1 week of re-posts in June, July, and August… however, I'm switching things up for the month of August.

Instead of sharing a week of reposts, I'm sharing a week of "compilation posts" where I compile all the information I've shared on a specific topic into one post for easy reference.
Today, I'm sharing links to my most favorite posts about living a life of moderation.
I have a fun line-up of compilation posts planned for the rest of the week; but when I thought about what type of post I wanted to kick off the week with, the topic of moderation was the first one that came to mind.
Moderation is one of the main simple-living principles that guides the course of my life, helps me make decisions, and allows me to enjoy our fairly neat and organized home without so many unnecessary things or activities creating extra chaos, stress, and busyness in our home and life.
I know that might sound somewhat dramatic, but I feel confident that my "Everything In Moderation" approach to my entire life is one of the main reasons I'm able to live a simple, organized life.
I do realize that moderation is very easy to talk about for someone who is NOT a perfectionist, NOT a spender, and NOT a hoarder. However, even if you struggle with over-thinking, over-spending, and over-crowding your home and life, you CAN take a baby-steps approach to work a little more moderation into your life.
It might not be as easy for you as it is for me, but I do think it will pay off in the long-run — at least that's what I've noticed in my own life and in the lives of close friends and family who have set out to incorporate more moderation into their lives.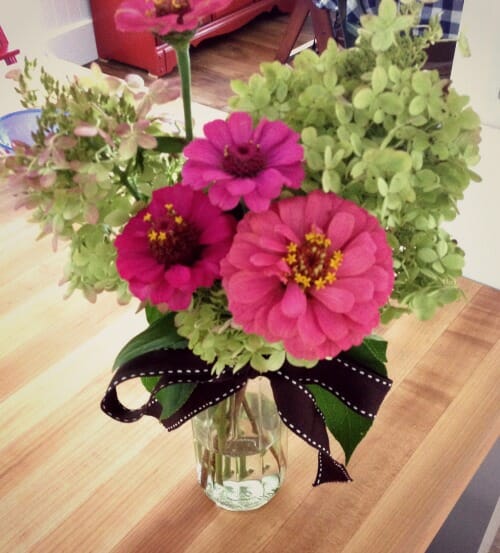 My Favorite Posts About Moderation:
Since I've shared so much about moderation over the years, I've divided my posts up into different categories to make your life just a little bit easier! 🙂
Moderation in regards to my home, schedule, and life:
Moderation in regards to snacks, desserts, and processed foods:
Moderation in regards to screen time, social media, and technology: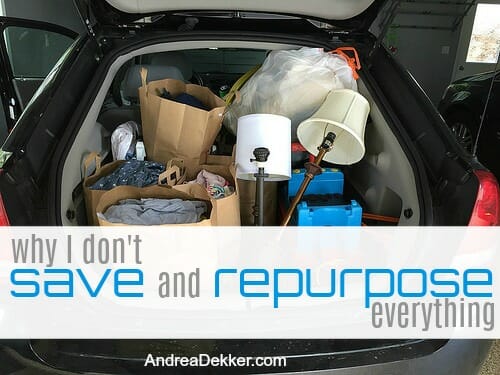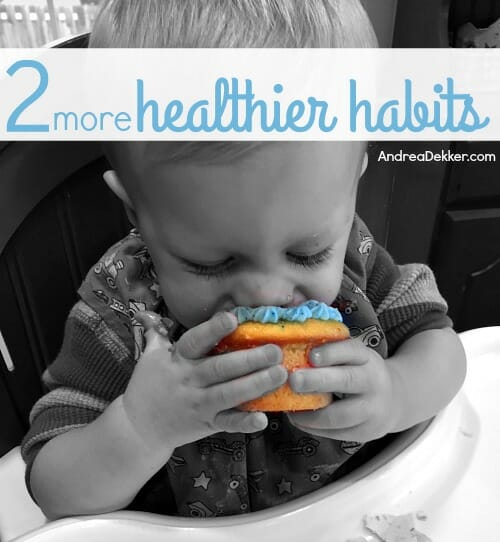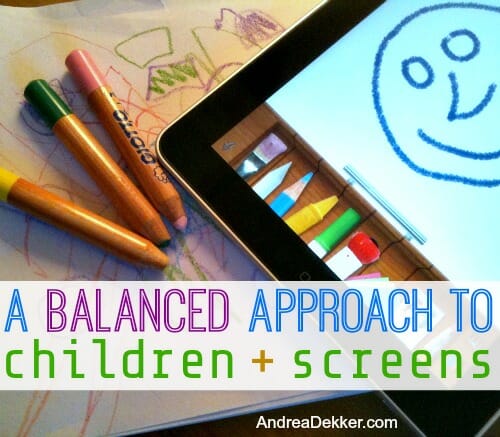 .
I know SO many people who live with an "all or nothing" mentality… and, often times, they seem to struggle with too much clutter, over-commitment, high stress levels, excess weight, and a variety of other unhealthy habits.
This is NOT to say that moderation is 100% necessary to live a simple and happy life… but since I write every post on my blog based on my own personal experiences, I will continue to preach "moderation" because I know first-hand what an amazingly positive impact it has had for me.
Moderation has been a key component in my ability to simplify, organize, de-clutter, and de-stress my home, schedule, life, and family.
For these reasons (and many more) I don't intend to veer from my "all things in moderation" approach to life any time soon!
I hope you come back for the rest of my compilation posts later this week… in the mean time, I'd love to know any of your tips for living with more moderation or hear your testimonials of how moderation has helped to improve your life!