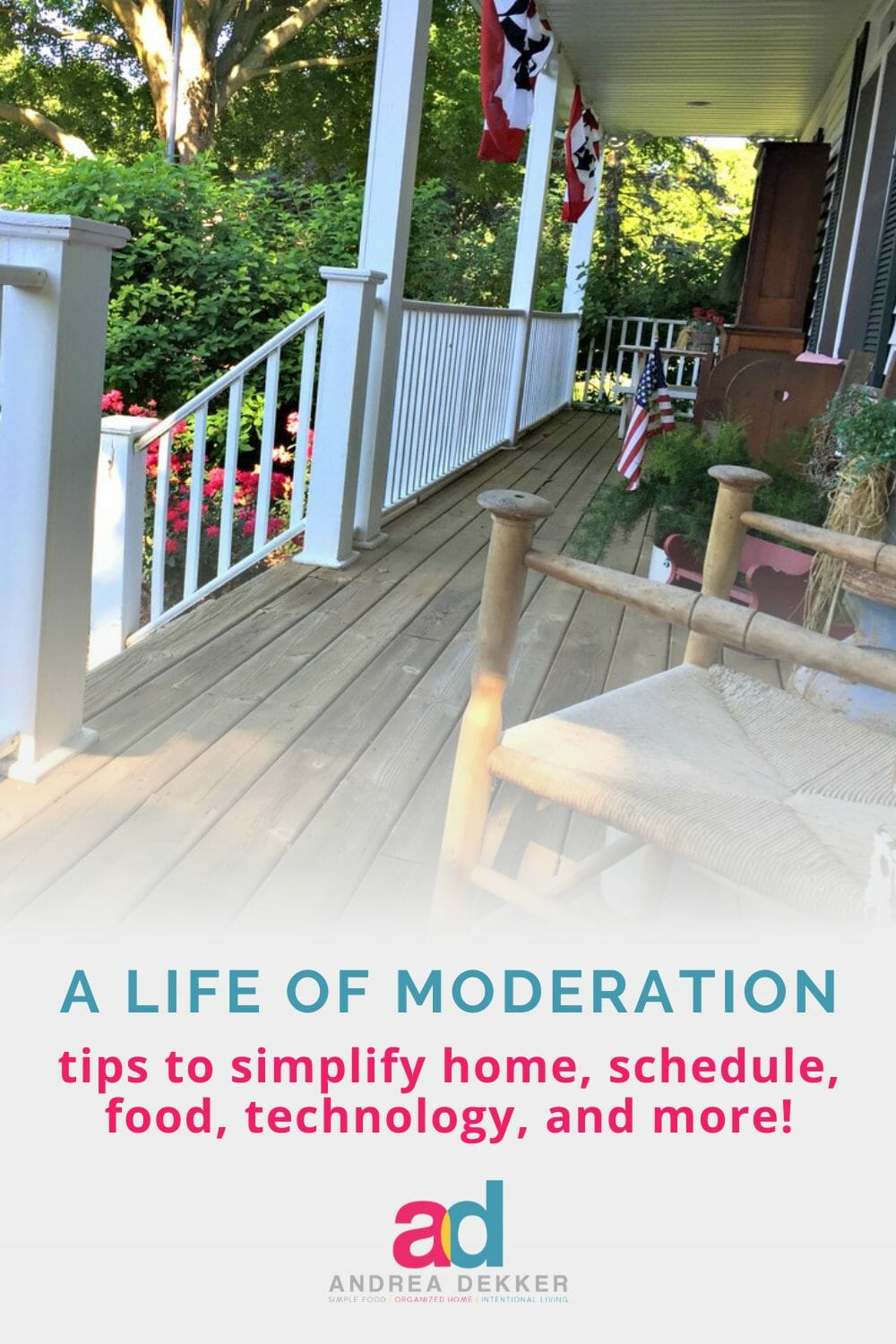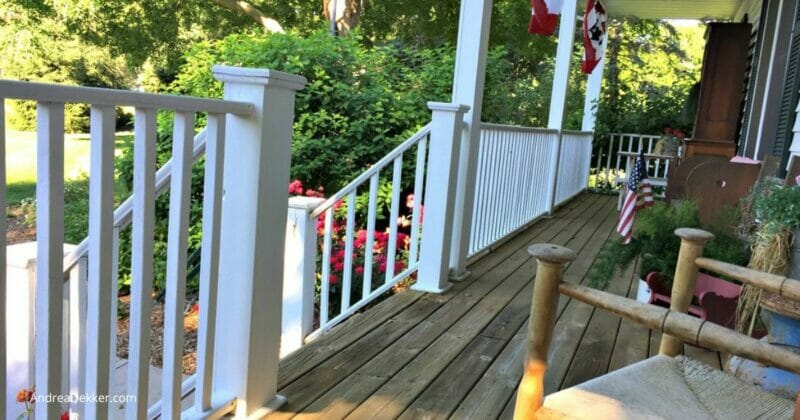 "Moderation" is a simple-living principle that guides the course of my life, helps me make decisions, and allows me to enjoy our home and life without so many unnecessary things or activities creating extra chaos, stress, and busyness.
That might sound a bit dramatic, but I'm confident my "Everything In Moderation" approach to life is a major factor in my ability to live simply.
I've learned enough over the years to realize that moderation doesn't always work for everyone (some of you are just all-or-nothing kind of people), but I think the majority of us could benefit from a little more moderation in our lives.
If you're struggling to incorporate the idea of "all things in moderation" into your home, life, schedule, and family, I encourage you to browse through the links below and click on whatever ones sound like they will be most helpful for your current season of life.
Moderation :: home, schedule, life
Our homes will never be completely free from dirt or clutter and our lives will never be completely free from stress or obligations — that's not the goal.
Instead, we strive to find a balance that works for us — clean enough, organized enough, enough breathing room in our daily schedules, etc.
This was my thought process as I wrote so many of the posts below!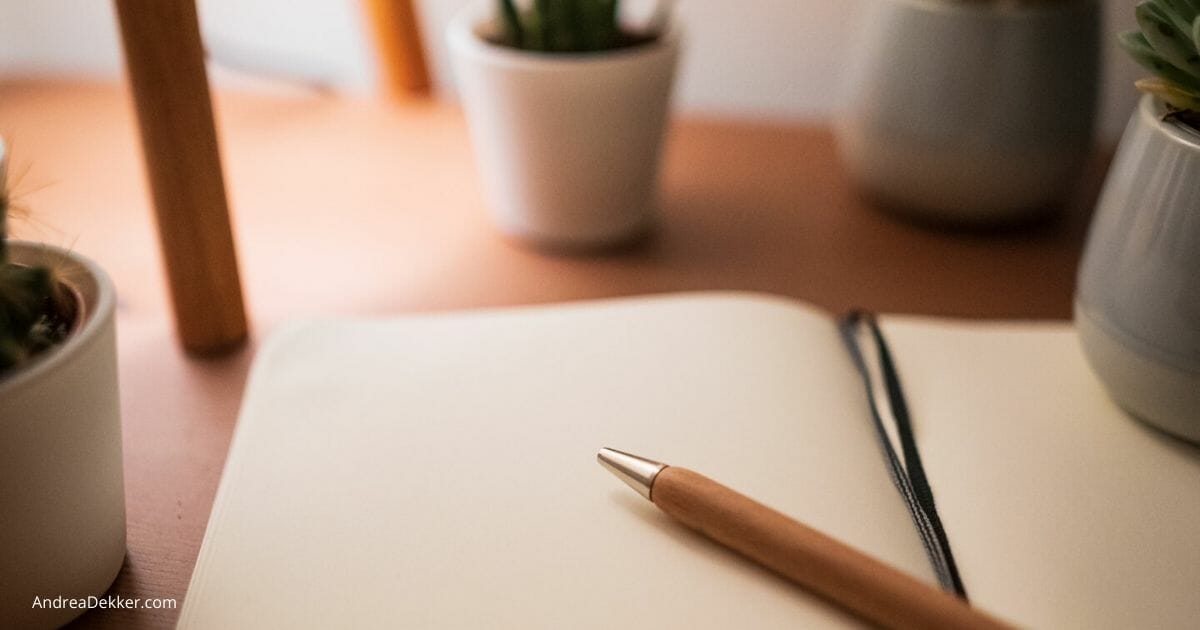 Moderation :: snacks, desserts, processed foods
When it comes to food, I'm an advocate for all things in moderation (except maybe not margarine 😂). I love cooking and baking from scratch, grinding my own grains, and feeding my family wholesome foods.
However, I'm also not going to give up yummy desserts, some processed foods that make busy days more doable, or occasional fast food treats.
I often joke and say that 90% of my diet is extremely healthy and nutritious and the other 10% is complete sugar and salt! I'm OK with that.
Moderation :: screen time, social media, technology
Our children are still fairly young, so we haven't needed to navigate personal phones, computers, or tablets yet (I think we still have a few more years!) but we definitely do have an "all things in moderation" view of screens and technology too.
Over the years, I'd say my tolerance for screens has tightened — both for myself and for the kids (we use them much less now than we did 3-5 years ago).
I got off social media just over 2 years ago now (Dave finally deleted his apps too!) but we still have a TV that we watch occasionally, and Dave and I still use smart phones — we've just figured out ways to use these devices as the helpful tools they were designed to be, not the addictive gadgets they can so easily become.
If you could use a little more moderation when it comes to technology, I think the following articles will be helpful.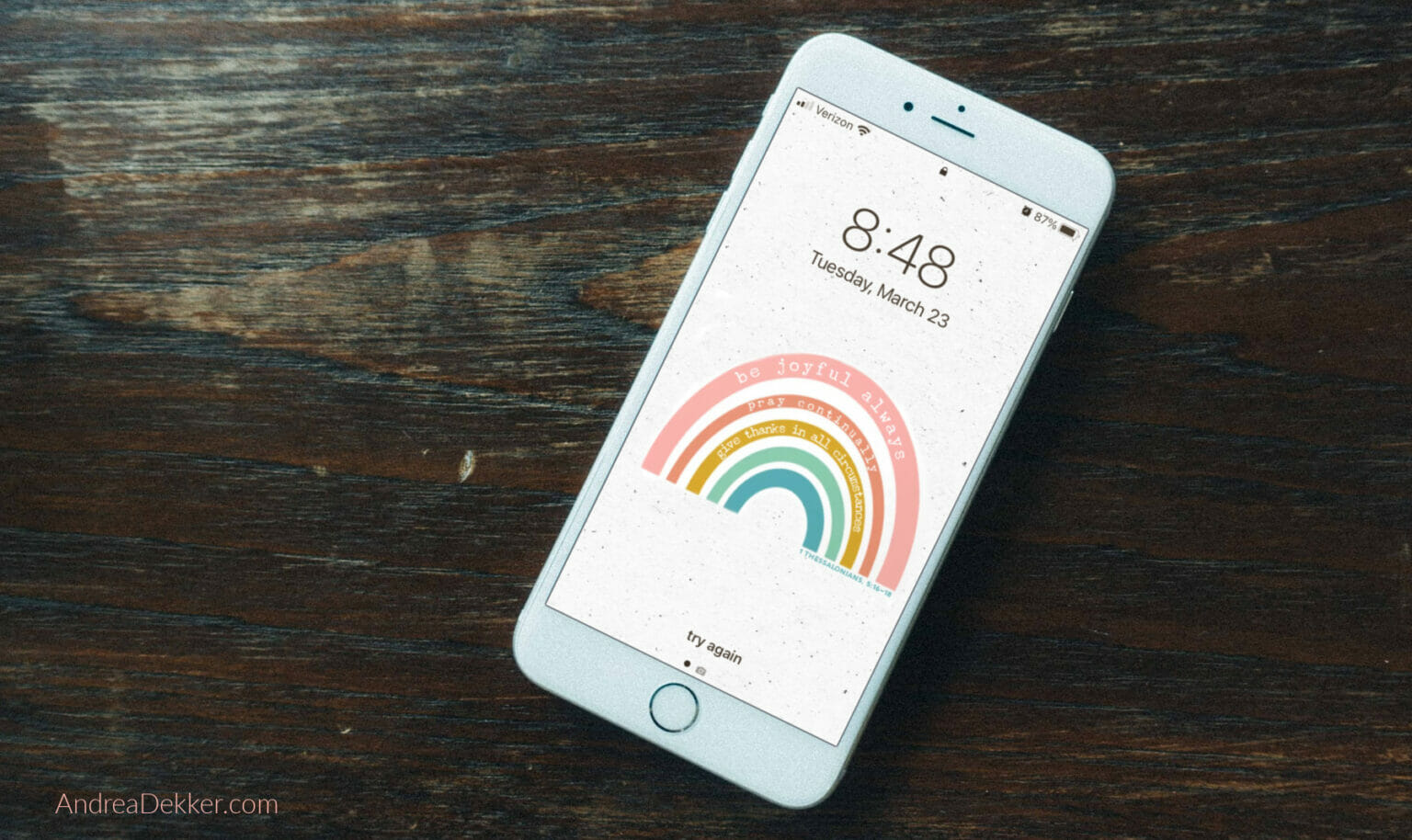 Over the last 15+ years of "adulting", I have drastically improved the quality of my life using the "all things in moderation" approach. I suppose this thought process has helped me to focus on what matters most to me at any given time, and let the rest sit on the back burner for a time without feeling guilty.
This is not to say that moderation is necessary to enjoy a simple, intentional life… but it's what has worked for me and my family for years!
Moderation has been a key component in my ability to simplify, organize, de-clutter, and de-stress my home, schedule, life, and family.
I'd love to learn any of your tips for living with more moderation or (better yet) to read how moderation has helped improve your life!