Do you keep your cell phone (or other electronics) in your bedroom at night? I'd love to know what works for you… and why!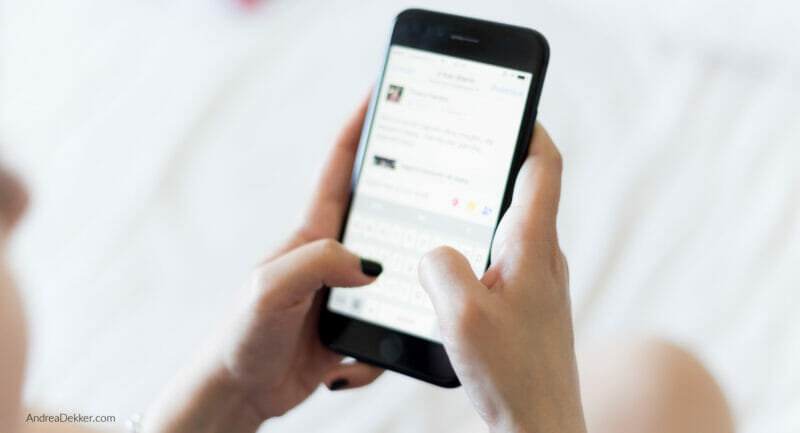 As I continue to pursue a simpler life at home, technology is one topic I've researched and committed to monitoring for myself and my family.
Since our children are all still relatively young, we haven't had issues with phones, tablets, or computers yet (because they don't have access to any of them!) 😉
However, for the first time ever, Nora (3rd grade) has weekly computer homework. It's just typing exercises, but it's a "gateway" to more freedom on the computer.
Also, Nora knows how to work our smart TV to find the shows they want to watch on Netflix, YouTube, Disney Jr, PBS Kids, and Nick Jr.
To be perfectly honest, I really don't think we have anything to worry about… yet. But I want to be prepared for future conversations, issues, or situations that will occur in the very near future (we'll have a middle schooler in just a couple of years!)
---
I've read a handful of books on smarter, safer technology use in the home. I've also watched a couple of documentaries geared towards the effects of social media and being constantly connected to the internet via our smartphones.
Books I've Read:
Documentaries I've Watched:
Hot Topic = Cell Phones in the Bedrooms…
So often, a recommendation of these books and documentaries is to remove cell phones (and all electronics) from the bedroom — for both children AND adults.
As I mentioned above, our children have no access to any electronics, and Dave and I only have our phones in our bedroom.
After watching and reading, I've felt like we should consider leaving our phones on our desk or in the kitchen… after all, they make very valid "arguments".
But I honestly don't feel like this suggestion makes sense for Dave and me.
Maybe I'm missing something though?
Backstory: Why we keep our phones in our bedrooms.
#1 = No Landline: Dave and I have never had a landline, so we've always kept our cell phones in our bedroom (even before we had smartphones, and even before we had the internet in our home).
#2 = Our Phones are Our Alarms: We don't have a traditional alarm clock as our phones work so well. We also use them as flashlights in the middle of the night (which has been SO handy when our kids wake up and can't find something in their bed.)
#3= We Like to Read Before Bed: We usually read for 10-20 minutes before turning out the light. And if one of us is more tired than the other, we can still read even with the light off.
#4 = It Feels Safer for Me: Keeping our phones in our bedroom feels like a "safer" option than leaving them out in the kitchen or office. I like to know that if something happened, I could quickly grab my phone and make a necessary call.
And on the flip side, if someone NEEDED to get ahold of us in an emergency situation, I would be close enough to my phone that I'd hear the vibrating ring and be able to answer.
As I read through the list above, I can come up with reasonable workarounds for my "excuses"…
Get a landline and keep that phone in our bedroom.
Keep a flashlight next to our beds
Read a book with the light on
Use the landline to call — and hope that people remember to call our landline instead of our cell phones if there is an emergency.
However, I keep going back to my original thought that it just doesn't feel necessary to go through the extra effort to NOT keep our phones in our bedrooms.
The phones don't feel like an obsession or distraction for us, they don't keep us up all night with text messages and emails, and they don't seem to detract from our quality of sleep in any way.
So… I'm curious…
---
Do you keep your phones (or any other electronics in your bedroom)?
If not, why not?
If so, what devices do you keep in your room? And why?
Share your thoughts in the comments — I'd love to start a discussion!
---