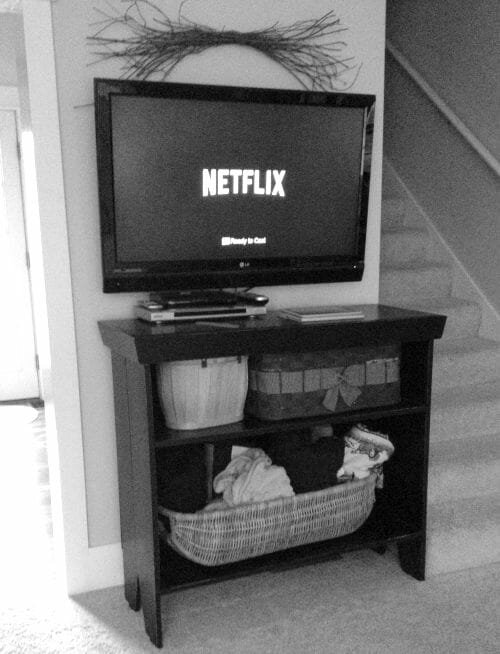 Over the past couple of years, I've talked about how much our family has enjoyed using Netflix (especially using it with ChromeCast)… and many of you have asked about our favorite shows to watch.
So, since I've had a little extra time to watch Netflix these past few weeks, I thought it would be a perfect time to share some of our family's favorite things to watch on Netflix.
ANDREA:
I'm a big chick-flick movie lover, so I constantly have a list of movies I'd like to watch if Dave is gone (or if I'm sitting on the couch with a newborn all day). I also scout out movies I think Dave will like and save those to my list for the nights when all our children are in bed at a reasonable hour and we have time to sit and watch a movie together.
The last movie we watched was The Butler and we both really enjoyed it!
Since I don't usually have 2-hours of free time to watch a full movie, I'll often watch it in parts… or I'll watch shorter TV shows. Here are some of my favorites:
America: The Story of Us (this is a really cool documentary all about the history of America — from the arrival of the Pilgrims through the current day)
The Office
Cake Boss
Property Brothers
Buying and Selling
Love It or List It
Storage Wars
Chopped
The Pioneer Woman
DAVE:
Dave watches many of the same shows I watch (the documentaries, The Office, and the home renovation shows) but he also watches:
Psych
Old James Bond movies
NORA:
Nora is our TV-watcher. She has been fascinated by TV since she was an infant (Dave's mom said he was too) and would literally watch it all day long if we let her.
I'm completely fine with her watching some TV every day… so when she gets to "watch a show" these are her favorites:
Cat In The Hat
Curious George (she especially loves it when they have new movies)
Thomas and Friends
Chuggington (another train show)
Strawberry Shortcake
Veggie Tales
Doc McStuffins (via the Disney Junior App)
SIMON:
Simon really isn't interested in TV at all. He will occasionally watch a Baby Einstein DVD and excitedly dance along to the music… but other than that, he's rarely entertained by TV for more than a few minutes. He'd much rather look at books or play with his toys.
That said, there are 2 shows on Netflix that will hold his interest for at least a few minutes…
Daniel Tiger (it's interesting that Nora has "moved on" from Daniel Tiger and now Simon is the one getting excited about it!)
Color Crew (a show with crayons coloring pictures)
So that's the current list of shows you'll most likely find on our Netflix Playlists.
I appreciate that Netflix makes it easy to keep track of our favorite shows too, because we can create separate profiles for each person in our family. And although we usually just watch the shows on our TV, it's also easy to watch them from any of our computers, our iPad, or even our phones — thanks to the Netflix App.
Now, please don't assume that we are a TV-obsessed family. We actually only use 1 TV and it's definitely off more than it is on.
Also, I should mention that (although this might sound a bit sad) watching Netflix is currently Dave and my main form of "entertainment" since there's not a whole lot we can do with 3 kids 3 and under.
We wait until they are sleeping, and then take turns choosing what we'll watch. Sometimes we fold laundry while we watch, sometimes Dave grades papers while I respond to blog comments, and sometimes we just eat a big brownie sundae with our feet up!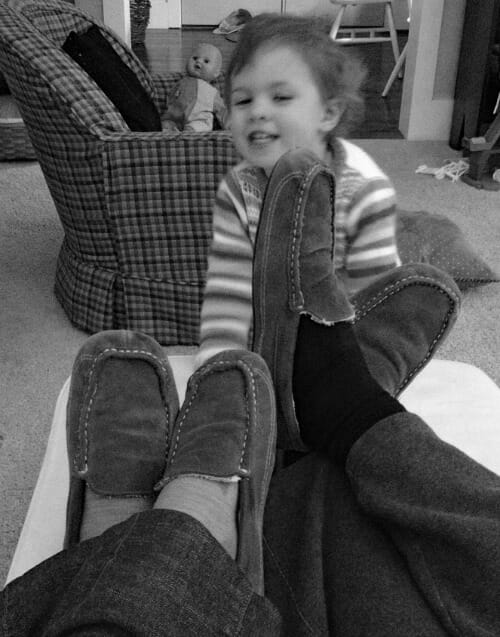 Although we most definitely have more time to watch Netflix movies and shows during the summer months, I'm sure we'll find time to watch during the school year as well…
So please share!
What are your favorite Netflix shows?