As a child, I vividly remember watching my mom and grandma can and preserve so much food every summer and fall. After I was old enough to help, I realized that it was a actually quite a bit of work… but everything tasted SO much better than the storebought alternatives.
Now, 10 years into canning on my own, I'm happy that I have continued the tradition and that my own kids can watch me preserve the food from our garden and from local orchards. However, I am also very thankful it's no longer a necessity for American families to can and preserve all their own food in order to have enough to eat during the long winter months.
I like doing it as a hobby, but I don't know if I could ever can enough food for our family to eat all winter!
Over the years, as I shared some of my canning journey here on my blog, I have been continuously asked for my "favorite" canning and preserving recipes. And while I have several recipes already posted on my blog, there are many other recipes I use from other websites and blogs.
In an effort to compile all my favorites in one convenient location (both for myself and for you) I thought it might be nice to link to them all in one post… just in time for peak canning season here in West Michigan!
NOTE: Several of the recipes I link to below are blog posts I wrote 5-6 years ago, so the photos are tiny and very poor quality. That said, the recipes are still the same ones I've been using for 10+ years and the same ones my mom and grandma have been using for much longer than that!
CANNED FRUIT:
JAMS and JELLIES:
Jams and jellies are by-far the easiest way to start out canning — and there are plenty of freezer jam recipes if you have an extra freezer and don't want to can. I usually can several varieties of jam every 2-3 years and then take the years inbetween "off".
NOTE: Here's a link to several more posts I wrote about canning jam.
PEPPERS and PICKLES: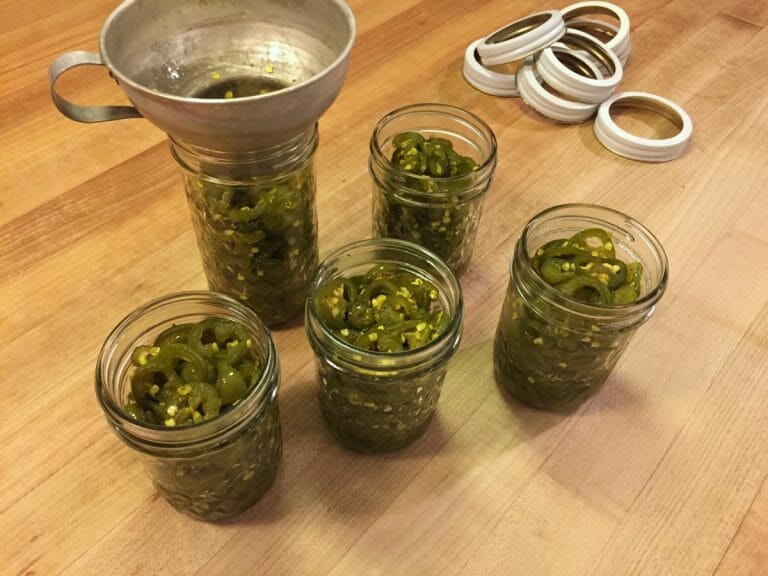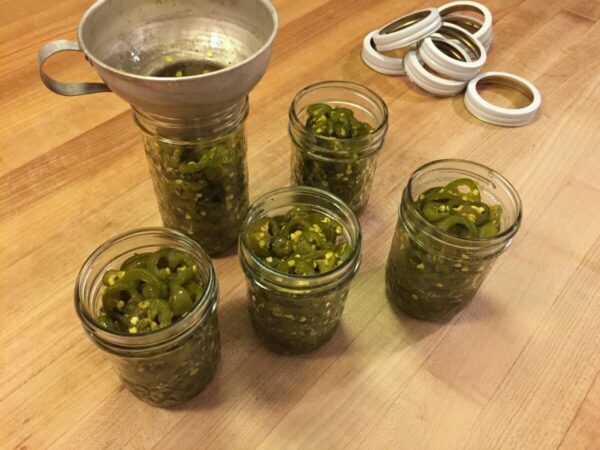 TOMATOES and SALSA: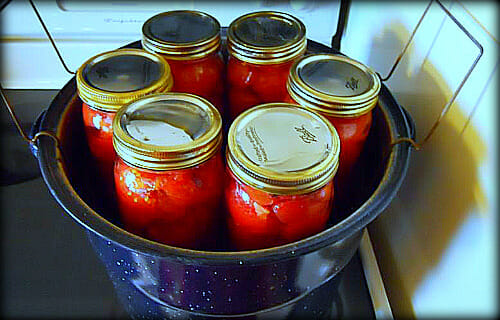 As you'll notice, there are A LOT of things we do not can — mainly because we don't like the texture of most frozen veggies and we prefer the taste of many store bought items over home canned alternatives (like salsa and pasta sauce). So if I don't have a recipe listed above, it's because I don't can it 🙂
That said, I'd love it if you shared some of YOUR favorite canning and preserving recipes in the comments!