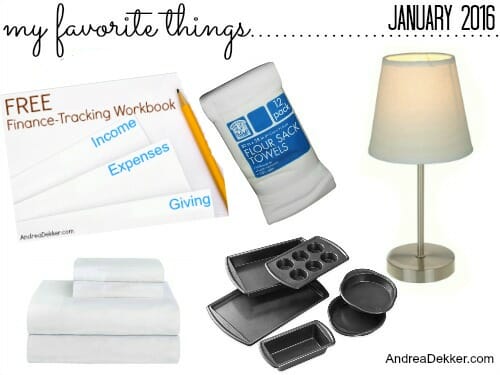 Happy New Year!
I hope you all had at least a few moments to relax a bit over the holiday season. I know our Christmas week was fairly busy with parties, out-of-town relatives, and all the extra stuff we try to pack in when Dave is home from school for a week, but I did get some time to relax!
I shared more about Christmas break in yesterday's post, and today, I'm back with a few more of my favorite things. As always, be sure to check out some of my favorite things from past months and share your favorite things in the comments!
DISCLOSURE: None of these products are sponsored in any way; however, some of the links below are affiliate links — which means that at no cost to you, I may get a VERY small commission. However, I hope you know that I'm only promoting the products below because I use them daily in my own home and life. Read my full disclosure policy for more information.
Wilton Advance Bakeware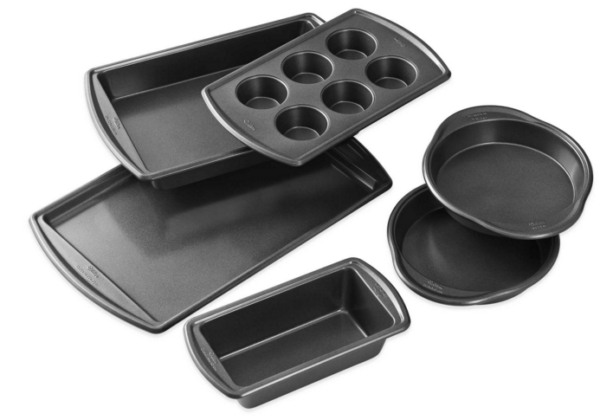 I replaced all my baking pans a few months ago — and it was well overdue.
After 10 years of almost constant use, my baking pans had seen better days — proof that they literally "don't make things like they used to" since both my mom and Dave's mom still have baking pans from when they were first married.
I think the non-stick pans have a shorter "lifespan" as well — but I do like the non-stick, so I used a bunch of coupons and gift cards to replace all my baking pans from Bed Bath and Beyond. (Sort of an early Christmas gift to myself!)
I wasn't exactly sure what pans I was going to buy — and I honestly didn't do any research. I just went to the store and browsed around to see what they had available, what the prices were, etc. etc.
I ended up choose the "Advance" line of Wilton pans — simply because they were less expensive than some of the other brands, and I've had good experiences with Wilton brand products in the past.
These pans were instantly on my list of favorite things as they are honestly some of the nicest baking pans I've ever used — and when they say "non-stick" they mean "non-stick"
I don't even think you could bake egg or cheese on to these pans — everything slides right out. In fact, I baked brownies the other day and cut them up to bring to a friend. When I was finished cutting them up, I put the pan back on the counter, and later that day, I almost put the pan right back in the cabinet because it was so clean that I almost forgot I had to wash it yet!
I would highly recommend the Advance line of Wilton pans to any of you who are looking to replace your current baking pans. The prices were quite reasonable (especially with the $5 Bed Bath and Beyond coupons) and they really are nice baking pans.
I couldn't find much of a selection on Amazon, so here's the Bed, Bath, and Beyond link
.
Tiny Lamps in Every Room
I know this is SUCH a weird thing to put on my list — but truly, one of my favorite things is having tiny lamps in every room. I turn them all on every night during the winter (when it gets dark so early) and it just gives the house a lovely glow.
It's also nice because then our kids can roam from room to room without needing to reach the light switches (or forgetting to turn the lights off again). And if we leave the house for a bit, we can come home to a little light without wasting lots of extra electricity.
I have found all my tiny lights at garage sales or thrift stores so I don't have specific links — but here is something similar on Amazon. I usually use LED bulbs that are equivalent to 15 or 25 watts so they don't get hot or use much electricity.
In the nursery, I use a navy blue light bulb so it's extra dim — just so we don't get totally blinded if I need to turn it on in the middle of the night.
.
My Finance-Tracking Workbook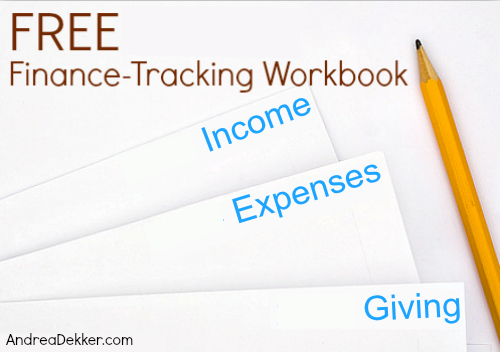 For the last 5 years, I've shared my free finance-tracking workbook here on the blog — and I've personally been using some form of this workbook to track my own finances for the last 12+ years!
It is most definitely one of my favorite things as it has helped me to manage my finances in such a simple way.
This workbook allows me to see where my money is coming from, where it's going, and what our overall surplus is at the end of the year. It has been really fun to look back over the past 12+ years and see how drastically our financial picture has changed!
This is NOT a budget, but in my opinion, it's the first step to creating a workable budget.
Check out this post for more information!
Celeste Home Ultra Soft Flannel Sheets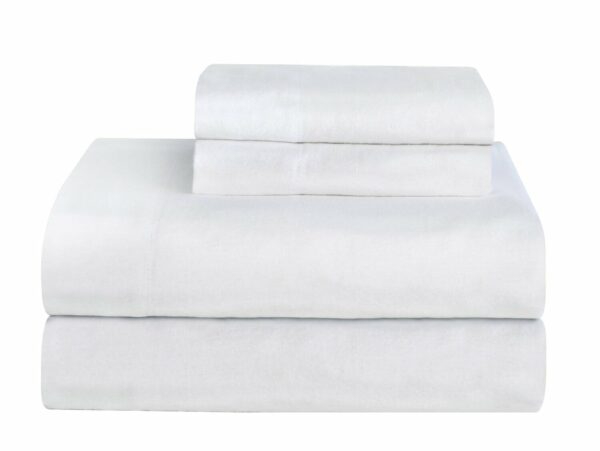 It's been a full 2 months of sleeping with flannel sheets — and I suppose you could say that I'm "converted" 🙂
Dave was SOOOO happy that I finally agreed to put flannel sheets on our bed, and I have to say that we were totally missing out these past 10 winters. I guess I never liked flannel sheets because they often made my restless legs feel more restless. However, that doesn't seem to be the case with our new flannel sheets.
Thanks to a Walmart gift card I got earlier this fall, I purchased a set of Celeste Home Ultra Soft Flannel Sheets (in white of course) and we've been enjoying them ever since.
My favorite thing about them is that we no longer need to use our heating blanket in the winter to warm up our sheets. Also, when I get up with James in the middle of the night, my side of the bed isn't freezing cold when I come back.
I have a feeling we'll be enjoying these flannel sheets for many winters to come — my only "problem" is that now I need to find some place to store our extra set of sheets!
.
Flour Sack Towels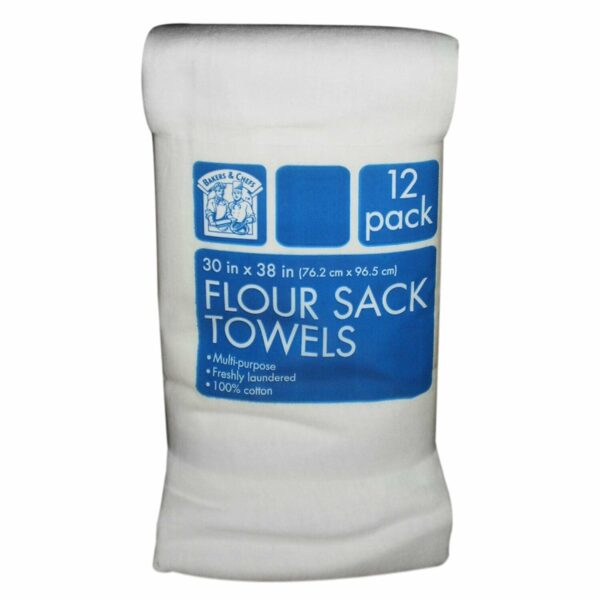 Since it's January — and there are often lots of sales on linens this month, I thought it would be a good time to share about my favorite flour sack towels that I use in the kitchen.
We got a set of these for our wedding — and I almost brought them back because they were so thin that I figured they wouldn't be good for drying anything. However, I'm SOOOOO glad I kept them!
My flour sack towels are my most favorite towels for drying dishes (either when they are hand washed or when they are still a bit wet out of the dishwasher)… and they are also fabulous for drying produce and using in bread baskets.
We actually use 2 different towels on a daily basis — red to dry our hands, and the white ones for dishes or food.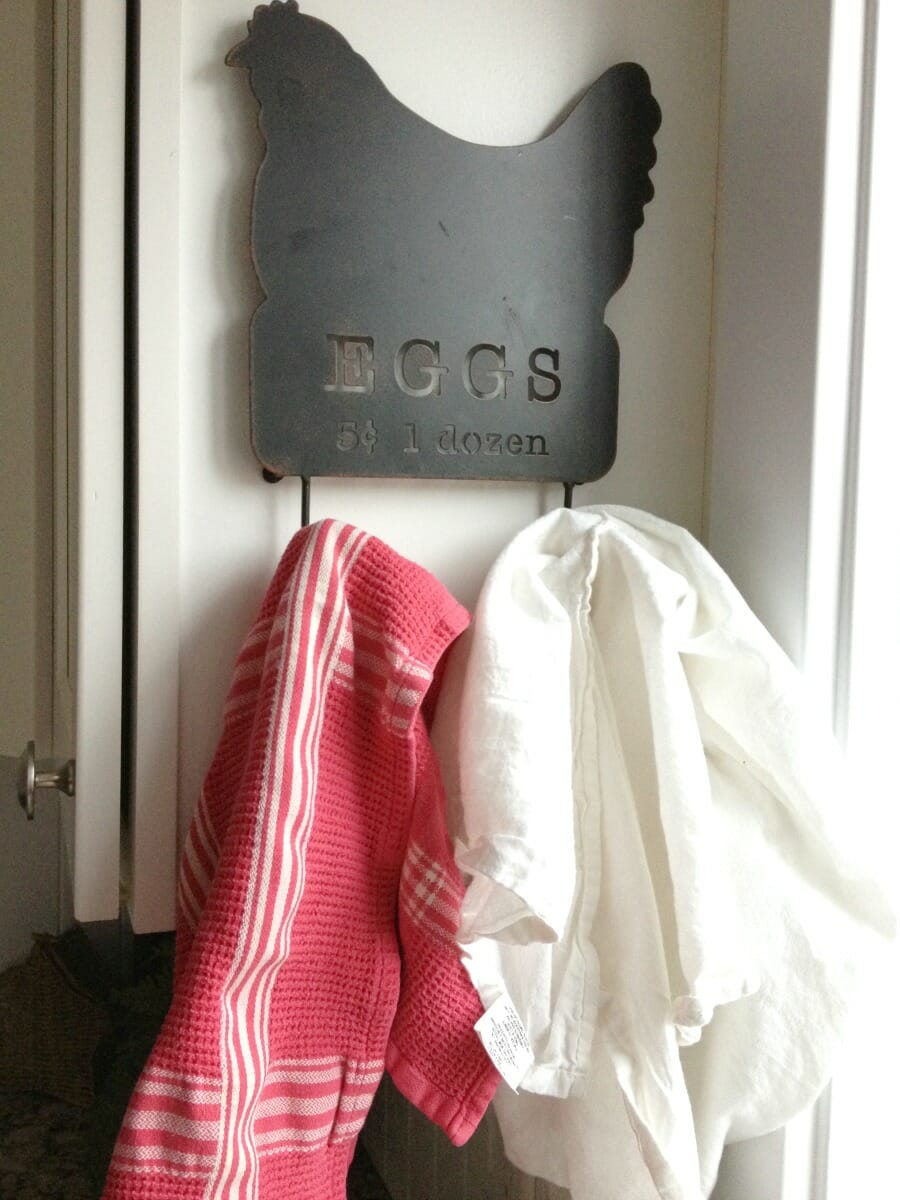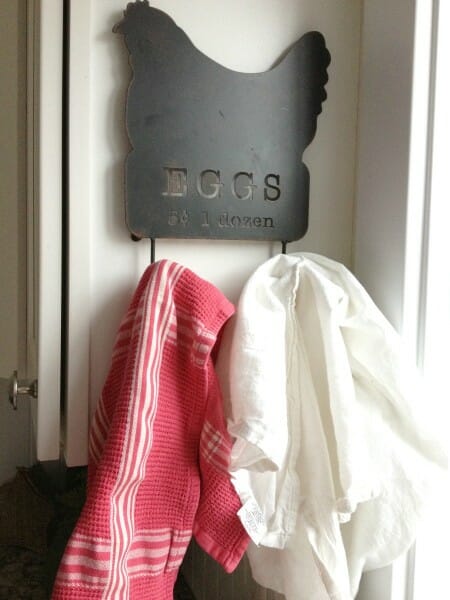 I buy the 28″ x 28″ towels as those are plenty big enough for me — but you can get bigger ones if you want. I have 7 — one for each day of the week — and I swap it out every day. I bleach them in hot water.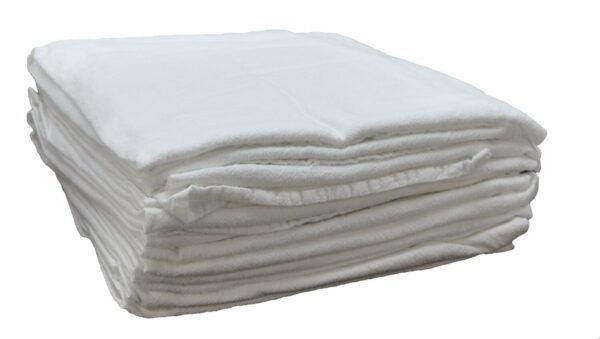 .
That's all for me this month.
Make sure you check out my previous month's favorite things — and feel free to share some of YOUR favorite things in the comments below!