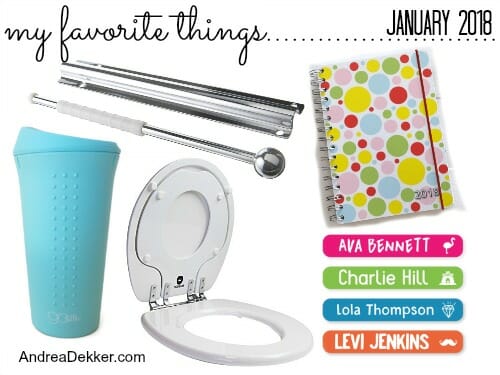 As much as I love the holiday season, I'm fairly confident I love January even more (I literally took all my Christmas decorations down on Christmas night!)
I love getting back to my "normal" routine again, I love purging and paring down after 2 months of accumulating, and I love the promise of a fresh new year!
I also love sharing a few more of my favorite things with you!
DISCLOSURE: None of these products are sponsored; however, some of the links below are affiliate links — which means that at no cost to you, I may get a small commission. Please know that I use these products daily in my own home and life. Read my full disclosure policy for more information.
Closet Valet Rod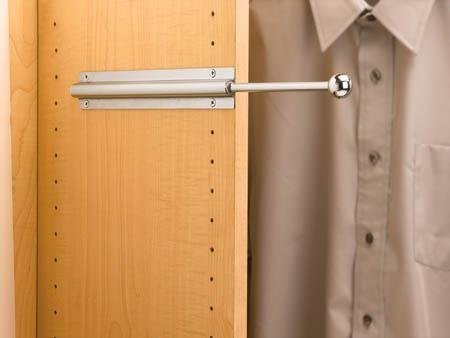 This might sound like a super fancy feature reserved for glamorous walk-in closets… but I assure you, Dave and I actually have a very average-size reach-in closet.
In order to maximize our closet space, we installed a customized closet system that includes short-hang for Dave and for me, several feet of shelving, and a section of long-hang for pants, dresses, skirts, etc.
We also incorporated a pull-out mirror and a pull-out valet rod into our design — both of which we use every single day.
I use it regularly to hang items that I don't want to dry all the way in the dryer, and Dave uses it every night to hang whatever he's planning to wear the next day.
It's such a handy "tool" to have in our closet — and they are very reasonably priced on Amazon or at most hardware stores.
.
Personal Planner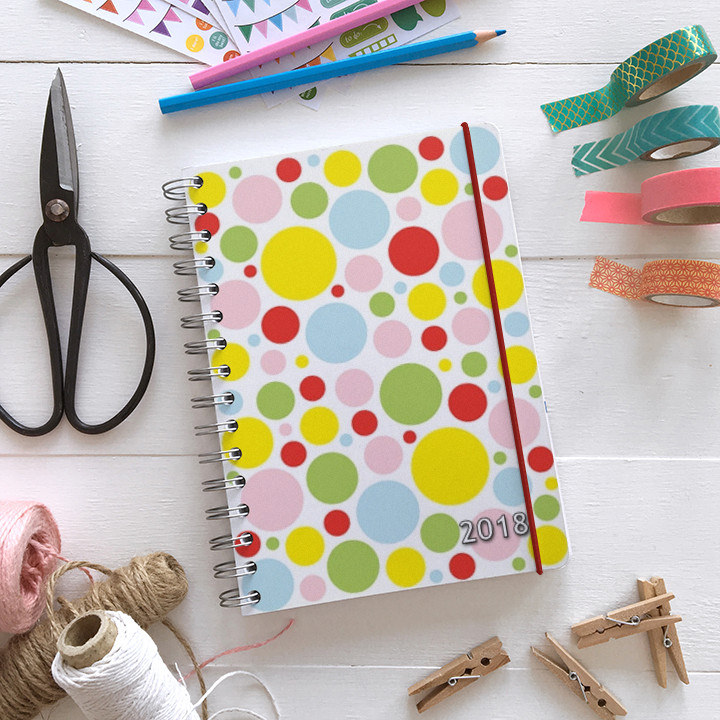 I've been using my Personal Planner every day for the past 5 years now — and as I looked back through the last several years of "favorite things" I don't think I've ever officially included it in one of my posts!
So if you were wondering… I definitely DO love my personal planner!
I love that there are so many customizable features… and the fact that is always seems to function perfectly for my schedule, my family, and my life.
Since I remember best when I write things down, my planner is an invaluable tool to help me simplify and better organize my life!
Oh, and I'm offering a Personal Planner giveaway and discount coupon TOMORROW!!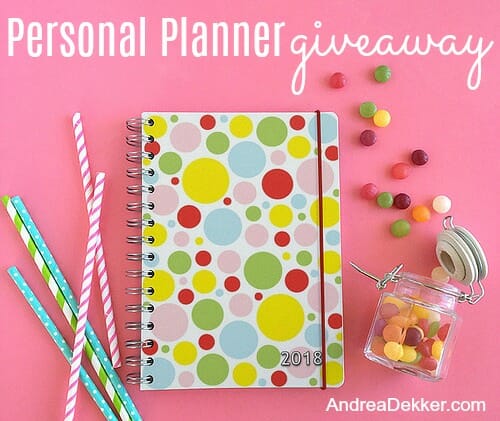 .
Adult/Child Nesting Toilet Seat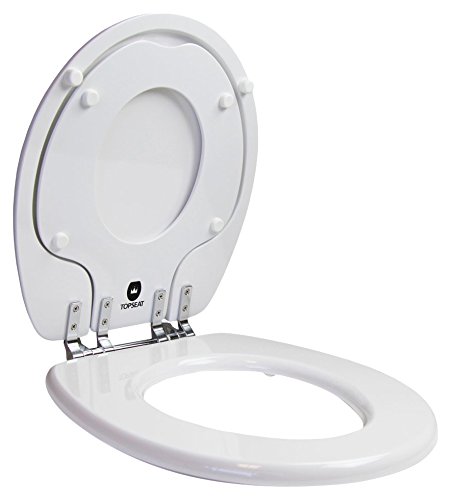 We're in the process of potty training James (he's so excited to wear underwear!) so this favorite thing is very fitting for our family!
If you have potty-training children (or any children under 8 living in your home) this toilet seat is SO fantastic! We have this seat on 2 of our 3 toilets and the kids just love it.
As you can see by the picture above, the child's seat is "nested" inside of the lid and held tight with a magnet. So when you lift up the toilet lid, the adult seat is always ready to go. However, a child can quickly and easily pull down the smaller child's seat to rest on top of the adult seat.
This completely eliminates the need for a removably potty seat or a potty chair that drips all over the floor.
The child's seat is easily removable by loosening a few screws (for whenever we are FINALLY finished with this stage of life — probably in another 10 years!) and in general, it's extremely easy to install.
Also, it's very easy to clean and (in my opinion) much less messy than using a removable potty seat.
I should mention that we still do have a removable potty seat that we take with us on vacations.
.
Personalized Name Lables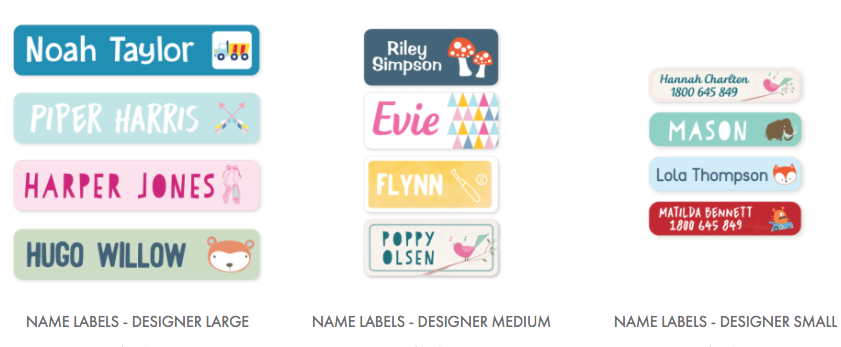 Anyone with multiple children, grandchildren, nieces, or nephews most likely knows how "important" it is that everything is fair and equal in the minds of children! 🙂
In all reality, I try really hard to teach my kids that life is NOT fair, and that they don't all need to get and do and have the exact same toys and privileges as their siblings or friends.
However, there are plenty of times when they do all get the same thing, in the same color… and we need some way to differentiate which item belongs to each child (Heaven forbid they just share everything!)
And now that Nora is in school, she often needs labels on her things….
So about a year ago, I ordered a bunch of personalized name tags from Stuck On You. They have a huge assortment of styles, colors, sizes, fonts, etc. but I went with the mini name labels with a different color for each child (I ordered some for Clara this fall!)
I really like these labels as they seem to stick to almost anything! They are also very thick and almost impossible to rip. I'm not sure they would work for clothing — but Stuck On You has a whole line of iron-on clothing labels if that's what you're looking for!
.
Silicone Travel Coffee Mug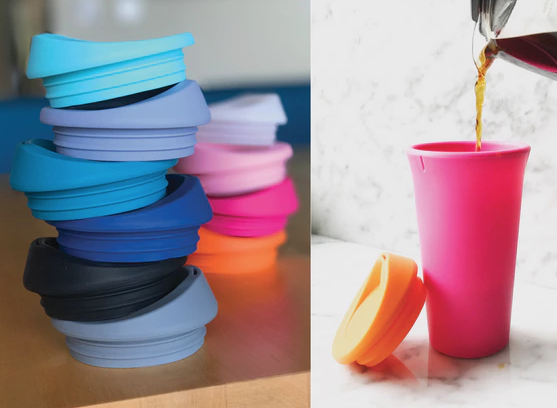 Most of you probably know that I don't drink coffee, or really any hot beverage — however, Dave often takes a mug of coffee to school with him in the morning.
He needed a new travel coffee mug, so I recently gifted him with this silicone travel mug from SiliKids (the same company we get our kid's siliskin tops and straws from).
The mug is super sturdy, microwave safe, dishwasher safe, and freezer safe. Plus, since it's silicone, it's very easy to clean and sterilize.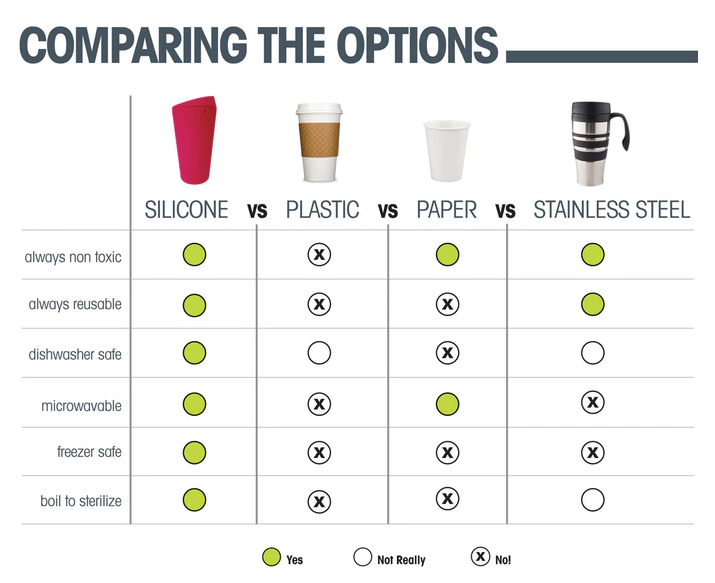 I've slowly been switching over to Silicone for more and more things in our kitchen and I'm always happy with the switch — this coffee mug is another winner in my book!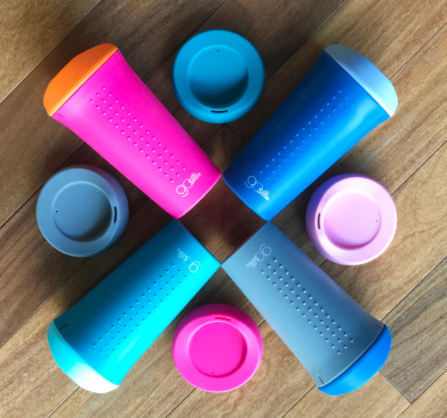 .
That's all for me this month.
Make sure you check out my previous month's favorite things — and feel free to share some of YOUR favorite things in the comments below!