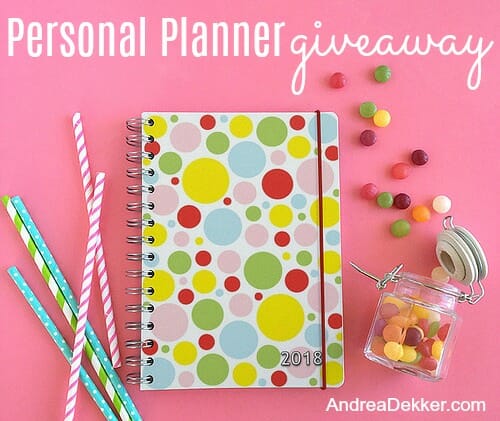 I'm not sure I can get away with starting another New Year without sharing another Personal Planner giveaway and discount code here on my blog!
As many of the long-time readers know, I have faithfully used my Personal Planner for the past 5+ years — even after adding 4 kids into the mix! I suppose this is a testament to how flexible the Personal Planner is — with so many great customizable features, I can mix, match, change, tweak, and tailor this planner to fit MY needs year after year.
I know so many of you also use a Personal Planner, so if you're itching to place your 2018 order, just scroll to the end of this post to grab your discount coupon 🙂
I opted for this fun polka-dot pattern this year (Nora is jealous!)
It's so fun and bright… it's just begging me to be productive!
.
I generally use the same layout and personalized options each year, but this year, I decided to switch up the weekly page layouts. I'm trying horizontal daily columns instead of vertical columns as I feel it might work better for the types of lists and to-dos I have now.
If I hate it, I'll go back to vertical next year again — but so far, it seems to be working well for me!
.
If you'd like to know exactly how I personalize my planner up, you can read those details towards the bottom of this post.

And if you're interested in learning how I use my Personal Planner, this post will be helpful (I wrote it 2 years ago, but still do basically the same thing.)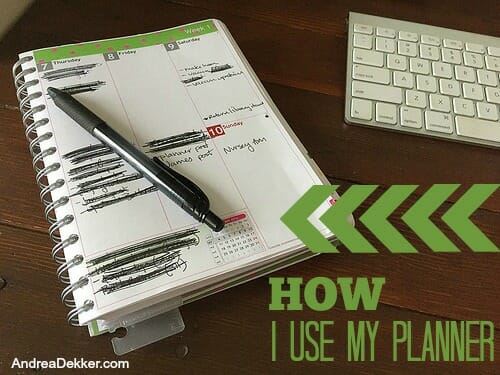 The Personal Planner is my absolute favorite planner — which is why I've been using it for 5 years now! I think the only way I'd love this planner more is if it actually DID my to-do's for me 🙂
If you'd like to give the Personal Planner a try, take a few seconds to enter the giveaway below!
.
Enter To Win This Giveaway!
Today, ONE lucky reader will win a Personal Planner voucher for a planner of your choice!
Also, all Andrea Dekker readers will get 15% off using code: A-DEKK-ER15 from now through January 10, 2018.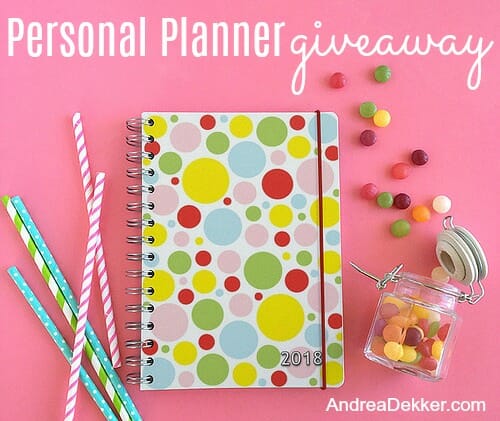 To enter, simply use the Rafflecopter widget below (it might take a second to load).
This giveaway ends at 11:59 pm EST, Monday, 01/08/2018 and is open to ANYONE, 18 years or older. The winners will be randomly selected via Rafflecopter and notified via email. I received a duplicate prize package in exchange for hosting this giveaway — but all opinions are 100% my own. Please see my full disclosure policy and contact me with any questions you have. Good luck!