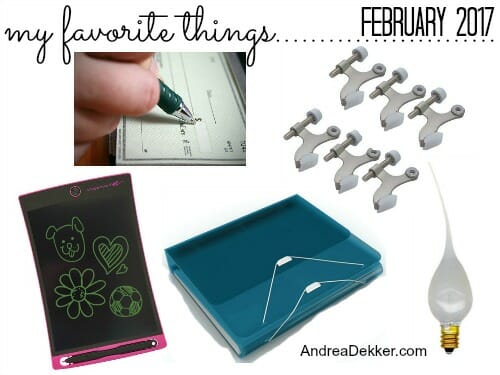 It's February — the month of love — so it only seems fitting that I should share a handful of things I LOVE!
One is a newer favorite, the other 4 have been favorites for years and years! As always, be sure to check out some of my favorite things from past months and share your favorite things in the comments!
DISCLOSURE: None of these products are sponsored; however, some of the links below are affiliate links — which means that at no cost to you, I may get a small commission. Please know that I use these products daily in my own home and life. Read my full disclosure policy for more information.
Boogie Board Jot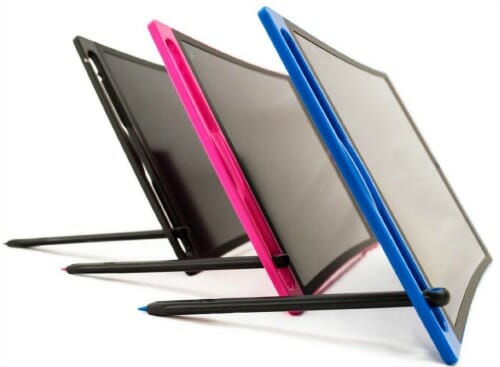 We gave Nora a Boogie Board Jot for her 5th birthday in November — and it has quickly become a fought-over item in our home. We already have one purchased for Simon's 3rd birthday next month… and I'll probably just give one to James around the same time too since ALL the kids want to play with this ALL the time!
They actually are REALLY cool!
You can literally draw anything you want to draw, and then press the circle button at the top to completely clear the screen — the start drawing again. No wasted paper and no mess of markers and crayons.
They are the perfect size for kids (but they would work well for adults too), and they are great for car trips too.
Ours came with a leather cover and magnets on the back — so we can store it on the magnet board in the kid's play area.
In my opinion, a Boogie Board would be an awesome gift for anyone of any age (well, maybe 18 months and up!)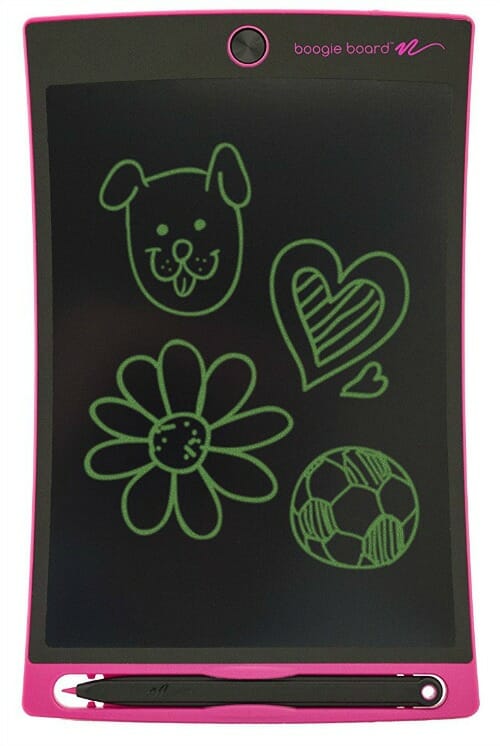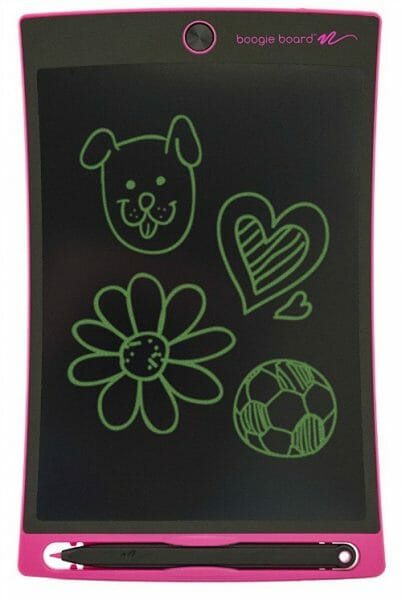 .
Hinge Pin Door Stoppers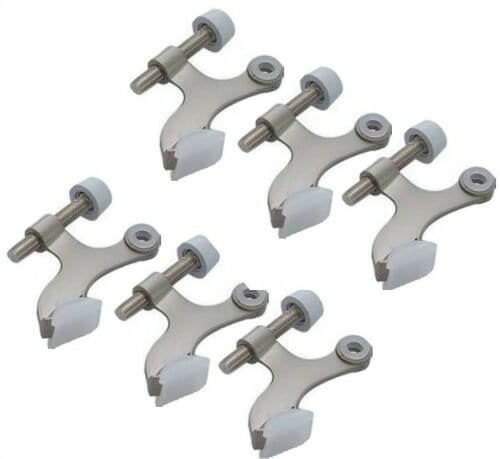 If you hate smashing doors open in the back of your wall, but don't want the more old-fashioned door stoppers screwed into your baseboard, you need to buy a few packs of these Hinge Pin Door Stoppers.
As far as I know, they fit pretty much any hinged door and are basically unnoticeable unless you are really looking closely at the back side of the closed door.
They can be installed by simply pulling the top pin out of the door, slipping this door stopper on the pin, and then inserting the pin again. And the adjustable screw portion allows this door stopper to stop the door at any point (so you're sure to save your walls!)
We have them on every door in our house!
.
Online Banking / Direct Deposit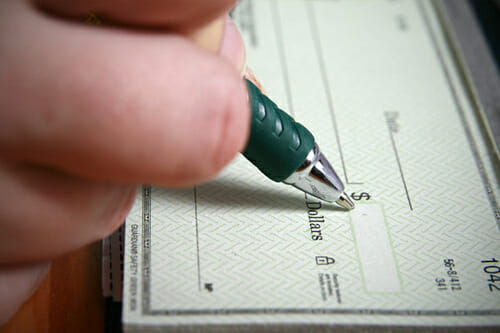 Online banking paired with direct deposit has saved me hundreds and hundreds of trips to the bank over the past 10-15 years… and even though I can't get all my various paychecks directly deposited every month, the vast majority of them are — and I am so thankful.
Not only do I never need to worry about losing the paper checks or cash, I save time and gas driving to the bank, and I don't need to bundle my kids up and get them strapped in the car!
If I want to transfer money from one account to another, it's just a few clicks of my mouse. If I want to send money to a company, I just log into my PayPal account (which is tied to our bank account) and send the payment. If I need to send an invoice, I just send it through PayPal and the money shows up in my bank account within a couple of days.
The convenience this has offered my life is so fabulous — it definitely deserves a spot on my Favorite Things list!
.
Duo Binder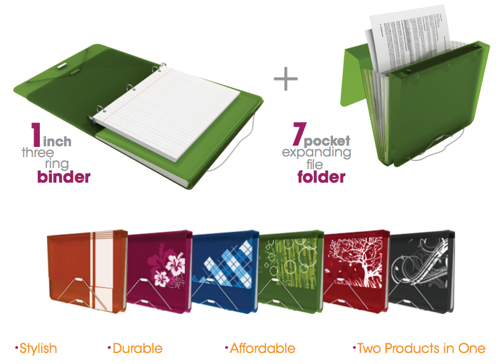 We've used the Duo Binder to organize all sorts of paper things around our house for many years now… and one reason I love it so much is because it really does 2 jobs in one.
It's a 3-ring binder for all the documents I want to keep at my fingertips, and a handy accordion folder for larger packets of information or for quickly sorting items.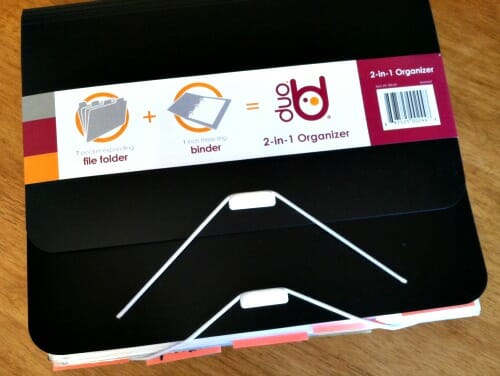 At home, we use one Duo Binder to hold manuals and warranty information and another one to organize all our craft papers.
We also use a Duo Binder to organize all our important documents (which I shared more about last week).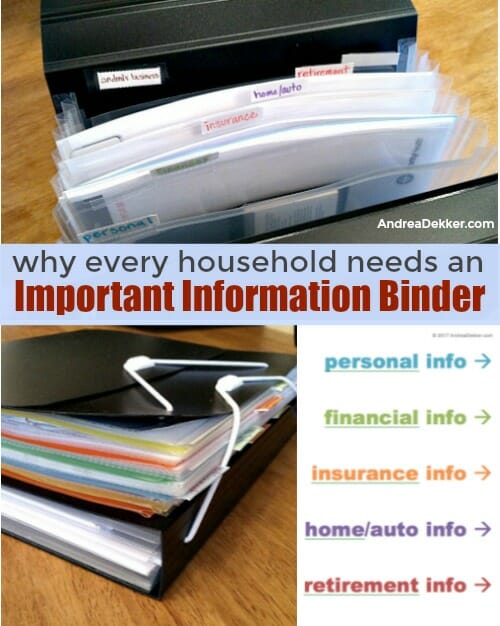 The uses for these binders are endless — receipts, photos, holiday cards, recipes, scrapbook supplies, etc.
.
Silicone Dipped Candle Light Bulbs

Last year, I mentioned that I love having little lights in every single room — especially during the short, dark winter days. I love the soft glow of a tiny light in the corner of all our rooms so we don't necessarily need to turn the lights on just to quickly grab something.
Of course, we turn the lights off when we sleep, but it really makes our house feel homey in the evening hours!
One of my most favorite little lights in our entire house now lives right next to my side of the bed… and the kids think it's pretty cool too! It's a tiny lamp that's made to look like an old candle, and I put a silicone dipped light bulb in it to really give it the look of a burning candle.
Almost every night when I turn it on after dinner, Simon comes into our bedroom and asks to "touch the fire"… and then he says "not hot!" like it's surprising him night after night that the candle is not hot 🙂
.
That's all for me this month.
Make sure you check out my previous month's favorite things — and feel free to share some of YOUR favorite things in the comments below!