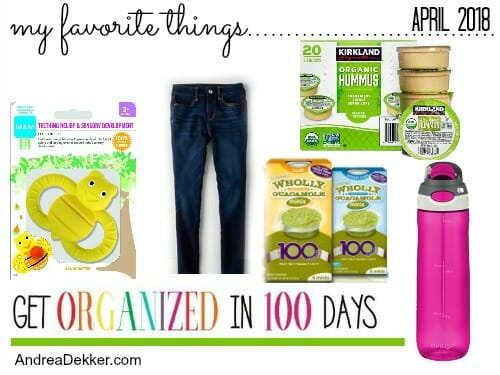 It's officially Spring Break for both Dave and Nora — and, as you'll read below, Spring Break is most definitely one of my Favorite Things!
Today, I'm sharing a handful of other favorites… all of which someone in our household has used and enjoyed in the last 24-hours!
DISCLOSURE: None of these products are sponsored; however, some of the links below are affiliate links — which means that at no cost to you, I may get a small commission. Please know that I use these products daily in my own home and life. Read my full disclosure policy for more information.

Also, check out my Amazon Market for all my favorite things.
Contigo Water Bottles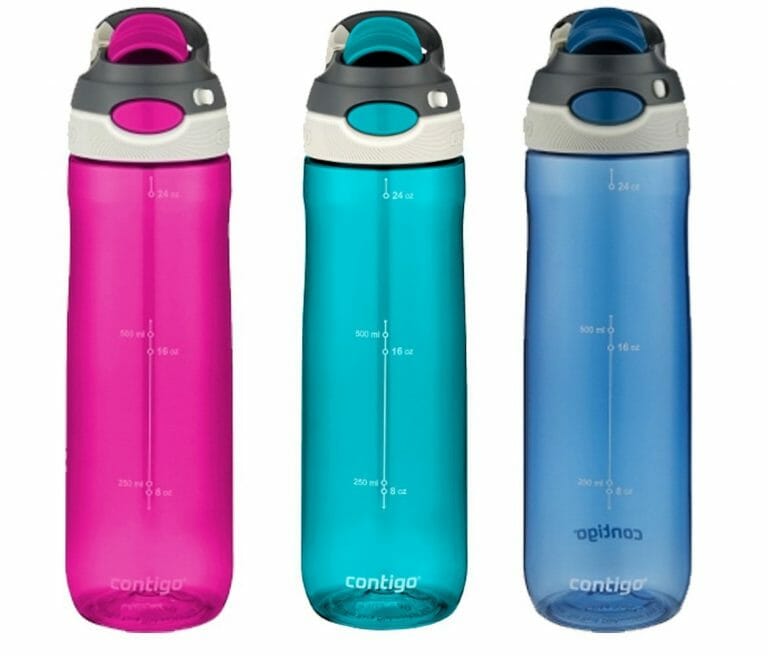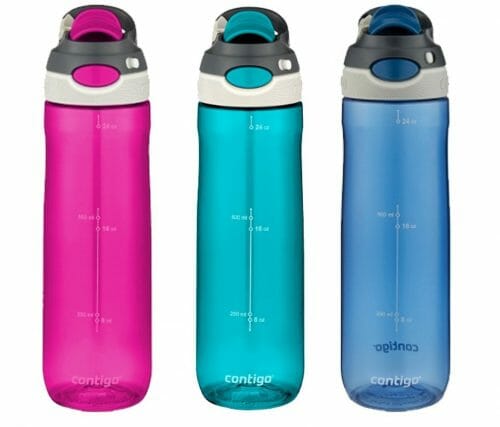 For the last 6-8 years, Dave and I used an Aladdin One-Handed water bottle. We both really loved that water bottle — it truly is spill-proof, leak-proof, and so easy to use.
However, we were ready for a change, and for a water bottle with a spout that's easier to clean.
So a few months ago, I found a 3-pack of Contigo AutoSpout water bottles at Costco for the same price as ONE Aladdin water bottle, and I snatched them up. (Note: the Amazon price is much higher than the Costco price).
I also got a 3-pack of the kids Contigo water bottles too (again, much cheaper at Costco than on Amazon.)
Everyone in our family loves their new water bottles, and since I am constantly asked about what water bottles we use, I figured it was finally time to share them on my Favorite Things list!
I think my favorite thing about the kid's water bottles is the little carrying hook that makes it super easy for small fingers to carry the water bottle around.
The adult water bottles also have the carrying hook that opens up so it can attach to the strap of a bag, which is a nice feature in my opinion!
They are dishwasher safe and very easy to clean — although we only ever put water in them, so it might be a different story if you're putting milk or juice in them.
.
High-Waist Pants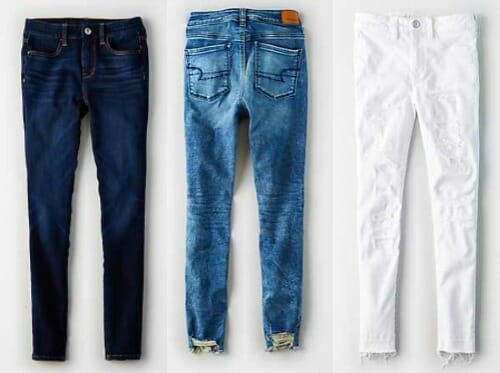 I might be showing my age with this one — or maybe the fact that I've birthed 4 babies — either way, I will no longer wear "low-waist" pants of any type or size.
I got hooked on high-waist pants 2 years ago when I purchased my high-waist swim suit bottom (they are amazing!) and realized how much more comfortable and flattering high-waist pants are for me.
Thankfully, the high-waist is in style right now, so there's a huge variety of colors and sizes of high-waste pants to chose from these days. My favorite brands are American Eagle (they have a super-high-waist option), Ann Taylor, and Faded Glory (a Walmart brand, I believe) — all of which I've been able to find used from ThredUp, Swap, and our local thrift store for a fraction of the price!
I just got these cute high-waist floral pants (pictured below) last week for $1 at our local thrift store. They are originally from Old Navy, and will be perfect for spring (obviously, I pull my shirt down for normal wear!)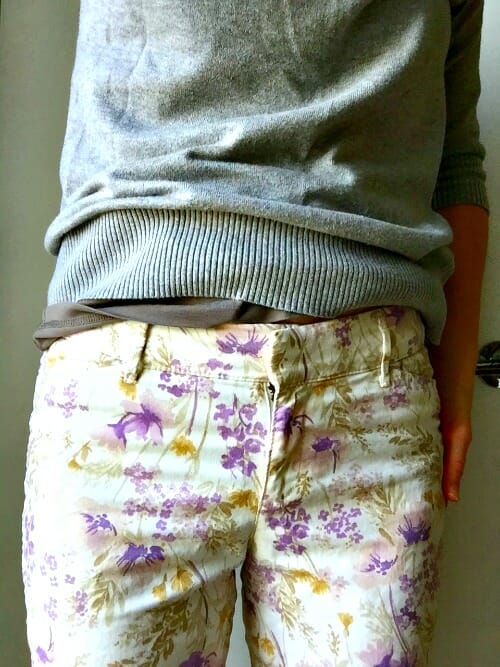 Let's hope high-waist pants are a trend that sticks around for a bit!
.
Single Serving Hummus and Guacamole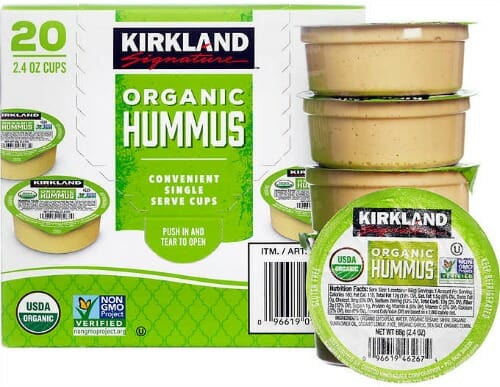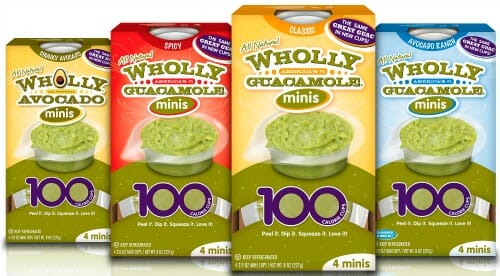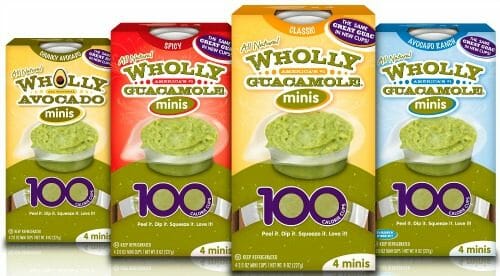 Dave and I really like guacamole with tortilla chips and hummus with raw veggies; however, I really do NOT like how quickly it goes bad if we open a large container and keep the leftovers in the fridge.
I was excited when I found another good Costco deal — single serving size containers of guacamole and hummus, ready to go whenever we want a snack or a simple side dish.
One container is the perfect size for one person, so we no longer waste even one drop of delicious hummus or guacamole!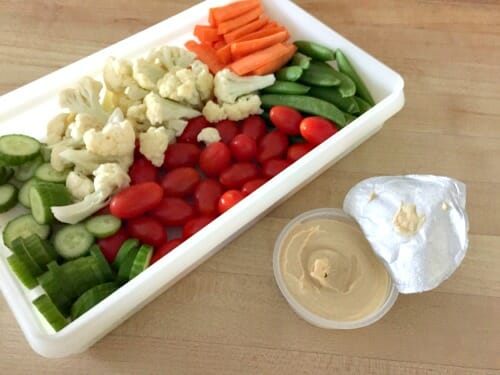 .
100 Day Online Organizing Course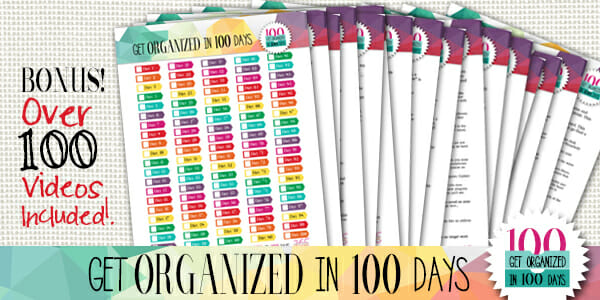 Back in December, I promoted Lisa's 100 Day Organizing Course, and I've heard from several of you who signed up and LOVED the program.
I've also gone through the program myself (mainly just to see what it's like) and I'm SO impressed with the quality and thoroughness of every single detail.
Everyday is a new email with new links, blog posts, podcasts, videos, tips, tools, etc. all related to one specific area of our home. Lisa not only tells you what to do, she also shows you how she does it in her own home and life, and provides invaluable tips and resources to help you finally get your entire home decluttered and more organized in 100 days.
Registration is now open for the next session, but only through April 3 (TOMORROW)!
If you'd love to get your house in shape but just don't know where to start, this course is the perfect fit for you!

.
MAM Rubber Teethers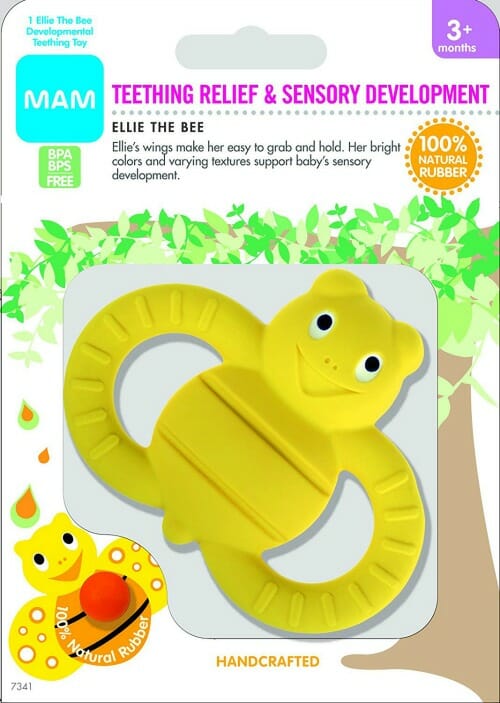 Since Clara has always been a finger sucker, we haven't had the need for our beloved MAM pacifiers (our home is now pacifier free — yippee!)
However, Clara absolutely LOVES her new MAM Rubber Theether (a.k.a. "Clara's bee", as it's known around our house!) I gave it to her a couple months ago, and she has hardly put it down since!
It's so soft and rubbery (obviously!) It must feel really good on her gums because she gnaws on it constantly — perfect for her TWO little teeth that are coming in.
It's super easy to simply wipe clean (I also use the MAM pacifier wipes I mentioned last month). Just note, the directions say to boil the teether for 5 minutes before using it the first time.
If you're looking for a fun, colorful item to toss in with a baby gift, or something new for your own baby, I would highly recommend these theethers — they are the most favorite teether I've ever used for any of my kids so far!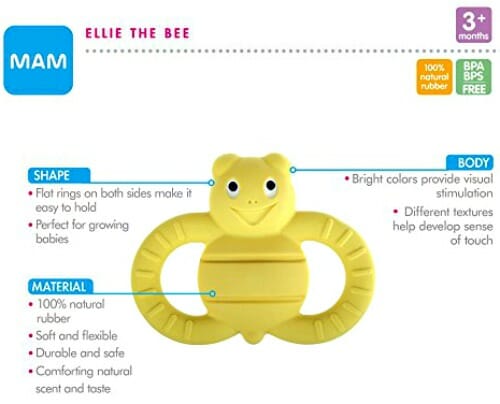 .
BONUS Favorite Thing: Spring Break At Home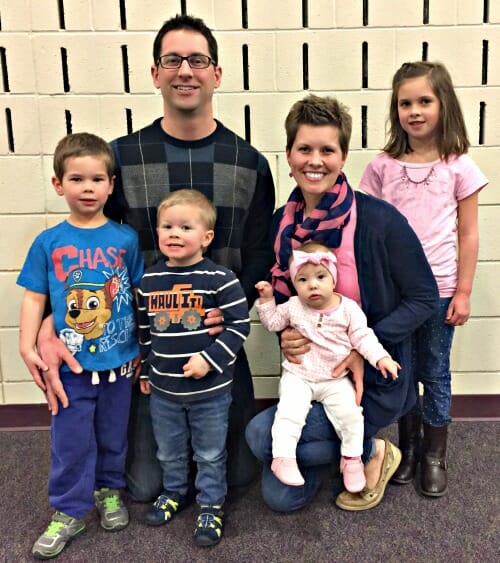 Last Friday was Dave and Nora's first official day of Spring Break — and boy am I SOOOOOOO thankful we aren't traveling anywhere this year!
As many of you know, I'm not a big traveler (even before kids), and now, with 4 kids and all the literal baggage that comes with them for any sort of outing, trip, vacation, etc. it's just not worth it for our family to travel right now.
Dave and I DO have a ton of fun things planned for our kids this week though!
We already went to a local Easter Egg hunt, visited a park, attended a fun gender reveal party for relatives, and had a family movie night.
This coming week, we have plans to stay in a local hotel for 1 night so the kids can enjoy the pool (Clara and I will come home to sleep as the hotel is less than 2 miles from our house!). We're also going bowling with friends, heading to Rebounderz (trampolines) for a morning of jumping fun, checking out the butterfly exhibit at Frederick Meijer Gardens, and even going out to eat a couple of times.
The kids will be so excited!
Dave and I also have several of our own to-do's to tackle over break, and I scheduled 8 different appointments for this week (dentist, doctor, physical therapy, haircut, etc.)
So yes, it will be a FULL (but hopefully very FUN) week!
.
Because of everything we have going on this week, I made the executive decision to take the rest of the week off from blogging!
I'll be back next week with a peek into our Spring Break week, a look at our upcoming bathroom renovation, a new recipe using zucchini noodles, and a couple more thought-provoking posts!
Until then, we'll be bowling, bouncing, swimming, jumping, climbing, and strolling all over town with all 4 kids (seriously, I never would have thought I had it in me!)
.
That's all for me this month.
Make sure you check out my previous months' favorite things — and feel free to share some of YOUR favorite things in the comments below!
.