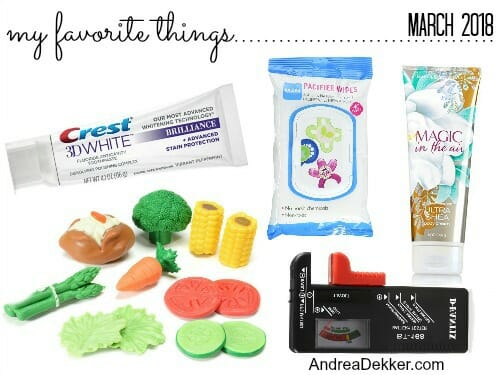 We've made it to March — which means Spring is almost here!
It also means I've officially been sharing my Favorite Things for 5 years… and that I will have a newly minted 4-year-old in just 3 days!!
Today I'm sharing a few more of my favorite things — all of which are $10 or less!
Battery Tester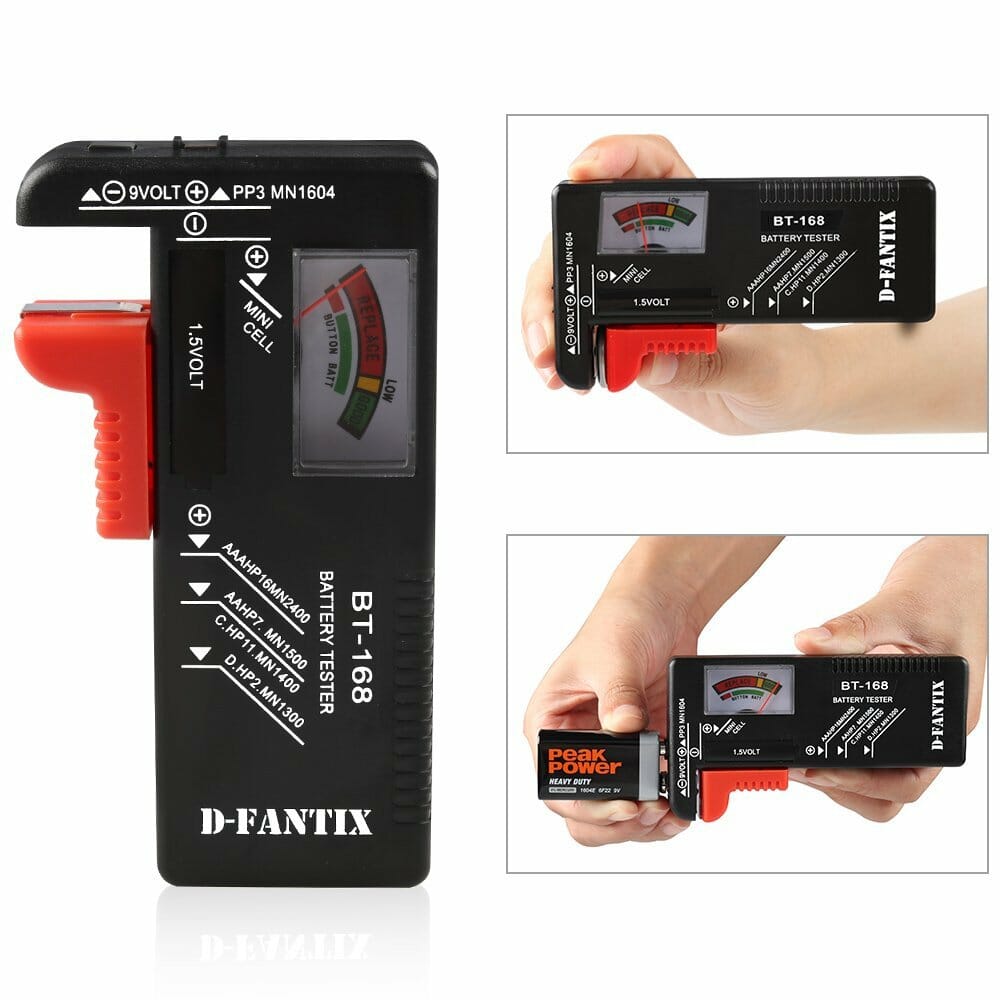 Since we buy almost all our toys and games from thrift stores and second-hand stores, we often need to replace the batteries. However, if the item needs multiple batteries, it's hard to know if they are ALL dead, or if it's just one bad battery.
We use this battery tester (roughly $7 on Amazon) to test all our batteries.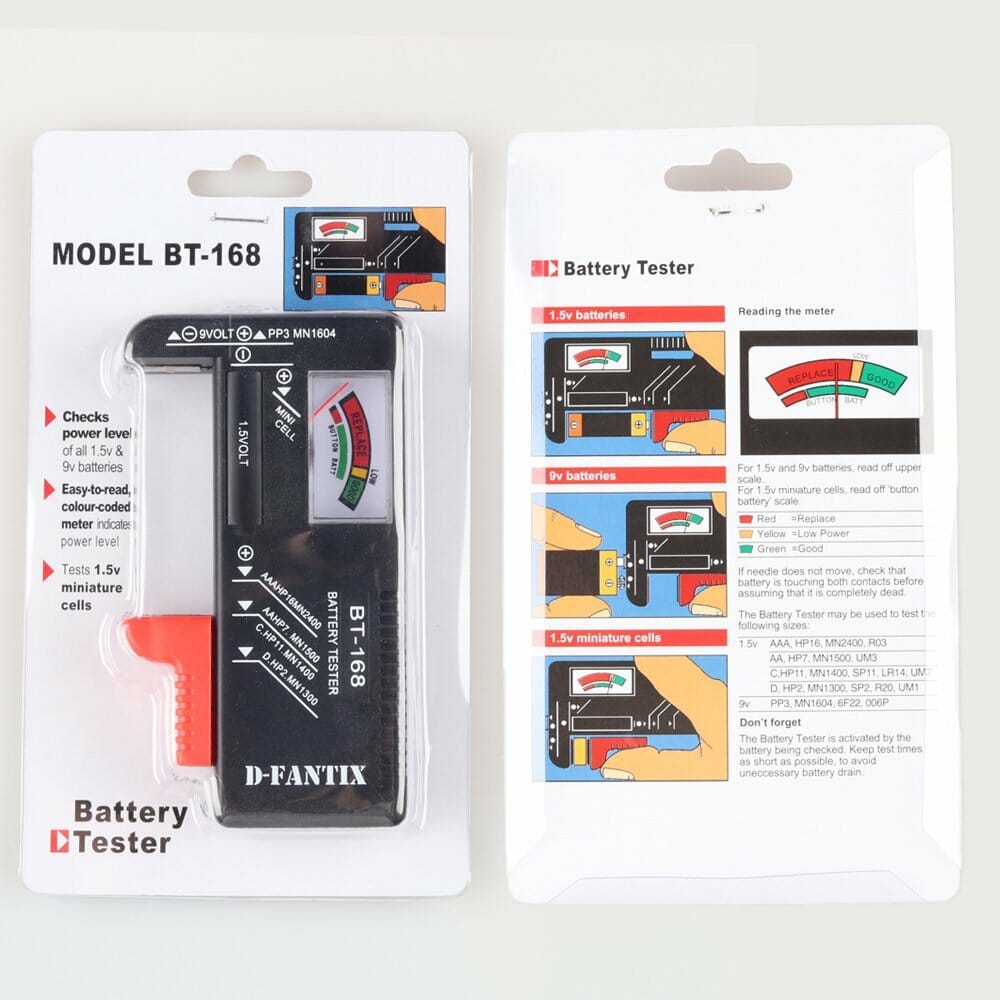 It has saved us so much time and money replacing batteries, and it tests almost every type of battery (even the ridiculously expensive button batteries so many kids' toys require these days!
The tester was definitely a good investment for us.
RELATED READING:
How to clean battery corrosion — it's SO simple and your electronics will be good as new again!
.
Play Kitchen Food
As I've mentioned so many times already, our kids absolutely LOVE playing with our kitchen and all the food that goes with it.
We've amassed quite a collection of play food over the past 4 years too — all in big bags from garage sales or second-hand stores (don't worry, I wash it all really well!)
Honestly, I bet we have less than $10 stuck into ALLLLLLL our play food (we have a lot!)
If you have young children or grandkids, save yourself a ton of money and look for play food the next time you're at a thrift store (it's quite pricy if you buy it new). The store will probably have it all in a zip-top bag, ready to go.
Then get a few plastic plates and cups, and your kiddos will probably be more entertained than with any other toy you could have bought them!
.
Crest 3D White Toothpaste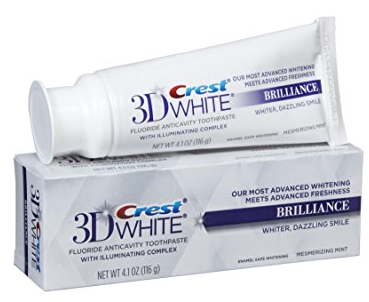 Some of you might know that I've been a Colgate toothpaste lover for my entire life… in fact, that's one of the reasons Dave and I have always used different kinds of toothpaste — because he always used Crest.
Well, this past fall, I was on a mission to use up our ridiculously huge supply of travel-size toiletries — so I started using travel size toothpaste — and we apparently only had Crest. We had at least 8 mini tubes of the Crest 3D White, and from the moment I tried it, I absolutely loved it!
I am now totally sold on the Crest 3D White toothpaste and will continue to buy it in larger tubes once all our travel size tubes are finally gone!
I'm not sure if it actually whitens my teeth (although people have often made comments about how white my teeth are) but I just LOVE how my mouth feels after brushing with it. My teeth feel so clean, my breath feels so fresh, and I love the "taste" of it.
I know it might be weird to be so crazy over a specific toothpaste, but after 32 years of using whatever I can get for free or almost free, the last 4-5 months of using Crest 3D White has definitely made an impression on me!
.
Magic In The Air scent from Bath and Body Works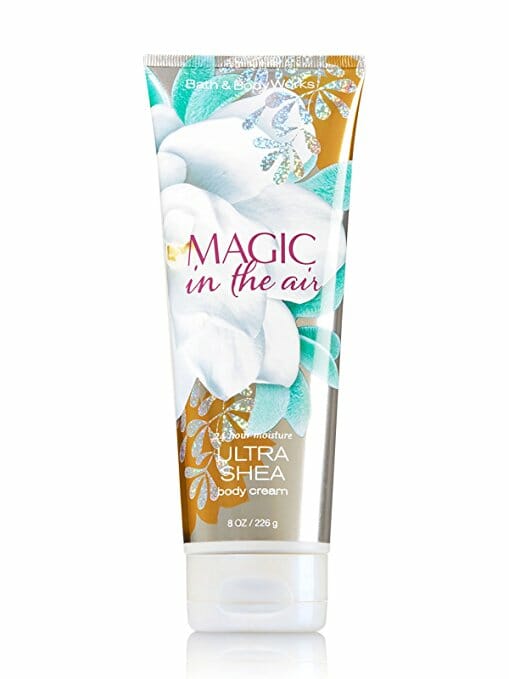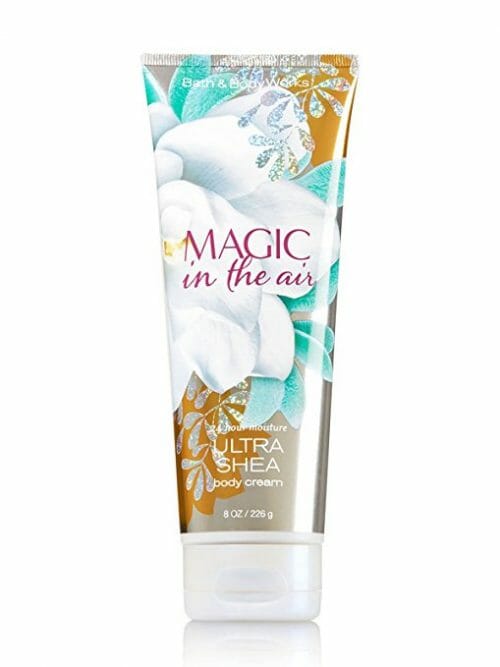 I'm normally NOT a big scent person — I almost always buy unscented everything. However, back in November, I got a freebie coupon to Bath and Body Works… and I smelled this lotion first when I walked through the door.
I didn't think I could find a scent I actually liked at Bath and Body Works, but since I had the free coupon and I wanted to get in and out as fast as I could, I "purchased" my free lotion and headed home.
Little did I know I would absolutely LOVE this scent! I don't know how to describe it, but it's not fruity at all — maybe a little vanilla. I don't know, but it works for me!
.
MAM Pacifier Wipes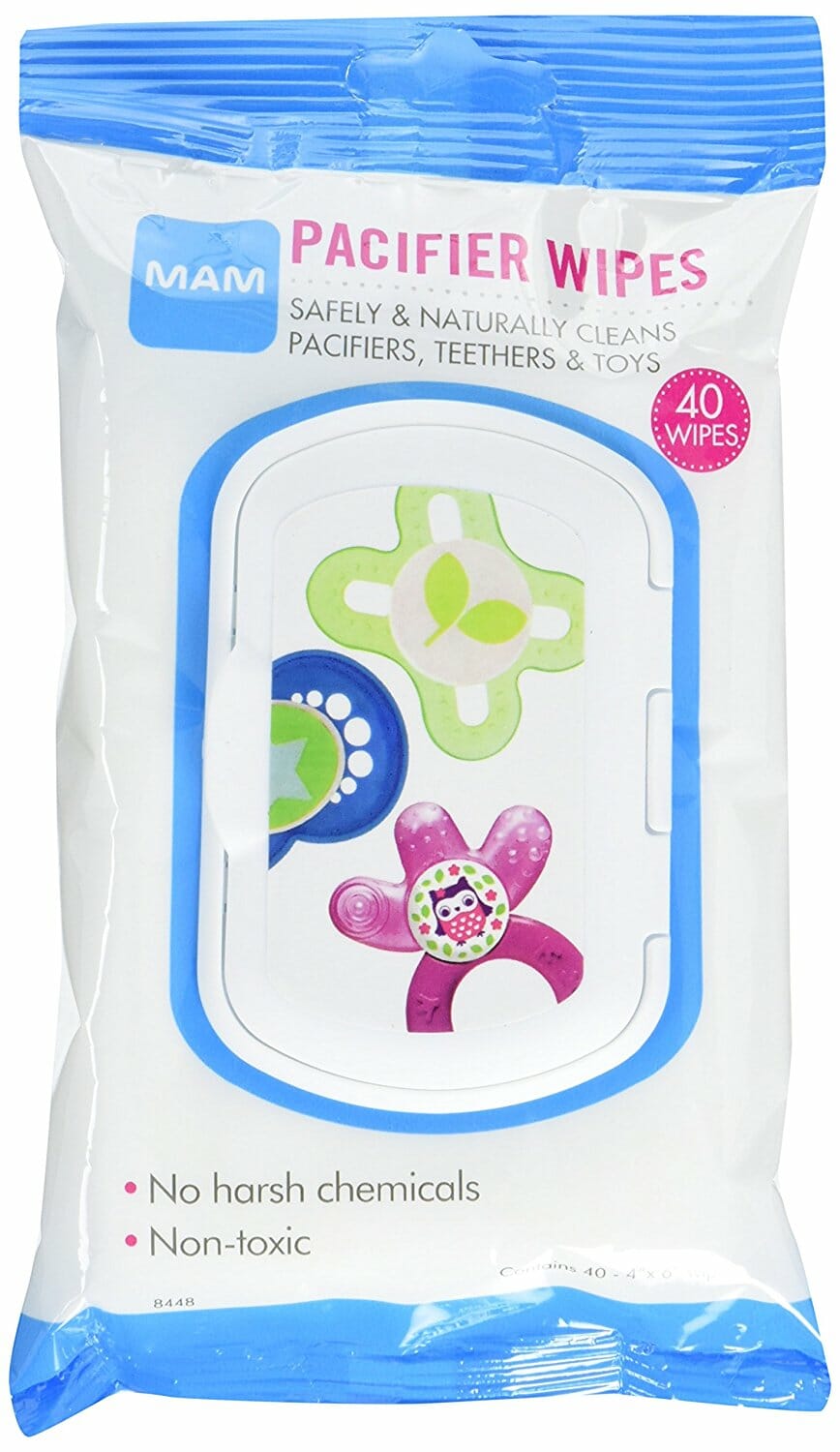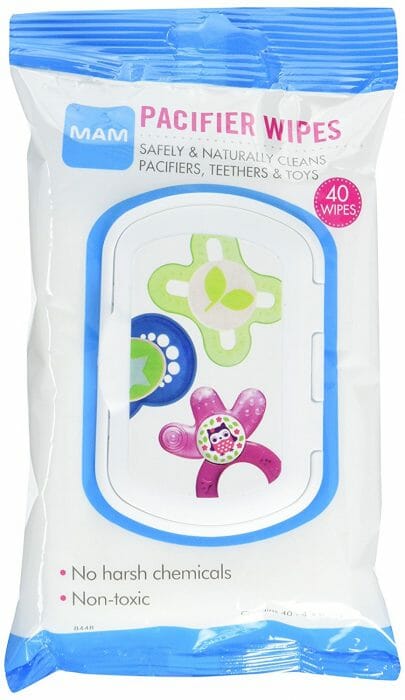 I've been a HUUUUUUGE fan of all MAM products since Nora was little — namely because they were the first and only brand of sippy cup she would even put her mouth on!
Then, along came Simon and James, my two pacifier-loving boys, and my love for MAM products just continued to grow!
We've used their pacifiers, bottles, sippy cups, bottle cleaner, and teethers faithfully for the past 5+ years, and I give them as gifts to every new parent!
One product I don't think I've ever specifically mentioned on the blog before is the MAM Pacifier Wipes.
However, when I shared pictures of my diaper bag a few weeks ago, several of you asked about these wipes.
I love the MAM wipes because they are specifically for things kids will stick in their mouths — so any type of teething toy, sippy cup, pacifier, or straw can be wiped down and instantly sucked on again without worrying about chemicals.
I'm not a germaphobe, but I do almost always keep a pack of these wipes in my diaper bag and in my car!
.
That's all for me this month.
Make sure you check out my previous months' favorite things — and feel free to share some of YOUR favorite things in the comments below!