Today is June 1, and the whole month of June is one of my "Favorite Things" for so many reasons — my birthday, Dave and my anniversary, and the start of summer vacation, to name a few!!
However, aside from the month of June, I have a handful of other Favorite Things to share with you this month.
DISCLOSURE: None of these products are sponsored; however, some of the links below are affiliate links — which means that at no cost to you, I may get a small commission. Please know that I use these products daily in my own home and life. Read my full disclosure policy for more information.
All MAM Products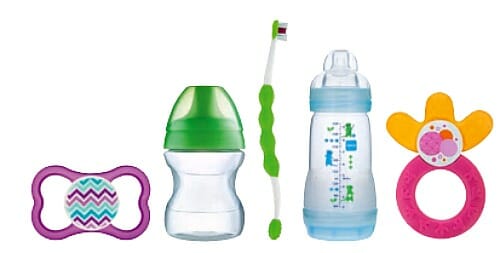 I know I've shared our experience with MAM bottles before, and I did share the MAM bottle cleaning brush as one of my favorite things in the past — however, since I just recently attended a baby shower for my sister (and gifted her with a ginormous MAM basket stuffed with all my most favorite goodies) I figured it was worth sharing again.
I first got hooked on all the amazing MAM products way back before Simon was born — when I FINALLY got my almost-2 year old, Nora, to drink water from a MAM sippy cup. She previously refused all sippy cups, bottles, water bottles, etc.
Once Simon was born, he instantly fell in love with the MAM pacifiers, and I instantly fell in love with the MAM self-sterilizing bottles (which Simon took like a champ). He never had gas, he never spit up, and he was always so happy — and considering most bottle-fed babies I know spit up a lot, I have to believe that some of his lack of gas and spit up was a result of the MAM bottle technology. Seriously, they are amazing!
James never took a bottle, but he is still loving his MAM pacifiers. He has his favorite one and that's the only one he wants, and then he holds onto 2 other pacifiers while he sleeps. It's pretty cute 🙂
Anyway, our home is filled with wonderful MAM bottles, sippy cups, water bottles, pacifiers, teethers, bottle cleaning brushes, and more — and I'm so thrilled I was able to share a large supply with my sister as well.
.
Better Than Bouillon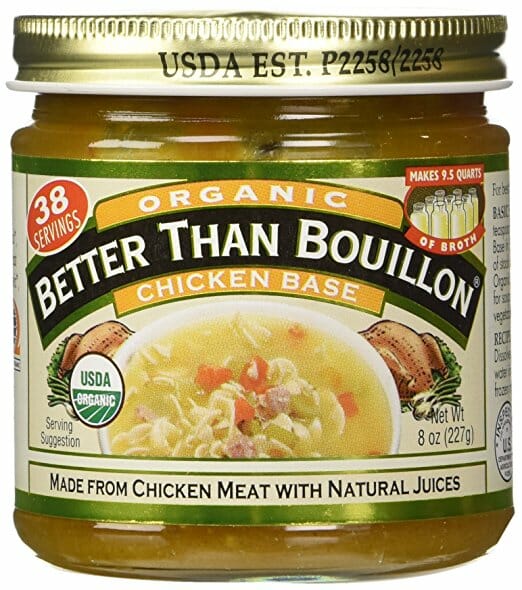 Although I do freeze chicken, beef, and vegetable broth when I have extras, it's certainly not super convenient if I just need a little bit of broth or if I need the broth RIGHT NOW and don't have time to wait for the defrosting process.
Thankfully, about a year ago, I found jars of Better Than Bouillon at Costco and have been hooked on them every since.
From what I understand, Better Than Bouillon is more natural and has fewer "chemicals" than dried Bouillon cubes. It's also extremely convenient because I can simply scoop in as much or as little as I want — depending on how much liquid I have to work with.
Plus, it really does have great flavor! I've been amazed how flavorful my food tastes when I use this in place of real homemade chicken broth — so good I might not "waste" my time making the real stuff anymore!
.
Big 4-Wheeler Wheelbarrow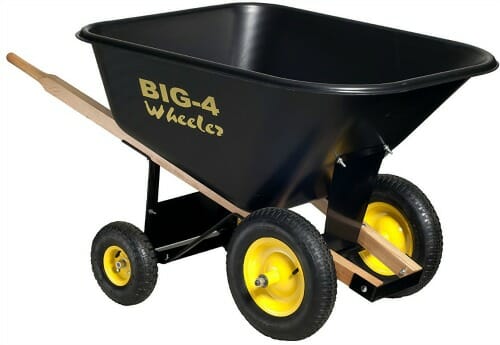 Two years ago, we splurged on an extra-large wheelbarrow that holds 10 cubic feet (normal wheelbarrows hold around 6 cubic feet) and wow, has it ever been useful for our extra-large yard!
Dave can dump mulch faster than I can spread it since he can pile this wheelbarrow so full — plus, the 4 wheels makes it very steady and easy to push (Simon could even push it at only 16 months old!)
Of course, it has also turned into a very fun "ride" for our kids — they can all easily fit (with room for one more sibling eventually!) and enjoy either Dave or I pushing them around the driveway and the yard.
This wheelbarrow has saved us so much time and energy, and when I say "we", I should probably say "Dave" as he in the main operator of this wheelbarrow. However, I'm all about saving time and energy, so it still ranks right up there as one of MY favorite things!
.
Stanley 100-Foot Measuring Tape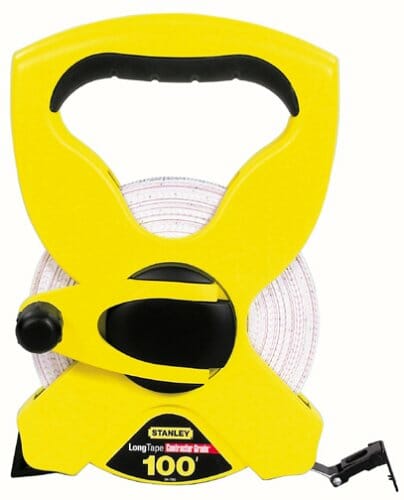 Many, many years ago, we borrowed a friend's 100-foot measuring tape to help us figure out how we wanted to lay out our underground irrigation at our first house. The measuring tape was so handy, we immediately went out and purchased our own.
Since then, we have used our own Stanley 100-Ft. measuring tape on a very regular basis (mainly for yard work though). It's extremely durable, waterproof, and practically indestructible. If you have a big yard or regularly need to measure longer distances, I have a feeling this tape measure will be extremely helpful for you too.
Or, if you have a little boy who likes to pretend he's a "worker" it might be a great Christmas gift — it's literally one of Simon's most favorite "toys". 🙂
Kid's Foldable Headphones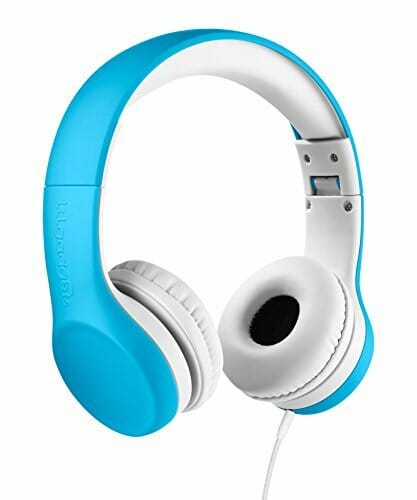 We got these headphones in pink for Nora a few years ago — and then purchased another pair for Simon before our spring break trip earlier this year. They are SO fantastic because they are adjustable AND foldable so they don't take up much space.
Plus, they have a "share port" which means you can connect multiple sets of headphones together and all listen to the same thing without using splitters or adapters.
They are very comfortable to wear and have a max volume set so the kids can't blast anything too loud.
I will say the are probably meant for kids 3 or older — they are a little big on Simon yet and definitely still too big for James.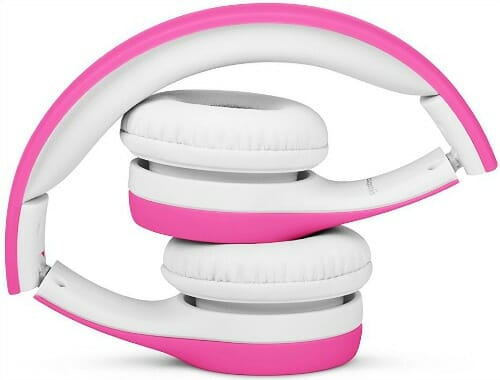 That's all for me this month.
Make sure you check out my previous month's favorite things — and feel free to share some of YOUR favorite things in the comments below.