Here are a few of my favorite things for the month of February… and as always, be sure to check out some of my favorite things from past months.
DISCLOSURE: None of these products are sponsored in any way; however, some of the links below are affiliate links — which means that at no cost to you, I may get a VERY small commission. However, I hope you know that I'm only promoting the products below because I use them daily in my own home and life. Read my full disclosure policy for more information.
Furniture Moving Pads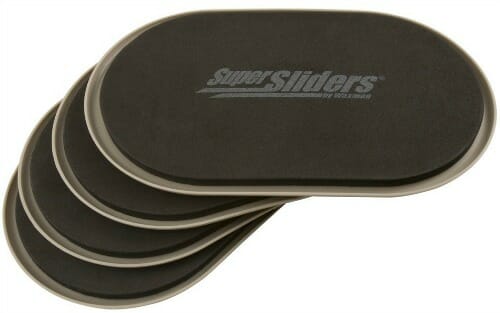 I'm honestly not sure why I've never mentioned these before — after all, I use them regularly when I randomly decide that I absolutely MUST arrange a bedroom or move a large cabinet or chest while Dave is at school 🙂
These little pads (which I got free after rebate from Menards YEARS ago) have helped me move a whole bunch of furniture all by myself — which, as you know, is one of my favorite ways to do things!
Just last week, I pulled the moving pads out of the closet to rearrange our current guest bedroom that we're thinking of transitioning into Simon's future room (we're not sure if we're going to have him share a room with Nora just yet). Within minutes, I had everything rearranged while both kids played in the play area, right outside the door
One word of caution, the pads we have are only designed for use on carpeted surfaces as they could potentially scratch wood or tile. If you are moving furniture on hard floors, consider these movers (or you can do what we do and just flip small carpet scraps upside down so the carpet part is rubbing on the hard floor).
Oh, and if you need a little smile today, Nora frequently pretends that our movers are "hats like Grand-père" from Daniel Tiger 🙂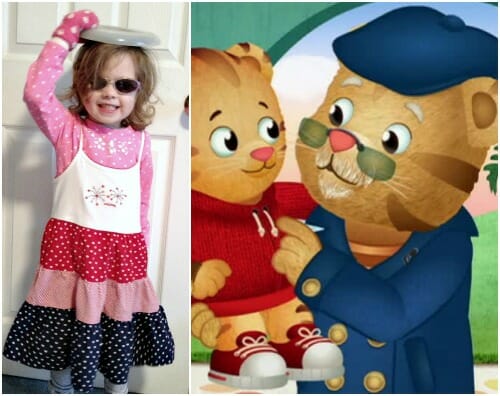 Oh, and in case you're wondering, the dress + mittens combo is because she is also pretending to be Anna searching for Elsa in the cold snow (the high heels were unfortunately cut off from this photo). I'm not sure what the sunglasses are for — just because she's Nora and she's crazy.
.
Tiny Slow Cooker: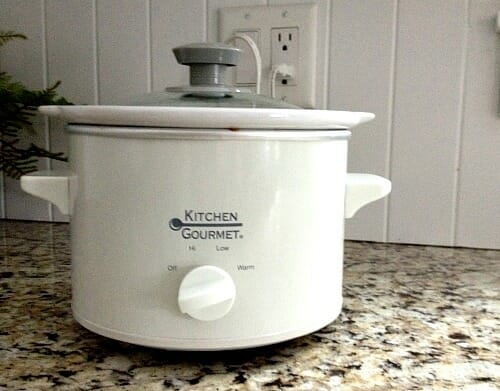 I know I've talked about my various slow cookers on my blog before (I have 3 different sizes!) but I just can't get over how often I use our tiny slow cooker — which, by the way, was purchased from Walgreens on sale for about $4.99 when we were first married!
It's only 1.5 quarts, but it always seems to be the perfect size for our small family. I can cook up a handful of meatballs, a 1 lb. meatloaf, 3 or 4 chicken breasts, a small amount of soup, a half batch of my slow cooker mac and cheese, etc. etc. It's also the perfect size for a batch of chili cheese dip — which is a favorite of mine to take to parties or group gatherings.
Because it's so small, it cooks a lot faster than a larger slow cooker — and of course, takes up MUCH less space in the cabinet and on my counter tops. I'd say we use our "tiny slow cooker" (as Nora has named it) at least 2-3 times a month, if not more — so yes, it was definitely worth the $5 I paid for it many years ago!
I don't have a website link to my exact slow cooker, but here are similar models on Amazon.com.
MAM Bottle Cleaning Brush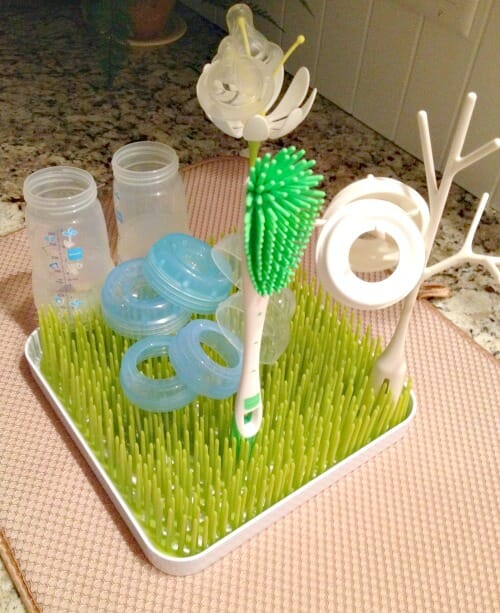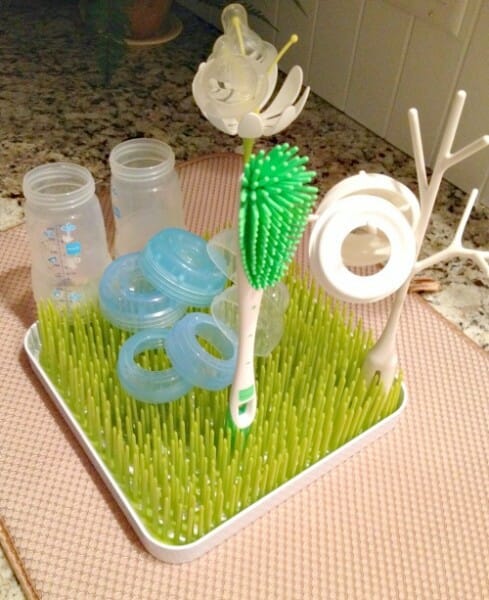 We never had any sort of bottle cleaning brush before Simon was born — I guess I thought we didn't have a need for one since Nora didn't take bottles.
I was SO WRONG!
Of course, we use our MAM Bottle Cleaning Brush for cleaning Simon's bottles, but it's an amazing tool for so many other cleaning needs. It's great for tall skinny water bottles, thermoses, or reusable coffee mugs. It's also perfect for cleaning out those reusable food pouches I like to use when my kids are around Simon's age.
As you can see by the photo above, it has a lot of really convenient features for cleaning all sorts of odd-shaped, skinny items. My favorite feature… the fact that it's silicone and not a gross spongy fabric that can't be washed. You can simply pop this brush in the dishwasher to have it perfectly clean again!
I think I'll probably use one of these bottle cleaning brushes LONG after we have babies and bottles — it's SO handy!
.
Eric Carle: My First Smart Pad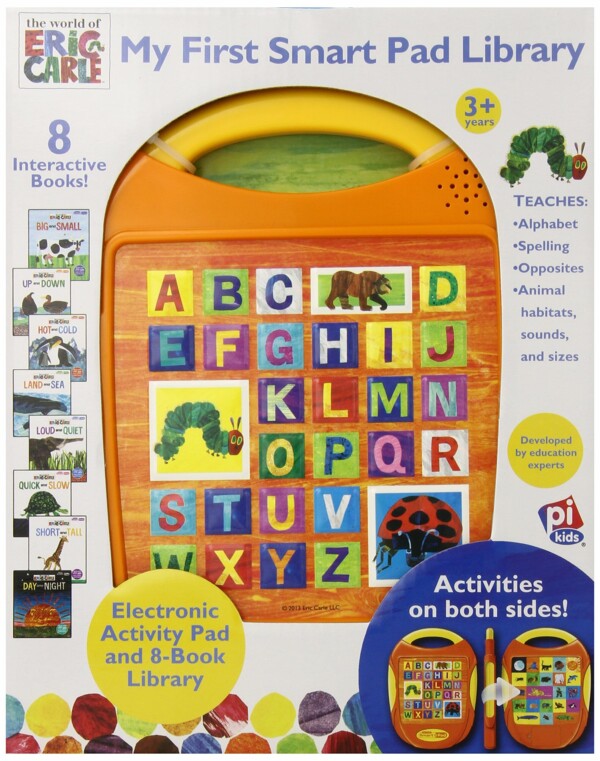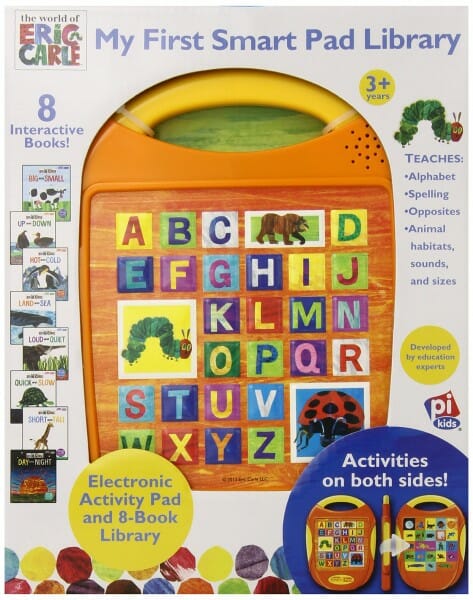 Nora got her first "iPad" as she calls it for Christmas — from my parents. It's an Eric Carle My First Smart Pad.
I thought it would be WAY to advanced for her, but she's actually really good at using it… and it's actually quite educational.
There are activities she can do all on her own (like locating letters and sounding out words) and also a set of Eric Carle books that come with the Smart Pad so we can read and interact together.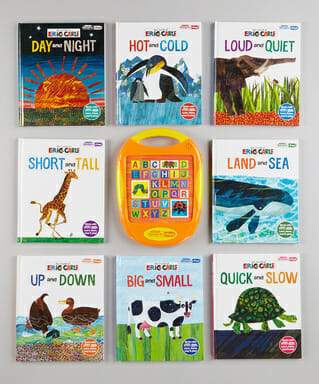 One more positive for this "toy" is that it's very compact and easy to hold onto, so it could potentially be good for traveling!
.
Reusable Shopping Bags: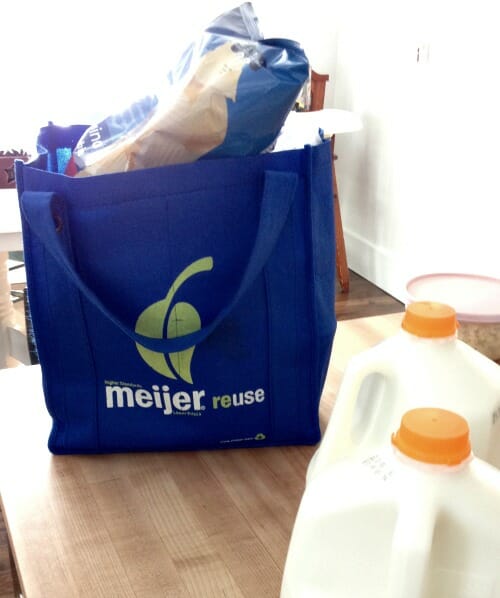 Again, this is something I can't believe I haven't mentioned yet — I use them at least once every single week, if not more!
Our reusable shopping bags are all from Meijer as we got them free several years ago when the bags first came out (I think you could get 6 for free at the time). Some of them are getting a little ragged, but over-all, they have held up extremely well over the past several years.
Obviously it's great that they help to save the environment from millions of plastic bags, but if I'm honest, my favorite things about reusable shopping bags are:
They hold SO much more than paper or plastic bags which means fewer trips in and out of the house carrying groceries
The handles never rip off and spill your groceries everywhere
They are super easy to carry (I can even put them over my shoulders)
They are washable if something spills
I'm assuming many of you have access to free, or very frugal, reusable shopping bags at your local stores, but just in case, here's an Amazon.com link to a boatload of different types and styles of reusable shopping bags.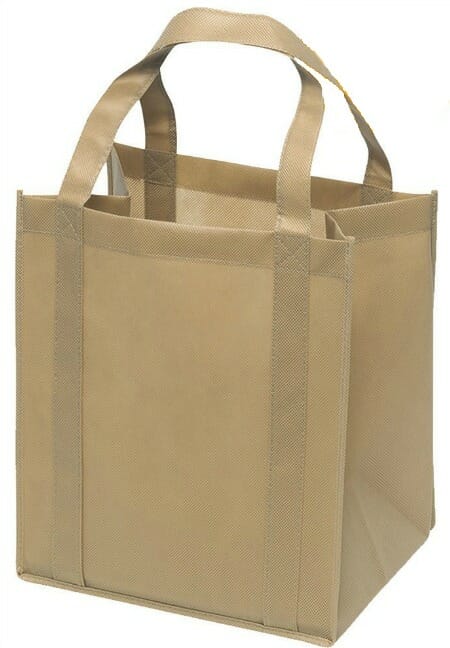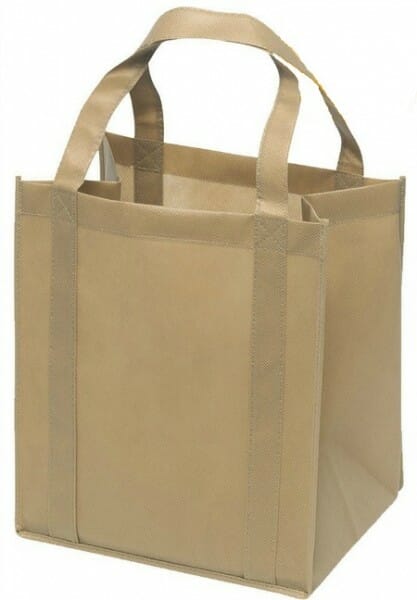 That's all for me this month.
Make sure you check out my previous months' favorite things — and feel free to share some of YOUR favorite things in the comments below!