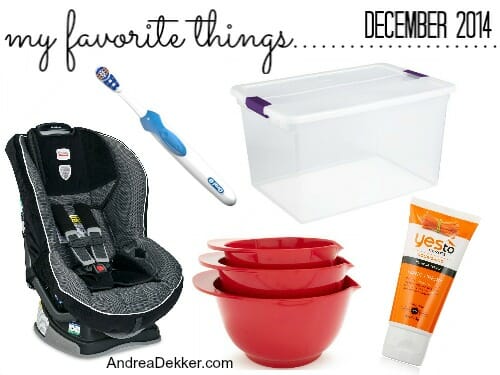 Here are a few of my favorite things for the month of December… and as always, be sure to check out some of my favorite things from past months.
DISCLOSURE: None of these products are sponsored in any way; however, some of the links below are affiliate links — which means that at no cost to you, I may get a VERY small commission. However, I hope you know that I'm only promoting the products below because I use them daily in my own home and life. Read my full disclosure policy for more information.
Oral-B Power Toothbrush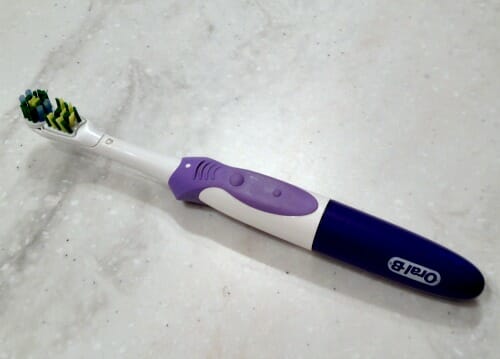 I've been using the Oral-B Power Toothbrush since high school (I have replaced mine a few times over the years). I LOVE this toothbrush! It's like the perfect "middle ground" between a regular toothbrush and the super-expensive rechargeable toothbrushes that I personally don't see spending money on any time soon.
I can always find great deals on the replacement heads, and I really feel like this brush cleans my teeth extremely well.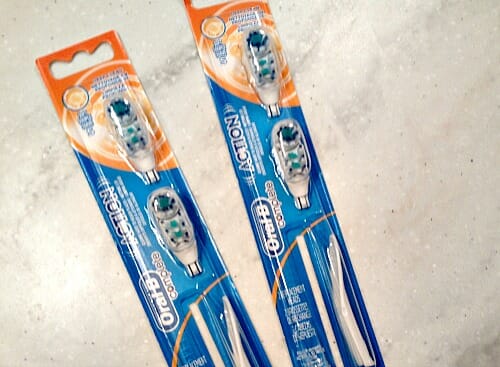 .
Sur La Table Mixing Bowls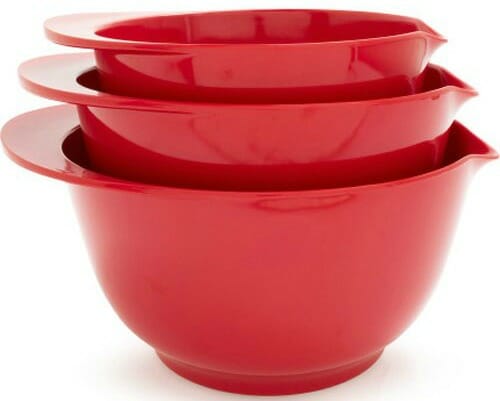 I actually received this set of Sur La Table mixing bowls (pronounce 'sir-lah-tahb') as a hand-me-down from an older friend who was purging her kitchen around the time Dave and I got married. Since I loved red, I happily agreed to take them off her hands.
NINE years later, they are still my most favorite mixing bowls.
They are extremely lightweight, microwave and dishwasher-safe, non-breakable, stackable, and come with a convenient pour spout and handle. They also have a rubber grip on the bottoms so they don't slip.
.
Yes To Intense Repair Hand Cream
This time of year, I'm ALWAYS on the look-out for good, thick, moisturizing hand cream to heal my super-duper dry hands.
I've used a variety of brands over the year, but just recently switched over to the Yes To brand thanks to my recent ePantry orders. I've been very pleased with how well it has worked on my overly-washed, dry hands — and it's VERY light scent is perfect for my taste (even Dave uses it).
.
Britax Marathon Car Seat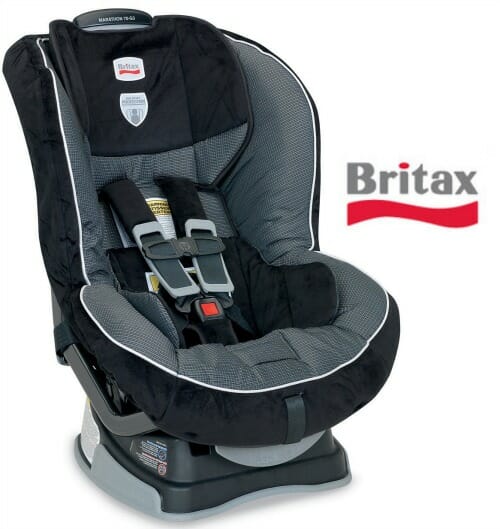 I've shared some information about our car seats in this post — but since that post, Simon has outgrown his infant carrier and has made the switch to a convertible car seat. We now own FOUR Britax Marathon car seats (two for each vehicle) — and no, we didn't pay full price for any of them!
We got one brand new (for free) from our insurance company back when we had our accident 2 years ago. After I realized how much we loved this car seat, I searched for another one on Craigslist — it didn't take me long to find a really nice one for a great deal.
When Simon made the switch to a convertible car seat, I found 2 more matching seats also on Craigslist.
I could literally list 20-30 things we love about this seat, but my two favorites are:
It's convertible (rear or forward facing) and will accommodate infants from 5 pounds all the way up to 70 pound children!
All the adjustments can take place without undoing the straps. Just push a button to raise or lower the shoulder straps — done!
Oh, and I guess my #3 reason I love these car seats is because both our kids seem to really like them 🙂
.
66 Qt. Sterilite Storage Tubs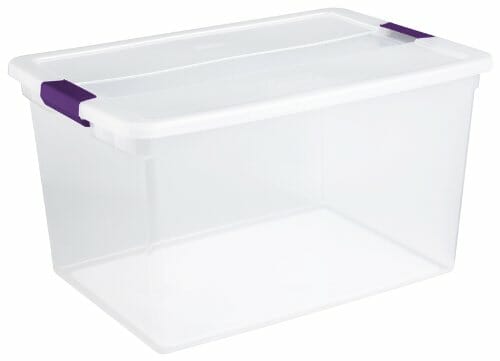 I don't purchase many storage containers — because I'd honestly rather purge and save my money 🙂 However, there is some stuff we do need to store (like a few memorabilia items, minimal holiday decorations, a few baby items, extra light bulbs and batteries, etc.)
For the things I want/need to store, I have approximately 10 of these Sterilite 66 quart rectangular storage containers with latching lids. We keep most of them on storage shelves in the basement, but a couple are also upstairs in a large storage closet we have. (NOTE: I only paid a few bucks for each one from Target… so the Amazon price is definitely not the best one I've seen.)
I love that they are rectangular so there is very little wasted space. Plus, since they are all the same, they stack nicely and fit perfectly on our shelves. And I personally prefer clear storage containers because then I can see what's inside.
I am SUPER happy with how these containers have held up and performed over the past 5+ years — and if I ever need to buy additional storage containers, it's nice to know that Target has been carrying these exact tubs for years and years!
.
That's all for me this month.
Make sure you check out my previous months' favorite things — and feel free to share some of YOUR favorite things in the comments below!