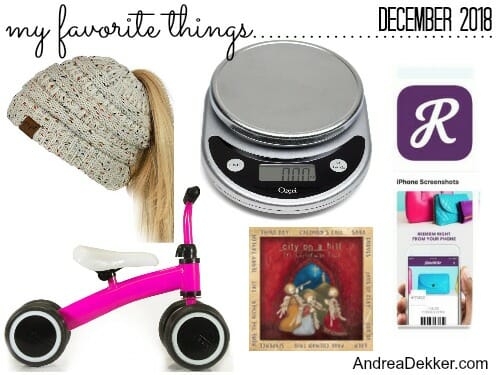 I can tell the holiday season is officially here… not because of all the commercials or decorations or yummy treats — but because I'm reading again!
I always have so many home projects, so much yard work, a long list of work projects I'm excited to tackle, and other activities and hobbies I'd rather do during the warmer months that I don't make much time for reading (or watching TV) from April until November.
However, thanks to a little more "down time" and an amazing Kindle Unlimited offer I capitalized on a couple weeks ago (3 months for only $0.99), I've been plowing through so many digital books on my phone (I think I've read over 2000 pages in the last 2 weeks!
At this point, I do not plan to continue paying for Kindle Unlimited after my 3 months is up. However, it's definitely one of my favorite things right now — I'll count it as an early Christmas gift to myself this year!
I'm sharing a few more of my favorite things in today's post!
DISCLOSURE: None of these products are sponsored; however, some of the links below are affiliate links — which means that at no cost to you, I may get a small commission. Please know that I use these products daily in my own home and life. Read my full disclosure policy for more information.

Also, check out my Amazon Market for all my favorite things.
Digital Kitchen Scale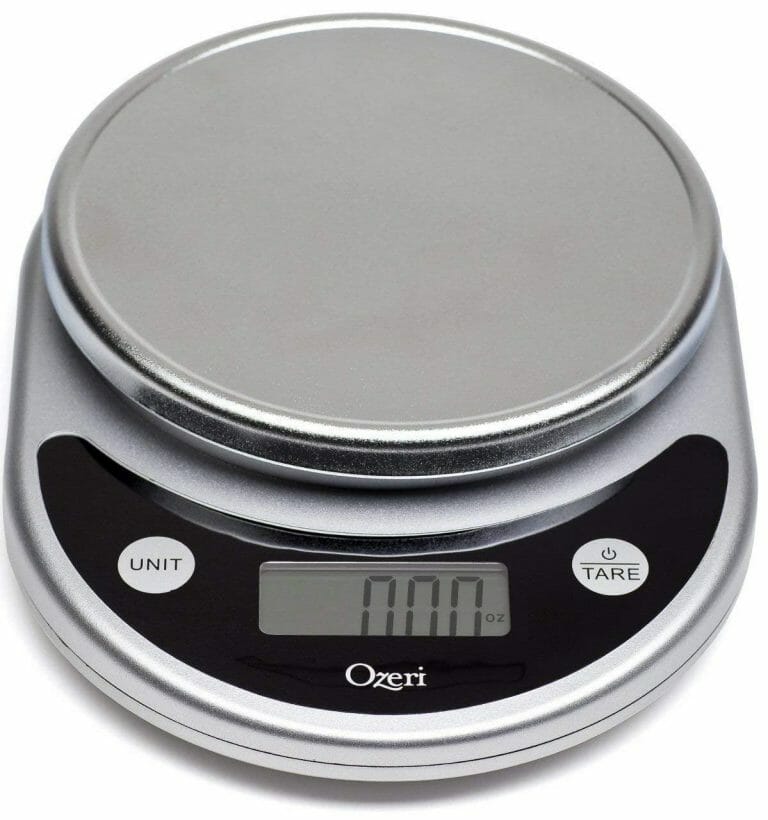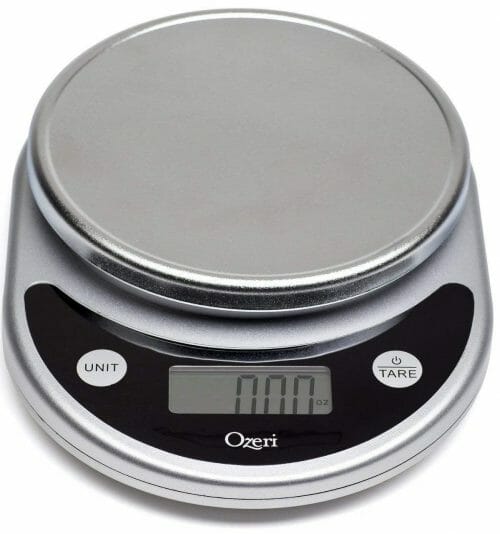 For the first 12 years of my home ownership, I used 2 different kitchen scales on a very regular basis.
One is a larger, 11-pound capacity. The other is a smaller, 16 ounce capacity.
I still use (and like) both of them for so many cooking and baking needs. However, I really wanted something a little more accurate, a little more precise, AND something I could "zero out" so I could weigh the contents of a bowl without mentally subtracting the weight of the bowl itself.
Then, over the summer, I found a digital scale for $1 at our local thrift store — and it had all the features I was looking for! It's almost identical to this scale on Amazon, but mine is white.
Since then, I've enjoyed using this scale to weigh my flour and sugar for various baking recipes, as well as figure out portion sizes for other recipes.
I use it every single day — my only regret is that I wish I had gotten a digital food scale years ago!
.
Wooden Toddler Bike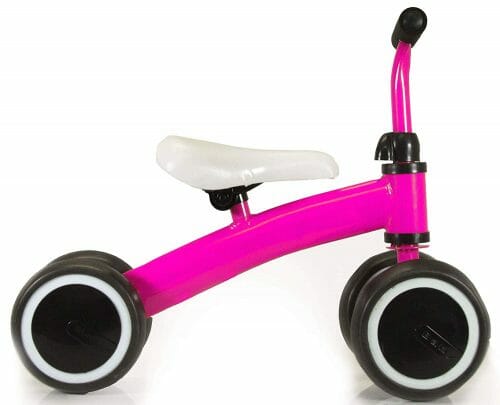 Way back last spring, I found a cute little wooden toddler bike at our local thrift store for $4. I picked it up, thinking I would give it to Clara for her birthday in September.
The older kids were SOOOOOO excited to give her the bike, I figured they would probably end up using it more than she would in the beginning.
Little did I realize how fantastic this $4 bike would be, or how much use Clara would get out of it.
She absolutely LOVES this bike and rides around the entire main floor our our house — cruising in and out of doorways, doing "laps" around our kitchen island, backing up and maneuvering around corners with ease, and loving the mobility it grants her.
We've had so many friends, relatives, and blog readers ask about this bike, and I've searched high and low to find a brand name or another similar bike for sale anywhere — but I keep coming up blank. The only sticker I can find anywhere on the bike just says it was made in August of 2005. Other than that, there is absolutely no indication of a brand name.
However, after lots of searching, I found this bike on Amazon — and based on the measurements and description, I think it's very close to the type of bike we have.
If you have a little person on your Christmas list this year, I have a feeling they'd love a little bike like Clara's!
.
Christmas Music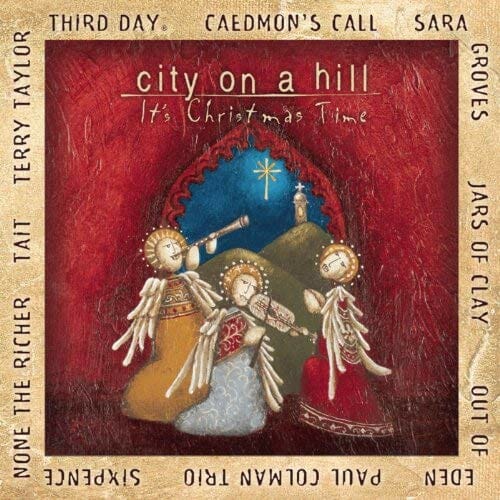 Believe it or not, I NEVER EVER listen to music all year long — but from Thanksgiving Day until New Years Day, I almost always have some type of Christmas music playing at home and in the car.
The kids love it and I think I love it because it's JUST this time of year.
Some of my personal favorite CD's are:
I can stream all of this music free with my Amazon Prime subscription — and since we love it so much, we actually purchased many of the CD's several years ago.
The kids have fun dancing to the different types of music too!
.
Winter Hats With Ponytail Holes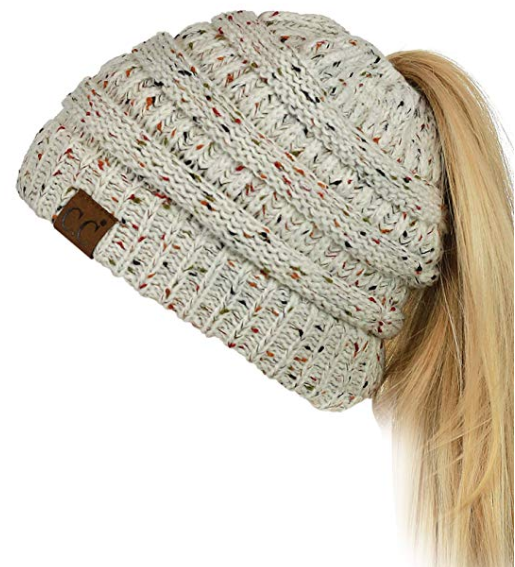 If Nora had her way, she would wear her hair down and hanging in front of her face every single day.
However, since I have convinced her it gets so much less snarly if she wears it in a ponytail, she agrees to a quick ponytail on top of her head every day for school.
This has worked out just fine… until the weather got much colder a couple months ago and she needed to wear a hat to school.
She does have an ear warmer, but she says hats keep her head much warmer… and the hat make her ponytail "feel weird" (you know how she is about how her clothes feel!)
Recently, we were gifted with a winter hat WITH A PONYTAIL HOLE in the top — which means she can still rock the high ponytail AND keep her head warm without the weird feeling. Win-win!
This one hat has eliminated all issues related to her hair and winter gear — plus it's really cute and matches her purplish snow gear perfectly. So yes, it definitely qualifies as one of my favorite things this month (probably all winter long!)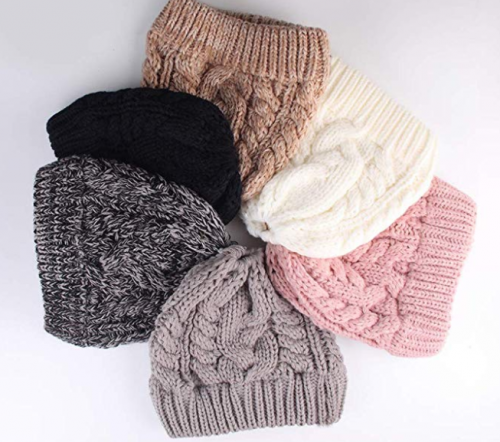 .
Cash Back for Shopping Online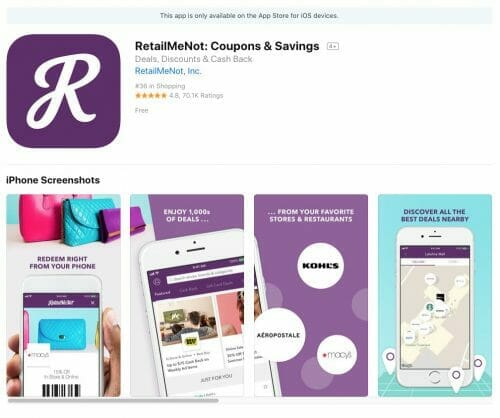 Besides groceries and sweet finds at our local thrift stores, I do all our other shopping online. I save so much time and energy shopping from home while the kids are sleeping!
I also get the added bonus of cash back from sites like Ebates and RetailMeNot
I've done separate blog posts on each of these cash-back sites if you'd like more information:
This time of year, these cash back sites often offer double (or even triple) cash back with various bonus offers as well!
If you shop online and haven't tried Ebates, RetailMeNot, or any other cash back site, NOW is definitely the time to sign up and give them a try. You might be surprised how much cash back you can generate with your holiday shopping (not to mention all the time and energy you'll save by shopping from home!

.
That's all for me this month.
Check out my previous months' favorite things — and feel free to share some of YOUR favorite things in the comments below!