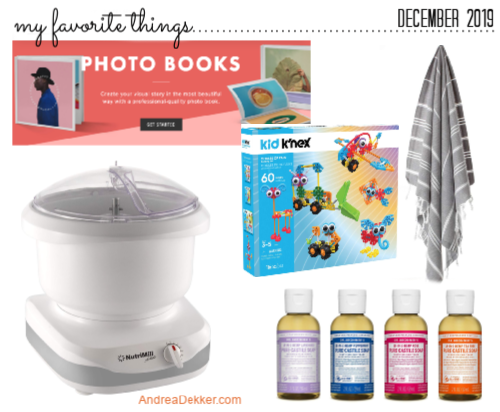 I feel like the weeks and months are going so fast these days (maybe that means I'm getting "old"!) It seems I just wrote last month's Favorite Things post… and now I'm back again with another one!
All of the goodies on my list today would be excellent Christmas gifts — and I've included a variety of price-points and age levels, so there's something for (almost) everyone on your list!
DISCLOSURE: None of these products are sponsored; however, some of the links below are affiliate links — if you click through and take action, I may get a small commission. Please know that I use these products daily in my own home and life. Read my full disclosure policy for more information.

Also, check out my Amazon Market for all my favorite things.
Castile Soap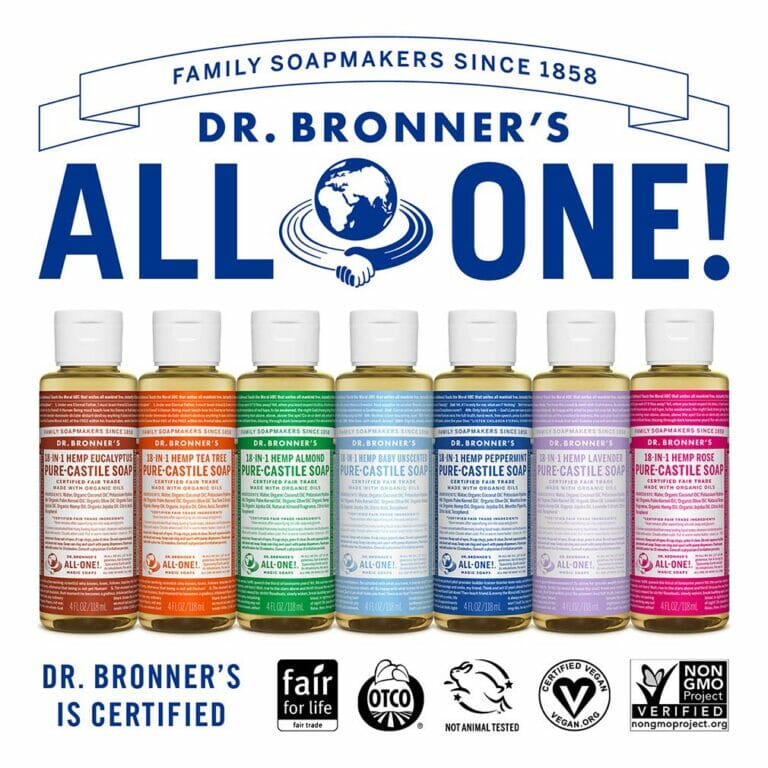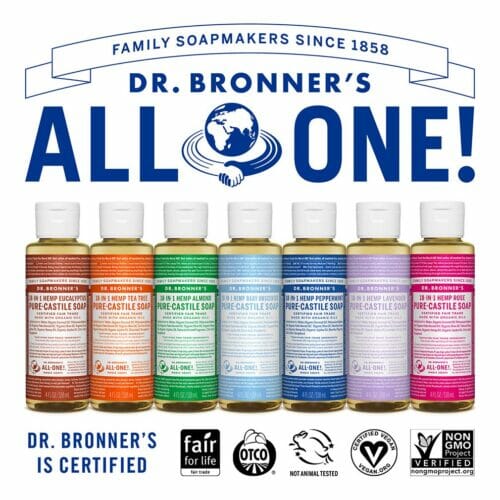 I've been using Dr. Bronner's 18-in-1 Pure-Castile Soaps for several years now — mostly to clean the house. However, a few months ago, I started using it in place of shampoo AND body wash… and now I love it even more!
I only need a little squeeze and I have a huge amount of lather for my hair or my loofa. It's such a big money-saver — not to mention a toxin-free way to clean my home (and my family)!
If you'd like to start using more natural products in and around your home, I would highly recommend trying Castile Soaps. They are good for just about any cleaning task — face, body, hair, produce, dishes, laundry, mopping, pets, etc. etc.
They have no synthetic preservatives, detergents, or foaming agents and you can dilute it according to your needs or preferences.
NOTE: the unscented version has a strange smell (ironic, I know!) that my kids do not like. So if you're planning to buy unscented, you may want to add in some essential oils! Our favorite scents are Lavender and Citrus.
Also, these soap bottle pumps are the perfect fit for the big 32-ounce bottles of soap, and really handy in the shower!
Castile Soap has MAJORLY simplified my cleaning (and showering) routine — it's so great to only have ONE product to clean so many different things!
Since it's a gift-giving time of year, I wanted to highlight 2 awesome Castile Soap gifts I would personally love to receive!
8-piece sample set (2-ounces each) great for testing different scents AND perfect for travel!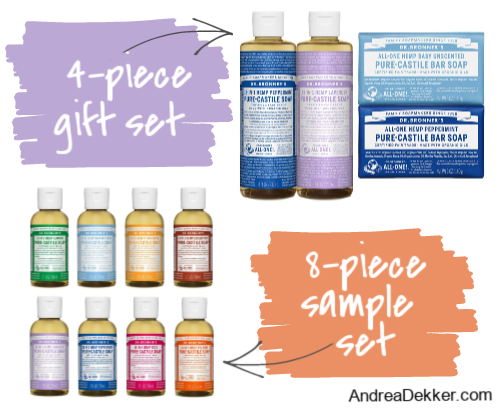 .
Kid K'NEX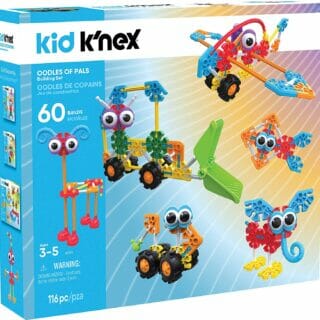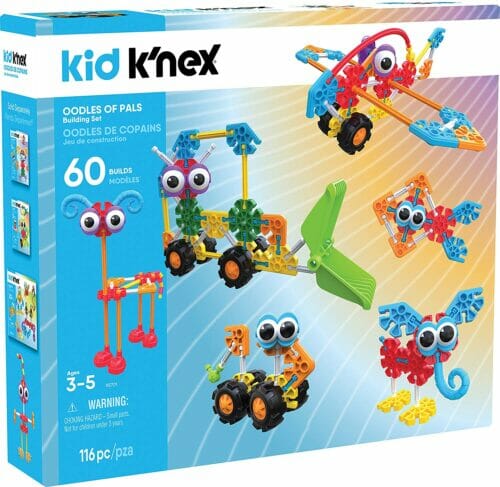 If you have anyone age 2-10 on your Christmas list this year, I highly recommend Kid K'NEX!
They are SO much fun!
I love that the Kid K'NEX are detailed enough to make more elaborate creations yet simple enough that even fairly young children can make small projects on their own.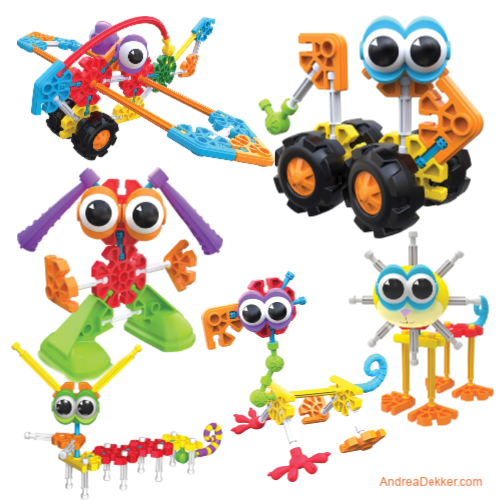 These fun toys are played with DAILY around our house, and while we do have a set of instructions with lots of ideas, the kids are also really great at building their own creations!
And yes, Dave and I have fun with Kid K'NEX — so they might just be a great gift idea for kids-at-heart too!!
.
Turkish Towels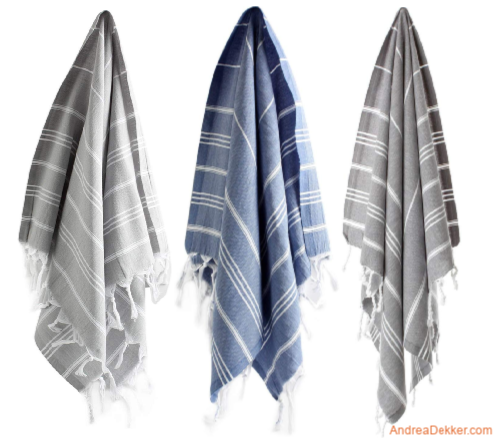 I'm still laughing that Turkish Towels made my list of favorite things because years ago, Dave and I joked about our friends who had "fancy towels"…
Now, several years later, we've jumped on the Turkish Towel bandwagon too!
Honestly, the only reason I tried them (just over a year ago now) was because I got a free one. However, I instantly fell in love with how soft and light-weight it was that I hopped on Amazon to find more.
Now, I should mention that Turkish Towels will not feel all that soft or lovely right when you buy them. They need to be washed a time or two in order for their soft texture to shine through.
After that, they will continue to get softer and softer with each wash!
And since they are so thin (in a good way) and light-weight, they dry SUPER quickly, they hardly take up any storage space in your linen closet or bathroom, and they are ideal for packing and traveling.
Have I "sold" you yet? haha 🙂
Here's the link to the hand towels we have (in the Antrasit dark grey color)
Here's the link to the bath towel we have
Try one out and see what you think!
.
Blurb Books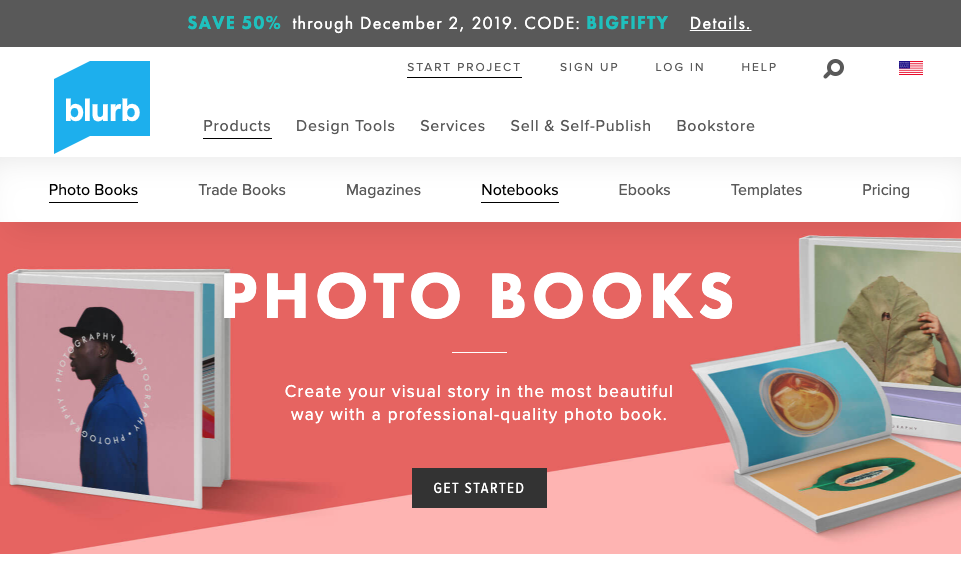 It's no secret that I've been a HUGE fan of Blurb digital photo books for many years (going on 13 years now!)
I use Blurb to create all our digital photo books and am so impressed with the quality (and their amazing customer service).
The one "downside" to using Blurb is that they are a little pricier than other companies — HOWEVER, they always have great coupons available, and I simply wait to order my books until I get a coupon (I'm on their email list).
Over the past several years, the weekend after Thanksgiving has traditionally been when they offer their BEST discount of the year — a whopping 50% off ALL products!
I usually wait to order Clara's yearly book (September) and then hustle to finish Nora's yearly book (November) so I can order them both with the 50% off code.
If you've ever wanted to try Blurb, now is a great opportunity to give it a try.
And if you're not ready to capitalize on the 50% off discount, they will most like offer another 40% or 45% discount around the end of the year… so start making your books now and get ready to order then!
NOTE: here's more about how I use Blurb to create my digital photo books.
.
Nutrimill Artiste Mixer
I've been using my Nutrimill Artiste Mixer for just over a year now — and WOW, do I love it!
It's so powerful and has a huge mixing capacity… but it's much more compact and lighter-weight than KitchenAid Mixers so it's easy to store and lift and carry around my kitchen.
This mixer is an investment, for sure — which is one reason I haven't promoted it all that often on my blog.
The normal price on this appliance is $249 — with an extra $59 investment to buy the Baker's Pack (cookie paddles, cake paddles, and bowl scrapper). I have the Baker's Pack and in my opinion, it's a necessary addition to the dough hook and wire whisk that come with the mixer.
TODAY, CYBER MONDAY, Nutrimill is offering the most amazing deal I've ever seen on the Artiste Mixer + Baker's set.
ONLY $129 for the whole thing!!!!
That's less than half price!
12/11/19 UPDATE: The Cyber Monday deal is officially down, but there are still some really great deals on this mixer for the entire month!
While I'm normally against purchasing "limited-time deals", I can confidently say that I've never ever seen this deep of a discount on the Artiste Mixer (and I searched high and low for months before I actually made my own purchase).
If you've ever thought you might like to try the Nutrimill Artiste Mixer, THIS IS THE TIME TO TRY IT!!!!
They have a fantastic return policy, so you don't have much to lose!
.
That's all for me this month.
Check out my previous months' favorite things — and feel free to share some of YOUR favorite things in the comments below!