Here are a few of my favorite things for the month of April — 3 of which are super frugal finds at less than $10 each! As always, be sure to check out some of my favorite things from past months.
DISCLOSURE: None of these products are sponsored in any way; however, some of the links below are affiliate links — which means that at no cost to you, I may get a VERY small commission. However, I hope you know that I'm only promoting the products below because I use them daily in my own home and life. Read my full disclosure policy for more information.
Speck Candy Shell iPhone Case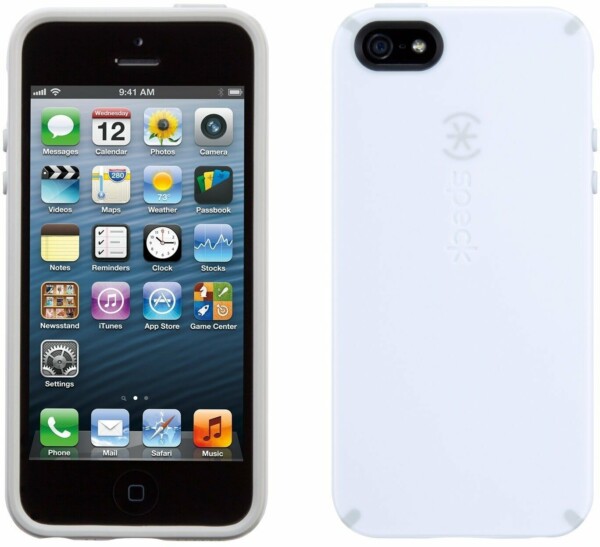 When we first purchased our iPhones 3 years ago, Dave and I both purchased Speck Candy Shell cases to protect our phones. Dave got black and I got white so we could differentiate.
Part of me didn't want to buy a case because of the extra cost and the extra "bulk" it adds to our phones — however, I also didn't want my phone to break or for the screen to crack.
So for 2 full years, I dutifully kept my case on at all times. Then, for some reason, I decided I was careful enough with my phone and didn't need the case.
Within a week of removing the case, my screen was shattered 🙁
Luckily, we had the protection plan so it was only $40 to replace my phone — and yes, I put the case right back on the new phone.
Needless to say, Dave and I are both VERY impressed with how well our Speck Candy Shell cases protect our phones from all the times our phones are bumped, dropped, and even thrown (by the kiddos). I will not be removing my case any time soon!
.
Disposable Foil Pans
I know, it's not very eco-friendly… BUT I've been using disposable foil pans more regularly since I realized we had a massive supply at our local dollar store.
I ALWAYS use disposable pans whenever I bring food to anyone (for a new baby, a sickness, a house warming gift, etc) because they don't need to worry about giving me my dish back and they get a night off of scrubbing dishes.
I've also been using these pans to freeze meals for our own family for later as they don't take up one of my normal pans or baking dishes. Plus… no dishes to wash!
I have given many mini loaves of bread away as gifts in disposable bread tins… and of course, I found a great use for them at Simon's birthday party 🙂
.
Wet Brush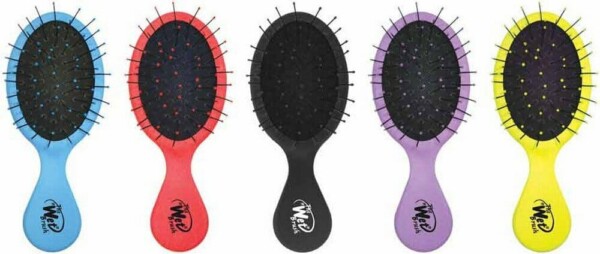 A couple months ago, I shared a really simple DIY recipe for the Homemade Hair Detangling Spray we've been using on Nora's crazy, frizzy, curly hair.
SO many of you left comments and sent emails that we should get a "Wet Brush" as they are amazing for frizzy curly hair.
I had never heard of a Wet Brush, so I immediately went online to check it out. I ended up purchasing the Wet Brush Squirt (mainly because it was half the price and also smaller for Nora's hands).
WOW!
Literally, the very first time I used the brush on Nora's hair, she was a completely different person. She didn't whine, complain, and cry "ouchy" the ENTIRE time I brushed. Instead, she just sat there and even made the comment "this brush doesn't hurt my head!"
Now she's actually excited for me to do her hair!
I honestly didn't think using a different brush would make THAT much of a difference, but it was definitely worth the few bucks for significantly less fuss every time we brush her hair!
.
GlamourMom Tanks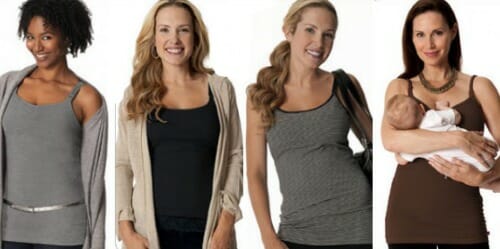 I've professed my love and devotion to the amazing GlamourMom Nursing Tanks many times over the past 3 years — and that's because they are hands-down, the BEST of the BEST when it comes to nursing tanks.
Every single thing about them is a million times better than all the other nursing tanks I tried — and yes, I tried a bunch (and received a bunch of freebies for review) during my 21-month-long nursing stint with Nora 🙂
I have a super long torso, so my #1 favorite feature about the GlamourMom tanks is that they come in a "long" version which fully covers my mid section without ever riding up. I currently have 4 of the Nursing Bra Long Tanks and wore them EVERY SINGLE DAY for almost 2 years (under whatever shirt I was wearing) with Nora. I also wore them every day for the first 7+ months of Simon's life because they were awesome for pumping too.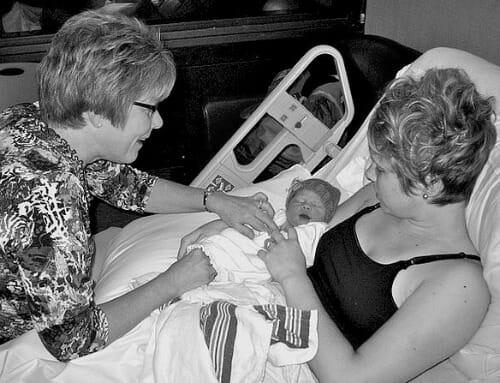 I'm currently wearing their new line of maternity (non-nursing) tanks… and I might just have to pick up another new one or two new nursing tanks to prepare for baby #3!
They are not cheap (around $50 a tank) but when you consider I've worn them hundreds and hundreds of times, every day, every night for almost 3 years, they are most definitely worth the price.
.
Stride Gum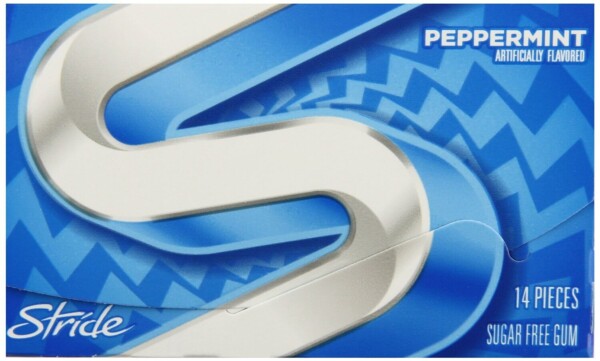 Is it weird to have gum as one of my favorite things?
I hope not — because I'm usually not brand loyal for many foods and just buy whatever is the best deal. But I will gladly pay full price for Stride Gum even if every other brand is significantly on sale.
It's THAT good!
Dave and I are really funny with our gum, we only like to have a little bit in our mouth at a time, but we like to regularly change it out throughout the day. So we each only eat 1/3 of a piece of gum at a time… and then change it out after we eat or whenever we need a little pick-me-up throughout the day.
I know that probably sounds ridiculous, but it's what we've always done for as long as we've been married. I keep it in my wallet, in my car, in the diaper bag, and of course, in the candy cupboard in our kitchen so it's always on hand 🙂
Believe it or not, I actually love this gum so much that I often ask for it for Christmas. One year, one of our parents got us a jumbo pack from Costco or Sam's Club — jackpot!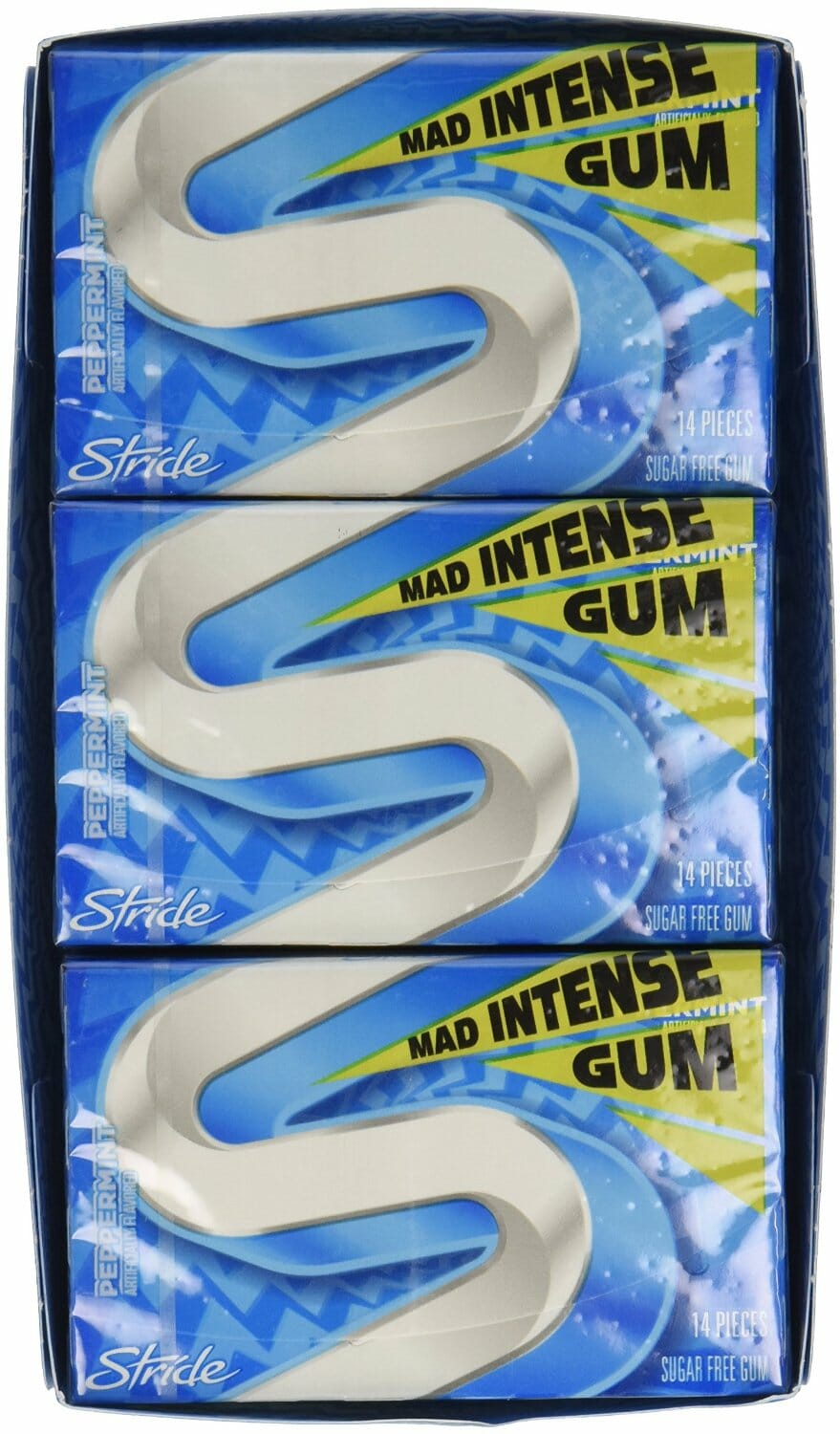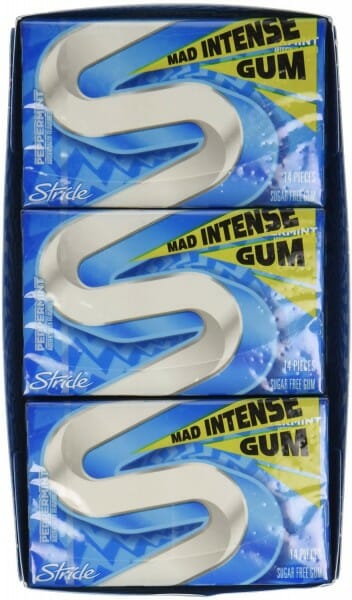 That's all for me this month.
Make sure you check out my previous months' favorite things — and feel free to share some of YOUR favorite things in the comments below!