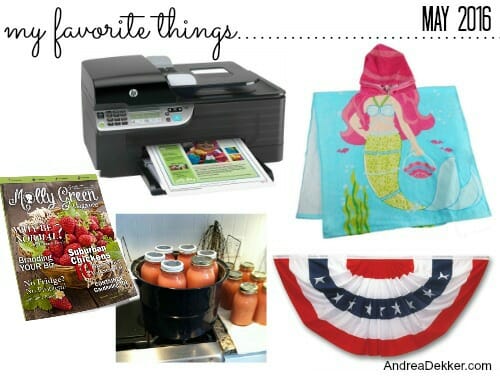 I'm sharing a few more of my favorite things — something for the kids, for your office, for your kitchen, for your home, maybe something for mom (or yourself!)
As always, be sure to check out some of my favorite things from past months and share your favorite things in the comments!
DISCLOSURE: None of these products are sponsored; however, some of the links below are affiliate links — which means that at no cost to you, I may get a small commission. Please know that I use these products daily in my own home and life. Read my full disclosure policy for more information.
American Flag Bunting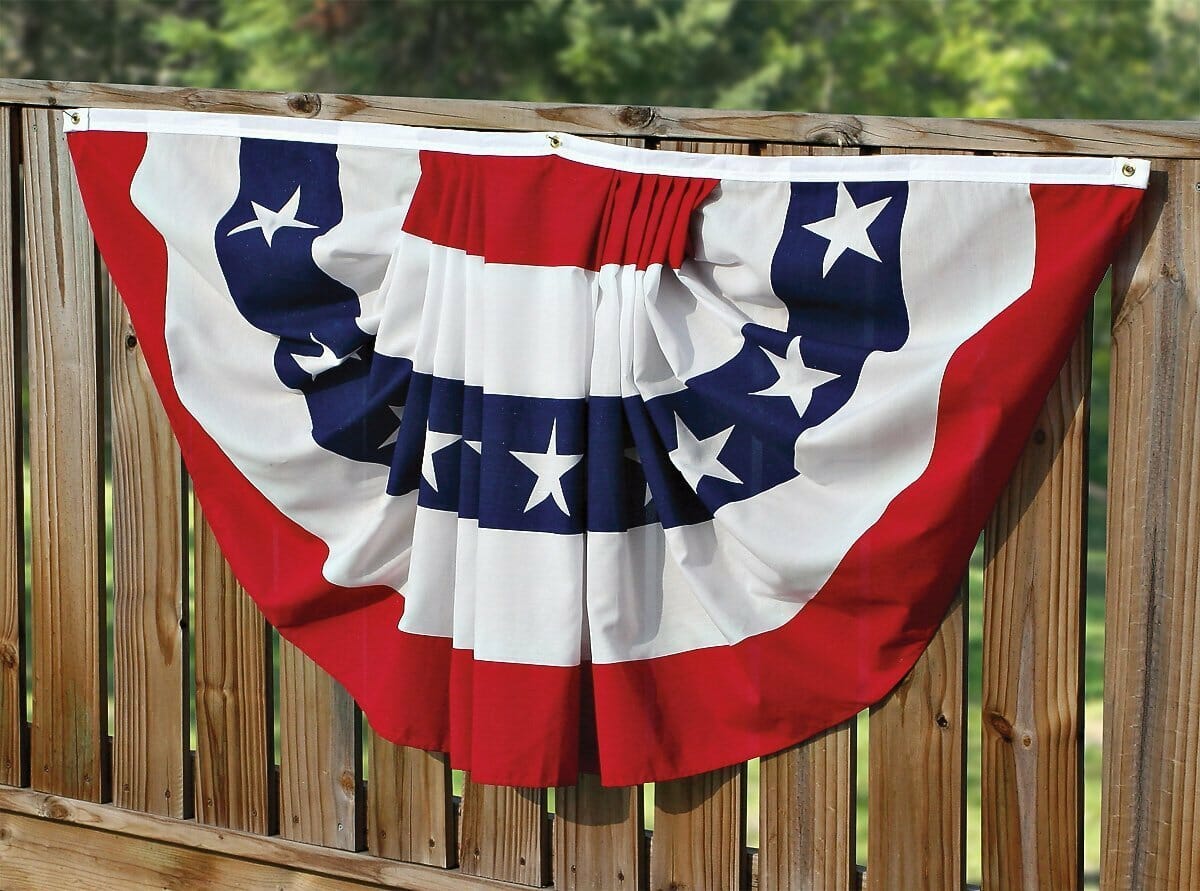 I know it's hard to believe, but I have dreamed of buying and renovating an old farmhouse for as long as I can remember — way back when I was in elementary school already.
My "dream farmhouse " was always either white or pale yellow with green shutters, it always had a big front porch, and it had American flag bunting across the front of the porch (yes, I really did have a super specific vision of my house back when I was 10!)
So imagine my delight when I stumbled across our house for sale exactly 6 years ago this month. It was white with green shutters, it had a big front porch, and it even had the American flag bunting!
Despite the fact the house had rusty water, faulty electrical, a leaking roof, tie-dye wallpaper, and huge dying trees everywhere you looked, it was "meant to be"! We just had to patiently wait 6 months until the sellers finally agreed to lower their price by more than $60,000 (and throw in the extra lot for free) before we could actually close on the house 🙂
Honestly, the bunting just makes our house look so patriotic (which I love) — and yes, we do keep it up all year round!
I order the Valley Forge flags from Amazon every spring. They hold up well for the entire year, but are definitely ready to be replaced the following spring.
.
Hooded Bath and Beach Towels
When Nora was born, we were given 2 hooded bath towels as gifts (the white one Simon is using below and the brown one James is using).
They were both handmade using a full-size towel and a hand towel for the hood (here's a link to some for sale on Amazon… and here's a good tutorial to make them yourself). I've made several of them for gifts and they are very easy.
These towels are SO great for little kids, and we use them daily for each kid (Nora has a pink one but I don't have a picture).
Also, my parents gave each of the kids a hooded beach towel for Christmas — they are so stinkin' cute! Here's a link to similar towels on Amazon. They can be used as a beach cover-up and a towel, which means one less thing to worry about losing — plus, my kids think they are super cool to wear!
.
Home-Canned Applesauce
Honestly, I have NO idea how I forgot to add my delicious home-canned applesauce to my Favorite Things list all these years — especially since it has been one of my most favorite things since I was a toddler.
I know this will probably sound VERY strange to most of you, but I eat applesauce with almost every meal (at least almost every dinnertime meal). It's what I did growing up — and actually Dave's family often ate applesauce with their meals as well! Maybe it's a "Dutch thing"??
Growing up, my mom always canned her own deliciously pink applesauce, and I knew I wanted to continue canning it after I was out on my own because I just can't get used to the taste or texture of store-bought applesauce.
Ironically, none of my children love applesauce like I do — but I'll keep working on them 🙂
While it might seem overwhelming at first, my "recipe" is quite simple and just requires a bit of time (and probably one helper).
.
Wireless Printer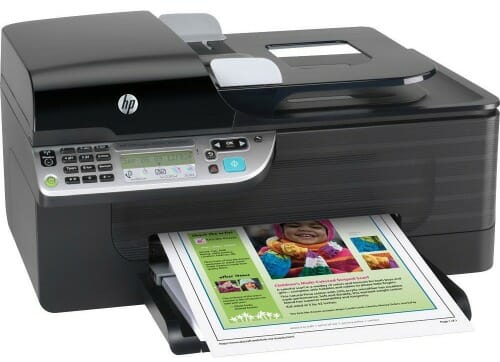 Our old printer "died" this past Fall. Actually, I think our children "killed" it when they were "playing" with it — either way, we needed a new one.
My parents got a good deal on a nice wireless printer and gave it to us for Christmas… WOW, do I love having a wireless printer!
I hate printers (or really any electronics) sitting out on desks or any other surface, so since this printer is wireless, we can tuck it in a closet and print from anywhere in the house.
Right now, we actually keep it in our bedroom closet which is pretty close to the office — this is working well for us so far.
The exact printer we have is an HP Officejet 4500 Wireless. It was a bit of a pain to set up initially, but everything has been running well for the past few months.
.
Molly Green Subscription
I recently got a full-year online subscription to MollyGreen.com — and OH MY WORD, it is AMAZING!
The website is packed full of thousands upon thousands of fabulous resources for anyone interesting in anything regarding Homesteading, Homemaking, Homeschooling, and Home Industry (a.k.a. working from home).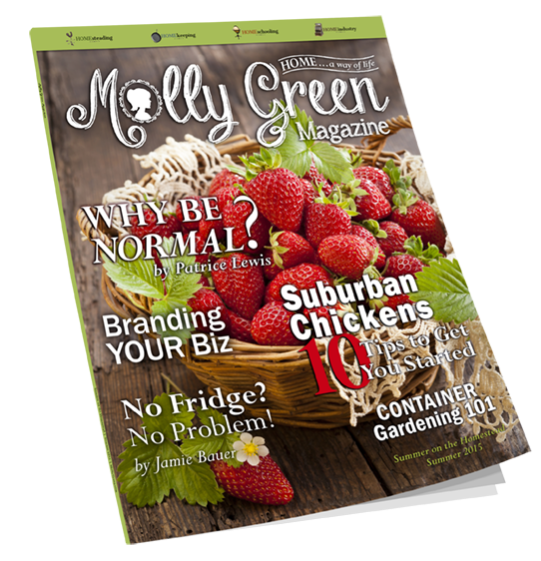 But it's NOT "just" an online magazine subscription!
With my full-year online subscription, I get access to:
all digital version of the magazine (including past issues)
bite-size guides to introduce you to the basics of a variety of homemaking and homesteading topics
a boatload of free printables
free menu plans for any budget
free eBooks on a variety of Home-related topics
and so much more!
A Molly Green membership would be a great Mother's Day gift idea for anyone interested in Homemaking, Homesteading, Homeschooling, or Working from Home.
.
That's all for me this month.
Make sure you check out my previous month's favorite things — and feel free to share some of YOUR favorite things in the comments below!