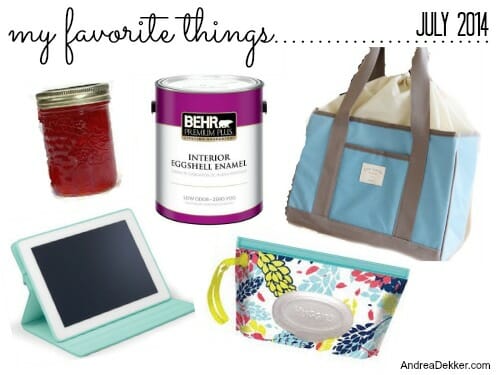 Here are a few of my favorite things for the month of July… and as always, be sure to check out some of my favorite things from past months.
DISCLOSURE: None of these products are sponsored in any way; however, some of the links below are affiliate links — which means I may get a VERY small percentage of the sale if you make a purchase through my links. However, I hope you know that I'm only promoting the products below because I use them EVERY SINGLE DAY in my own home and life! Read my full disclosure policy for more information.
Collapsable Cooler Bag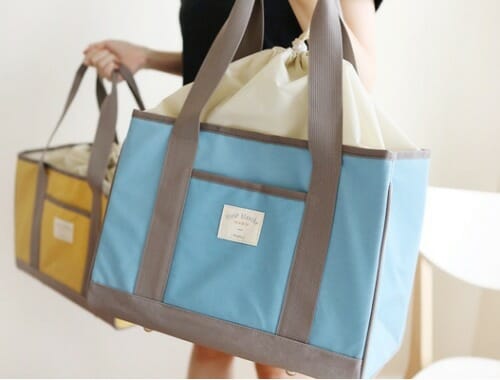 I've been wanting to add this to my list of favorite things for several months now — but I felt bad because the company I got this bag from is now under different management and their website is REALLY hard to navigate (their prices have jumped too). I looked to see if there was anything similar on Amazon.com but I didn't find anything.
However, we've been using and LOVING our Invite.L collapsable cooler bag for a couples years now, and since it's summer time, I figured it would be a good addition to my Favorite Things list. Also, the pictures below are from the Invite.L website since the ones I took didn't really showcase all the features that well.
This cooler is just the perfect size for a 9″ x 13″ pan, it has a bunch of inside pockets for smaller items, bottles, cans, silverware, etc. and (the best part of all) the top closes with a draw string so you can stand tall items up instead of laying them down.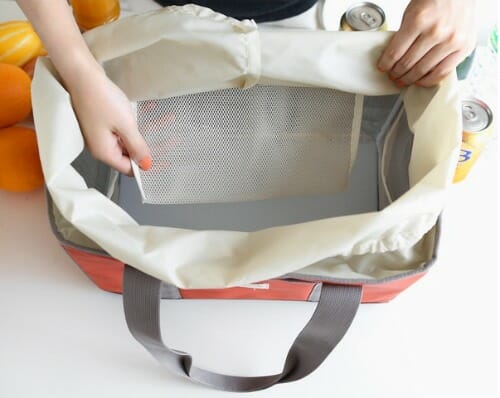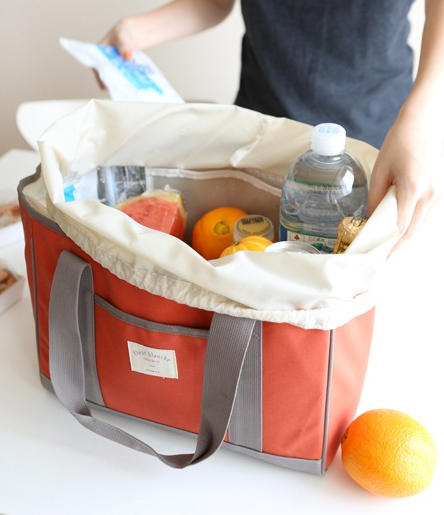 It's light-weight, easy to fold down for storage, and I always get a bunch of compliments on it every time we take it somewhere.
I originally thought it wouldn't be very insulated, but I was wrong. I simply put a few large ice packs inside (you can also put ice cubes inside) and our food stays cold for hours. I've been really impressed by how well this cooler bag performs as well as how it has held up to frequent use over the past couple of years.
.
Homemade Jam
I've grown up on homemade jam as both my mom and grandma make multiple varieties every summer. In fact, I didn't even realize you could buy jam or jelly from the store until I was in middle school 🙂
I knew that when I was "out on my own" (married or not), I would most certainly continue making homemade jam because it really is quite simple to make and tasted SOOOO delicious! Plus, we can get such inexpensive and delicious fresh Michigan berries from local farms throughout the summer.
For the last 8 years, I've canned several different flavors of jam on a regular basis. I worked it out where I only can each type every other year — so last year, I did enough strawberry, raspberry, and triple-berry jam for at least 2 years. This year, I'm planning to do some strawberry-rhubarb jam and maybe some sweet pepper jelly (SOOOO good).
I've already shared my love of home-canned jam here on my blog — but if you've never tried it before, I think you might be surprised how simple the whole process is. In fact, you could make freezer jam or even microwave jam if you really want to start small!
.
Martha Stewart iPad Case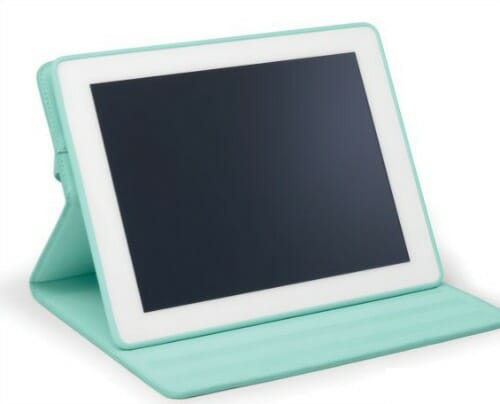 I did actually get this case via a giveaway a couple years ago… however, it is by-far the best iPad case we've come across for our needs.
We had 2 different iPad cases before getting the Martha Stewart case — one of which we immediately returned because it was awful. We never loved our other case either, but it was better than nothing, so we kept it until the Martha Stewart case showed up on our door step.
One thing we all love about this case is that it easily stands up vertically or horizontally (and actually stays put even if you bump it a little).
I also really like that it's a "smart case" so it automatically turns on when you open it and off when you close it. This is especially nice when Nora is using it. Also, look at how little she looks in these pictures of her back when we got the case!
One other cool feature is that the strap that closes the case can attache to a car headrest so you can use it as a TV in your car. We actually already have a TV in our car so we don't use this feature, but it sure would be nice if you were planning a long road trip with kids!
.
Huggies Clutch 'n Clean Wipes Pouch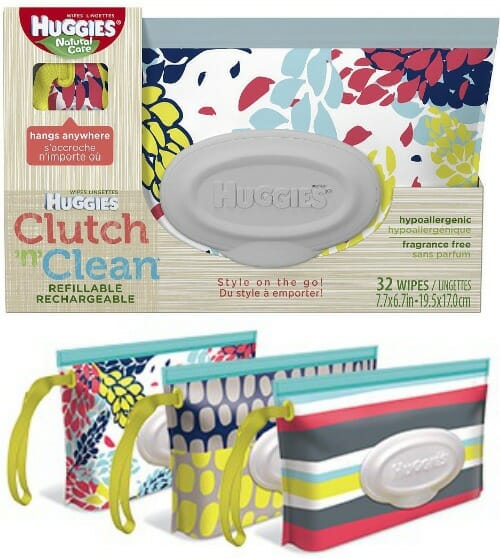 When it comes to diaper bag essentials, the one thing that has always annoyed me is the hard travel wipes container. Our hard travel wipes container never seems to hold enough wipes so I was constantly refilling it — and also, the hard case always took up so much room in the diaper bag. So after getting annoyed with our hard case, I started using the soft plastic full-size wipes containers as they held more wipes and were more flexible. However, those were always so big and bulky — and I couldn't refill them.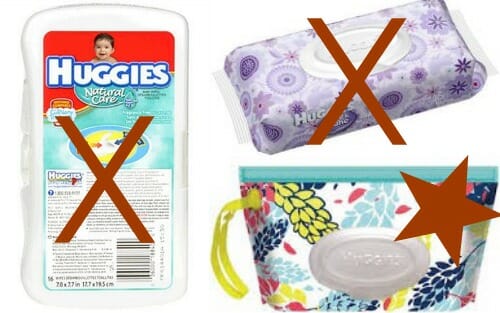 So when I first saw the new Clutch 'n Clean refillable, flexible, travel case — I immediately purchased it. The $3.99 for 32 wipes was a big rip-off in my opinion, BUT the fact that it met all my other travel-wipes needs was enough for me to pay the extra price 🙂
I've been using and loving this clutch for a few months now and ALWAYS get questions about it when we're out and about.
I love that is has snap-able wristband that you can either wear on your wrist, clip to the shopping cart or stroller, or hang from just about anything. This pouch would work with any brand of wipes, and I'm guessing you could even put reusable wipes in here.
I will most definitely be including this little clutch in all future baby shower gifts from now on — probably with a jumbo pack of extra wipes along with it!
.
Behr Paint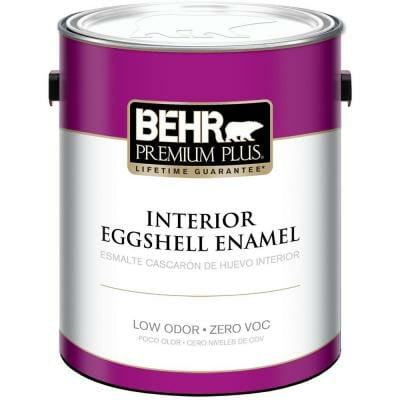 As many of you know, I'm right in the middle of painting our soon-to-be-finished mudroom… and although I've shared my love for Behr paint before, I've never officially included it in my "Favorite Things" list.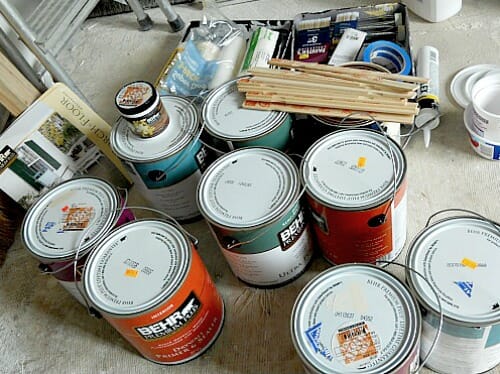 I've used Behr paint for pretty much every painting project I've done in the past 8 years — and that's A LOT of painting projects!
After renovating 2 different homes and painting everything from walls and ceilings to kitchen cabinets, hardwood trim, plastic, tile, particle board, and even brick, I can confidently say that Behr paint has exceeded my expectations every time.
I realize that I would most likely be happy with other brands of paint — but I just haven't had a reason to switch. I'm so happy with Behr's performance and their prices are much more reasonable that other quality paints. I also love that they have $5 rebates on all their paint every Memorial Day and Labor Day weekend.
Oh, and in case you're wondering, this post shares some of my favorite Behr paint colors.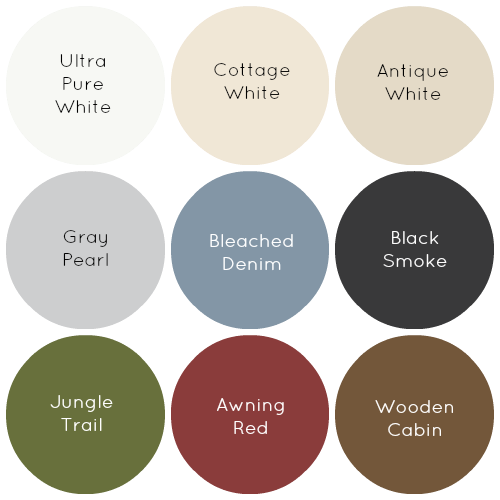 .
That's all for me this month.
Make sure you check out my previous months' favorite things — and feel free to share some of YOUR favorite things in the comments below!