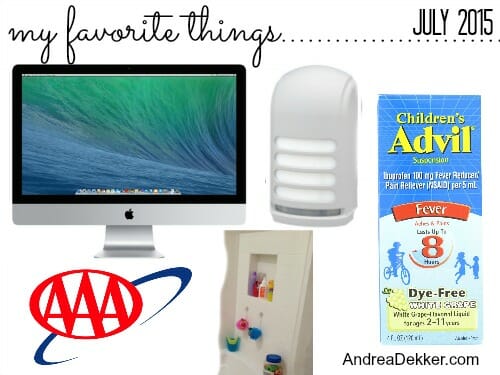 Happy July!
It's baby month in the Dekker house and we are officially ready and waiting!!
I'm sharing a few more of my favorite things today… and as always, be sure to check out some of my favorite things from past months.
DISCLOSURE: None of these products are sponsored in any way; however, some of the links below are affiliate links — which means that at no cost to you, I may get a VERY small commission. However, I hope you know that I'm only promoting the products below because I use them daily in my own home and life. Read my full disclosure policy for more information.
White Grape Flavored Children's Medicine
Although neither of our kids have really ever been "sick", we've had a few fevers and our share of bumps, bruises, and cutting teeth over the past few years.
And after trying many MANY different infant and children's pain medicine, we've come to the conclusion that our all-time favorite children's pain/fever medicine is the Advil White Grape (yes, they make it for infants too).
This was the very first (and still the only) medicine Nora will take without completely gagging, throwing up, or spitting it out everywhere. Simon isn't quite as extreme, but he most definitely prefers white grape over any other flavor — and of course, I love it too because it's clear and doesn't stain if it spills or dribbles onto their clothing.
.
Built-In Shower Storage
I know, this is a weird one to add to my list — but ever since we installed a built-in shower "cubby" into our master bathroom shower, I've been obsessed with built-in shower storage.
It's just so sleek and simple looking — plus WAY more convenient than having something hanging in the shower that always falls down or gets rusty.
I loved our shower cubby so much that I KNEW we definitely wanted one in our upstairs bathroom that we recently renovated (and yes, I promise I'll share more pictures soon!)
It's the perfect place to store all our shower essentials without getting in the way or taking up valuable showering space. And also, it's really easy to clean.
If you are renovating a bathroom or installing a new shower, I would HIGHLY recommend figuring out a way to incorporate some sort of built-in storage!
.
Jenesis Battery Powered Lights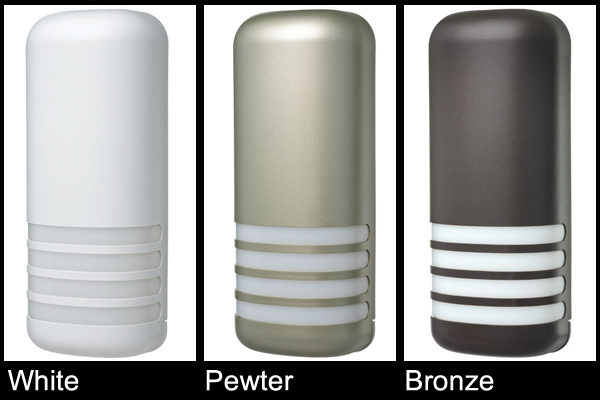 Several years ago, I was introduced to the amazing battery powered LED lights from Jenesis Products (a local Michigan company).
They have tons of different battery powered light options, but Dave and I have been using (and loving) their motion sensored deck lighting for a couple years now to illuminate the walkway between our garage and mudroom.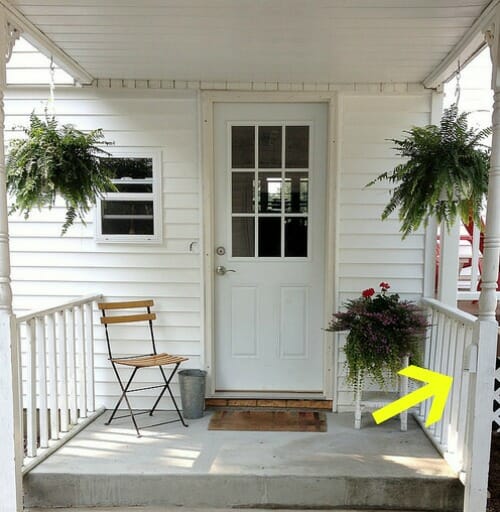 These lights are SO cool.
Not only do they automatically turn on and off at dusk and dawn, they also only cast a low beam light until they sense motion, in which case they instantly brighten to light the walkway. This majorly saves on battery life (I think I've only changed the batteries once or twice in about 3 years).
Plus, as you can see by the photo above, they are small so they aren't super obvious during the day.
We also use a few of their battery powered LED in-cabinet lighting for some of our deeper kitchen cabinets (and under the sink)… and if my kids didn't grab everything in sight, I would definitely start using their LED Window Candles because they look so cute and old fashioned!
.
Apple Computers + iPad + iPhone:
OK, so I held out long enough… but it's finally time to include this in my list of favorite things.
We've been using Apple products exclusively for 3 years now — and I can honestly say I don't think we'll ever switch back to anything else. Dave and I were both REALLY REALLY REALLY hesitant to make the switch 3 years ago. Not only would it be a huge "learning curve" since we both grew up on Dell and HP computers; it would also be a large expense. Plus, neither one of us are really the type to do anything or buy anything just because it's popular, trendy, or the "cool thing".
However, after a lot of frustration and wasted money and broken computers and horrible customer service from Dell and HP, we decided it was time to try Apple — especially since we were due for new phones around the same time and we figured we'd just switch everything over at once.
We were able to get an older version of the iPhone completely free via our cell phone plan (new every 2) but we did have to pay for the data package (which we weren't paying for before with our old flip phones!)
We also got a Macbook Pro at the same time as our phones — and after a 2-week frustrating learning curve, Dave and I were both hooked and knew we'd probably never go back. Everything synced from our phones to our computer, all the information was available via the cloud, and although we didn't believe it at the time of purchase, we quickly realized that Apple products are SUPER user-friendly.
Also, they literally have the best customer service of any company, brand, or product I've ever worked with.
A couple months later we got a deal on an iPad via a holiday sale, and a few months after that, we splurged on an iMac to "complete" our set 🙂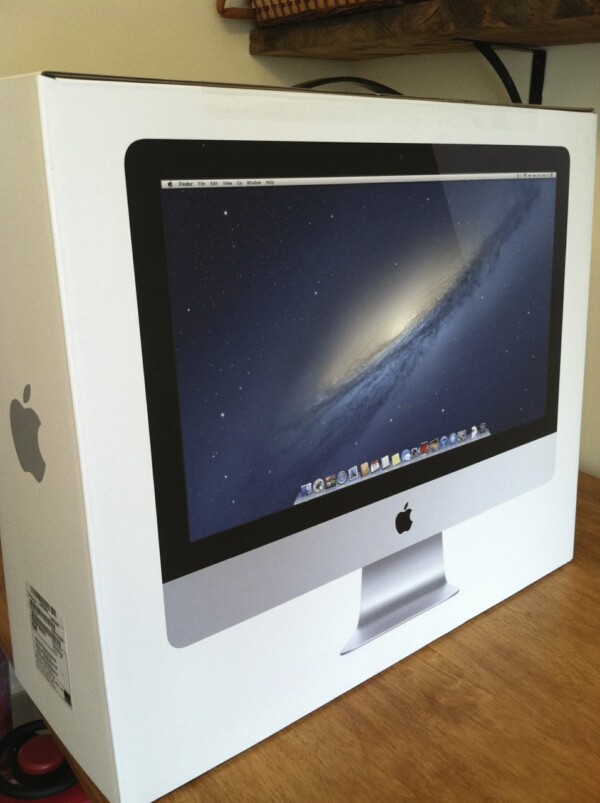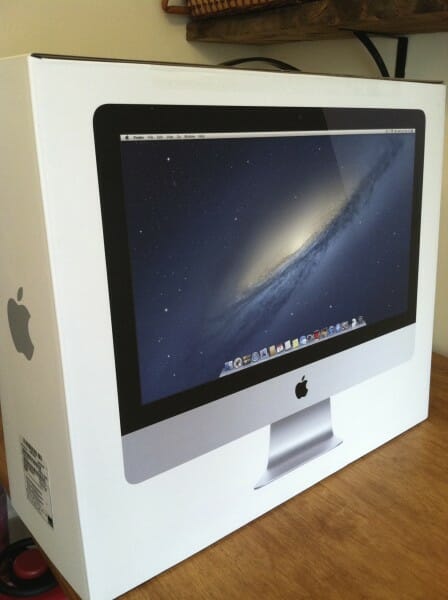 We have honestly never regretted any of these purchases, and although they are a larger expense up-front, I'm convinced we have saved boatloads of money replacing other computers and devices more frequently and needing to pay for customer service calls.
Also, the fact that all our devices work seamlessly together has saved me hundreds of hours as I work from my computer — that alone is worth the more expensive price tag to me.
Obviously, Apple products are not for everyone, but they are definitely one of my favorite things!
Oh, and if you're going to get an iMac, DEFINITELY go with the track pad over the mouse — they are awesome!!
.
AAA Car Service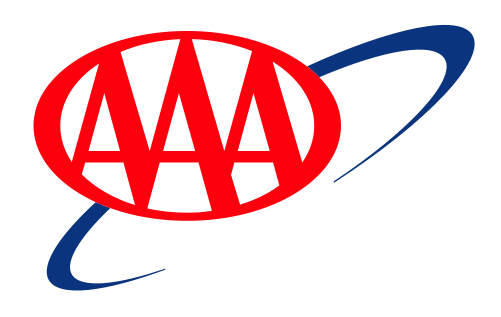 I feel like this is potentially another odd thing to include on my list of favorite things — but Dave and I have been AAA members for several years now (8 I think) and although we thankfully haven't had to use their services too often, they sure have come in handy when we've needed them!
Our yearly membership is right around $50 and we have definitely gotten our use out of that every year. Not only have we gotten loads of free maps, travel documentation, state park books, etc.; we can also get a super discounted rate for road atlases (which we like to keep in our cars just in case).
I have also made decent use out of their free service to come out and unlock your car when you lock the keys inside 🙂
And in our one and only accident, they were a real pleasure to work with as they came out and quickly towed our vehicle to the nearest service center — and that was all included in our $50 per year plan.
Plus, there are some crazy discounts you can get at hotels, car rental places, and even various national restaurants just by showing your AAA membership card.
Obviously, this is not a necessity by any means, but it sure has saved us quite a bit of money over the years, so I decided to add it to my list this month (since I often think more about traveling and cars in the summer time!)
.
That's all for me this month.
Make sure you check out my previous months' favorite things — and feel free to share some of YOUR favorite things in the comments below!