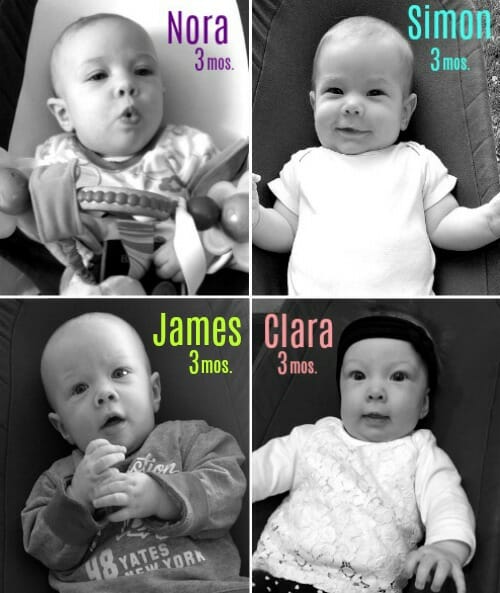 As of Christmas Day, I officially made it through my FOURTH "4th trimester"!!
Yahoo!
In case you have no idea what I'm talking about, the 4th trimester is commonly considered the first 3 months of a babies life OUTSIDE the womb (read this post I wrote 2 years ago for a more thorough explanation).
I have learned the hard way, made lots of little mistakes, sort of thought I knew what to expect, and then realized I had no idea what to expect 4 times over… and boy does it feel great to be past that stage!
Based on the first 12 to 13 weeks of my baby's lives, I'd have to say:
Nora was my loudest 🙂
Simon was my most relaxed
James was my happiest
Clara is my best sleeper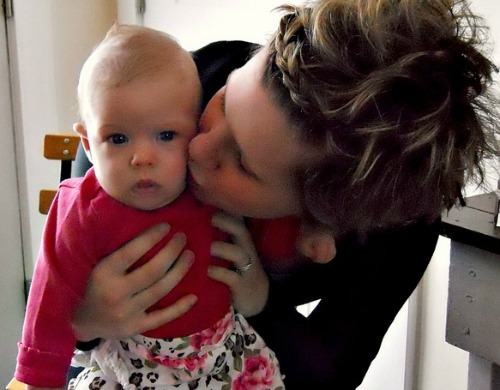 As I mentioned 2 years ago, I always feel an improvement in my physical, mental, and emotional health after I make it through the 4th trimester — and this time with Clara was no exception.
I shared a little about her labor, delivery, and homecoming (and how they were the best of any of my babies) but I honestly feel even better now.
That's not to say it's "easy" or that I "enjoy every moment", but it's definitely getting better. We're learning each other's needs, we're developing a new routine, and we're finding our groove as a family of 6.
It is so fun to watch the older kids interact with Clara and enjoy all of them being little at the same time — one perk of having kids close in age.
I think the holiday season is extra fun with little kids, and Dave and I definitely enjoyed "spoiling" them with special treats, lots of gifts, and fun surprises.
So… I suppose this is potentially the first of many lasts our family will experience over the next several years.
If we don't have any more babies, this is the last time I'll realize the amazing sensation of finally pushing that baby out, it's the last time we'll bring a tiny new baby home from the hospital, it's the last time I'll purge those ridiculously cute newborn clothes, it's the last time I'll buy size 1 diapers, and the last time I'll fumble my way through a 4th trimester.
It sounds a little bit sad, but I really am excited to move on.
I have enjoyed (and will continue to enjoy) Clara as a tiny baby, but I also know how much fun the kids are when they are a little older — and I'm excited for Clara to get there too!
If you are struggling to find your "new normal" with a new baby, (or a new job, a new goal, or anything else that's new to you) give yourself a 12-13 week grace period.
You might be surprised how much better and easier life is after a "4th trimester" — or you might have a baby like Nora who takes a couple years to finally come around! 🙂