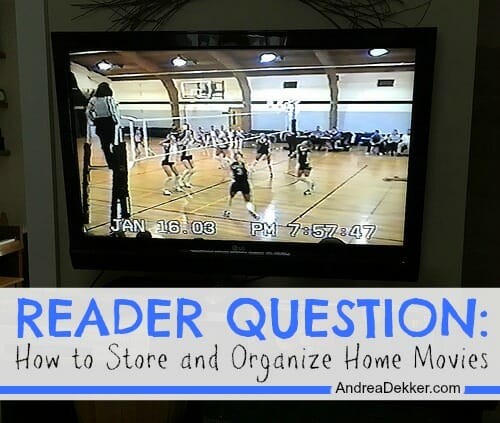 Over the years, I've shared numerous posts regarding our digital photo books — including detailed accounts of how I store and organize my digital photos. However, as many of you have noticed, I have yet to share anything about how I handle home movies.
I get questions about it ALL the time, but I never have a great answer… because Dave and I are not good at even taking home movies in the first place!
Growing up, my parents documented every single important moment of my life on video — choir and band concerts, piano recitals, sporting events, birthday parties, family vacations, Christmas morning, sewing style shows, graduation, and so many other special events.
My dad diligently transferred those video clips to VHS tapes that we watched periodically growing up. Since then, Dave and I have converted all the VHS tapes into DVDs with the help of Legacy Box.
It's fun to look back on these old videos — but I'll be honest, I almost never do. It wouldn't be that difficult to pop the DVD into the machine, but for whatever reason, I almost never do this
On the other hand, we look through our digital photo books every week (sometimes every day) because they are easy to pick off the shelf, flip through the pages, and put back again.
I realize this might change as the kids get older — but this is one of the reasons I haven't really made much work of trying to figure out the "best" way to store and organize home videos. And since I don't have a method to store or organize them, I've simply stopped taking videos for the most part.
Not ideal, I know – it just seems we're more of a "picture family".
I love the idea of taking home videos and having a fun and creative way to store and organize them — but I just haven't found, read about, heard of, or stumbled across a method I think will work for me.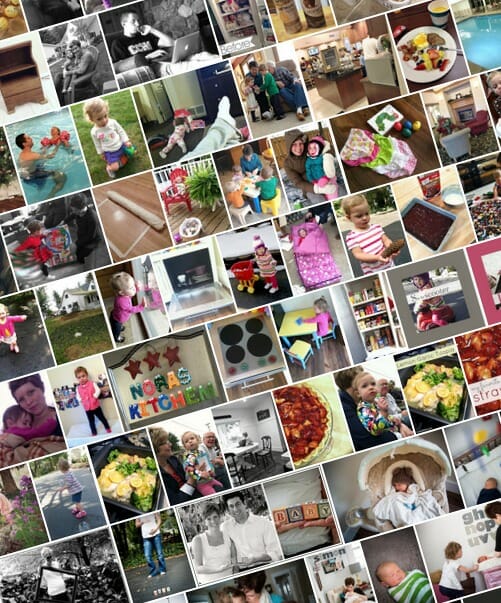 Yup, this is where YOU come in…!
I get a huge number of reader questions regarding home videos… to the point where I don't even know which specific question to choose for this post!
So… if you have any type of working method to organize, store, keep track of, and/or enjoy YOUR home movies, PLEASE SHARE!!
I know I personally will look forward to reading your responses along with SO many of my readers!
Thanks so much!