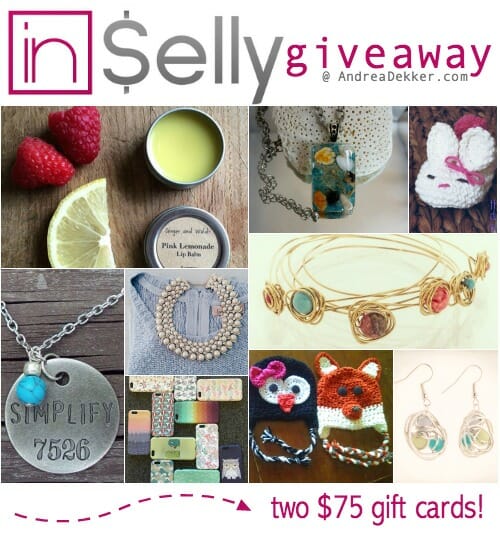 While I would never say I'm not a "creative" person, I WOULD definitely say that I'm not a "crafty" person.
I have found lots of ways to embrace and express my creativity through my blog, my digital photo albums, cooking, baking, my furniture-painting hobby, renovating and decorating our home, Nora's little DIY kitchen, etc. etc.
I've tried to embrace my crafty side as well — mainly because Nora LOVES craft projects, but so far, we're pretty limited to stickers, construction paper, glue sticks, crayons, and markers (and that's just fine with me).
However, I truly do appreciate the skill involved in so many arts and crafts — probably more so since I don't have many of those skills.
There are several "handmade" blogs I follow just to gawk at their handiwork, I love flipping through Etsy shops to find cute and creative gifts not available in stores, and I'm always a sucker for one-of-a-kind items that aren't available in Pottery Barn catalogs or at Hobby Lobby.
I think that's one of the main reasons I choose to buy used furniture and have it professionally slip covered, or make my own wall "art", or use reclaimed barnwood flooring, or get my uncle to build us custom furniture. That way, I know the items are one-of-a-kind and unique!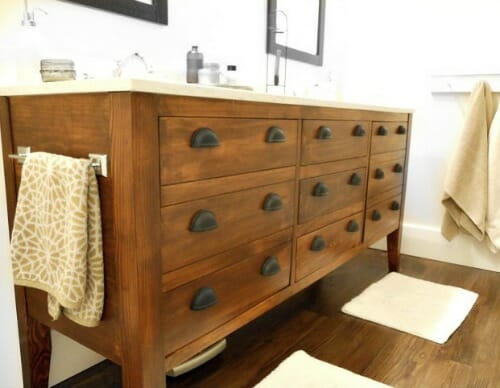 Well recently, I discovered a fun online marketplace where crafty individuals can sell their one-of-a-kind items directly to anyone interested in buying them.
There are literally thousands and thousands of items for sale — everything from cute baby items and home goods to cosmetic items, art, collectables, and LOTS of jewelry!
My first time visiting inSelly was kind of on accident — I followed a link to this ADORABLE simplify necklace and knew I just had to purchase it. I contacted the seller, worked out the details (like the length of the chain, the color of beads, etc. etc.), paid via PayPal, and the item arrived a few days later!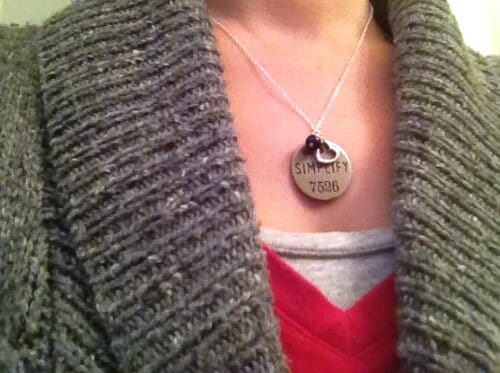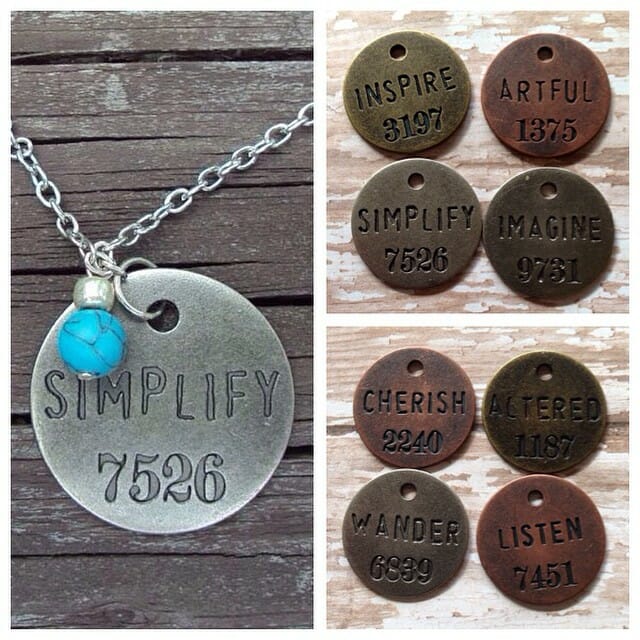 I haven't made any other inSelly.com purchases, but I have been poking around through the different vendor shops and am amazed at all the creative people in this world. WOW!!
Here are a couple other really cool items I stumbled across (click on the item to open the link in a new window — if you can't click on the image, it means the item is sold):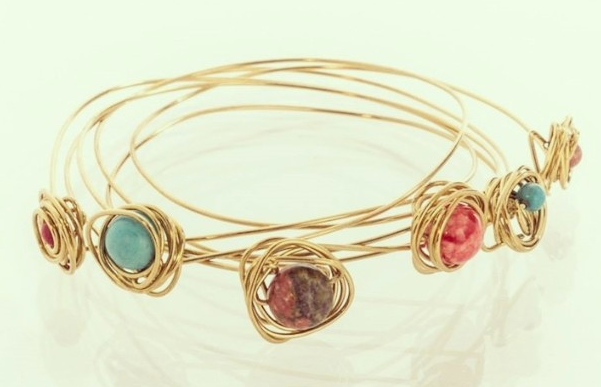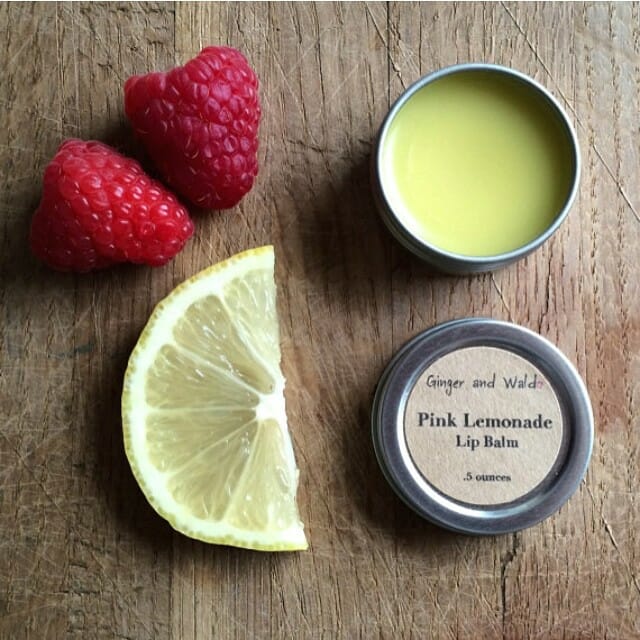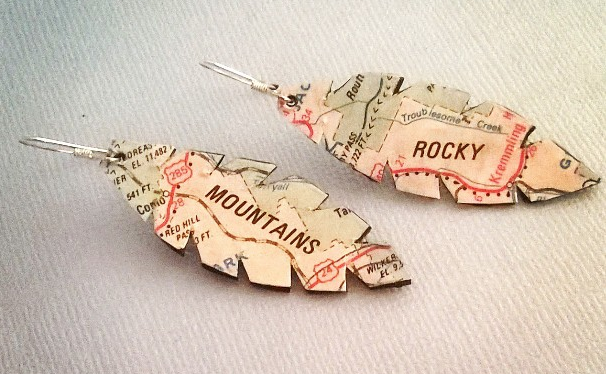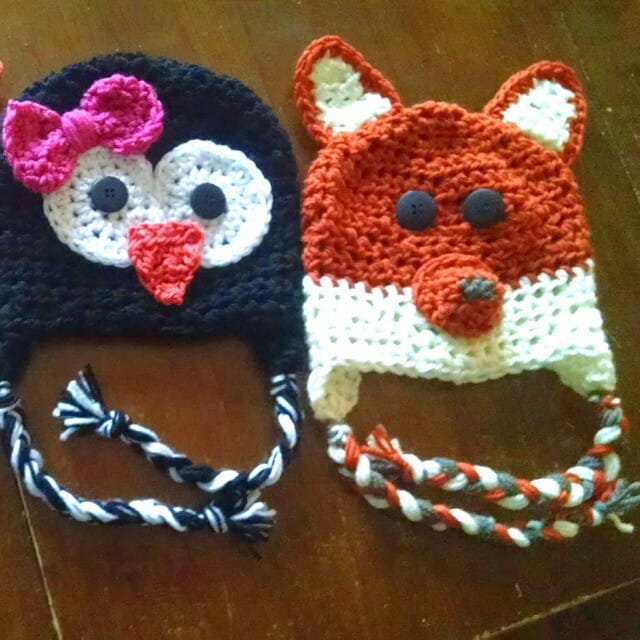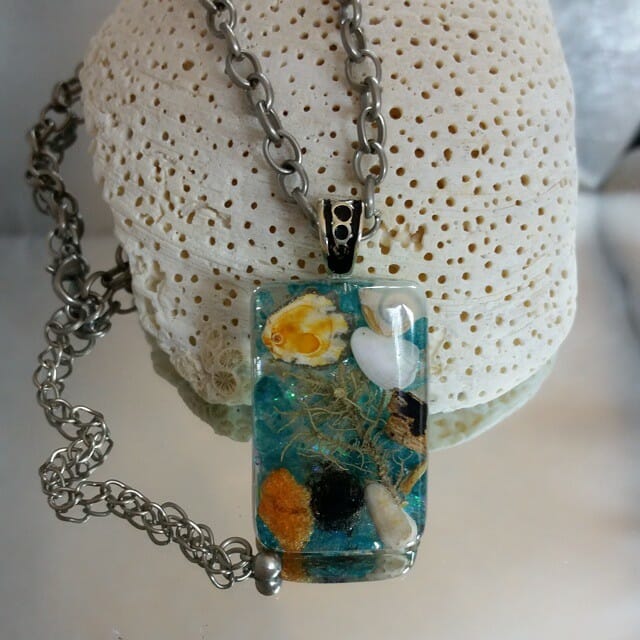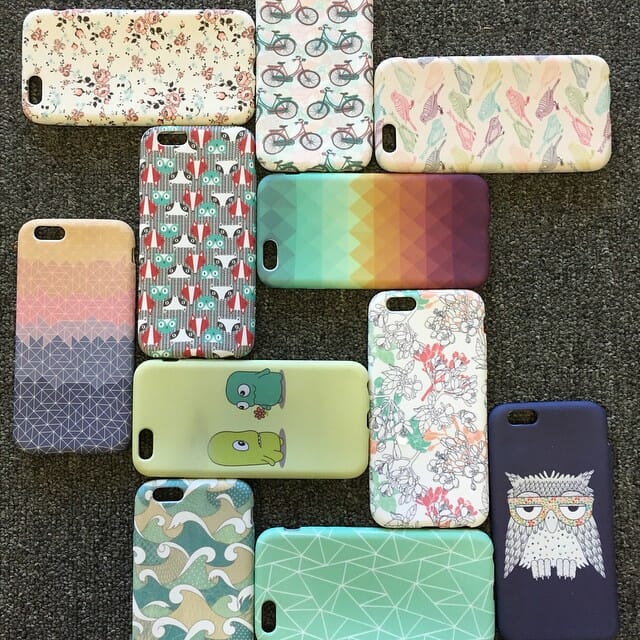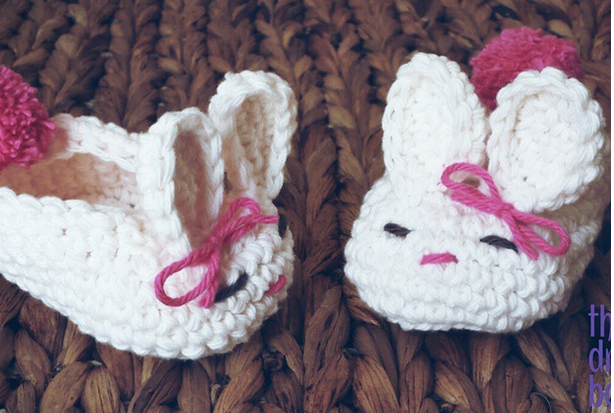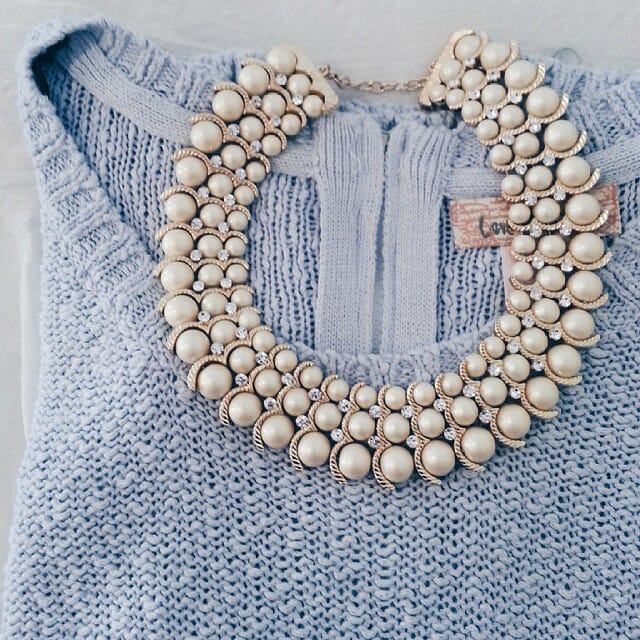 Cute stuff… huh?!
Since inSelly is relatively new, I thought I'd share a few basic details of how this marketplace works — and yes, there is a fun giveaway below!!
How to Sell on inSelly:
I have personally never sold anything on inSelly (because I'm not super crafty like that) but from the looks of it, selling your crafty items is VERY simple to do. All you need is an Instagram account, a PayPal account, a smart phone, and some cute things to sell.
Obviously, you might want to read up on the process a bit more (here's the link) but one thing I immediately noticed (and loved) about inSelly is that they do not take fees from your sold items. This means that the sellers can charge lower prices for their items — and in general, I personally feel like the inSelly prices are extremely reasonable.
How to BUY on inSelly:
As I mentioned above, I have personally never sold anything on inSelly, but I can attest to the fact that my first purchase was SOOOOOOO quick and easy!
Just find something you'd like to buy, contact the seller if you want to personalize the item or ask any questions, pay via PayPal, and wait for the item to show up on your front porch.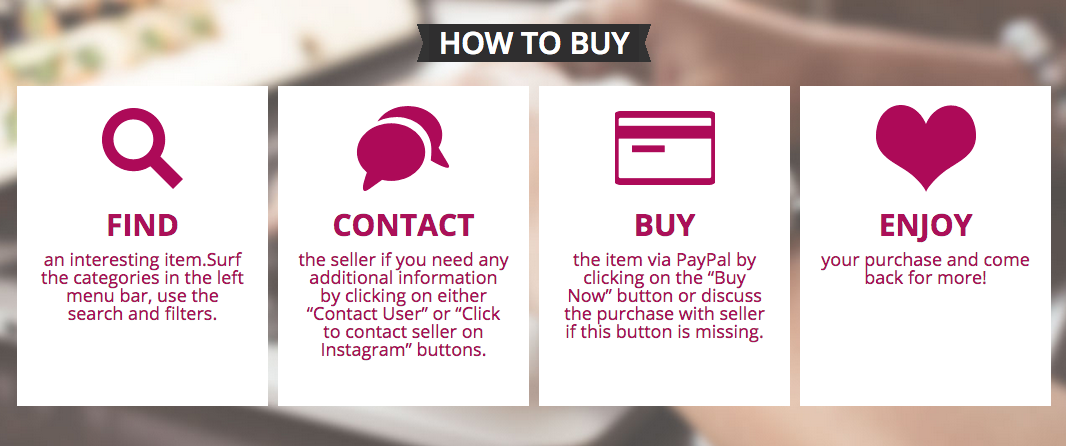 More About inSelly:
inSelly is a marketplace where instagramers buy and sell their handmade items & personal belongings. A kind of an ebay for Instagram, to make it simple. Their mission is to enable every person to create their own personal online shop, free from charges and commissions, in just few minutes using a smartphone and Instagram App. There is NO registration or set-up required to sell products with inSelly.
Visit inSelly on the web:

Website: www.inselly.com
Blog: blog.inselly.com
Instagram: insellycom
Facebook: inSelly
Twitter: @inSellyCom
Pinterest: inSelly
Enter To Win This Giveaway!
Today, TWO lucky reader will win a $75 credit towards any products in any of the following 3 inSelly shops:
Monarch Jewelry Peoria (this is the place I found the SIMPLIFY necklace)
Friendz Jewels
NOTE: All of these featured shops are jewelry shops — just because I thought that would be fun for the upcoming Valentine's Day holiday 🙂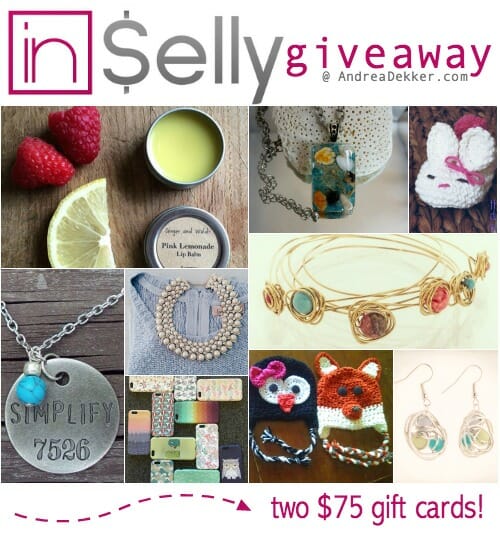 To enter, simply use the Rafflecopter widget below (it might take a second to load).
a Rafflecopter giveaway

This giveaways ends at 11:59 pm EST, Monday, 2/9/2015 and is open to US residents, 18 years or older. The winner will be randomly selected via Rafflecopter and notified via email. I received a duplicate prize package in exchange for hosting this giveaway — all opinions are 100% my own. Please see my full disclosure policy and contact me with any questions you have. Good luck!