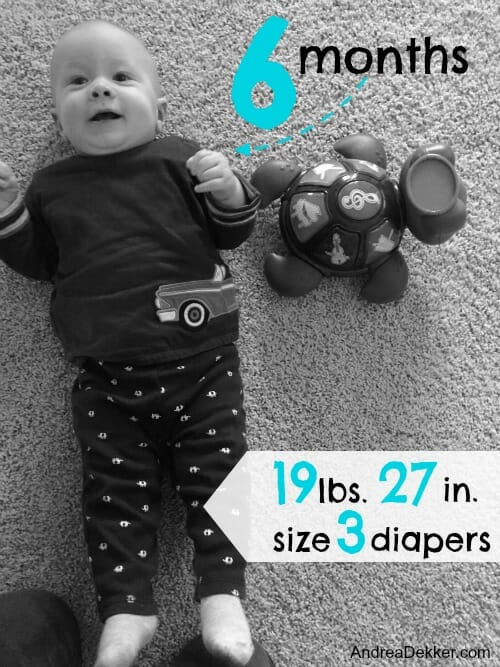 Yes, you read the title of this post correctly… James is already 6 months old!
He is such a happy and joyful baby almost all the time, he is eating and growing well, he loves his mama, and although he still isn't sleeping that well at night, he IS a good napper!
He cut his first 2 teeth last month, he's crawling, rolling, jumping like a crazy, drooling everywhere, and growing a little bit more hair… I think he might be our first blondie 🙂
Like I mentioned earlier, he's a pretty consistent napper, which is fabulous! I usually still need to rock him to sleep (not necessarily feed him, but rock him) but I don't mind that one bit.
Similar to Simon, James LOVES his crib and is happy to lay there and play with a few toys for a bit after he wakes up. He has also been very interested in his monitor lately — it might be time to move that out of his crib!
Life with an infant, a toddler, and a preschooler is certainly crazy, loud, and very chaotic at times… but so far, it seems to be nice to have our kids quite close together.
I haven't been taking the cute white onesie pictures every month with James like I did with the other kids; however, I wanted to make sure I took some onesie pictures at 6 months… just so I could compare them to Nora and Simon's 6 month pictures.
JAMES @ 6 MONTHS :: He gets the award for the first to cut teeth, the first to crawl, and the most content disposition.
NORA @ 6 MONTHS :: She gets the award for the first to sit, the bluest eyes, and the best "camera smile". (Here's the link to Nora's 6 month post.)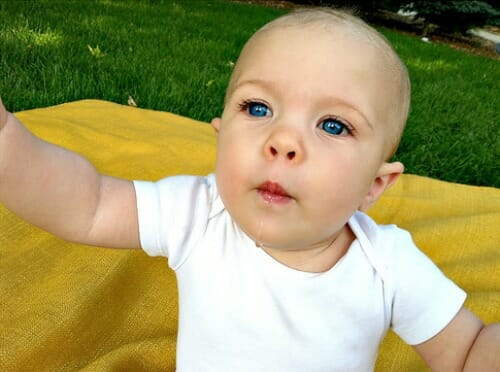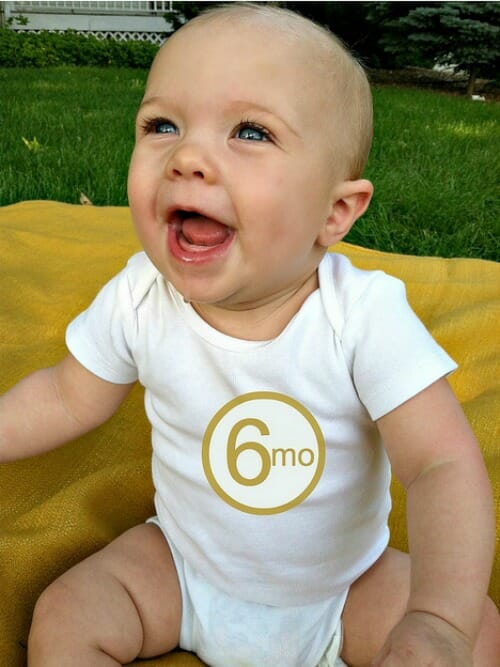 SIMON @ 6 MONTHS :: He gets the award for the most hair, the chunkiest thighs, and the first to sleep through the night consistently. (Here's the link to Simon's 6 month post.)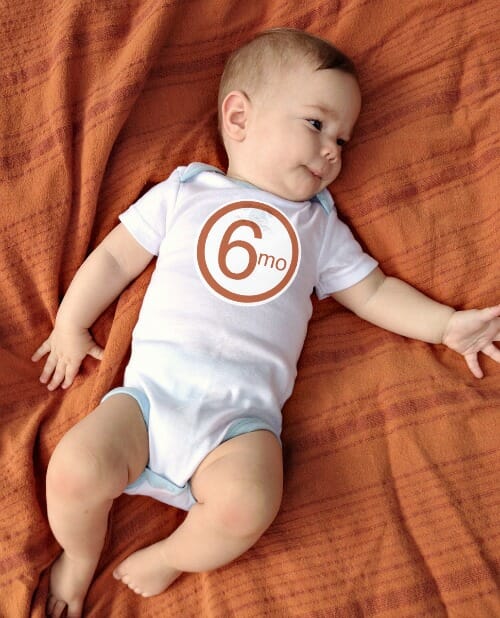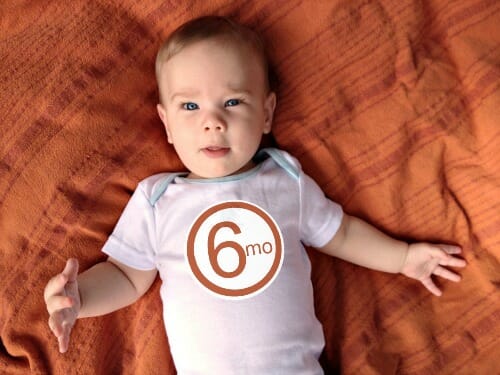 Obviously, there are some similarities between all my kiddos, as well as lots of differences — but if I had to choose, I'd say James looks more like Nora than Simon.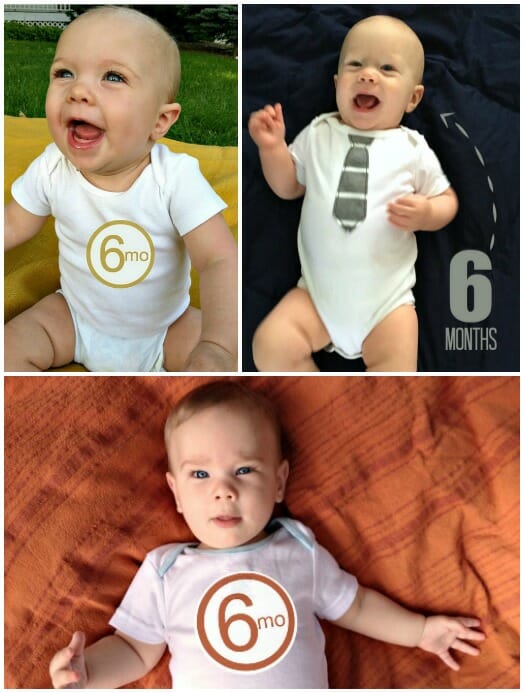 The last 6 months have moved quickly — but at the same time, when I think back to the day James was born, it feels like ages ago.
I have a feeling the next 6 months will move just as quickly… and before you know it, I'll be back here sharing Nora's big plans for James' first birthday party!
Happy HALF Birthday, my Joyful James!