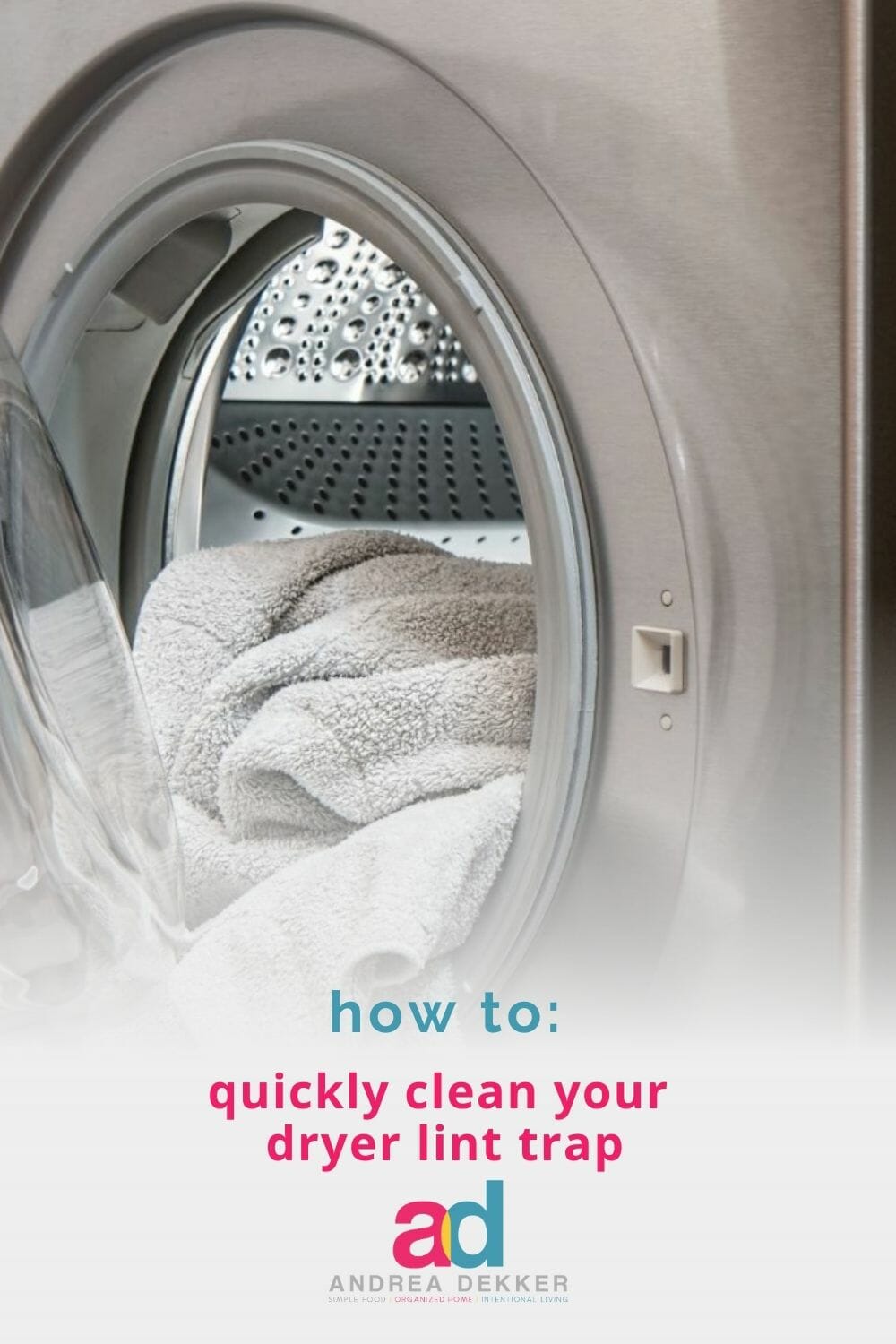 Learn how to quickly and easily clean your dryer lint trap — allowing your machine to run more efficiently and reducing the risk of a lint fire!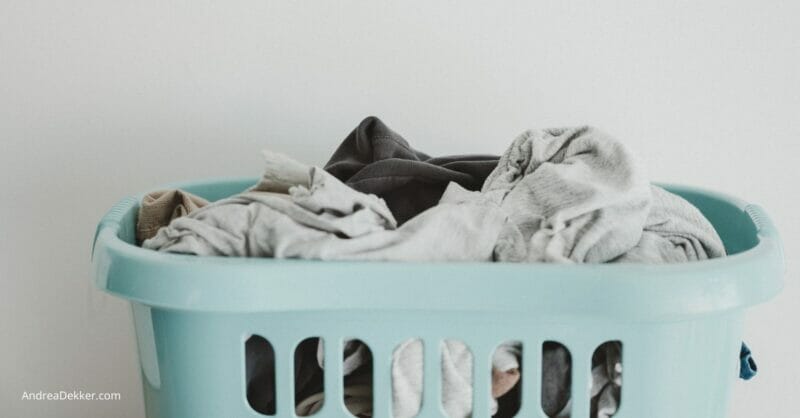 For much of my adult life, I erroneously assumed that the only maintenance my dryer required was to remove any visible lint from the lint screen.
Boy, was I wrong!
Several years ago, I learned that my specific dryer (a front loading GE brand) seemingly hoarded lint INSIDE the lint trap cavity, and required a thorough cleaning at least once a year to function properly.
For my machine, this requires taking the front grate off the lint trap, cleaning this grate and the surrounding area, and then use our shop vac to suck out the massive amounts of lint, hair, dirt, and sand that somehow find their way inside this area.
Pretty nasty, huh?!
Cleaning this part of the dryer isn't the most enjoyable thing I do… but it's honestly a very simple process that only takes about 10 to 15 minutes.
I just need to remember to actually do it!
Usually, I only think about cleaning out the dryer lint when I'm in the middle of doing 4 or 5 loads of laundry, so it becomes one of those things I vow to do "someday" that often gets pushed off longer and longer.
I know you know how this goes! 😁
NOTE: Read ALL my laundry-related posts here.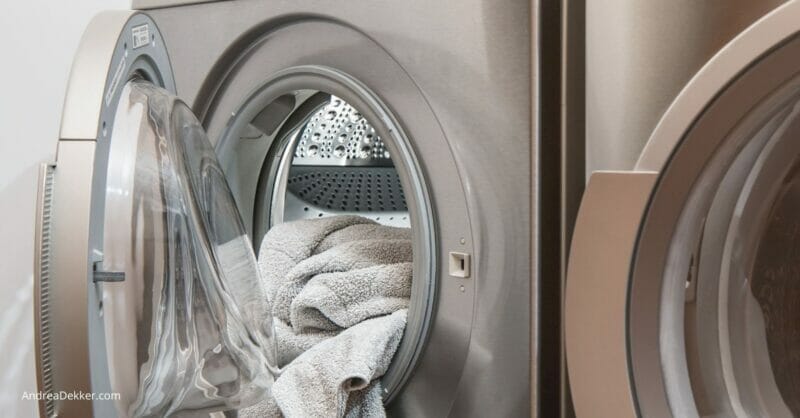 Recently, I noticed our dryer wasn't drying well.
It was taking MUCH longer to dry than normal… and I immediately assumed it was broken and needed repair (or worse, replacement).
As I was looking up the number for our appliance guy, I stopped myself and thought back to the last time I thoroughly cleaned out the lint trap.
I couldn't remember…
So I put down the phone, grabbed my screwdriver and shop vac, and got to work.
I was appalled by how much lint I had pulled out of the lint trap cavity.
It was bad!
I just kept pulling and sucking more and more junk out!
Then, I went outside, took the vent cover off the side of the house, and pulled more lint and hair out from that end.
After wiping everything with a damp microfiber cloth and scrubbing the lint catcher with dish soap, I put everything back together and started it up again…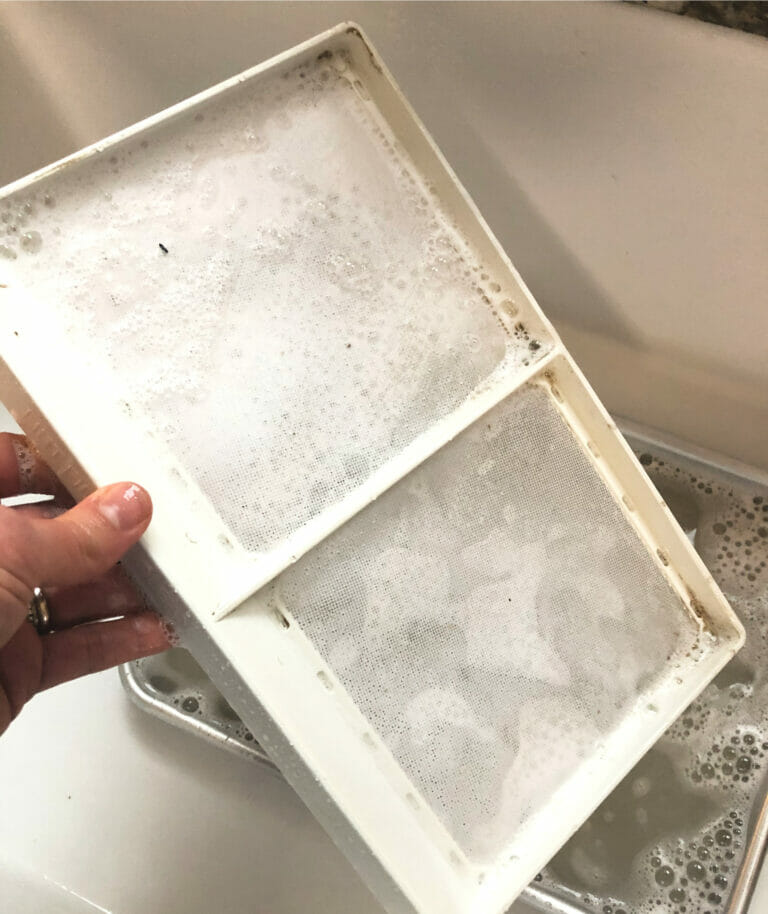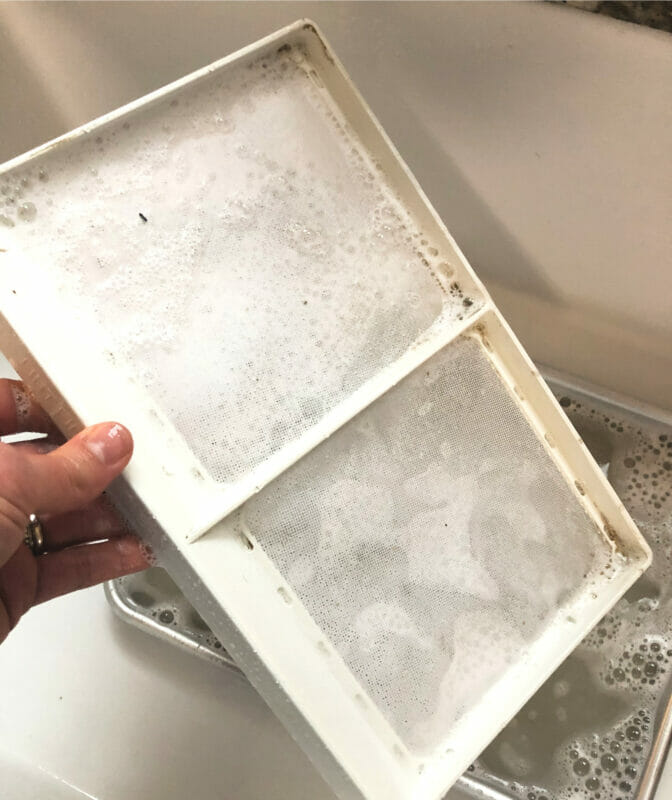 Wouldn't you know, our dryer ran as good as new again… and I finished our laundry in record time!
I figure I saved myself at least $150 on a service call.
All with just 15 minutes of effort on my part!
If your dryer has been running a bit slow lately, if it's taking longer to dry your clothing, or if it's just been a while since you thoroughly cleaned out your lint trap, make a note to do it sometime THIS week.
Use the step-by-step instructions below to guide you through this simple process!
How to Clean a Dryer Lint Trap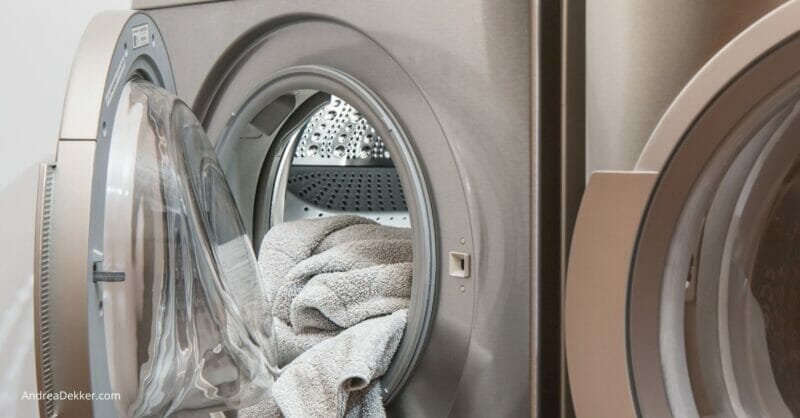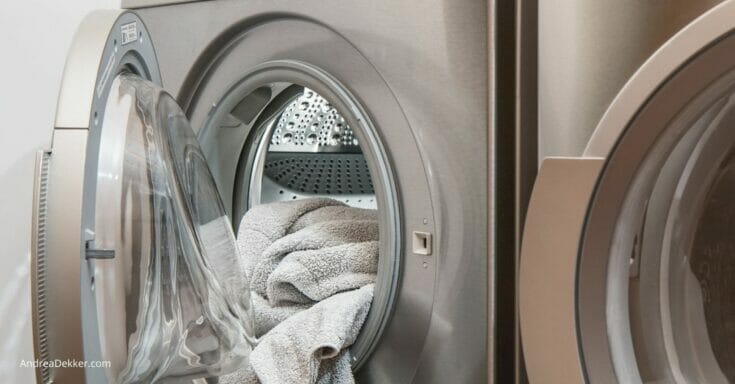 Follow these simple instructions to quickly clean excess lint, hair, dirt, and debris from your dryer. Not only will your machine run better and be more efficient, you'll also reduce your risk of fire due to clogged dryer vents!
Instructions
Remove lint screen from the dryer and wash in warm soapy water (see notes below)
Use a screwdriver to remove the "cover" from the lint filter compartment and thoroughly clean with vacuum and microfiber cloth
Use a lint vent cleaning brush to loosen lint and debris inside the dryer
Use a shop vac or dryer vent vacuum hose attachment to suck up loosened lint and debris
Replace the clean cover over the lint filter compartment
Replace lint screen
If possible, remove vent flap from the exterior dryer vent location and go through the same process of loosening the debris and sucking it out.
Consider switching to wool dryer balls instead of fabric softener sheets (which cause build-up on lint screen)
Notes
When then lint screen becomes clogged with grease or residue from dryer sheets it doesn't allow air to pass through as freely -- which drastically slows down the drying process. I let the lint screen soak in hot water with a good degreaser (I use the Blue Dawn) and then scrub it until it's totally clean.
Recommended Products
As an Amazon Associate and member of other affiliate programs, I earn from qualifying purchases.
Related Reading
Click on an image below for more laundry simplifying tips!
With a little extra effort, you can enjoy a faster and more efficient laundry routine and prolong the life of your dryer — potentially saving you thousands of dollars (and a bit of your sanity!)
What are your best laundry simplifying tips?
Read ALL my laundry-related posts here.